The Mars-Uranus Conjunction 2021
Mars is aggression and Uranus is shock. Put them together in a conjunction on January 20th 2021 on Inauguration Day and we have an extreme risk of shootings and bombings. We already know this, thanks to the FBI, but what is the astrology saying about the Mars-Uranus conjunction in 2021?
The Astro Twins on the Inauguration
I agree with The Astro-Twins, Ophira and Tali Edut, about this rare pattern, on the day President Joe Biden and Vice-President Kamala Harris take over America. This is their take:
"These two volatile planets will even merge in a conjunction this January 20, spurring impulsive moves and even violent outbreaks. Given that this is Inauguration Day in the U.S., we admit that we're a little nervous about a Mars-Uranus conjunction, especially in strident Taurus. Protests are already to be expected, but this combo could bring more plot twists. Stay safe, friends."
Tara Buffington, Hidden Lotus Tarot
My colleague and friend Tara Buffington is a professional psychic. She asked me about a Tarot card she drew in an online reading, here, as we approach the Mars-Uranus conjunction 2021.
Attacks on Houses of Worship

Tara's card reading shows Pisces and Aries (religion and attack) symbolism and literally, a picture of a monk. What I see? There is a risk of attacks on churches, synagogues, mosques and other houses of worship now (January 11th) through January 20th 2021. CNN reported that the FBI had found armed protests were planned at all 50 state capitols from 16th January through at least 20th January.
My concern is that attention is being taken away from religious buildings towards the capitols.
The threat is worldwide. This is places of worship around the world, but it is more acute in the USA. This Mars-Uranus conjunction translates as heat, speed, violence, shock, rebellion, revolution. Pisces always has, always will, rule Christianity. The two fishes. Over time we have come to associate it with Judaism, Islam and other religions.
If you look at the monk, he is stuck between Aries and Pisces on the zodiac wheel (where the Moon will be, triggering Chiron in Aries, along with Ceres and Neptune in Pisces, January 11th through 20th). His hand reaches out to Aquarius. He is begging us to go into the New Age of Aquarius (community, diversity, equality) but first, he must pass through Aries – violence – and Pisces – religion itself.
This card is from Tara Buffington's Nostradamus deck. You can see the matches at the top, which suggests the heat of Mars. Possibly, fire, explosions, gunfire. As you will see later on in this feature, with awareness and care, every plot will be a failed one.
A Roman Catholic President
I put this on Twitter and included the @FBI handle on January 12th. "Please do not overlook churches, mosques, temples and other places of worship in safety checks. Remember bells are set to ring at 5.30pm on Inauguration Day, January 20th. Our new President is a Roman Catholic @FBI Common sense rules."
Mars-Uranus Conjunctions in Taurus 1936-1942
It can help to know what happened before on other Mars-Uranus conjunctions in Taurus. It's a rare pattern. It coincided with the war years. The Mars-Uranus conjunction of 2021 is an echo of the past. And yes, Hitler appears.
April 8th 1936
Mars 4 Taurus conjunction Uranus 4 Taurus
France creates an international army working through the League of Nations. The Soviet Union and Mongolia sign a treaty to stop Japan.
March 28th, 29th 1938
Mars 11 Taurus conjunction Uranus 11 Taurus.
Adolf Hitler deliberately creates a crisis in Czechoslovakia.
March 15th, 16th 1940
Mars 18 Taurus conjunction Uranus 18 Taurus.
The Battle of Wuyuan. A British civilian was killed in a German air raid for the first time in the war.
March 1st, 2nd 1942
Mars 26 Taurus conjunction Uranus 26 Taurus The Second Battle of the Java Sea won by Japan. The Battle of Sunda Strait won by Japan. American destroyers and fuel tankers sunk by Japan. Dutch steamship torpedoed and sunk by Japan. German submarine sunk by America.
March 2nd 1942
Japan starts strikes on New Guinea. Australia declares war on Thailand. Japan sinks an American destroyer.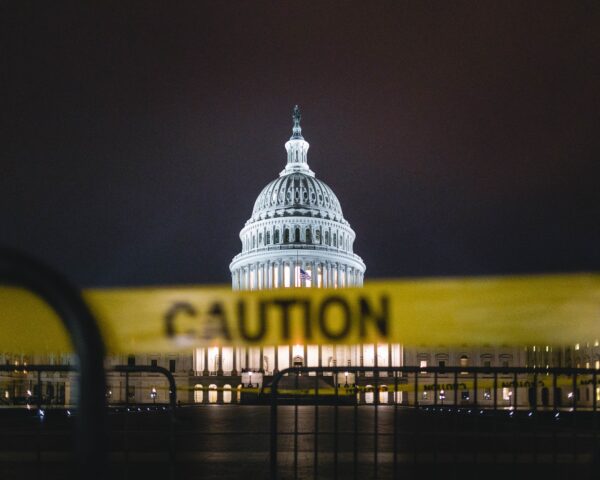 The Pisces and Aries Weather
Pisces rules religion and Aries rules gunmen and bombers. I'm concerned about the astrology beginning 16th and 17th January 2021 with the Moon in Pisces on both days. The Mars-Uranus conjunction in 2021 is in that time-frame.
On 18th and 19th January 2021 the Moon starts her Pisces and Aries cycle, clearly shown on Tara Buffington's Tarot card. On the 20th itself (Inauguration) the Moon is in Aries and we have the much-discussed Mars-Uranus conjunction at 6 Taurus.
Every Plot a Failed One
I obviously hope that every plot is a failed one, but there will be plots to bomb or launch rifle attacks on places of worship – religious organisations – January 11th through 20th 2021. That is what I am seeing in the astrology and the Tarot.
The Republican Trump fans who killed at the United States Capitol on 6th January 2021, were partly made up of white supremacists and Nazi sympathisers. White supremacists have murdered people of colour before, in their own churches. They have planted bombs and killed little girls.
Jews were also the target of Trump's mob on 6th January. It is time to draw out attention to what is obvious about this astrology, now through January 20th, Inauguration Day.
Places of Worship and Failed Plots
The treason and domestic terrorism just a few days ago were bad enough, but very sadly, the danger is not over. The Mars-Uranus conjunction, paired with these Pisces and Aries patterns, is global. America is not the only country at great risk of harm from violence in places of worship 11th January-20th January, unfortunately. I really hope the church bells ring out at 5.30pm on Inauguration day without incident but it is always the job of an astrologer and psychic to warn. Here's to failed plots.
Mars image: Luca Ruegg, Unsplash