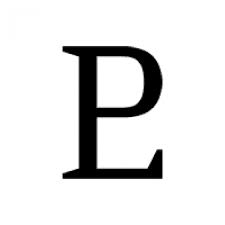 The symbol for Pluto in your horoscope is P for Percival. He was Percival Lowell, and his wife Constance thought Pluto should have been called after him. That's right. We could have Percival in Capricorn right now. Percy searched for Pluto first, then about 15 years after he died, the geeky lab assistant Claude Tombaugh found it.
The discovery of a planet and its naming gives astrologers the first clue they need about the meaning of a horoscope symbol.
The Astrological Method that stargazers have been using since 1781 is about those powerful moments of synchronicity when you realise astronomers (who generally loathe horoscopes) have just done everyone a favour, by surrounding the new planet with the exact same issues as the old myth which gives the planet its name! The first clues are detected!
Originally the Lowells called the mysterious piece of rock beyond Neptune, Planet X.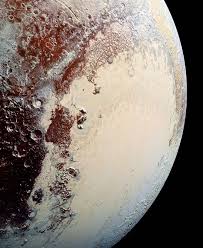 Astronomy-watcher Michael Byers is a fabulous goldmine of information on the Lowells – who looked for Pluto first – and tell us so much about this planet's association with power struggles. Byers writes that Constance, Percival's wife, was a real estate queen who married P for Percival when everyone thought he'd choose his secretary instead. When Percival passed away, Constance fought over his fortune. Hard.
Constance was interested in astrology, although she was hopeless at it. She also appears to be a bit of a control freak, as might expect from the astronomical midwife of Pluto – and I mean that in a nice way. Constance's letters at michaelbyers.org reveal this exchange, as they were trying to sort out what the new planet should be called. Percival, X or something else?
"Dr. Slipher (she wrote), Roger Putnam has written me about the intensely interesting observation that you are experiencing – that it may be Planet X I pray. Mr. Putnam asked me if I had any thoughts about the name. He said he had thought of Diana. But no. If it is not to be Lowell or Percival, my choice is Zeus. Zeus being the father of Aries – Aries being identified with Mars – it seemed appropriate- and Dr. Lowell was born in the sign of Aries – it is Dr. Lowell's planet after all these years of looking for it. And it is only right that it was his to name after himself and now my right as he is dead and gone, in the Air of the Universe – and he was like a Zeus. Sincerely yours, Constance Lowell."
People Politics and Pluto
All that passion, all that need to control – that's Pluto. Note her name, too. Constance. Constant Craving is a famous k.d. lang song but it's also Pluto's theme song. Pluto shows where you constantly crave someone or something until you have to go and get it. It's the way you go and get it that can cause you issues if you're not careful!
Everyone can identify with Constance and her obsession about the new planet and her husband because everybody has Pluto somewhere in their chart, with all the famous intense longing, power and need to dominate everything and everybody, that comes with the symbol.
Pluto was dwarfed, as we all know. By sign and house in your natal chart, he shows where you want it all, temporarily have it all, then have to be cut down to size by life, other people or organisations. The bigger the power trip the worse the comedown. You can be a superstar all through the Seventies, abusing every privilege you get, but eventually you will fall off your platform shoes and be downsized. Thrown out of the star system, in fact.
Naming Pluto At Last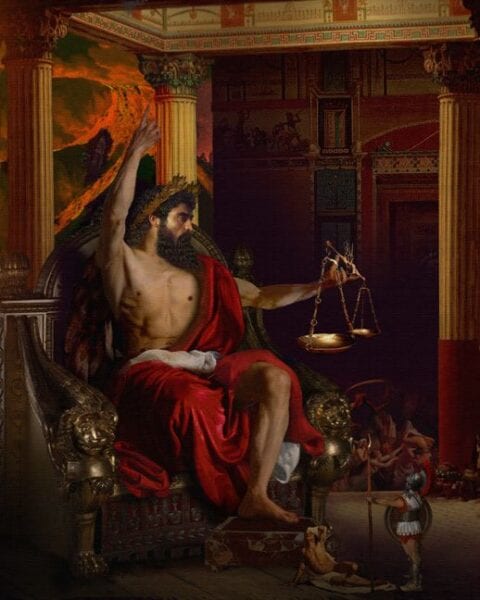 In the end, NASA sent its New Horizons mission to Pluto with geeky Clyde Tombaugh's ashes on board, and poor Percival and Constance remain a footnote in history.
The people politics surrounding the name we ended up with are fascinating and so typical of this planet.
Pluto was suggested by Venetia Burney in Oxford. She was eleven years old. She told her grandfather, (who had already suggested names for the moons of Mars) who passed it on to the right people. There was nothing political about Venetia.
Except…in the original myth of Pluto, Proserpina and Ceres, it is a young girl, her mother's pride and joy, who is seized by Pluto and taken to Hades where she grows up to become his bride.
Proserpina becomes a go-between in the myth, a human bridge between her powerful mother and her powerful husband. It's hard not to see little Venetia in the same light. The girl was given five quid for her trouble and astrologers learned why the asteroid Proserpina matters. Pluto and Ceres are your inner power-trippers. Proserpina is your inner go-between.
Dogs
Walt Disney immortalised Pluto by naming Mickey's dog after him. Pluto had a dog called Cerberus who had three heads and guarded Hades/Hell, the underworld where souls went after death. Sue Tompkins takes up the story in The Contemporary Astrologer's Handbook:
"During the year in which the planet was discovered (1930), Walt Disney's Mickey Mouse character acquired a pet dog. He was given the name Pluto a year later and appeared in 48 films."
Sue made the connection between Pluto the planet and people who work with dogs, or keep them, when she was looking at charts.
I love this connection between Pluto and dogs and everyone who is learning astrology finds it an easy memory trigger. See Pluto? Think of Walt Disney cartoons.
Dogs are highly political. They are obsessed with who is 'top dog' or stuck out in the doghouse. You only have to walk your dog in the park, and you can see all the power plays going on, not only between animals but also their owners.
Pluto is always about control. Dogs are kept tightly under control on leads, but you may also wonder who is actually in control when you yet again have to fish around for a plastic bag in your raincoat pocket and scoop up their excrement. We live to serve, and I'm talking to you, Kipper and Boo.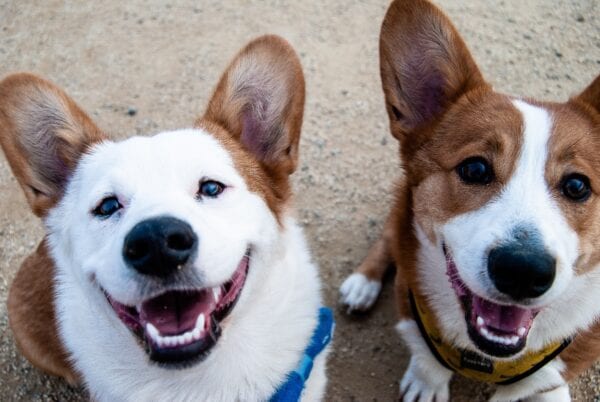 Dogs are powerful or powerless, depending on what we do to them. As guard dogs they can save the house from fire or burglary, raising the alarm. Sniffer dogs can get you arrested at the airport, or when they sit down next to you in the streets of Soho, when they smell your drugs. A sweet little dog with a police coat can put you into jail. They have the law on their side, but they can also be thrown into pounds, which for them I suspect are like dog jails, even though the volunteers at dog homes try to save their lives.
The phrase 'dog eat dog' springs to mind when we think of Pluto and also these animals. Pluto in your chart by sign and house shows where you can potentially encounter this in your life.
Dogs raise issues about willpower and self-control. Obeying our commands wins them affection and food. Disobeying us at puppy school sends them into the doghouse.
Dogs have so much to teach us in general, as my friends at our charity Dogstar in Sri Lanka know. They are good Pluto coaches. Why?
Self-Control is Control
Pluto transits and natal placements teach us that self-control is total control. Unless you want to feel dominated and overpowered by something/someone that 'owns' you, then you must learn to keep yourself on a tight leash.
Use your iron will to submit to whatever you must do, in order to have a balance of power with who/what is in charge. Mastering yourself helps you cut a deal with your master, your masters or whatever trend out there seems to have total mastery of your situation.
Almost as soon as Pluto arrived in 1930, we began to see the rise of the Nazis and world leaders who wanted world domination and were chasing the weapons to do it.
I find it really interesting that German Shepherds, also known as Alsatians, became so strongly identified with the Nazis. They are beautiful dogs, strong and brave, and of course, dogs are what we make them. They were highly trained, as they are today, for security work.
Dogs learn to master their instincts and follow the rules. What beat the Pluto madness that was well and truly unleashed during the war? Iron discipline. Steely self-control. In a word, blackouts, rationing, army drill and patience.
When a dog is told off by its owner for harassing other dogs (or cats, which shoot up the nearest tree) the animal often cowers and usually shrinks in size, backing down on the floor.Pluto is a large dog, Mickey is his mouse owner, but in reality, the mouse would be far smaller than a dog and in fact be his prey. Disney saw the joke.
People who are beginners in astrology often tremble when they see Pluto in their charts. I don't know why. It's always powerful but it is through finding your willpower and using it that you can succeed with this planet. Power trippers are common on tricky transits, but they are always cut down to size in the end.
It works the other way too. Don't be a power-tripper and play people politics, regarding the areas of life covered by Pluto in your chart.
I get a lot of comments on my website from people born in the Sixties with Pluto in Virgo and they have work issues galore. Sometimes you have to look at your own chart and ask yourself the embarrassing question, 'Could I, in fact, be the Mickey Mouse in this particular Pluto situation at the office, this week?'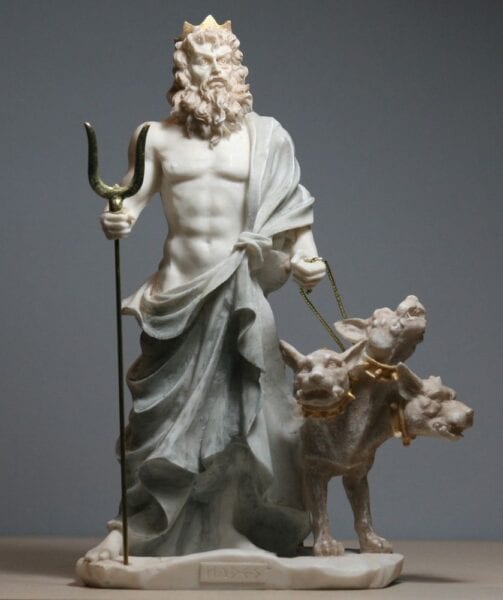 Edited extract from 2020 Astrology: Your Five-Year Horoscope Guide by Jessica Adams.
All Images Courtesy of Unplash.com and Pinterest.