The Sixth House
The Sixth House and all Virgo horoscope factors in your chart, rule the connection between your mind, body and spirit. Virgo and the Sixth House describe how your physical condition affects your capacity to work, do housework, study or engage in unpaid work.
Astrology has always linked your job and your body. Your housework and your health. Your chores and your well-being. Virgo and the Sixth House are where you will find the connections between your paid work, unpaid work and your physical condition. The placements you have in Virgo in the Sixth House of your birth chart will give you useful insights into what makes you tick (or not tick) and why it might be happening, even on an unconscious level.
Look to Pisces factors in your chart (shown above for Premium Members) too especially if they make exact aspects to your Virgo factors. If this is the case with you, then you may be unconsciously programming your body and it may be helpful to look more deeply at that. In astrology, Pisces rules everything that is hidden, mysterious and unfathomable about you – some thinkers call this your Higher Self. If your higher self is taking your health and wellbeing in a particular direction, for reasons you may not be aware of, then it is these Pisces-Virgo oppositions in your birth chart which will reveal it best, according to astrology. Worth a closer look!
The Sixth House shows how your body dictates your whole life, but particularly in terms of employment, university and chores. We find depression in the Sixth House, but also the lives and careers of successful homeopaths. If you are strongly Virgo then you could easily make the lessons you learn about your own body, into the basis of a career. Having a string of colds as a child could turn you into a pharmacist or naturopath, for example.
A Virgo stellium (more than three chart factors in this sign) can also result in the common scenario of someone whose body issues dictate her job. You may be the taxi driver whose back pain means you can only work part-time. You might be the Prime Minister who has to delegate to other ministers because of your secret health issues!
Taking apart the meaning of everything you have in your Sixth House will show you the story. Destiny is about rewriting that story differently if you wish or editing a chapter. Consider each horoscope factor in turn and what it means. Do you have Uranus in Virgo? You may have a pattern of rejecting food, or perhaps your body rejects what you put into it, like nicotine or even colours and flavours. Do you have Pluto in Virgo? Perhaps your sense of power and control is linked to food. If you are in the Virgo Generation, you can read more about this horoscope signature on my website.
Look carefully at your Virgo factors in the Sixth House and see which patterns they trigger. You are looking for matching numbers (or degrees) of any other horoscope factor, in any sign. Allow one degree's difference. Beyond oppositions to Pisces, your Virgo factors may aspect heavenly bodies in Capricorn – which triggers your Tenth House of career. That's just one example.
What this means is that whenever you attend to your body and its wants and needs, other areas of your life also become triggered. Another example might be the person who has Pluto at 15 Virgo and the Sun at 15 Libra in the house of partnership. For her, health issues automatically involve her husband.
Aspects stand out. They are unusual. If you were born on September 22nd, 1968, then you have the Sun at 29 Virgo and Uranus at 29 Virgo. That's striking. How do you explore the mind, body and spirit connection in your life?
If you are a Sixties baby, then you were born at a time when The Pill revolutionised the planet and transformed everything from the family unit to the global economy. Pluto and Uranus, slow-moving planets which trigger deep change, were in Virgo at that time. If you think about it, you'll see the cosmic joke. Virgo is associated with virgins and this tiny pill put women into what the old astrologers would have seen as an artificial state of virginity. They would be 'maidens' all their life if they wished and never become mothers!
Pills are ruled by Virgo and if you were born in the Sixties you need to remember that the tiniest amount of any drug can have a massive effect on your system. You are in the generation who have been forced to look at the impact of even small amounts of food on your constitution – like sugar, on a daily basis, or particularly gluten and wheat. If you are in your fifties as you read this, you may have Uranus and Pluto in Virgo. Check.
Asteroids, Braille, Fleming and Pasteur
Some people's entire lives are dictated by the patterns in Virgo in their Sixth House. Louis Braille invented a reading and writing system for blind and vision-impaired people that became world famous. Braille was blinded as a child when he accidentally stabbed himself in the eye. He passed away from tuberculosis aged 43. His physical condition ruled his life.
Braille had the MC or Midheaven at 11 Virgo in his Sixth House. The MC was his life path or highest achievement. He used his own experiences to reshape his career and ultimately changed the world.
The Virgo MC in Braille's birth chart is widely connected by a stack of aspects. That pattern, involving eight horoscope factors, takes up about one quarter of the horoscope. The presence of the asteroid Hygiea at 10 Cancer, sextile his MC at 11 Virgo, is particularly important, because she is part of a family of famous healers in astrology.
Hygiea in Your Horoscope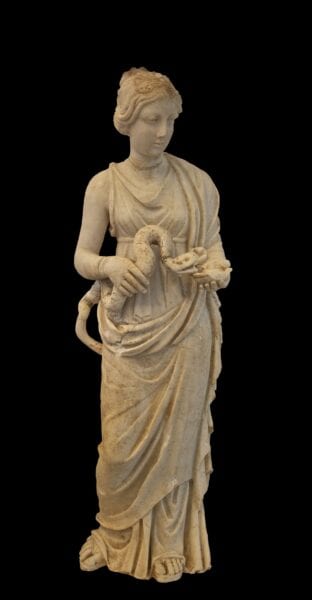 We get the word 'hygiene' from her name and the idea that prevention is better than cure. Clean water and air prevent epidemics.
They found and named Hygiea in 1849 when Elizabeth Blackwell became the first female doctor in American history. In that year, John Snow made his famous study of cholera which led to advances in epidemiology. You need to know your Hygiea sign and house. Even if this big asteroid is not in Virgo and your Sixth House of the body, her very presence in your birth chart shows you where you can immunise yourself, protect yourself, insure yourself and 'inoculate' yourself against particular outcomes. Hygiea in Taurus in the Second House of money helps you protect yourself against debt, for example.
Sir Alexander Fleming, who gave us penicillin, was born with Hygiea at 24 Cancer next to Mercury at 24 Cancer. Like Louis Braille, Fleming also had Hygiea in caring Cancer.
Hygiea, that great symbol of pre-emptive measures and protection (health insurance, or healthy living) is Jupiter's great-granddaughter. Her sister is Panacea, an asteroid like her. They are all part of the same healing, helpful family tree in astrology.
Panacea in Your Horoscope
Panacea rules remedies, lotions, potions and drugs of all kinds – along with surgical procedures and even euthanasia. Panacea is in charge of 'the answer' for your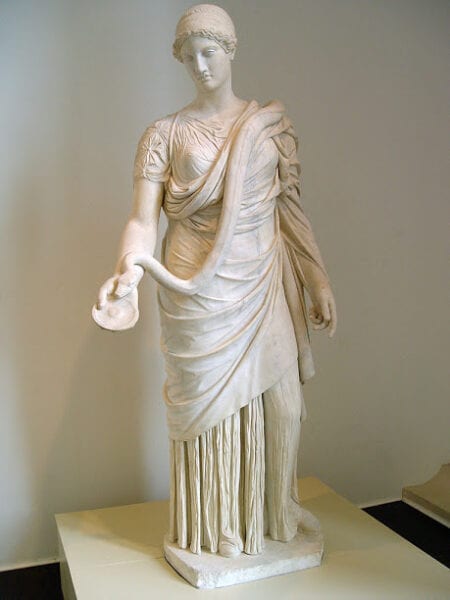 mind, body and spirit. There is a catch, though. She raises moral and ethical questions about the cure. She can be controversial.
One example of this might be the doctor who cures a patient with a sugar pill, using the placebo effect. It is dishonest, but it works.
They found Panacea in 1980, the year that Elvis Presley's doctor was indicted on 14 counts of over-prescribing him drugs. Perhaps it all made The King feel a lot better, but was it ethical? On May 5th, 1980 the Vatican also made its famous Declaration on Euthanasia. In ancient times they used hemlock. Panacea can also point to the use of marijuana for medical purposes for obvious reasons, and of course the termination of pregnancy. There is always an answer with Panacea but there is always a moral question as well.
If either of these two (Hygiea or Panacea) aspect your Sixth House, that's a major statement about your body and your approach towards medicine or healing. Look carefully at the patterns Panacea and Hygiea make with other horoscope factors. What's the story?
Louis Pasteur created the first vaccine for rabies. He saved a boy's life with it. He was born on 27th December 1822 at 2.00am in Dole, France.
He had Vulcano at 1 Virgo aspecting Hygiea at 2 Aquarius. Pasteur also had the asteroid Juno at 1 Leo, the sign we associate with children and Mercury at 0 Capricorn, tying into the pattern. It dominates his chart.
The more patterns you have around Panacea, Hygiea and the Sixth House, the more likely you are to pursue health, medicine, fitness and healing – or to grapple with issues about your own body which mean you end up dedicating your life to finding a cure or managing the issue.
You cannot ignore your physical state or condition with a big Sixth House and Virgo signature, or an emphasis on Panacea or Hygiea. The body rules the mind rules the body. It can become a real-life statement.
Aesculapia the Miracle Worker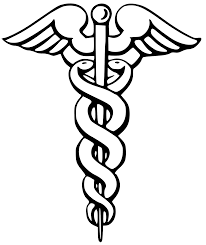 The powerful asteroid Aesculapia reveals where you can always make a comeback. By sign and house in your birth chart, this is the asteroid which reveals where nothing is truly 'over' and where miraculous returns, resurrections or revivals are possible.
When she was known as Camilla Parker-Bowles, the lady was demolished by the media. You might have thought a happy comeback was impossible, but with Aesculapia in royal Leo in her birth chart, Camilla came back…and back…and young George and Charlotte will live to tell the tale.
Transits involving Aesculapia through your Sixth House and making aspects to natal Sixth House chart factors may help you turn your health around.
The most dramatic healer in the horoscope is Aesculapia. The Romans set up temples to him, where people would stay overnight, hoping for a dream that would give them the diagnosis and cure, or a miraculous recovery.
As Dianne Skafte explains in her book When Oracles Speak, "In all of Western history, no institution has brought dreams and healing together in a more powerful way than the temples dedicated to Asclepius, the Greek god of medicine."
As with most of their gods and goddesses – behind our modern astrological symbols the Romans imported him and made him Italian. In fact, they shipped him in from Greece to cure the plague and believed he arrived in the form of a snake.
The temples thrived for nearly a thousand years. They were free and usually built near natural springs. After baths, fasting, ritual and prayer patients descended into chambers and slept, hoping for miracle cures. Afflicted Romans made casts of the relevant body part, to offer up to the God – and the priests in the temple (the Roman version of a hospital) would attend the patients.
Aesculapia is Jupiter's grandson and the father of Panacea and Hygiea. He's a big part of that healing, helpful family in astrology. The Hippocratic Oath taken by the medical profession names him, along with Panacea and Hygiea. These are the healing gods that mattered, along with Apollo, who was a multi-tasker – both leader and healer.
Aesculapia describes the process of coming back from the brink. He is crucial in astrology when we look at life-threatening injury or illness – like rabies. He is a miracle worker.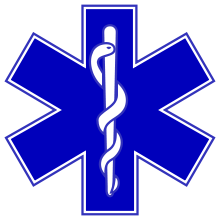 To the Romans, he was the god who could cure the plague. To us, he may be an important symbol when we look at other serious illness.
Pasteur, the man who defeated rabies, had Aesculapia at 24 Taurus in his personal birth chart. It formed a perfect trine to Mars at 24 Capricorn in his house of career. Minerva was also very close at 23 Taurus.
They found and named Aesculapia in 1923, when a Nobel Prize was awarded to Banting and Macleod for the discovery of insulin. Magnified images of insulin show snake-like coils. The symbol for Aesculapia is a snake, wrapped around a rod. It is an ancient image, over 2000 years old.
You still see the Rod of Aesculapius on the side of ambulances. The snake can also be seen if you look at images of Hygiea, his daughter. She often holds a bowl and snake. I've seen it on the windows of Spanish pharmacies. The famous coil shape of DNA resembles the snake and rod of Aesculapia. So does the Indian chakra system.
All of this is an important part of astrology, which runs on synchronicity – the powerful and meaningful connection between symbols. In fact, it's the Astrological Method in action.
None of these asteroids in your Sixth House, natally or by transit, stop you running to the doctor. They do open up new and intriguing angles on your body, if you have an open mind. Where is your Aesculapia?
Coming Back From the Brink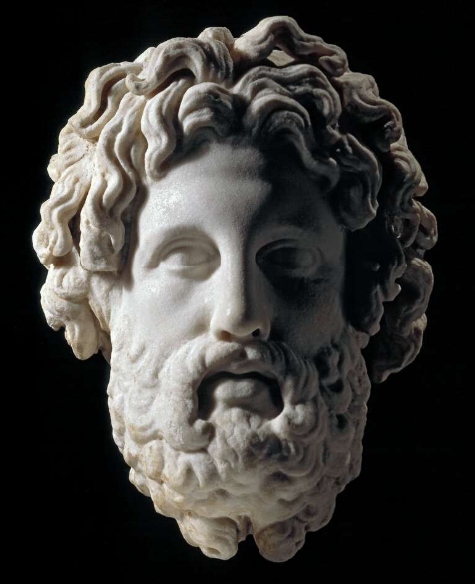 I have a friend – a brilliant astrologer – who was diagnosed with what they told her was "aggressive" cancer. I looked at her chart and saw Aesculapia about to travel through her Sixth House.
She did not use asteroids, but she was broad-minded about her astrology. I explained that the symbol for this famous Roman healing god was a snake, wrapped around a rod.
The following day the local council sent her a pamphlet with a snake on the front cover. That's fairly unusual in England! She took it as a good omen. And so, it turned out to be. Her cancer scare is now ancient history.
Dig into your birth chart. Look at the Sixth House. Remember that Chiron rules healing herbs and plants, quite specifically. He is mostly a maverick, though, as you can see elsewhere in this book. He can turn up when you are seeing a medical maverick, not a mainstream doctor!
You will get a great deal more from ancient statues and old paintings of the healing family of astrology, than you ever can from me. Rediscover these archetypes. Of course, as astrology is synchronicity, it may well be that they go and find you. One of my favourite places to discover these old Roman helpers and healers is the British Museum. You will find Aesculapius on the ground floor. The statue has itself survived all this time – a good tribute to the old miracle-worker himself.
Edited extract from 2020 Astrology: Your Five-Year Horoscope Guide by Jessica Adams.
Images Courtesy of Unplash.com, Pinterest and British Museum.