How on earth do you find a horoscope for Australia when radiocarbon dating suggests Sydney has been inhabited by indigenous Australians for at least 30,000 years? As the famous saying goes, 'Always has been, always will be, Aboriginal land.'
All you can really do is look at the country from its modern rebirth. Most leading Australian astrologers use Australia Day, January 26th, 1788. There is an alternative, though, and you may be curious to see it. History tells us the nation was born in its modern form, in a more official way, on the 7th of February 1788.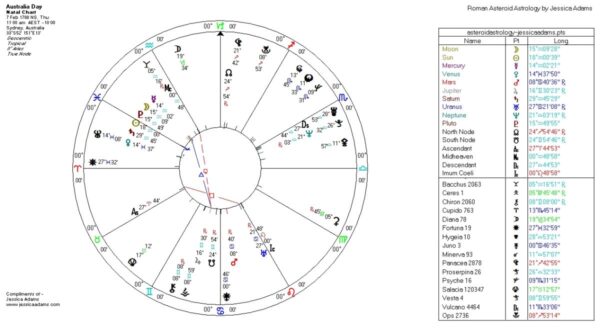 Both versions of the country are Aquarian, no matter which chart you use.
Thus, Australia is all about her tribes, communities and teams. Aboriginal Australians. Olympic champion swimmers. Our famous cricketers, like Sir Don Bradman. Groups like AC/DC. She's all about the group.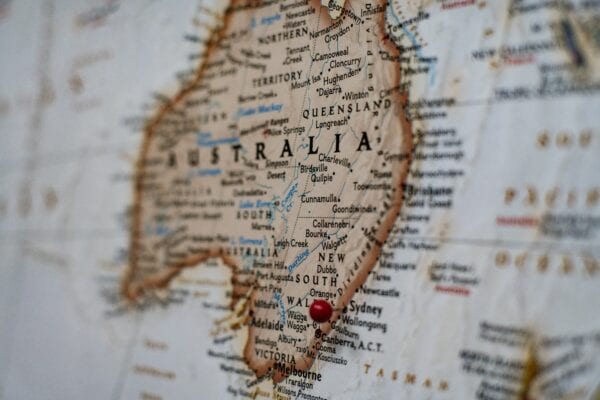 The first speech of Governor Arthur Phillip claiming the new nation for Britain, was made at Sydney Cove at 11.00am on February 7th, 1788.
The Australian Times notes, "Contrary to popular opinion, 26th January was not the day in 1788 on which the proclamation establishing the Colony of New South Wales was read out by Captain Arthur Phillip. That happened 12 days later at a ceremony on 7th February 1788."
The 26th of January seems to have been a very British drinks party with a Union Jack flag. Only a few officers and men were involved, according to the First Fleet journals and letters. No women were invited. In fact, no female convicts were allowed off the ships and onto the new land, until the 6th of February 1788.
The female ancestors of so many generations of Australians, the founding mothers of the nation, were absent for the flag and the toast on January 26th. So, can we really call that the true birth of the nation? I think not, Sir.
Daniel Southwell was a lieutenant on Sirius in the First Fleet. We have his journal and letters to give us a full account of Australia, as she was born on Thursday, February 7th, 1788, when Governor Phillip made his famous address to the founders of the new nation (with all the women present, natch). Southwell quotes Arthur Bowes, an eyewitness. (These papers are held at the University of Wollongong, Australia.)
"This morning at 11 o'clock all who could leave the ships were summoned on shore, to hear the Governor's Commission read… A camp table was fixt before them, and two red leather cases laid thereon, containing the Commissions etc."
As always, in astrology, different charts work for different astrologers. If you've read this far you may be curious to see how historic events pan out using the alternative February 7th, 1788, 11.00am, Sydney horoscope.
The First Test Match
March 15th, 1877, 1.00pm, Melbourne
Aesculapia is at 21 Aquarius, and Australia has Neptune at 21 Libra.
Our ABC
The Australian equivalent of the BBC was born on July 1st, 1932 at 8.00pm in Sydney.
The chart shows Jupiter at 21 Leo, Juno at 21 Leo and Ceres at 21 Capricorn.
Australia has Neptune at 21 Libra, as above.
The Japanese Attack Darwin
On February 19th, 1942, Australians were shocked to see 188 Japanese planes attacking Darwin. Australia has the IC at 29 Cancer. The Midheaven at 29 Capricorn and Saturn at 29 Aquarius. The IC and Cancer are both about the homeland, and homes. On the attack, Neptune was at 29 Virgo and the Sun was at 29 Aquarius. They didn't see it coming.
A second attack on Australia by the Japanese unfolded in Sydney on the evening of May 31st, 1942. This time Diana was at 29 Aries.
War is Over
Australia and New Zealand celebrated the end of the Second World War for the Anzacs on August 15th, 1945 after Japan's total surrender. You might expect that same crucial degree (29) to be triggered – and it was. Minerva was at 29 Aries and Cupido at 28 Virgo, close by.
The Australian Stock Exchange (ASX)
Ah, the Australian sense of humour. The ASX opened on April Fool's Day – April 1st, 1987 at 10.00am in Sydney.
The Stock Exchange has Pluto at 9 Scorpio, the sign ruling serious finance.
The Australian chart for February 7th shows Psyche at 9 Scorpio.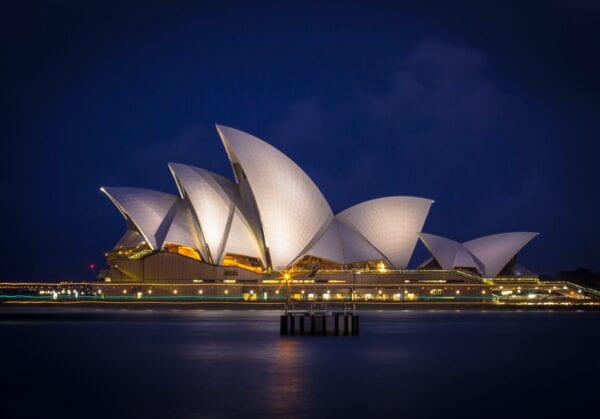 Port Arthur
April 28th, 1996, 1.30pm, Port Arthur, Tasmania
A dreadful day which changed Australia's gun laws forever under the leadership of PM John Howard. Mars was at 26 Aries on the Australian Ascendant at 26 Aries. The Australian chart also shows Uranus close by at 27 Cancer.
The Olympics
September 15th, 2000, 11.09pm, Sydney
Neptune at 4 Aquarius is next to Australia's pleasure asteroid, Bacchus, at 5 Aquarius in the sign ruling teams. Uranus at 17 Aquarius is close to Australia's Sun at 18 Aquarius.
It was a fabulous Olympics.
Bali
October 12th, 2002, 11.08pm, Kuta, Indonesia
Death at the Sari Club. Pluto was at 15 Sagittarius that night. Australia has Mercury at 14 Aquarius, the Moon at 15 Aquarius and Pluto himself at 15 Aquarius.
Australia Apologises
Prime Minister Kevin Rudd apologises for the 'pain, suffering and hurt' of Australia's Aboriginal people.
February 13th, 2008, 9.00am, Canberra.
Apollo, the symbol of leadership, was at 15 Cancer, the sign which rules patriotism. Ceres, was at 15 Taurus. Chiron close by at 16 Aquarius. Hygiea was at 16 Aries. In the Australian chart, we find the Moon and Pluto both at 15 Aquarius – the sign ruling the nation's different tribes and groups. Mercury is at 14 Aquarius. Venus is at 14 Pisces. Aesculapia is at 14 Pisces.
Edited extract from 2020 Astrology: Your Five-Year Horoscope Guide by Jessica Adams. I am grateful to Stephanie Johnson for all her hard work on the Solar Fire Australia data collection.
Images Courtesy of Unsplash.com,