Leo Weather with guest astrologers Natalie Delahaye and Stephanie Johnson.
The North Node in Leo
May 10th 2017 to November 6th 2018
Leo Aspects
21st July
Venus at 29 Leo in conjunction with Proserpina at 29 Leo. Triggers August 21st 2017 eclipse New Moon and Sun at 28 Leo
24th July
Full Moon at 1 Aquarius in opposition to the Sun at 1 Leo. Triggers January 21st 2019 eclipse with Sun 0 Leo Moon 0 Aquarius
27th July
Sun at 4 Leo in conjunction with Psyche at 4 Leo Triggers eclipse of July 27th 2018 with Sun 4 Leo, Moon 4 Aquarius.
29th July
Mars at 29 Leo in opposition to Jupiter at 29 Aquarius Triggers August 21st 2017 eclipse New Moon and Sun at 28 Leo
30th July
Mercury at 6 Leo in conjunction with Psyche at 6 Leo
1st August
Sun at 9 Leo in conjunction with Mercury at 9 Leo
Mercury at 10 Leo in opposition to Saturn at 10 Aquarius Triggers eclipse January 31st 2018 with Sun 11 Leo Moon 11 Aquarius
2nd August
Sun at 10 Leo in opposition to Saturn at 10 Aquarius Triggers eclipse January 31st 2018 with Sun 11 Leo Moon 11 Aquarius
8th August
New Moon 16 Leo in conjunction with the Sun at 16 Leo very close to the eclipse at 15 Leo back on August 7th 2017
9th August
Psyche at 9 Leo in opposition to Saturn at 9 Aquarius
11th August
Mercury at 28 Leo in opposition to Jupiter at 28 Aquarius Triggers August 21st 2017 eclipse New Moon and Sun at 28 Leo
20th August
Sun at 27 Leo in opposition to Jupiter at 27 Aquarius Triggers August 21st 2017 eclipse New Moon and Sun at 28 Leo
22nd August
Full Moon at 29 Aquarius in opposition to Sun at 29 Leo Triggers August 21st 2017 eclipse New Moon and Sun at 28 Leo
The Astrology of Leo Weather 2021
An unusually high number of astrology factors passes through Leo in July and August 2021. In fact, it's already started.
Mars entered Leo on June 11th.
Venus entered Leo on June 27th.
Psyche enters Leo on the 14th of July.
The Sun enters Leo on the 22nd of July.
Mercury enters Leo on the 28th of July.
We have a New Moon in Leo on August 8th.
Fortuna enters Leo on August 24th.
Which area of your life shows overdue improvement and how can you fix a persistent mystery that arose on August 7th and 21st, 2017, January 31st and August 27th, 2018, regarding this same area of your life? You had eclipses along the Leo axis of your astrology chart then. A cover-up took place and you did not see it. Now you know about it, you can tackle it.
Which Area of Your Life Does Leo Weather Affect?
Aries

Your son or daughter. Any pregnancy that was terminated or ended in miscarriage. Your nieces and nephews. Any godchildren. Sexual relationships with parenthood potential through pregnancy or step-parenting. Grandchildren. Children or teenagers you are involved with through your career (teaching, for example) or your non-profit commitments (coaching a cricket team).

Taurus

Your nationality and your country. Your family, on three levels: the family you created with your partner; the family on your father's side or mother's side. Your ancestors. Your house or apartment. Your property investments. The household.

Gemini

The worldwide web in all its forms, from Twitter to YouTube. From your email account to your website. The media, including newspapers, radio, magazines and television. Your telephones, both landline and cell or mobile phone. Your computer. Your local and short-haul transport and travel, which may involve your car, bus, train, yacht, helicopter, domestic flights.

Cancer


Your business interests. Your finances. Your investments and shares. Your pension or superannuation. Your valuables and possessions. Your trust fund or inheritance. The legacy you leave to other people. Your house or apartment. Your charity.

Leo

Your name or brand. Your photographs or YouTube footage of you. Your reputation. Your public image and profile. Your wardrobe and hair. Your cosmetic surgery and cosmetics. Who or what you represent publicly. Your logo. Your portrait.

Virgo

Your religious beliefs, if you have them. Even if you do not believe in God, the influence of the Anglican or Roman Catholic church, for example. Therapy and counselling. Psychics and psychologists. Mediumship. Your idea of what the Universe is.

Libra

The groups you belong to, from formal organisations like charities and teams, to informal circles of friends. Old friendships. New friends. Your social life and your social media online, like Twitter or Pinterest. Secret societies, associations, networks.

Scorpio

Your role in life, paid or unpaid. Your highest ambitions. Your career or calling. Your business interests and professional history. Your Curriculum Vitae, or reference, and everything listed there. Your work history but also your future.

Sagittarius

People from other countries, cultures and nationalities. Travelers, travel and tourism. Schools, universities and colleges. Traditional and digital publishing. Anything which is foreign to you, even in your own country – a language, for example.

Capricorn

Family legacies, trust funds and any inheritance left to you, or which you bequeath. Sex and money, so (for example) a marriage and mortgage. Business which is personal, involving the family, or your partner. Charity, property, valuables.

Aquarius

Your husband or wife. Your boyfriend or girlfriend. Your partner. Duets and double-acts which are not sexual – so, for example, two business partners, or two friends who share a house together. Duels. Separation or divorce. Conflict and competition.

Pisces

Your health and wellbeing on all levels. Mental illness, like depression and anxiety. Your physical condition, ranging from the common cold to more serious, chronic conditions. Your paid and unpaid work. The housework. Your lifestyle and routine.
Do You Have Leo Factors in Your Birth Chart?
Check your personal birth chart to see if you have planets, asteroids, points or angles in Leo, in the Fifth House of your own horoscope, based on your time, place and date of birth. You can also do this for your family and friends, if you would like to order a chart for them, with instant email delivery.
Leo in astrology has always ruled the heirs to the throne. In other words, your sons or daughters, any stepchildren, and if you have no children – the pretenders to the throne. In modern life, we might say these are your godchildren, nieces, nephews or far younger cousins, if you have them.
The Next Generation and Your Leo Factors
A quick way to think about Leo factors in your chart is – the next generation. Sometimes this can mean an intern or work experience candidate. It can commonly mean a class of children or teenagers, if you are a teacher, or more unusually, the audience for a children's book. In fact, famous novelists including J.K. Rowling, Enid Blyton and Beatrix Potter are all Leo.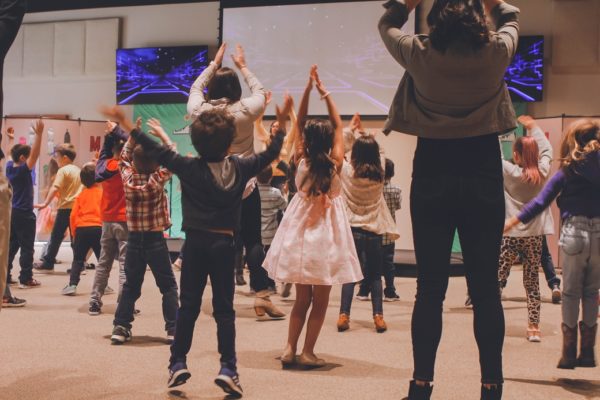 Leo and Pregnancy, Children and Sexual Relationships
If you have Leo factors, but also factors in Aquarius, Taurus and/or Scorpio (which line up with them at the same degree) you are more likely to have complications in your life story, with unwanted pregnancy that ends in abortion, or an unplanned child who is then the trigger for a relationship or even a marriage.
Unplanned Babies and Leo
As you might imagine, infertility but also illegitimate children are part of the Leo story in astrology. This sign of the zodiac has ancient symbolism and as astrology is over 2000 years old, it really does cover 'royal bastards' as they used to call them, centuries ago (usually a king's lover, giving birth to children outside his marriage and own family). So, this is why Leo is associated with adultery and also babies born on the wrong side of the blanket, as they used to say.
Leo Weather in 2021 and your Leo Factors
The Leo weather in 2021 is really important, if you do have Leo factors, because you are setting up the future. Over the long-term, the slow-moving planet Pluto will form an opposition, lasting months or even years, to your Leo factors – at any point beyond the year 2023 until 2044. That might seem too long into the future to think about, but – children grow up, don't they.
Oppositions are exactly what they sound like. They are times when you are at odds with yourself, or other people are at odds with you. So, if you are tempted by an affair in July-August 2021, think about the children. If you want to break ties with your son or daughter, nieces or nephews, godchildren or grandchildren (or their parents) try to project into the long-term future.
Using July and August and Leo Weather
With a bit of planning, you can use July and August 2021 to get what you want from life, in either your regular zodiac sign chart (solar chart) or your personal birth chart. So, for example, if you want to have a baby, you might think about using the Leo New Moon on Sunday 8th August to conceive. If you need to address issues with a child, teenager or Millennial in your life, you may want to use the Mercury in Leo phase (good for communication) which starts on July 28th and ends on August 11th.
If you are a Leo (which may be why you are reading this article) then you have Leo Weather in your First House of image, name, branding, reputation. Perhaps it's time to forget pandemic dressing or pandemic hair, and start putting effort into your appearance again.
The Leo Eclipses of 2017-2018
I mentioned past eclipses and why they will come back to you in July and August 2021. Eclipses are always a cover-up and blind spot. You simply did not see (or did not know about) what was going on, at these times. You can double that message if the eclipses fell on exactly the same degree as your Leo factors.
August 7th 2017 – Sun at 15 Leo, Moon at 15 Aquarius ECLIPSE
August 21st 2017 – Sun at 28 Leo, Moon at 28 Leo ECLIPSE
January 31st 2018 – Sun at 11 Leo, Moon at 11 Aquarius ECLIPSE
July 27th 2018 – Sun at 4 Leo, Moon at 4 Aquarius ECLIPSE
August 11th 2018 – Sun at 18 Leo, Moon at 18 Leo ECLIPSE
January 21st 2019 – Sun at 0 Leo, Moon at 0 Aquarius ECLIPSE
What To Expect in Leo Weather
Unfortunately, you're never going to get to the bottom of the mystery or puzzle that still remains, from the dates above. This is where you were left in the dark, which is what eclipses do. The lack of insight, probably concerns the area of life I mentioned at the start of this article. For example, if you are a Leo, an unknown person may have been using your name, in your own profession, impersonating you online. If you are a Taurus, then the mystery may have involved your own son or grandson.
The Good News
The good news is, even though those eclipse puzzles will never be solved (above) you can still use the Leo weather to make headway and bring about long overdue improvements, in the areas of life I mention. In fact, that New Moon in Leo on Sunday 8th August is a new beginning you'll want to make the most of. Just remember – whatever you set up – lasts a very long time.
The Leo Weather Event
We are completely booked out for the in-person Leo Weather event in Melbourne in July. However, you can join us (from anywhere in the world) for a YouTube Premiere with special guest astrologers Natalie Delahaye and Stephanie Johnson, and a Zoom after-event with host Alicia Richardson, where I will answer selected questions left by Premium Members in the Comments section on this feature. Any questions I don't have time for in the after-event, may be answered here, a little later.
Thursday, July 22nd and/or Friday, July 23rd, 2021 – If you are not already a member of our Astrology and Tarot Meetups groups in New York, London and Hobart, just look for us here:
Images courtesy of Unsplash.com