Your Cancer Factors and Life in 2023-2029
The astrology of 2023-2029 suggests that anyone with Cancer factors in their chart (property) gains from Jupiter in Taurus (the lucky economy) sextile those, from the very first year in the cycle. Your life in 2023-2029 may involve moving to a bigger and better home or a superior area – perhaps, emigrating.
If you have Cancer chart factors then your house, apartment and/or garden is central to your existence. Cancer the crab is named for the creature whose home (the roof) is wired into its very being. Crabs have a strong sense of locality – they don't go far. Whatever factors you have in Cancer, in the Fourth House of your chart, make the roof over your head extremely important.
Between 2023 and 2029 we are going to see a classic 'gain' cycle with property for you. At the very least you can overcome any obstacles with houses, land and apartments. At the most, you could see the value of your home double, or land yourself a terrific deal.
Do You Have Taurus or Scorpio Factors Too?
These are the money signs. They rule banks, mortgages, investments, purchases and sales. If you have Cancer, Taurus and Scorpio factors then the long Jupiter cycles of 2023-2029 will help you save money, make it, or remove issues. You may want to think laterally about those years. The most obvious outcomes are a profitable rise in the value of your home, but there may be new, extremely low mortgage interest rates for you – or perhaps government incentives involving your city property market. Be open to all that comes.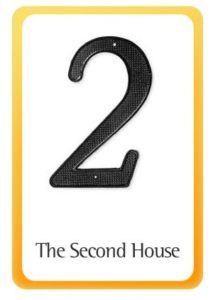 The Cancer Factors In Your Chart
Jupiter bounces around Taurus (the Second House of your birth chart), then Cancer itself, then Scorpio after 2023. A sextile from traffic in Taurus, which rules cashflow – is also flow. A trine from Scorpio is also good to see. Conjunctions with your Cancer factors will trigger decisions about home improvements, the sale or purchase of property, investments and so on. The residences are not always what you might expect: they can be houseboats or castles.
Cancer rules houses and apartments, land and other residences, like holiday homes. Jupiter is of course luck and abundance, and here we have other patterns, too, also in the money signs, starting in the very first year in the cycle, 2023.
Watching 2023
The North Node in Taurus in 2023 will also be sextile your Cancer factors – and the South Node in Scorpio, trine. That is a stimulus to move, perhaps just to renovate, but certainly to look at another place to live or invest in. It seems to be the start of something, too. Beyond 2023 we see Jupiter move into the right positions, twice more.
In fact, this Jupiter in Taurus, Cancer and Scorpio pattern – is a sequence that usually works out quite dramatically for the UK housing market.
I will look at America and Australia further on, but scanning the British chart is quite interesting, as the history proves the astrology correct. We do in fact see these three signs prominent in important periods for the housing market.
Watching 2023, 2025, 2029
We skip a year, to begin with, and then skip four more years, in between, but there is a strong pattern here, that goes from the middle to the end of the Twenties. If you have Cancer factors, in your Fourth House of property and home, you will find the Jupiter transits are strong for removing obstacles, and can even lead to tremendous profits, or big, simple luck.
2023: Jupiter in Taurus, North Node in Taurus, South Node in Scorpio. Uranus in Taurus.
2025: Jupiter in Cancer, Uranus in Taurus.
2029: Jupiter in Scorpio, Saturn in Taurus, Chiron in Taurus (This year seems historic for the British economy).
Watching the United Kingdom
The United Kingdom is a good country to watch for Taurus, Cancer, Scorpio patterns involving Jupiter in those signs. Why? The 1801 astrological chart for the U.K. shows she has important factors in all those three signs. The Moon in Cancer, for example. Mars in Taurus. Neptune in Scorpio.
How Britain Proves Astrology
In fact, all the homes built since 1801 in the various boom construction times (see below) still standing today, have gone up hugely in value.
There is an astrological reason why that stylish block of Art Deco flats in central London built in the Thirties (a key horoscope period) is worth an absolute fortune today.
You tend to get Jupiter (abundance, good fortune, opportunity, expansion, growth) in the money signs, Taurus and Scorpio, but also Cancer itself, during a long period of house and apartment price rises.
If the people concerned (that particular generation at the time) also have the slow-moving outer planets in Cancer (the property sign) or Taurus and Scorpio (the money signs) then the chemistry is complete. Millions of Britons meet historic cycles, rare in nature and life-changing, too.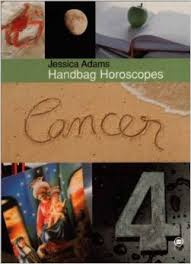 1981 to 1991 and the United Kingdom
For example, in the United Kingdom, house prices rose 42% between 1981 and 1991. According to Property Reporter UK, this was greater than the increase of 30% over the previous ten years. If you are a Cancerian, then I wrote this book (left) for you. Even if you just have two or three horoscope factors in Cancer, 1981-1991 was a game-changer for you, or the family – with your home.
Thatcher's House Price Rise
Under PM Thatcher, house prices rose 16% in 1987 when Pluto was in Scorpio and a further 25% in 1988, again with Pluto in Scorpio. Pluto is empowerment, control, influence. Scorpio is of course, the banks – but also people with marriages and mortgages.
For millions of Britons born with Neptune in Scorpio in the Sixties, empowering Pluto would form an exact conjunction with their natal Neptune at this time. That can only happen once in their lifetime and it happened under Thatcher.
Neptune in Scorpio and Bubbles
Neptune rules the ocean, the sea and thus – bubbles. Sixties-born Britons as young adults in the Eighties found the bubble burst in the Nineties, as interest rates were raised to 15% on mortgages and homes were repossessed as unemployment doubled to 3 million. House prices fell.
So what was different about the Nineties and what burst the bubble for everyone born with Neptune in Scorpio in the 1960's?
Well, the rare opposition of Saturn, Uranus and Neptune in Capricorn, to all the Cancer placements in the charts of millions didn't help.
The collective Fourth House was hit by difficult cycles – slow-moving oppositions from Capricorn traffic, to Cancer factors in the birth chart – put huge pressure on people with mortgages. The shared apartment/house stories of millions of Britons were hit by these historic, long, slow oppositions. It didn't matter if you rented or owned. This was the era of terrible homelessness.
London in the Millennium
In the 2000s in Britain, the population rose enormously. London became overcrowded and of course flats and houses were in shorter supply. Very few homes were built.
The average house price more than doubled between 2000 and 2006, before the Global Financial Crisis of 2007 ended the boom.
It's interesting to see each year in turn, of that period, to see the astrology working. This is not just one planet like Pluto parked in Cancer for years. It is a highly unusual sequence of transits in the money and property signs, in succession.
Jupiter is about expansion, growth, and all that increases. In astronomy he is a gas giant. In astrology, Jupiter is about 'More, more, more.' He came back to the money and property signs repeatedly during this period of property price increases. This photograph (by Luca Micheli) of the vast expanse of London and the huge sweep of high-rise apartments alongside the Thames, shows a classic Jupiter 'eagle-eye' view of the property market. Jupiter has always been associated with eagles since Roman times. And of course Londinium was the first real-estate opportunity for the Roman invaders!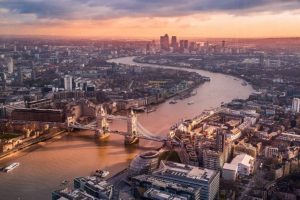 How Astrology Worked 2000-2006
2000 – Jupiter and Saturn in Taurus
2001 – Saturn in Taurus, North Node in Cancer
2002 – Jupiter in Cancer
2003 – North Node in Taurus, South Node in Scorpio, Saturn in Cancer
2004 – North Node in Taurus, South Node in Scorpio, Saturn in Cancer
2005 – Mars Retrograde in Taurus for five long months, almost half the year.
2006 – Jupiter in Scorpio
People Born in the Sixties
This isn't just the 'weather' of Taurus (income), Scorpio (mortgage) and Cancer (real estate). As with all these things, you need a big population with the slow moving outer planets, like Taurus, Scorpio and/or Cancer to make the boom happen.
In the Eighties, people in their twenties, the first-home buyers, born in the Sixties, all had Neptune in Scorpio. The sign that rules banks. Transiting Jupiter formed oppositions in Taurus, conjunctions in Scorpio and trines in Cancer. Later on, they would go through a burst bubble period, but while the going was good for them, it was very good.
The Scorpio-Taurus 1960's Boom
In the Sixties itself, as a decade, while Neptune was in Scorpio, the banking sign, housebuilding in Britain reached record levels – in 1966 and 1967 the North Node and South Node were in their 'money' signs – Scorpio and Taurus. By 1968 a record number of 425,830 homes had been built.
Back to the Sixties again and those babies who became twenty somethings in the Eighties snapped up the Right to Buy scheme.
The 1919 Housing Act
The specific years that Jupiter is in the three signs ruling money (Taurus), property (Cancer) and the banks (Scorpio) are the most dramatic.
For example, in 1919, PM David Lloyd George passed the 1919 Housing Act
As a result, council houses rescued renters from bad landlords. In that year we saw Jupiter in Cancer. Pluto was also in Cancer. The North Node went into Scorpio and the South Node entered Taurus. This is the classic astrology line-up of the signs ruling property and banks, working for British people. What happened then was historic.
Pluto stayed in Cancer during the housebuilding boom of the mid-1930s when all those stunning Art Deco buildings went up: this slow-moving cycle is about empowerment through property ownership or investment. Uranus in Cancer in the Fifties
In the 1950s Uranus went into Cancer (another long and slow-moving cycle) and council house building peaked. Every year 250,000 new homes were built, in new towns like Crawley. No matter where you thought your 'Home Sweet Home' was in the Fifties in Britain, by the time that original house had come onto the market again in the early Millennium, it still had that same chart. Uranus in Cancer. Those particular homes from that era lend themselves to extreme renovation and quite radical overhaul – Uranus being the planet of all that is perpetually new and different.
The Seventies
The Barber Boom of 1973 led by the Chancellor Tony Barber, saw house-price inflation peaking at 36% and home prices doubled by 1976.
When we look at 1973 we find the South Node in Cancer (predictably) which can only happen every 19 years. As the South Node travelled through Cancer it was opposed by the North Node in Capricorn and in a difficult square with Chiron and Pluto. That's a big squeeze on the Cancer factors in people's charts, in their Fourth House of … housing.
In astrology you basically use history and sociology to make predictions. It's not just a case of seeing Jupiter (fortunate changes, solutions) in Taurus (cash) Cancer (property) or Scorpio (business).
You have to look at the people who are actually affected by these transits, and particularly massive world populations who all share factors in these signs too. So now it's time to look at America and Australia.
Finally, I'll give you pointers about reading your own chart and how to see if any combination of Taurus, Cancer and/or Scorpio can work for you in the years ahead. If you don't have a chart, you can pick one up on this website and become a Premium Member.
America, Money, Property and 2023-2029
The most recent drama in the United States housing market was the real estate bubble before the subprime mortgage crisis.
House prices peaked in early 2006, then fell (ongoing) by 2007, and reached a low in 2012. During that time in 2008, the home price index had its largest drop in history. Credit crunch.
America and Britain were in similar positions in 2006, when Jupiter was in Scorpio. This 12-year cycle triggered millions of people born with Uranus, Neptune or Pluto in Scorpio. The sign ruling – mortgages. In Britain, as we've seen, house prices went through the roof. It was the same in America. And then came the decline of late 2006, 2007 and 2008. So what was going on?
Well, Jupiter left Scorpio on November 25th 2006. The usual good fortune, solutions and protections of that planet – in the banking sign, Scorpio – disappeared.
The really big factor in 2007 was the planet Ceres in the money sign Taurus, between June and December. That was a long six-month transit.
Ceres in Taurus and the G.F.C.
Ceres is the equal of Pluto in astronomy, since 2006 and thus in astrology too. She is a powerful player. I really like this illustration of her (right) which we use in The Astrology Oracle. It shows the potency.
Ceres stayed in Taurus into 2008, for the first three months of the year. In other words, she was in opposition to the charts of everyone born with Uranus, Neptune or Pluto in Scorpio – banks and mortgages.
The really big factor in 2008 was Pluto's entry into Capricorn, however. Immediately opposite the Cancer (property) placements of millions of people in the United States. It takes about 248 years for Pluto to end up in the opposite sign to Cancer, and it happened in an historic homeowners' crisis.
When people want to know about the astrology of 2007-2008, it's really basic. Ceres went retrograde in Taurus, the money sign. She is an ancient symbol of a change in the balance of power. Taurus is right opposite Scorpio, which rules the banks – marriages and mortgages.
Millions of Americans and billions of people worldwide affected by the G.F.C. all had something in common – they had been born with an outer planet: Uranus, Neptune or Pluto in Scorpio. They all went through oppositions from Ceres. At the same time.
If you then pull in all the people with Cancer factors (houses, apartments) and realise that Pluto was also moving into opposition in Capricorn, from 2008 – you have a perfect storm.
The American Chart
There are a few charts for America, but I only use one, set for January 2nd 1776 at 12.00 noon in Cambridge. This is an averaged time for an important day – the first time the formal title 'The United States of America' was used in government paperwork. You might say the U.S. was christened on January 2nd.
She has Venus in Scorpio, Salacia and Psyche in Taurus and the IC in Cancer, using this chart. So just like Britain, she has the three key signs for property and finance represented.
Australia and the Property Market
In the 2000s, house prices in Australia were among the highest in the world. In 2011 they were six times the average income, compared to four times the average income in 1990.
In 2011 Jupiter was in Taurus and Pluto was in Capricorn. This is a precise picture of huge wealth increase (Jupiter in Taurus) for landladies, landlords and property investors. At the same time with Pluto in Capricorn opposite the Cancer factors in so many Australian horoscopes, people renting, or struggling to save the deposit for a first mortgage, felt enormous pressure. What else was happening in 2011? Chinese investment in Australian apartments and houses, land and other buildings. The North Node was in Sagittarius that year, the sign that rules foreigners and foreign countries.
The North Node and Immigration
Economists at Macquarie Bank suggested immigration (overcrowded cities) caused the crisis in affordable homes. Again, in 2011, this points to the North Node in Sagittarius – the sign always linked to foreign emigration.
The Sydney and Melbourne boom, with house prices rising around 100% in both cities, took place after 2009 and throughout this period, Pluto in Capricorn ruled. It's a good example of what can happen when Pluto is in opposition to anything at all in Cancer, the sign ruling home and family. After 2009 it became impossible for young couples in particular to get on the property ladder.
At the same time, Pluto in Capricorn was trine the Taurus factors in millions of charts, and also sextile the Scorpio factors. The two signs we associate with mortgages, interest rates, the tax system, investors and so on. A trine and sextile are flow. So, the astrology for Australians has been a perfect storm.
Our Global Property Future
Here we are in 2021, as I make these forecasts, and we are in the middle of a pandemic which is being mishandled in many countries. That makes life unpredictable, and Uranus (the unexpected) is in Taurus (money) until 2026, as we've seen.
And yet, for all that there are no guarantees and certainties about the global economy for at least another five years – we are going to see this historic period of growth, improvement and problem-solving from 2023 to 2029. It may even happen, in property terms, because of the wild ride, the unpredictable changes, the stop-start revolution to come.
How To Read Your Chart
If you have anything in Cancer in your birth chart, and particularly if you also have Taurus and/or Scorpio factors, you can really gain from chasing solutions, breakthroughs and advantages with the housing market in 2023, 2025, 2029.
The fact that these patterns involving Jupiter in Taurus, Cancer and then Scorpio also trigger the charts for the United States, Great Britain and Australia – shows something big. In fact, no matter where you live, it is very likely that your homeland has patterns in one, two or all three of those signs.
It's All About the Horoscope Factors
It's really all about the horoscope factors you were born with. If you have Saturn in Taurus, Cancer or Scorpio then it's hard work for you. It's a lifelong obstacle course, with money and property. Yet, the aspects from Jupiter will help to give you some answers.
If you are lucky enough to be born with Jupiter in Taurus, Cancer or Scorpio then 2023, 2025 and 2029 are action-packed financially. Decisions wait and there are some good opportunities to use.
It's the same with all the horoscope factors. You really have to look at what it is you have in Cancer, particularly – and then judge from there. If you have Mercury in Cancer you may be a born real-estate negotiator. If you have Mars in Cancer you may be a renovator who buys the worst house in the best street and makes a fortune doing it up.
You can find out more about your natal chart factors by using the guides that come with membership and of course, hitting Search.
Judging Your Horoscope
The professional way of judging a chart is to use the solar chart and natal chart together, to pick dates. Your solar chart is based on your Sun Sign, and your natal chart is your birth horoscope. What you are looking for in both, are future transits in the Second House (money), Fourth House (property) and/or Eighth House (the banks).
In your natal chart this will always be the houses ruled by Taurus, Cancer and Scorpio. In your solar chart, or Sun Sign chart, it looks like this.
Aries – Taurus, Cancer, Scorpio cycles.
Taurus – Gemini, Leo, Sagittarius cycles.
Gemini – Cancer, Virgo, Capricorn cycles.
Cancer – Leo, Libra, Aquarius cycles.
Leo – Virgo, Scorpio, Pisces cycles.
Virgo – Libra, Sagittarius, Aries cycles.
Libra – Scorpio, Capricorn, Taurus cycles.
Scorpio – Sagittarius, Aquarius, Gemini cycles.
Sagittarius – Capricorn, Pisces, Cancer cycles.
Capricorn – Aquarius, Aries, Leo cycles.
Aquarius – Pisces, Taurus, Virgo cycles.
Pisces – Aries, Gemini, Libra cycles.
Is Your Sign Strongly Affected?
If we're talking about natal chart cycles in Taurus, Cancer, Scorpio then it goes without saying that if your solar chart features these sign cycles too, you will be strongly affected by what is to come.
This pulls in – Aries, Gemini, Leo, Libra, Sagittarius and Aquarius. The fire and air signs. You will experience transits which trigger both your charts at the same time, in the property and money sectors.
Aries, Gemini, Leo, Libra, Sagittarius, Aquarius
If you have a business partner, family or household member born under any of those signs (above) then of course that intensifies the message. What happens to resolve issues or take you higher with property in 2023-2029 will transform your life.
Neither I nor any other astrologer can tell you what to do about your money or property. Yet, we can steer you in the right direction to make your own choices, if you find that astrology works for you. You can certainly see for yourself how accurate astrology is, in terms of America, Britain and Australia.
Adding a Tarot card once you have narrowed down the dates that both your charts are triggered, can give you even more detail in a reading that you control – for yourself.