Psychic Readings for Yourself
If you're a Premium Member, then you can use The Garden Oracle, the Smith-Waite Tarot and The Astrology Oracle together, and be your own psychic. In this feature, I'll show you a number of spreads, so you can give yourself powerful and accurate readings. These are the methods I use for myself – so they are tried, tested and trusted. I am often asked if I give personal psychic astrology readings. I only do this for charity auctions and the last two readings went for well over $2000.
An accurate psychic reading is priceless, though, and the good news is – you can do this for yourself. You may eventually become so skilled at using the cards and books on this website, you can also read for others.
Find all the cards here.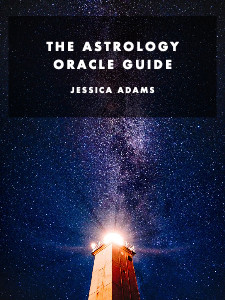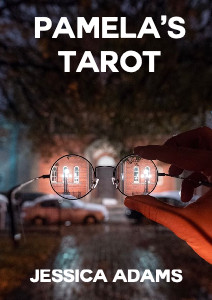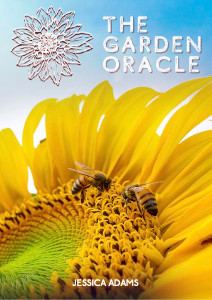 Psychic Oracle Cards, Tarot and Guidebooks
The accompanying guides, Pamela's Tarot, The Astrology Oracle Guide and The Garden Oracle are in your membership library (My Flipbooks). You can take your time with these cards and guidebooks, and they are tree-free. In this feature, you can discover a range of different spreads which will help you answer your biggest questions. I'll also share professional tips.
Tuning Into Your Current Soundtrack
First of all, tune in. This is like tuning in a radio to find the right station without static, or dropping the needle onto the right groove on a record. You will need an hour to yourself and a notebook to write in. Use a mirror to address yourself. Even a hand mirror will do. Be clear and state your intention: "Please help me, to help myself" is a good one. Make up your own promise to yourself. "This reading is for my highest good, and the highest good of all" is another intention that many professional Tarot readers use. First Step – What Is On Your Mind?

Ask 'What's on my mind?' and use The Astrology Oracle (two cards), the Smith-Waite Tarot (one card) and the one-card option from The Garden Oracle. You will find all the cards in the Divination section.
Example Reading:
What was on the mind of a reader who had just hired a landscape gardener and builder to remodel the property to include a new podcast recording studio, following significant storm damage? By using the cards, it's possible to acquire an accurate visual message about life, today. Once the present is showing up in the cards, the future can then be predicted with a personalised psychic reading.

The Smith-Waite Tarot: The Empress
"Lying back and enjoying a rich harvest, shown by a lush garden, a luxuriously comfortable house or apartment, or money rolling in. There are some cautionary notes about not letting things spoil or be wasted. For all that The Empress is loving her space and her place in the world, gardening is required."
The Garden Oracle: The Choice to Rebuild
"When a way of life is over, you always have the choice to rebuild. It's really a matter of weighing up the advantages and disadvantages. On the plus side, rebuilding can help you create something new from the remains of what you had before – but this time (hopefully) – in a way which prevents any more problems."
The Astrology Oracle: Cupid and the Third House
"The Third House is about getting your message across. Being heard and read. It usually describes computers and telephones, fax machines and the spoken word across all mediums. On the most fundamental level it is about connecting. As you might expect this Astrology Oracle card is about desire. Cupid was the son of Venus and he could inflame longing and passion with just one arrow."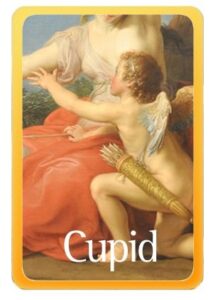 Choose the Spread to Suit You
Once you are tuned in to your current state of mind, as accurately shown in the cards (allow yourself two attempts if you need it) proceed. Choose a spread to suit you. This is how professionals give a psychic reading: they select the right spread.
Creating Harmony
This is a good spread if you feel a lack of harmony or order in your life; if you feel disorganised or out of sorts. It's about 'now' – the current month.Your aim is to sort things out to get life on an even keel. Using the Smith-Waite Tarot created by Pamela Colman Smith and Arthur Waite, choose a card to show where you are falling behind. Which area of life are you failing to put enough time, focus and energy into?
Next, go to The Garden Oracle. Choose one card here, to reveal where you are overdoing it. This is a message about a situation, person or place, taking up too much of your time.
Finally, use The Astrology Oracle. Choose two cards to show you the reward. This is what you can expect if you follow the advice of the Tarot and The Garden Oracle to pursue harmony.
The Problem Solving Spread

Use The Astrology Oracle to show you what you want. Use The Garden Oracle (one card reading) to reveal what (or who) is getting in the way. Finally, use the Smith-Waite Tarot to show you the solution. This is a quick, useful psychic reading.
Love and Sex
This is a really useful reading for a relationship or marriage and it covers the next six months. Use The Garden Oracle (single card) to show you what you gain most from the partnership. Then use The Astrology Oracle to reveal what he/she gains most from your duet. Finally, use the Smith-Waite Tarot to reveal where the next six months takes you. (If you don't want to go there, use The Problem-Solving Spread, above).

Validation and Confirmation
This is a simple three-way spread, to validate and confirm an answer you need. Your question might be basic: "What can I expect if I book this cosmetic surgeon?" or "What will be the outcome of taking this new job?" The trick with the Validation and Confirmation reading, is to set a time limit. Within what time-frame is your psychic reading? Think of this as a second and third opinion from the Tarot and Oracles, rather like having three medical opinions.
Choose the one-card reading from The Garden Oracle, or if you want more detail, the three-card reading, which will show you the past, present and future of your question. Then, choose a reading from the Smith-Waite Tarot and The Astrology Oracle for confirmation. The same message told three times is a strong indicator.
The Film of Your Life
This is a powerful psychic reading for a difficult memory. An episode in your life you would rather forget, but it still affects you. The way we remember the past affects the future, but interestingly, our 'take' or Director's Cut on the past can be unhelpful.This is your opportunity to allow the film of your life to rewind so you can see three new camera angles which will help you.
Use the Smith-Waite Tarot, The Garden Oracle single-card reading and The Astrology Oracle to show you an alternative version. A fresh take. Your intention should be to help yourself progress in life, be happier and more successful, by seeing the past differently. This is a deeply healing reading. As your memory of the past is ingrained, it may take some detective work to get to the truth, but this new angle on what happened can change your life, for the better.