Jack Dorsey, Elon Musk, Twitter and Astrology
When the world's richest man offers $44 billion to buy Twitter, the world's most powerful website, astrologers gather. When The New York Post sends a Twitter message saying Jack Dorsey endorses Elon Musk, everyone looks at the horoscope for Musk.

Per Aspera Ad Astra
The sale was met with tweets from Elon Musk, writing "Per aspera ad astra!" ("Our aspirations take us to the stars") and Jack Dorsey commenting, "I'm so happy Twitter will continue to serve the public conversation. Around the world, and into the stars!" Musk's Space X is dedicated to rockets and spacecraft, of course.
And yet…the more you look at the astrology charts for Twitter, Jack Dorsey, Elon Musk and Bitcoin – the more you wonder if this isn't some inside joke about the stars – in those particular horoscopes.
Here's the thing. The astrological charts for Elon Musk, his Twitter takeover, Bitcoin and Jack Dorsey chime in highly unusual ways. So this is either astrology working, or there is something else going on. How do we test? Prediction. I'll post some predictions based on these charts here, and look at the future of Twitter and Bitcoin.
The Elon Musk Horoscope
The birth chart data for Elon Musk is rated X (Data with no birth time) but we know it is an accurate horoscope, because it was possible to predict a Bitcoin drama with it – one year before it happened – and give a date. It's worth showing you the original astrology forecasts about Bitcoin below. The Elon Musk astrology chart showed historic patterns on January 1st to 12th 2022 and I asked, "Are you going to make your fortune with Bitcoin or regret the day you ever heard about it? It depends entirely on your personal birth chart." Within the time frame, Bitcoin sank…
The February 9th 2021 Prediction
On February 9th 2021, on this website, you read this, about Bitcoin: "Dates to watch next on this bumpy ride? Specifically, January 1st to 12th in 2022." I added, "The Elon Musk astrology chart fits the pattern for Bitcoin."
The 8th January 2022 Bitcoin Crash
The longest losing streak since 2018 took place right on the dates astrology predicted. This is useful, as we now know that the Elon Musk chart and also the Bitcoin chart are validated. You can read the whole original prediction here, which goes into some detail about the Elon Musk and Bitcoin horoscopes, although it is Premium Member access only.
Per Aspera Ad Astra
This beautiful illustration of the famous Latin motto (above) is actually from Twitter itself. Above, a man is acclaiming a New Moon. Often, it is the lunar cycles which pull in the timing for predictions about Bitcoin. Yet, using basic astrology, it is also possible to predict (to the day) when both Bitcoin and Elon Musk will make headlines. A year before it happens.
On January 9th 2022, in that window of January 1st-12th, Coindesk reported that Bitcoin was falling towards $40,000.
Elon Musk in January 2022
Elon Musk quietly began buying Twitter shares on January 31st. The same month astrology predicted a Bitcoin drama. So again, we have to wonder – is he using horoscope software – or being advised by an astrologer? Or is this all just a stunning coincidence? Per aspera ad astra indeed. Twitter Astrology – Jack's First Tweet
Jack Dorsey's first tweet sold as an NFT for $2.9 million. It also marks the birth of Twitter. Jack Dorsey, published the immortal words, "just setting up my twttr" in Los Angeles, at 12.50pm on March 21st 2006, PST (Pacific Standard Time). So that's the birth chart. Most financial astrologers use a completely different system, for stocks and shares, but in the general horoscope world, we go by the first moment something comes to life. Just like a baby. And Jack Dorsey was the father, or godfather, of a website with a phenomenal astrology chart.
The Twitter Chart
You would expect to see a Gemini, Aquarius and Sagittarius accent in the Twitter chart. It's about messages (Gemini) and people power (Aquarius) on a global scale (Sagittarius). The most striking aspect is an exact conjunction from Chiron at 8 Aquarius to Ceres at 8 Aquarius. This is about the community, diversity and equality on Twitter. It also lets us know that Twitter is a major part of the new world, up ahead. So – not just about otters and cats sleeping together.
The Jack Dorsey-Elon Musk story is woven into that. Jack Dorsey was born with Uranus at 8 Scorpio. A perfect square. Musk was born with the Moon at 8 Virgo. A perfect quincunx. From this we can make predictions.

The Future of Twitter in 2029
The astrology tells us Twitter will be transformed when Pluto goes to 8 Aquarius, for the first time in over 240 years, starting in January and February 2029. Seven years into the future as you read this. The year 2029 will completely change Twitter. The technology. The purpose. The power (above all the shared power). These are the key Twitter astrology chart patterns to watch.
Perhaps your own chart chimes with these Sagittarius, Aquarius and Gemini patterns. In which case, maybe Twitter is already a substantial part of your life or work. I'll run the full data for Twitter at the end of the feature, using the Family and Friends astrology software on this website.
The Twitter Astrology Patterns
Moon 19 Sagittarius
Mars 16 Sagittarius
Pluto 26 Sagittarius
Venus 14 Aquarius
Neptune 18 Aquarius
Chiron 8 Aquarius
Ceres 8 Aquarius
Aesculapia 21 Aquarius
Juno 27 Gemini
Fortuna 5 Gemini
Minerva 10 Gemini
Apollo 22 Gemini
Psyche 18 Gemini The Musk and Dorsey Natal Charts
The most interesting thing about the combined astrology charts for Jack Dorsey and Elon Musk (left, featured on Twitter @Newsmax) is the opposition from Neptune at 0 Sagittarius in Musk's horoscope to Saturn at 1 Gemini in Dorsey's horoscope.
This ties in with the Bitcoin hotspot at 1 degree. From this we can also make another prediction. March 24th, 2023 is the start of a powerful new phase in the Dorsey-Musk friendship. Pluto moves to 0 Aquarius that day and will eventually move to 1 Aquarius in February 2024.
February 2024, Musk and Dorsey
The bigger picture in this Pluto in Aquarius transit, not seen in over 240 years, is that people power begins. This is about diversity, equality and community with financial and political control, too. What happens from January 22nd 2024 until April 11th that year will dramatically change the Dorsey-Musk friendship and it will play its part, according to the horoscopes. If they both still have an interest in Twitter (or another website) they will turn their attention to language translation. Also, to the empowerment of people around the world.
The Sagittarius-Gemini signatures in both mens' horoscopes and in the original Twitter horoscope, show that. And this is an internet accessible to everybody, in every country. Very new.
Twitter Translated in 2024
The empowerment of countries which lack access to the web and to global communication is coming, along with this new kind of translation. It will be very exciting. Uranus in Gemini is exhilarating; as the famous Robert Hughes art series had it, The Shock of the New. All the obstacles to understanding and being understood, between nationalities, will disappear at the stroke of a key.
Gemini rules translation. Yet, it also rules the local scene; the neighbourhood, village, town or city. What emerges two years into the future as I publish this may be – a split Twitter: half local, half global. It may be that you pay for your global Twitter) and receive the local version free. All of this is suggested by the astrology of 2024.
Tension Between Musk and Dorsey
The tension between the two men will be obvious in 2024 as the opposition is triggered. Dorsey is global. Musk is local. Dorsey is academia. Musk is the media. Dorsey is world travel. Musk is Tesla. That's the weather these two titans travel under. What they do with it, of course, is up to them. That we cannot predict!
Jack Dorsey in 2024? Well, he was born with Jupiter in Taurus, a classic symbol of the philanthropist and generous charity donor, just one degree away from a perfect quincunx with the Moon at 24 Libra, the sign of partnership.
It also makes him very lucky with money. Dorsey will make or save a fortune, which he may give away in his greatest donation yet, as shown by his Jupiter Return at 25 Taurus (triggering the Moon) in May 2024.
That's two years away as I publish this. This may reboot the Musk partnership or he may find another duet. A Libra Moon is all about 'the two of us' so of course this may be romantic and/or strictly business. But it's about two people. Two people and his fortune.
Jack Dorsey and the 2024 Revolution
Uranus, the revolution, also takes place in Taurus (money) for Jack Dorsey in May 2024 as it slowly moves closer to that 25 Taurus spot in his chart. The Dorsey business or financial announcement could come in May 2024 and the shock, in June, straight after that. What kind of shock? Well, you know, the KLF burned a million quid once!
This Dorsey drama is going to be about the internet, though, plain and simple.
May and June 2024 suggest a massive gain for Jack Dorsey but also a liberating, exhilarating revolution for him – and the internet as a whole, gains. Jupiter goes into Gemini on May 26th, 2024.
And, he really means it. On 8th April 2020, Dorsey moved $1 billion (or 28% of his wealth) to fund COVID-19 relief. So, he means it. Whatever he does with his brilliance and his money or cryptocurrency in May and June 2024 is (according to astrology) a great leap forward for the worldwide web too. This is the chart of a world citizen.
The Elon Musk Chart
Musk has his own Jupiter at 27 Scorpio, a little too wide for a perfect line-up with Dorsey's Jupiter: yet it is exactly in conjunction with Dorsey's Sun at 27 Scorpio. That is extraordinary. It means Jack shines and Elon gains. And Elon gains and Jack shines. There is quite an historic financial story, for both men, beginning in May 2024. It will peak for them as Uranus (radical change, shock, revolution) lands at 27 Taurus, right opposite 27 Scorpio – and that is August 8th-September 26th, 2024. This is the next stage for cryptocurrency. The world will turn upside down, thanks to either Jack Dorsey and/or Elon Musk, in August and September 2024.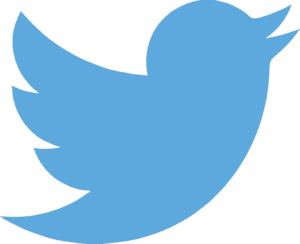 Twitter in 2022 and 2023

If you're on Twitter like me, your main concern will be what happens to it in Musk's hands (will he let Donald Trump back on?) and hope for a better website. Twitter has become part of our lives. Well, unfortunately, we have to expect chaos on Twitter in May and June 2022. Elon Musk bought Twitter on Mercury Retrograde. Bizarrely, right on the minute but just hours out. He may yet pull out of the deal.
Elon Musk bought Twitter at 43 minutes past the hour – of whatever time zone you were reading Twitter on. For me in Hobart, Australia it was 5.43am on April 26th 2022. That was when he sent a tweet saying "Yesss!!!" with two rockets, two hearts and two stars. At first glance that seems so random. Until you look at the astrology.
Mercury Retrograde Timing
Horoscapps @horoscapps confirmed to me, 6.42am GMT on April 26th 2022, as the exact moment Mercury went to 26 Taurus, ahead of its long backward slide through Taurus and Gemini.
What makes this announcement even stranger is that Mercury at 26 Taurus turned, in synch with Elon Musk's astrological chart. Musk was born with Pluto at 27 Virgo and Jupiter at 27 Scorpio and Ceres at 26 Gemini. He is either using astrology, or – it's just typical astrology. Yet, from this, we can see the mess to come in May and June for Twitter users. This is how Mercury rolls (with thanks to @horoscapps).
Mercury in Taurus 6.42am GMT
April 26th
Mercury in Gemini 11.47am GMT
May 10th
Mercury in Taurus 8.00am GMT
June 3rd – he will repeat his 26 Taurus original position from April 26th.
Mercury in Gemini at 10.34pm GMT
June 18th- he will repeat his 4 Gemini original position from May 10th.
Musk and Astrology – Tracking Dates
If Musk is deliberately using the Mercury Retrograde cycle to manipulate Bitcoin, Twitter and/or Tesla it should be evident, if he makes his moves at these times and dates (above). Track the calendar and clock for clues.
Trump and Twitter Chaos
If there is a Baldrick-style cunning plan by Musk, to wheel Donald Trump back onto Twitter, you would expect it to happen near these dates. And you would also expect Trump to depart as quickly as he had arrived. That would be typical of Mercury Retrograde. Naturally the stock/share price of Twitter would wander accordingly. This very muddled Mercury in Gemini is in a conjunction with the Sun on May 21st at 7.17pm GMT. That might be the day we see Trump back. And yet we would see the back of him, yet again.
Backtracking on Twitter in May and June 2022
Backtracking! Mercury Retrograde goes back into Taurus 1.15am GMT, May 23rd
Standstills! Mercury Stationary Direct in Taurus at 8.00am GMT, June 3rd
More backtracking! Mercury re-enters Gemini 3.26pm GMT, June 13th.
Finally! Mercury remains in Gemini until 6.25am GMT on July 5th.
Even if we don't see a Trump Cunning Plan, these times and dates above will show significant chaos on Twitter. Musk may even withdraw or be shown the door. There may be technical changes or possibly, hacking, on these dates.
Elon Musk and Pluto
Oh look, maybe this cartoon on Musk's Twitter feed is just random again, but 2008 is the year Pluto entered Capricorn and astrologers predicted the historic arrival of power at the top of the system. Musk's diagram of American Liberals and Conservatives also pulls in 2012. What's so special about 2012? The famous Pluto-Uranus square. He's either throwing darts into a horoscope dartboard and getting random hits, or he's at astrology conferences wearing dark sunglasses.
The Tesla and Musk Charts
Tesla was 'born' on 21st December 2020 at 9.30am in Manhattan. This was when Tesla joined Wall Street. It's a perfect chart for an electric car. You would expect to see Gemini here, which rules short journeys (as well as the internet) and here it is. The chart shows the North Node at 19 Gemini and South Node at 19 Sagittarius. Elon Musk was born with Venus at 19 Gemini. Again, is he using astrology, or is astrology just working as we expect it to? This is a perfect match. The Tesla chart also ties in with the Bitcoin chart. Mercury at 1 Capricorn, together with the the lunar nodes at 19 Gemini/Sagittarius fits the pattern.
Elon Musk, Twitter and Tesla
Elon Musk has Saturn at 1 Gemini and Venus at 19 Gemini, with Ceres at 26 Gemini. Gemini rules commuting (Tesla) and communication (Twitter). He was born to replace petrol/gas with electricity and to bring the planet together online to unite and fight Climate Emergency. That's what his chart says. What he says is usually quite different. Half his Twitter account is composed of jokes. But we can trust the astrology here. Musk's chart also shows what makes him the world's richest man. Jupiter at 27 Scorpio is quincunx Ceres at 26 Gemini. That is a perfect piece of astrological poetry describing great wealth and also the electric car, and the internet. He's ahead of his time. It will not be until May and June in the year 2032 (ten years from now) that the world truly gets Tesla.
X Holdings – Musk's Super Company
Elon Musk's mega-corporation X Holdings was born on 20th April 2022 at 12.00pm (a nominal time) in Delaware City. Thanks to former Wall Street astrologer Kate Silas for the data here.
The North Node at 22 Taurus, South Node at 22 Scorpio and Mercury at 18 Taurus show a classic finance signature. There's that Bitcoin hotspot again. Whatever falls on 18 degrees or 17, 19 (close enough) is a hotspot.
The astrology with Tesla is also remarkable. Tesla was born with Pluto at 23 Capricorn and Mars at 23 Aries, very close to 22 degrees. So Tesla is always tied into the x-tremes of X Holdings. If Musk is randomly choosing start times for his business interests, he's doing a great job.
Watching Twitter Retrograde
Watching Twitter Retrograde in April-June 2022 means we are all watching the planet of information, communication and transportation go backwards and forwards for weeks. Mercury is Twitter. And Mercury is out of sorts by June. From 26 Taurus to 4 Gemini, Mercury spins his wheels. This goes very close to Jack Dorsey's Jupiter at 25 Taurus and it crosses Musk's difficult Saturn at 1 Gemini.
Elon Musk on 20th May
Because Gemini rules Twitter and Tesla together, you would expect drama for both, and Elon Musk, when Mercury goes over his difficult Saturn placement at Gemini. Depending on your time zone (Auckland or Los Angeles) this began on Saturday April 30th, continued on Sunday May 1st, 2022 – and resumes:
Friday 20th May
Saturday 21st May
Wednesday 15th June
Thursday 16th June
This is also on the 1 degree Bitcoin hotspot so you would predict drama for that cryptocurrency on those days.
This affects us all. But from this muddle, will eventually come New Twitter, years into the future.
The New Web 1st September 2025
Watch New Twitter. It's actually the New Web. This unfolds on 1st September 2025 with Pluto at 1 Aquarius, Neptune at 1 Aries and Uranus at 1 Gemini. Forget about huge corporations like Mark Zuckerberg's Facebook owning the web and to some extent owning you. This is a clear signal of a different future. For the people, by the people. We have not had this cycle in our lifetimes. It's historic.
Bitcoin, Musk and 2025
This 2025 pattern picks up Saturn at 1 Gemini in Elon Musk's chart. So it's very much about him. And as the world's richest man in 2022, this is about all of us too. And our web. And our commuting. And, thanks to either a genuine quirk of fate or the secret use of astrology by Musk, it's about Bitcoin too.
Data
For the best data library on the web with Rodden Ratings please visit astro.com.
Jack Dorsey
19th November 1976 1.43am
St. Louis, Missouri
Rodden Rating A
Elon Musk
28th June 1971 – no birth time.
(Chart here guessed for 9.00am).
Pretoria, South Africa
Rodden Rating X
Bitcoin (Wikipedia)
April 5th 1975.
No time or place.
Tokyo 12 Noon
Rodden Rating X
Thanks to Kate Silas (Profit With the Planets) for the Jack Dorsey and Elon Musk combined chart.
The Twitter Horoscope – The Aquarius, Gemini and Sagittarius Phenomenon