Kate Bush and Her Leo Lionheart
It's well-known that Kate Bush is a Sun Leo, but in fact she has a stellium in the sign of the lion. It's also well-known that she was born on 30th July, Emily Bronte's birthday. This famous lion costume photo shoot by Gered Mankowitz has been widely circulated on Twitter @KateBushArchive for old and new fans.
Emily Bronte's Sun Twin
Because Bronte and Bush were both born on the same day, they both have the Sun at 6 Leo. Wuthering Heights will very likely be the next reissued hit for Bush (and by default, Bronte) after Running Up That Hill as we found Jupiter at 6 Aries between June 17th and 25th 2022, no doubt when record companies were looking for another Number One. It's a perfect trine.
Wuthering Heights – the Next Reborn Hit?
Jupiter goes back to 6 Aries between August 31st and September 8th 2022, so the stars are aligned for Wuthering Heights, to hit the heights again, should Emily Bronte and Kate Bush wish it.
Aspects in the Kate Bush Horoscope
The aspects in the Kate Bush horoscope include cautious, careful Hygiea at 11 Gemini in the Third House of poetry, songwriting and singing, in a perfect quincunx to hedonistic, sensual, greedy Bacchus at 11 Scorpio in the Eighth House of sex, death and money.
Hygiea, Bacchus, Salacia and Psyche
They both tie into other-worldly Salacia at 11 Capricorn in the Tenth House of ambition, success and achievement. Psyche at 10 Scorpio is very close, just a degree away. Psyche describes who and what lives forever; in the Eighth House of sex, death and money this is really about the Bush songbook, with all its focus on the same – in a rare, intricate chart pattern.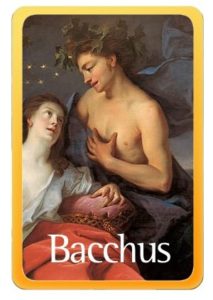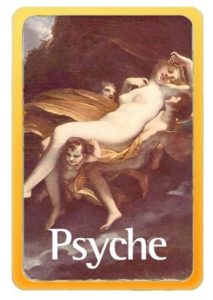 Asteroid Kate Bush
The asteroids above are part of the original astrological family tree given to us by the Romans, which included Venus and her son and daughter-in-law, as well as her husband. There is also an asteroid Kate Bush, though. This minor planet was given her name in 1998. It's recorded at the Minor Planet Centre.
The Kate Bush Natal Chart in Detail
There is no birth time for Kate Bush, so it is important to ignore the angles (Ascendant, Descendant, Midheaven, Immum Coeli) and also to skip the Moon. We can still use a 12 noon average time, though, and retain the rest of the chart, accurately.
Heirs to the Kate Bush Throne
The most striking feature is the Leo stellium, in the Fifth House of courtship, the royal bedchamber, the heirs to the throne and pretenders to the throne. Kate's son Albert (Bertie) is her heir and has a suitably regal Leo name, Prince Albert being Queen Victoria's consort. This chart is from the Family and Friends' chart shop on my website and fans are welcome to see how the astrology tells the story of the world's most acclaimed solo musician, singer and performer.
This private person has publicly taken an interest in astronomy, not astrology, in one composition. There has never been any overt reference to the zodiac, planets or horoscope houses. Yet, it permeates through all the albums.
Diana in Pisces and Pluto in Virgo
Something I find very interesting about the chart as a whole is Diana at 0 Pisces just one degree away from an opposition with Pluto at 1 Virgo. Diana, as you will know if you are a regular reader, is a symbol of freedom, feminism, autonomy and defiant independence. She was Jupiter's daughter, born from her father's brain and refused to marry or have children.
Here we have a cosmic clash, internalised in the Kate Bush natal chart. Pluto is a symbol of power, control, obsession, potency, domination and 'the inner Plutocrat.' In Virgo, the sign of work and health, he is permanently at odds with Diana, a fearsome goddess in her own right. You can see the Pisces-Virgo battle played out, repeatedly, in Bush's life, times and stunning music.
This will peak in importance as transiting Pluto goes to 0, 1 Aquarius for the first time in 248 years, in March-June 2023. You can download the PDF astrological chart for Kate Bush, using the standard 12.00 noon birth time for untimed birth details, here. It's a very good time to be a Kate Bush fan. Did you know that Pamela Colman Smith and Arthur E. Waite's Tarot, and more particularly The Golden Dawn, also receives a nodding reference in her work?