Watching the Capricorn Full Moon in July
The Capricorn Full Moon in July appears on Wednesday, July 13th, 2022, at 21 Capricorn, opposite the Sun at 21 Cancer. It echoes Ceres at 21 Cancer back on Monday the 4th and Tuesday the 5th of July, so this is a developing story about homes, mortgages, property, real-estate, motherhood, families and households. This Supermoon in July is meant to be seen.
A really obvious example of that is the escalating abortion issue in America. Another example is a British leadership contest when hardship for families, renters and those paying back a mortgage is a major concern.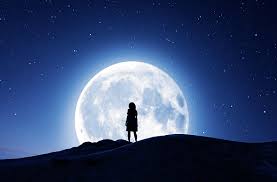 How Does This Full Moon Look?
How does this Full Moon look for you? If you are a Premium Member, you'll have your chart on the screen now. Scan it quickly to see if you have anything at 21 Capricorn or 21 Cancer. You can allow a one-degree orb in modern astrology, so perhaps at 20 or 22 Capricorn and/or Cancer.
In a moment, I'll also look at the Full Moon by your Sun Sign.
Factors at 20, 21, 22 Capricorn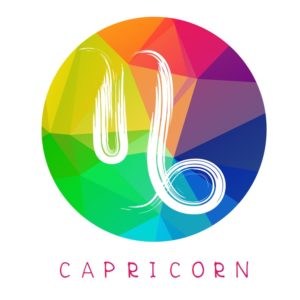 Okay, so you have a lifetime 'ongoing episode' written about your career, unpaid work or academic career. The kind of episode (drama or sitcom) depends on how you keep rewriting it. I'd say you had a soap opera on your hands when Pluto went to 21 Capricorn and you were hired, fired, retired or resigned – or had to deal with big changes in personnel. That was 2018 and/or the year 2019.
You had a Pluto conjunction to natal Capricorn factors then, and that resulted in a reshuffle, demotion, merger or promotion within your work place, university or wider field. You may have had an employer who tried to take over your project or dominate your role. You may have walked as a result of that, in 2018 or 2019. There are a few variations on this theme. For whatever reason, this Full Moon on July 13th, 2021, is that moment, coming around again, for reappraisal.
The July 2022 Supermoon and You
Well, this Full Moon brings back some of the repercussions of that. Should you act dramatically on a Full Moon? Never. Avoid going on a fork in the road, that day – Wednesday 13th July 2022. Allow the day before and after too. Pull out and mull over your options, try not to set out firmly on a new professional, academic or voluntary/unpaid work path. This is a Supermoon and that word was coined by the astrologer Richard Nolle.
Why? On a Full Moon, the Sun is in opposition to the Moon. You may be at odds with yourself or find yourself up against someone or something else. Making choices at such a fractured time is unwise as the choices will last, possibly for years, and always be the result of what you, he, she or they could not reconcile. Wait, if you can.
Factors at 20, 21, 22 Cancer

Okay, so you have already had the tough compromise about/for the family, the household, your house, town, country, apartment or real-estate investment. That came with the Ceres conjunction to your natal Cancer factors on July 4th and 5th, 2022. Maybe your mother didn't reply to your messages. Perhaps a godson is being taken on a path you disagree with.
Maybe your entire country was affected, so politics was personal. Cancer also rules broader questions, like hiring a gardener, or a painter and decorator, or a builder.
The Crossroads to Come
Now, comes a Full Moon opposite your Cancer factors in the Fourth House. That's a huge pull, rather like one of a pair of magnets drawing on each other in some mysterious way. You may be facing contradictions within (you are homesick for your homeland but can't go back because of the pandemic) or facing contradictions around you (your brother and father want something different, for the family homestead, than you do).
This is a crossroads, as every Full Moon is. It's hard work. A real stretch. You may prefer to make your choices later, as decisions made on a Full Moon really do put you on one path or another, but you will also always feel the 'crossways' or cross-currents of two situations, two sides or two people which could never be reconciled. There are easier times to choose!
As ITV News reports on Twitter (the best British news account in the opinions of many) this is also a Supermoon. It will appear bigger and brighter to you in the United Kingdom on the night of Wednesday, July 13th, 2022. It's a big full stop! So stop.
Cancer or Capricorn Factors at 20, 21, 22 Degrees?
Okay, in all cases you are experiencing the True North Node at 20, 21, 22 Taurus and the True South Node at 20, 21, 22 Scorpio. This also aspects whatever you have at 20, 21, 22 degrees in Capricorn in the Tenth House of career, unpaid work or academia – or the Fourth House of family, property, town and country. So it's a complex Supermoon.
Karma from September and October 2003
This means that karma from September and October 2003 is being repaid. Why? Back then, we also found the North Node going across 20, 21, 22 Taurus and the South Node going across 20, 21, 22 Scorpio.
You owe, or are owed, from that time. So this may be about salary if you have Capricorn factors, or about rent/mortgage/ property transactions if you have Cancer factors. You are owed, or you owe, karmically. Not financially. But because the nodes were/are in the finance signs of Taurus and Scorpio, it is going to pan out in your account. Your Sun Sign and the Full Moon
Don't judge or act dramatically on this Full Moon. Like all Full Moons it is a full stop. Time to pause. Time to take a deep breath and think about 'feeling all the feelings' (the Moon rules instincts and strong emotions) rather than making up your mind or leaping into a decision.
Wait for the Moon to start losing her fullness as she moves into the zodiac sign of Aquarius, next. If you need to know the exact time and date of that, you can always check my website and the Planetary Positions.
Where are the massive choices you are best advised to make your mind up about, later on? Where is the split or fork in the road? This area of life (below) has been an ongoing source of transformation ever since Pluto made the ingress in Capricorn on January 27th, 2008. Years ago, now, but you'd be the first to agree that the area of life I am talking about, below, ruled by Capricorn in your solar chart, has been where you have had to work very hard on your willpower to take back control.

The First Six Signs and the Full Moon
Aries – Professional life and career. Social status, rank and position. High Society, Unpaid work. Academia. Ambition, position and mission. The up escalator. The ladder of promotion. Demotion or departure.
Taurus – Foreigners and foreign countries. The worldwide web and differences in cultural and literal language. Multiculturalism and globalisation. Publishing online and traditionally. Academia and education, both formal and informal.
Gemini – Other people's money or debts. Large amounts of money. Funding. Lending or donating money, or cash in kind. Houses and apartments. Wills and legacies. Valuables. Vaults and safes. Fundraising. Marriage and mortgage. Settlements.
Cancer – Professional partners in a career duet. Marriage, engagement, divorce and separation. Platonic partnerships, like two people sharing a house for many years. Duels – feuds, battles or falling-out with people. One on one, or one against one.
Leo – Health and wellbeing. Medical and alternative healing. The Mind, Body and Spirit collusion. Housework. Paid work and unpaid work. The daily routine. Lifestyle. The small details of the 24 hours in every day, from sleeping to waking.
Virgo – Courtship, so the dating game and sexual ritual. Heirs to the throne – sons, daughters, grandchildren. Pretenders to the throne – nieces, nephews, godchildren. Playing leader to a younger kingdom: mentoring or guiding with youthful pursuits.
The Last Six Signs and the Full Moon
Libra – Your house or apartment. Your garden or land. The family circle. The ancestors. Your household. Your home town and homeland. Your history, heritage and culture. Where you come from and where you belong. Real-estate investments.
Scorpio – The internet. Emails and the worldwide web. Zoom and Tik-Tok. Facebook and Twitter. The media, especially when owned in a monopoly – for example, Rupert Murdoch. Your voice across all mediums and media. Writing. Podcasting.
Sagittarius – Money. Your rent or mortgage. Your salary or income. Credit cards. Debts. Loans. A family inheritance or legacy. A divorce settlement. Shares and stocks. Charity. Philanthropy. Your values. What you will not sell out for.
Capricorn – Your image. Your reputation. Your physical appearance. How you are viewed on Google or Twitter, if at all. Your portrait or photograph. Your title. Your name and any name changes. How you approach being upfront; front-and-centre.
Aquarius – Religion. Your deal with your God. Psychics. Tarot. Mediumship. Dreams. Therapy. Hypnosis. Self-Help. Counselling. Confession. Buddhism and other kinds of Spirituality.
Pisces – Friends. Your social life. Twitter. Your social circle. Groups of all kinds, including political parties, rock bands, book clubs, football teams and secret societies, like Freemasons. People power when harnessed in a group.

Why March 24th, 2023 Matters
Put simply, Pluto leaves Capricorn on the 24th of March 2023. So all the Full Moon issues you feel on Wednesday, July 13th, 2022, disappear from that date. Years of figuring out how to take back control; how to use your willpower; how to become empowered – vanish.
The intensity and constant challenge of the Pluto in Capricorn cycle will finish on 24th March. Pluto takes time to go. This is a transition. He returns to Capricorn on June 12th 2023. He won't be finally, completely out of Capricorn (in your lifetime) until November 20th, 2024. From that point on, though, you will never again deal with the complications and intensity of the cycle.
As I said, lie low on this Full Moon. It's not the time for fork-in-the-road decisions about the matters described above. You can validate that by drawing a Tarot card to explain, on this website.
Main page image: Thula Na, Unsplash. Horoscope wheel image: iStock. Full Moon image: Philip Myrtorp, Unsplash.