2023 and 2024 Eclipses in Astrology
Eclipses are best avoided. In this feature I will show you the eclipse dates in astrology for 2023 so you can plan ahead. They are neither good, nor bad, in themselves. Yet, they obscure the truth and cover up the facts.
Eclipses hide what would normally be obvious. You are left in the dark. There is often a distraction or diversion so you are looking the wrong way. It's no surprise to find out that if people want to conceal something/someone, it happens on an eclipse.
In a moment I will show you how they work, using Prince Andrew and Jeffrey Epstein, but also the wedding of Prince Charles and Lady Diana Spencer. You can also find out when eclipses are personal for you. Another reason to avoid them.
Shakespeare and Christopher Columbus
Shakespeare was inspired by eclipses. "These late eclipses in the sun and moon" happened over England in late September and early October 1605, when Shakespeare was involved with King Lear. This Royal Shakespeare Company magazine shows it well.
These eclipses have been used to help date the play to 1605 or 1606.
Christopher Columbus used his astronomical tables for the year 1504 to predict an eclipse and thus secure supplies for his expedition, fooling local people into thinking he had special powers.
The Arawak have probably never forgiven him, but Columbus's trick is a good example of a classic eclipse deception.
You tend to find eclipses loom large in the lives of members of the British royal family, because their lives are so public, and in order to retain privacy, they must cover themselves. This idea of covering yourself to avoid media coverage is close to the movements of the sun and moon, when an eclipse takes place.
Charles, Diana and Eclipses
On July 31st 1981, after their wedding, Prince Charles and Princess Diana flew to Gibraltar to start their honeymoon. A Mediterranean cruise. It was the day of an eclipse which fell on the New Moon at 7 Leo.
On 16th June 1992, 11 years later, Jupiter moved to 7 Virgo and soon after, there was an eclipse at 8 Cancer, just one degree away. Andrew Morton published the truth about Charles, Camilla and Diana in Diana – Her True Story.
This YouTube clip shows what we were supposed to see – the happy couple on honeymoon. The eclipse covered up the truth.
The 2017 Eclipse, Prince Andrew and Jeffrey Epstein
On August 21st 2017, a total solar eclipse plunged us into darkness – we were left in the dark – and the Moon's shadow, overshadowed the truth.
The Sun was blocked, along with our ability to see the truth about Prince Andrew and Jeffrey Epstein. It would not be until August 2021, four years later, that People magazine began running stories on Virginia Giuffre and a lawsuit (below). It can take years for light to dawn. The interview with Prince Andrew on BBC Newsnight took place on November 17th 2019 with these cycles nearby: Jupiter at 28 Sagittarius and Ceres at 28 Sagittarius.
The eclipse on 21st August 2017 had taken place at 28 Leo. Commonly, the patterns line up in the charts.
You usually get a distraction or diversion during an eclipse, no matter if it is deliberate or not. All eyes were on Prince Philip on August 3rd 2017, who announced his retirement. It was front page in the Daily Express which often features my royal predictions. If it's a really big cover-up you tend to get two eclipses, close to each other. The August 21st 2017 eclipse was preceded by a second eclipse on 7th August, so four days after Prince Philip's front-page news.
That other eclipse in August 2017, took place at 15 Aquarius and 15 Leo. Again, the Prince Andrew interview about Jeffrey Epstein on Newsnight took place with Neptune at 15 Pisces and Saturn at 15 Capricorn, nearby.
It's always the degrees that line up, even years later, that point back to the original distraction.
The other clincher, of course, is that the person in question also has horoscope factors at the same degree.
Prince Andrew was born on 19th February 1960 at 3.30pm in London, with Proserpina at 15 Gemini, Salacia at 15 Capricorn and Fortuna at 28 Aries, Ceres at 28 Capricorn – and Jupiter at 28 Sagittarius. This brings me to the very important point that eclipse degrees matter most. Do they chime with your chart? These tables below were created by Zane Stein using AstroGold software. They feature in my latest book, Modern Astrology 2050.
Eclipses in 2023 in Astrology
At a glance, you can see if the New Moon or Full Moon in 2023, 2024 is an eclipse. If it falls at the same degree as anything in your chart, avoid judging or acting that day. If it's the same sign and degree, double that message. The diversion, distraction or blind spot will concern the sign/house in question.
So, for example, if you were born with Mercury at 29 Aries in your First House of image, the New Moon Solar Eclipse on April 20th 2023 would involve you being left in the dark about your photo shoot. They might cover up hidden costs, for example. Why? Because on that day the New Moon eclipse is at 29 Aries.
Eclipses Make History and Your Life History
Eclipses tend to make history. Really big events in a country's past (complicated events which involve a lot of subterfuge) tend to happen when there is a visible eclipse across the nation. On Wednesday 29th June 1927, an eclipse covered Ireland. It covered London too. This total eclipse of the Sun happened in the year that the United Kingdom of Great Britain and Ireland was renamed, to the United Kingdom of Great Britain and Northern Ireland, recognising the independence of the Irish Free State. The Science Museum Group on Twitter is a good source for tracking the history of eclipses (left).
Eclipses on Your Birthday
I am sometimes asked if an eclipse on your birthday is bad or good. There is no 'bad' nor 'good' about eclipses, they just cover you up. They hide you away.
They usually put someone or something else in the spotlight, while you are eclipsed. Yet, the truth is, you are the star of the show. Camilla Parker-Bowles, as she was then, was born on 17th July 1947.
When Charles married Diana, the eclipse of July 17th 1981 fell on her birthday. The wedding took place on July 29th, a few days after she turned 34 years old.
Eclipses Until the Year 2050
If you like planning ahead, then my ebook Modern Astrology 2050 has all the eclipses until that year, listed with their degree, sign and the nature of the eclipse (solar or lunar). It's easy to refer to this on your iPad if you're on the move.
A solar eclipse is a New Moon. It's a new beginning, but in the dark. A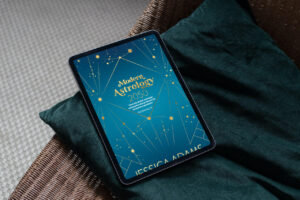 lunar eclipse is a Full Moon. It's about things coming full circle, but you can't see.
Practical Reasons for Eclipse Issues
There are practical reasons for eclipse issues too. These events cause massive travel and traffic problems, don't they?
A New Moon or solar eclipse, literally leaves us in the dark. Centuries ago, dark deeds were done at such times. Conversely, the bright light of the Full Moon on a lunar eclipse, has historically been used for battles. D-Day took place on a Full Moon, sometimes called the Bomber's Moon. The old ideas about lunacy and lunatics reveal the world lunar. But why?
Skipping Eclipses – Simple Rules
People who have mental health issues related to sleep disturbance may find they are triggered by a Full Moon coming through the window. A Full Moon can shine brightly for successive nights, disrupting people who react to insomnia.
None of this is astrological, but it is logical. Yet, the astrology can't be denied, either. For a simple life, skip the eclipse for new paths and forks in the road. Allow the day before and after, for all time zones and global schedules. Think of it as driving without headlights, on a street with no lighting either.
Main image: Science Museum Group, Twitter.