Jupiter in Taurus 2023 and 2024
Jupiter in Taurus will bring the biggest luck factors in 12 years for your business, your bank account and your budget – starting on Tuesday 16th May 2023 at 6.30pm in London (adjust for your time zone). This cycle is with you until May 25th 2024 so there is plenty of time to take advantage of the big bargains or the huge solutions. This is the cycle that gave birth to the worldwide web, delivered by Tim Berners-Lee.
If you have your personal birth chart in front of you, look at any Taurus factors in your Second House of personal income. If you have at least one, that is one rare chance to make or save a lot of money by May 25th 2024. If you have several, expect more chances.
First – let's look at the good news that lands when Jupiter, the lucky planet, goes through the sign of Taurus the bull. You'll notice that what launches on Jupiter in Taurus goes from strength to strength. The key to these brands is they hugely expand their ranges and grow their product line. So they are being true to Jupiter, which is a gas giant in astronomy and has long been associated with large-scale plans.
If you do the work and take the opportunities, the laws of astrology say, you will gain. How much depends on your personal birth chart and I'll talk more about that in a moment.
Jupiter is also there when there is relief, release and rescue, as you'll notice. And if you have the Sun in Taurus, you stand to shine at your brilliant best if you use the financial opportunities on this cycle.
The Taurus New Moon and Your Piggy Bank
One great date to use in this new cycle is the Taurus New Moon on Friday 19th May 2023 when the Sun and Moon stand at 28 Taurus, occupying the Second House of money in your chart, alongside Jupiter in his new position. That is a new beginning with a big difference – a rare luck factor you've not seen in 12 years.
I am hosting The New Moon Zoom with Alicia Fulton at Bondi Beach on the following weekend at our Astrology and Tarot Meetups so hope to see many of you there as possible, for this booked-out, free, online event. Further down, I'll look at another great date, the Jupiter-Uranus conjunction in Taurus on 25th April 2024. Plan ahead.
Jupiter in Taurus Brand Launch Cycles From KFC to the Worldwide Web

May 16th 1940 until May 26th 1941
15th May 1940
McDonalds launches.
3rd March 1941
M&M's launches and will become the world's biggest candy. Its first customer is the US Army.
1st May 1941
Cheerios launches and will be the world's biggest cereal brand with $18.126 billion revenue by 2023.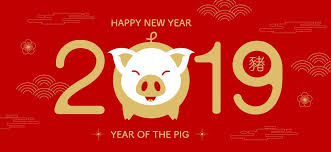 April 28th 1952 until May 9th 1953
1st August 1952
Holiday Inn launches.
4th August 1952
First Kentucky Fried Chicken franchise in the US.
6th September 1952
Television launches in Canada.
5th October 1952
Tea rationing ends in the United Kingdom.
7th October 1952
The Bar Code is patented.
30th November 1952
Lang Hancock discovers the world's largest iron ore deposit in Australia.
15th December 1952
The Flower-Pot Men (BBC)
13th April 1953
The James Bond franchise
April 12th 1964 until April 22nd 1965
20th April 1964
Launch of BBC2.
22nd April 1964
The 1964 New York World's Fair: 646 acres and 80 nations. 51 million Baby Boomers attend.
27th August 1964
Mary Poppins premieres and becomes Disney's biggest money maker.
14th September 1964
Pop-Tarts
15th September 1964
The Addams Family
18th September 1964
The Sun launches.
1st October 1964
High-speed rail launches in Japan – a world first.
28th December 1964
Diet Pepsi
March 26th 1976 until August 23rd 1976
October 16th 1976 until April 3rd 1977
March 26th 1976 Anita Roddick launches The Body Shop
April 1st 1976 Steve Jobs begins the Apple Computer Company
September 25th 1976 U2 is formed with Taurus singer Bono
September 28th 1976 Britain borrows a record $3.9 billion from the IMF International Monetary Fund
March 8th 1988 until July 22nd 1988
November 30th 1988 until March 11th 1989
February 5th 1988 Comic Relief launches Red Nose Day which raises £15 million then increases it to £27 million on Friday 10th March 1989.
March 24th 1988 The First McDonalds in a Communist country opens, in Yugoslavia.
July 15th 1988
The Die Hard franchise begins.
August 22nd, 1988 New laws allow pubs to stay open all day in England and Wales.
January 1st 1989 America and Canada launch their Free Trade Agreement
January 10th 1989 The largest US back payment in history from one employer, is made to women and minorities by the Harris Trust and Savings Bank of Chicago.
February 5th 1989 Sky TV launches in England
March 4th 1989 Time Warner begins
March 12th 1989 The Worldwide Web is invented by Tim Berners-Lee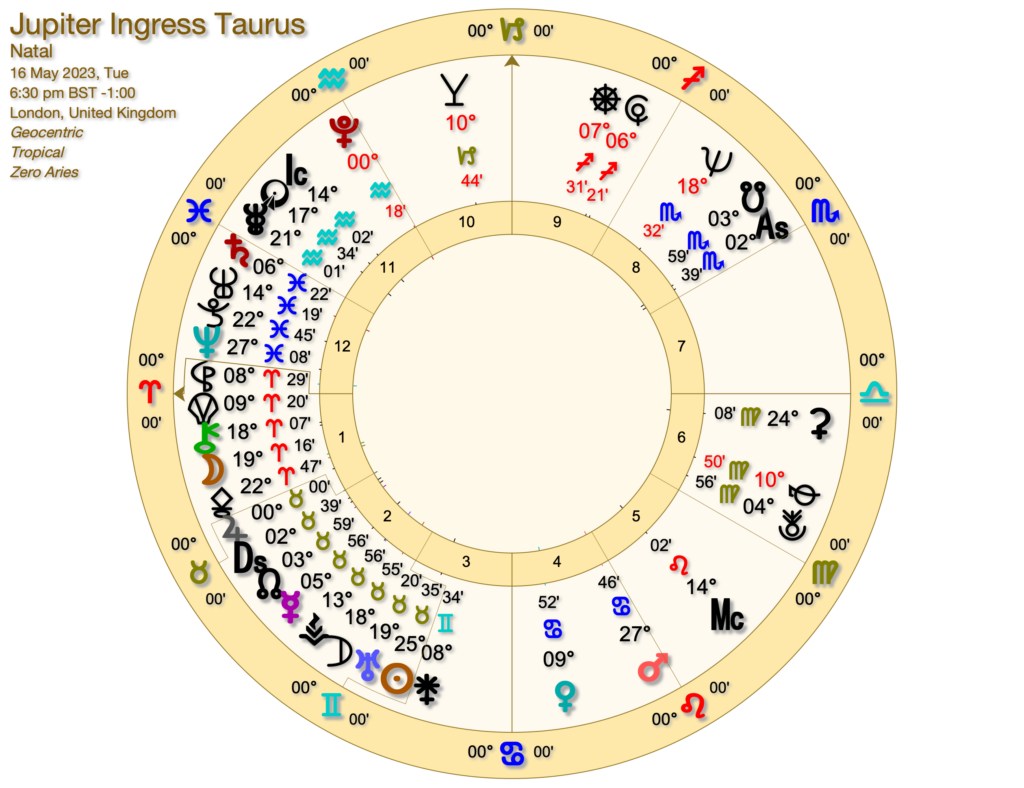 Do You Have Taurus Factors in Your Second House?
Jupiter will form a conjunction with anything you have in Taurus in the Second House of money, houses, apartments, shopping, sales, charity, valuables and business as he transits through until May 25th 2024. This can only happen once in 12 years. Even a difficult placement like Saturn in Taurus, benefits from Jupiter. This famous cycle is known as 'Transiting Jupiter in conjunction with…' in astrology. You will gain from the trickle-down effect of bigger events around you. The only ask? Be proactive. Jupiter opens the door and shows you the key. You do the rest. If you do nothing, then nothing may happen.
Yet, Jupiter is good news. Abundance where there was shortage. The discovery of valuable assets. Business breakthroughs (firsts) opens the door to increased money-making. Popular new inventions and new products arrive. They can start a long boom. Watch potentially lucrative investments now. Unpopular taxes are abolished. New trade agreements occur. Unemployment can drop to historic lows. Large mergers occur. Social security (welfare, benefits), housing and workers' rights show big improvements with larger government spending. Something for nothing. You can begin with one book (the James Bond series, pictured) and create a forever classic.
Let's Talk About Cheerios
Let's talk about Cheerios. Jupiter is associated with the word 'cheerful' and this is a very happy story about a breakfast cereal that began with Jupiter in Taurus. Cheerios was launched on 1st May 1941 and is the largest cereal brand in the US. It was promoted by Peanuts in the 1980s. Growing. Honey Nut Cheerios then became the number one cereal in America between 2009-2011 according to The New York Times. Still growing. Incredibly, there were 139.1 million boxes of Cheerios sold in 2021 alone.
Lend-Lease arrived on March 11th 1941 in the same cycle. America gave a $31.4 billion gift to the United Kingdom which never had to be repaid. The Russian got $11.3 billion. China got $1.6 billion. The allies received a classic Jupiter outcome – an open door and a key – thanks to the generosity of the American people during the war.
Monster Success with Jupiter in Taurus
So what does astrology record on this cycle? Well, it starts like this. Something for nothing – free benefits, free services – are rolled out. You get more value from existing subscriptions or payments. More bang for your buck. There are two money signs. Taurus and Scorpio. Jupiter turns up in either, when the world gains from business expansion. Economic growth. Huge global trade expansion is normal.
The small beginnings of what will grow to become huge global franchises are characteristic of Jupiter in Taurus. The entire web began on this cycle – the monster you are looking at now. The Addams Family, an oversized Jupiter clan, was the cartoon that spawned a monster, most recently with 2023 Hollywood success again.
Big currency value changes are typical. So shopping in some countries becomes much cheaper, or emigrating becomes a bargain – if you are lucky. Again, the luck factor is at play when house prices rise on this cycle. You may find your apartment or house makes you richer without trying. Housing booms (where the value of your home can go up by 50% or over 100%) are common as Jupiter in Taurus forms a sextile to the Cancer/Fourth House property placements of billions. This increases the overall wealth of a large city like London. Pay rises are common. Strikes producing pay rises can succeed. Lenders are more generous. You may be able to borrow more money, at a lower interest rate of repayment, for example. The 'what' of your Jupiter in Taurus cycle depends on what you have in Taurus in your chart. If you have a stellium (four, five, six or more factors) this will be an historic period for your bank account if you go with what is presented to you.
Going for the Big One in 2024
If you really want to work towards something big with your finances, business or charity, you will aim for the Jupiter-Uranus conjunction in Taurus at 1.00pm on 25th April 2024 (London time – adjust for your city). This chart shows the expansion, growth and breakthrough solutions of Taurus, in a rare and historic line-up with Uranus, a symbol of freedom and independence. It takes place at 22 Taurus, so if you have anything in your natal chart at 22 Taurus, you would be deliberately working towards your most important goals, from 16th May 2023 until 25th April 2024. You can use the Tarot on this website, as well as The Garden Oracle and The Astrology Oracle – if you are a Premium Member – to give yourself a more personalised reading about what is possible.