Why on earth would 23rd June, 2016 be your Independence Day? Well, if you're an astrologer, it's pretty hard to avoid. We have a rare-line up of planets at at 12 noon on Thursday 23rd June, 2016 (London time – please adjust for your nearest city). It's been two years since we last saw this pattern. Scotland was pushing for her freedom, on the previous occasion. That time she didn't get it – but this time, it's different. The freedom trail is different for you now, too. You have the advantage, if you want a new life. A more independent life. It will only affect one department of your world, but maybe that's enough. This is going to be electrifying. And it may sweep you along until the end of June, if you take the choice.
HAPPENING NOW – THE DEMOCRATS SIT-IN ON GUN CONTROL
If you're wondering why this is happening right now, the answer is Uranus + Ceres = rebellion. If your personal chart is hit at 23-24 degrees (or if your country's chart is hit on those same numbers) there is a wild energy in the atmosphere at the moment as people are as mad as hell and just not going to take it any more. Thus – they pursue quite radical changes in their lives. Maybe you are feeling it! (Image: Twitter via @Missmayim).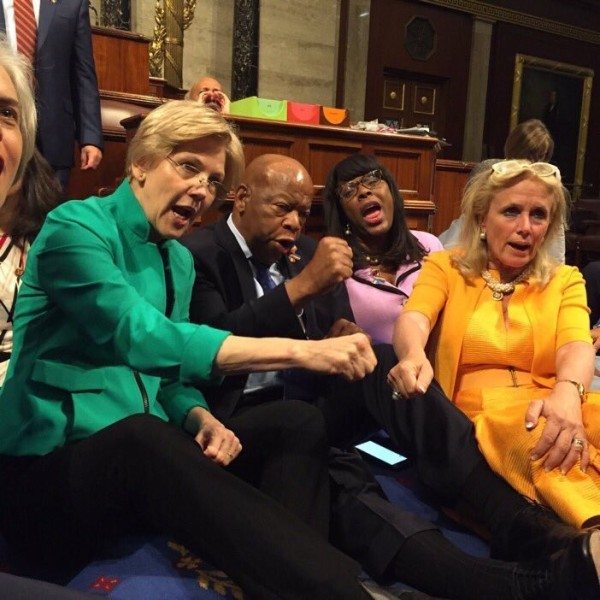 WHY YOU CAN EXPECT MORE ON JUNE 25, 26, 27
The pattern actually holds longer, as Ceres and Uranus, the two planets in question, then join together again at 24 degrees. This occurs June 25th, 26th, 27th. The reason I am intrigued by your freedom patterns is also Mars at 23 degrees over this same period – and Chiron at 24. These 23-24 degree line-ups are rare. They light up your chart.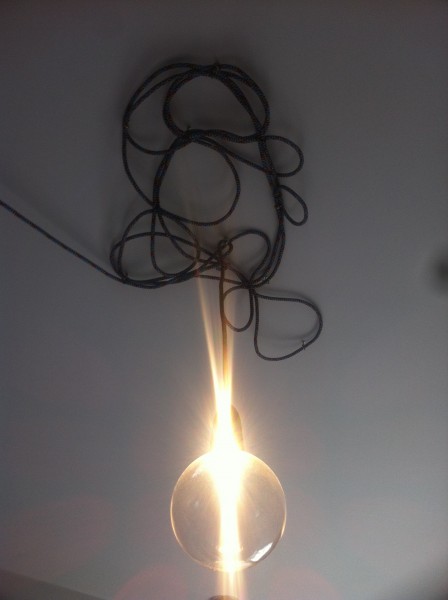 EXPECT THE NEW WORLD (AND A LITTLE ELECTRICITY)

Expect the new world, in your life – and a little electricity. The planet of freedom, excitement and independence (Uranus) will line up exactly with the powerful new planet Ceres. Ceres rules downsizing and upsizing, so some people, organisations or situations in your life will either grow, instantly – or be pulled backed down to size. At the same time, Uranus will time radical change. Like the invention of the light bulb in an age of candles. Or, the arrival of the Enlightenment, pulling us all out of the Dark Ages. Both of these are real historic events which happened around the time they found the planet Uranus in Bath, England.
WHAT HAPPENED ON OTHER CERES-URANUS HOOK-UPS?
When these two planets hooked up, or formed a conjunction, this century – we saw major change. The most famous example is Barack Obama announcing his candidacy for Presidency of the United States. This occurred on February 10th 2007 just four days after an exact conjunction between Ceres at 13 Pisces and Uranus at 13 Pisces.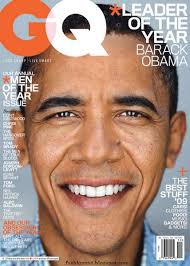 SCOTLAND'S PUSH FOR INDEPENDENCE IN 2012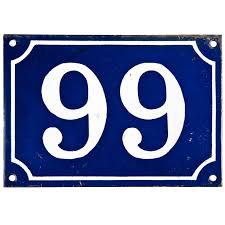 We saw the same pattern take place near 10th January 2012 when Scotland got her wish for a referendum on independence, breaking free from the United Kingdom. The date for this future vote (unsuccessful first time round) was set when Ceres was moving towards 1 Aries hooking up with Uranus at 1 Aries on January 23rd-26th, that year.
CERES BRINGS STRONG FEELINGS – BE PREPARED
Ceres was the goddess of agriculture and the seasons who went on strike when she didn't get her way. Whenever this powerful planet (reclassified in 2006) turns up in your horoscope, there will be strong feelings. This painting of Ceres, arguing with Jupiter, captures it perfectly.
We also saw Ceres-Uranus conjunctions in February 2002 when East Timor was pursuing her independence. Feelings run hot at such times.
Ceres sounds like 'serious' and there is always a big message about being taken seriously, when she turns up. Her unusual alignment with Uranus on June 23rd, 2016 suggests tremendous emotion in the air and a major protest about not being respected enough! This continues into late June.
If you are curious about Ceres please hit the Search button on this website. If you want to know more about her in your personal birth chart and you are a Premium Member, do ask me about her in Comments.
HERE COMES THE NEW WORLD
Expect a new world – in one area of your life. The outcome of major Ceres transits like this one is always a different chapter. A rewrite. A serious edit. Add Uranus (excitement, oxygen, space, creation, new beginnings) to this pattern and you can see why the final week of June is so huge for you. Strangely, the pattern hits at 23 degrees of Aries – so remember, 23 degrees of freedom, on the 23rd of June. Then wait, as the pattern unfolds for the rest of the month. It's a case of 'use it or lose it' at such times, because Ceres will not be back in a conjunction with Uranus until November 2016.
Check your chart. Do you have anything at Aries 21, or even just 21 degrees? You'll really feel it in November!
I'll go back to June now, for those of you with patterns around 22, 23, 24 degrees. I mentioned Mars before – well – on Friday 24th June 2016, we see another pattern at 23 degrees. Mars is at 23 Scorpio square Minerva at 23 Leo. Again, it's exact. This is quite a week!
Just in case you are unaware of Minerva or Ceres – this is the new astrology, updated for the 21st century, which completes the family tree that started with Jupiter, Saturn and the rest. The new technology (amazing software like Solar Fire) and the advances in astronomy are giving us these powerful new factors to work with in your chart. Here's more on that two day period that changes everything. Minerva is Jupiter's daughter, a symbol of wisdom. Ceres is always about a transformation in the pecking order or hierarchy. They literally reclassified her status in the heavens in 2006 when they 'killed' Pluto. Can you believe it? The myth tell us the same thing. The Romans knew Ceres as a symbol of a reinvented universe, born out of power issues.
Do you stand to gain? Absolutely. But you will have to move with the times. Go with the changes. Turn your back on the past. Show willing to embrace a radical new world, in one area of your life. This cover of A Tale of Two Cities by Charles Dickens shows the French Revolution in full flight. It's a neat symbol for the mood, around June 23rd.
If you're a Premium Member and have your full modern astrology chart from us, please check to see if you have anything at 22, 23, 24 degrees of any sign. (You can allow a gap of one degree and still see the patterns).
Expect a revolution which will be electrifying, exhilaration and utterly alter your life path. If you are one of the rare people with horoscope factors actually at 23 Aries, you will be relaunched. Your rebirth and renaissance will be lightning fast. This is about your face, name, role, title, look, shape, style – the package!
Premium members, check your birth chart below, no matter which sign your 22, 23, 24 pattern falls in, it will affect you.
Your Sun Sign and Independence Day
Sun Sign charts based on your regular sign, show the headlines of your life.
The personal birth chart shows the inner story. The normal zodiac sign reading, shows what everyone can see. It's obvious, just like your star sign horoscope online is obvious. This stuff is also accurate. Don't you know it!
Here's where your Independence Day will happen, on or within 24 hours of 23rd June, 2016.
[contentblock id=show-chart]
LOOK UP YOUR SUN SIGN PREDICTION FOR INDEPENDENCE DAY
ARIES Image, profile, personality projection, face, shape, style, body, reputation, title, role.
TAURUS Secrets, classified subjects, confidential information, life behind the scenes, occult.
GEMINI Friends, groups, clubs, teams, associations, bands, unions, political parties, social media.
CANCER Success, achievement, ambition, position, mission, title, role, aspiration, career, degree.
LEO Publishing, the internet, travel, regional and foreign differences, education, academia.
VIRGO Money, property, business, charity, corporations, taxation, possessions.
LIBRA Enemies, opponents, rivals, partners, husbands, wives, lovers, dynamic duos.
SCORPIO Workload, housework, duty, service, work ethic, body, doctors, drugs, fitness, food.
SAGITTARIUS Babies, children, teenagers, lovers, nieces, nephews, stepchildren, youth projects.
CAPRICORN Houses, apartments, home town, home country, nationality, family, household.
AQUARIUS The internet, communication, multimedia, publishing, language, speech, vocabulary.
PISCES Cashflow, values, charity, houses, corporations, business, apartments.
Life Will Go Sideways – Be Prepared!
Astrology is all about being prepared. Life will go sideways when Uranus (pictured) conjuncts Ceres on June 23rd.
Uranus as a planet actually moves sideways. That's a fact. He also turns up whenever life moves sideways.
Uranus was actually found in that great year for revolution, upheaval and radical change – 1781, when America broke free from British rule and won the Battle of Yorktown and her independence. The French Revolution was born then. So was the Industrial Revolution.

The year they found and named this strange sideways planet, the world started moving sideways too. And we're up for another big episode in late June.
Ceres, lining up with Uranus, is about forced compromise, sharing, carving up rights, roles and responsibilities – and new territory. It is also about new power, for everyone, to be handled in a revolutionary new way.
People say to me 'Is Ceres good?' or 'Is Uranus good?' The answer is, they just are. If you resist change, don't like radical moves, push back against what is new – then you're not going to like this week. Just remember – Ceres is about sharing. Compromise. Division. Slicing up the pie. This painting by Rubens of Ceres (main figure) shows the sharing.
HOW DO YOU ADAPT TO REVOLUTION?
If you are fine about adapting to revolution, and even making it happen (for the sake of freedom) you will do very well from this week's electrifying events. Put Ceres and Uransu together like this at the exact same degree, and the same zodiac sign (Aries) and it's all change! History and astrology tell us that the smart thing to do when Uranus makes a major pattern like this, is to embrace the revolution and leave the past behind.

There are a lot of rich New Yorkers walking around today whose ancestors either started or joined the push for freedom back in 1781 when the Declaration of Independence suddenly became real. Anyone who didn't get it got lost in the footnotes of history. In 1781, William Herschel discovered Uranus and this strange planet acquired its name. Within months either side of this discovery, America was breaking free of slavery (the famous case of Elizabeth Freeman) and also King George III. The pattern we have this week in mid-June 2016 is a strong echo of that time.

We are heading for Independence Day. You, personally, will feel it in connection with one or two key areas of your world. Don't look back, you're not going that way!