As I write this astrology prediction about The Great American Eclipse of 2017, one year in advance, I can see accusations of another cover-up about Princess Diana written in the future. It involves the USA directly, as we'll see in a moment. I can also see a cover-up in Carolina.
What is set to unfold one year from now, on August 21st 2017, is a total solar eclipse that will affect both the White House and Buckingham Palace. In your own life, the typical cover-up that an eclipse brings will affect you personally or at a distance. If your birth chart is directly affected, then there will be a shadowy or shady person/situation which is not as clear and bright as it should be! Imagine all the lights going off, or the lights flickering – when you need to see. That is what an eclipse does.
DO YOU HAVE PERSONAL BIRTH FACTORS AT 28 DEGREES?
Do you have your personal astrological birth chart? If so, please login to check your chart below to see if you have any horoscope factors at 28 degrees, of any zodiac sign. If you do, then you can see how both Sun and Moon at 28 Leo, will have an impact. I am happy to answer questions about your natal chart in Comments, beneath this story, so you are well prepared for this eclipse. Perhaps it hits one of your asteroids. This is exactly what is set to happen to the United States and there will be allegations of a cover-up or accusations concerning the special relationship between the USA and Great Britain. Why? Princess Diana.
An eclipse is not necessarily negative – in your own personal astrological chart, it may just be about missing information, blind spots, a lack of visibility and so on. You have to read an eclipse in context. What is really clear from the natal charts of Princess Diana, Prince Charles, the national charts of the United States and England, though, is that August 2017 has serious fall-out.
[contentblock id=show-chart]
WATCH OUT FOR A COVER-UP INVOLVING CAROLINA IN AUGUST 2017
Eclipses always mean we don't know/can't see – but with astrology, at least we can look a little harder. The Solar Eclipse crosses Carolina and that particular part of the United States has been an issue for horoscope-watchers since the 2016 Election.
My radar was first switched on because of the disastrous astrological timing for pre-voting in North Carolina. Not only did we have Mercury Retrograde, we also had eclipses. And all that, ahead of the really big eclipse to come, in August 2017.
This is an old quote from my story about pre-voting on 23rd November, 2016 –
"Pre Voting in Wisconsin, Michigan, Pennsylvania, Florida, North Carolina
Electronic voting machines and hacking are both typical outcomes of a Mercury Retrograde period. So is extreme weather, issues with postal votes and so on. This one ran from August 10th through October 7th. Hurricane Matthew appeared at this time. It formed on 28th September and did not dissipate until 10th October. You will remember on 3rd October Florida and North Carolina declared a state of emergency. One million people in Florida had no power. In South Carolina, half a million people had no power. "
Here is something else that happened in North Carolina, a few days before the election. A Russian Oligarch named Rybolovlev parked his jet near Donald Trump's, as reported in the New York Daily News and other media.
What took place in Carolina before 2016 election day is part of a cover-up, according to all the laws of astrology, and that cover-up will take place when the eclipse throws Carolina into darkness, on August 21st 2017. You can see a good depiction of this at The Great American Eclipse website, below. The Daily News story about a rather unusual Carolina connection between Russia and Donald Trump, follows.
HOW THE SOLAR ECLIPSE HITS NORTH AMERICA
Around 500 million people across North America will be peering into the Moon's shadow during the Great American Eclipse of 2017. Those who are standing in the zone from Oregon to South Carolina will see the Sun turn dark for almost three minutes, and day appear to become night. This total solar eclipse of Monday August 21, 2017 is the 22nd of the 77 eclipses in the Saros Series 145. This is why the special relationship between the UK and the USA and the very particular allegations about a cover-up involving Princess Diana, matter so much.
This will be the other story involving us – the watching world – where we quite clearly can't see/don't know – yet, as with the Carolina eclipse, it will all come out (mostly) in the end.
This August 2017 'Diana' eclipse is part of that 1999 eclipse story which became part of her history, because it happened during the inquest into her death. This news clip is a useful reminder of that eclipse.
THE 2017 ECLIPSE IN THE ROYAL SIGN OF LEO

In astrology we look to the sign of the eclipse to interpret its meaning. Not only is the 2017 eclipse a direct relative of the 1999 eclipse, which saw the controversial French inquest into the death of Diana, Princess of Wales and Dodi Fayed – it is in Leo, the sign which has always been associated with royalty and monarchy.
Eclipses have 'families' and belong to each other, just as relatives do. These families or groups are known as Saros Series. The big 2017 eclipse that is coming is part of the Saros Series 145. Why is it so crucial to the story of Diana's life and passing?
The first one in her adult life occurred on July 31st, 1981. She married Prince Charles on July 29th, 1981. History, the Andrew Morton biography and Diana herself subsequently showed the world what a cover-up that public ceremony actually was.
The second eclipse in the Saros Series 145 took place on August 11th, 1999 during two major events concerning Diana. One was the French enquiry into her death. The other was the release of classified documents showing American concern with her campaign against landmines. Children who saw the eclipse of 1999 will be adults by the August 2017 eclipse. They have grown up in a world where the history book on Princess Diana has never been properly shut.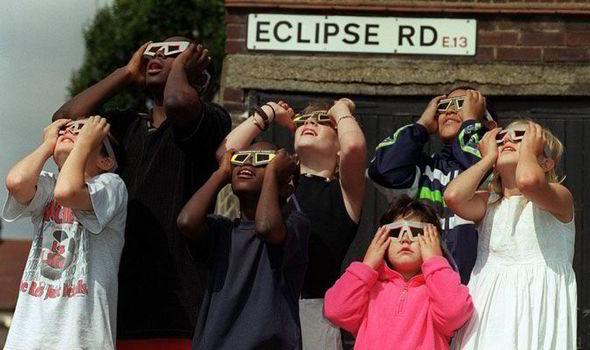 ECLIPSES – WHEN NOTHING IS CLEAR AND EVERYTHING IS HIDDEN
There were allegations of a cover-up in August 1999, when France's state prosecutor recommended dismissing all charges against photographers and motorcyclists in the crash that killed Diana, Dodi and driver Monsieur Paul. The New York Times reported the outcome of the investigation on 18th August 1999, one week after the eclipse which sent Britain dark.
One of the reasons I respect astrology so much, is that it is the people's timing. It is the people's calendar and clock. It shows us what is really going on – even when the establishment is telling us to look the other way. When the sky turns black one week before a verdict that the people still don't accept – about a beloved Princess – we really have to pay attention.
PRINCESS DIANA, LANDMINES AND THE 1999 ECLIPSE
Whenever we experience an eclipse, there is a sense of things being obscured. Missing. Patchy. Dark. Shadowy. Murky. The outstanding feature of the news, back on 26th August 1999, was this story in The Guardian, breaking the fact that the USA feared Diana's landmine campaign. The story appeared two weeks after the eclipse.
US feared Diana's mine campaign
Supporters attack legal loophole prompted by American pressure. Read the department of defense documents here. Princess Diana made the campaign to ban landmines an emotional issue, threatening to sour relations between Britain and America and to have an adverse effect on Nato, according to a US intelligence assessment obtained by the Guardian.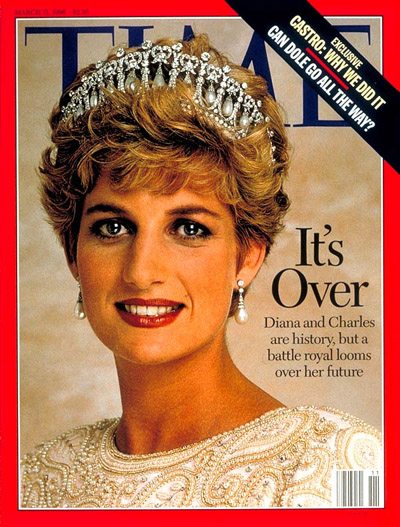 HOW PRINCESS DIANA'S HOROSCOPE TELLS THE STORY

The personal birth chart of Diana, Princess of Wales, reveals she was born with the Ascendant at 18 Sagittarius and the Descendant at 18 Gemini. On the day of the 1999 eclipse that turned the British day into night, the Sun stood at 18 Leo, the sign of royalty, exactly conjunct the Moon at 18 Leo. What is really remarkable about Diana's destiny, after death, is that at the 2017 eclipse (the next in the series) her chart is triggered again, a second time, also in Leo. She was born with the North Node at 28 Leo in the Fifth House, which rules her children William and Harry and also her courtships with Prince Charles and other lovers. These mighty eclipses are fated in her life.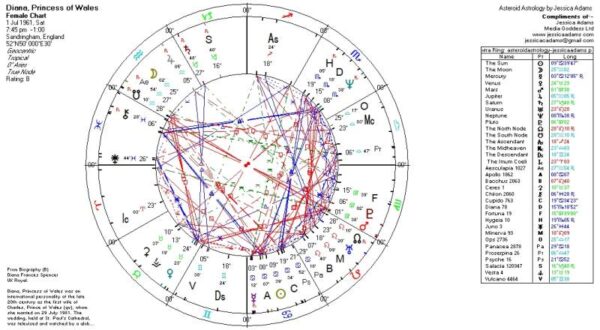 The 2017 Eclipse Effects Begin Months in Advance – Watch
On Monday 21 August 2017 at 6.25pm in London, the Total Solar Eclipse will unfold at the New Moon, when the Sun at 28 Leo conjuncts the Moon at 28 Leo. On the same day at 6.21am, the Sun at 28 Leo will trine Uranus at 28 Aries. This is important because Uranus lands at 28 Aries far in advance of the actual eclipse. It is foreshadowed further by the True North Node moving to 28 Leo, between May 15th and 26th, 2017. This story begins months in advance, for the world and for you, if your personal astrological chart is affected. It is a tale full of half-truths and unknowns, so be aware.
This is a substantial eclipse. It is bound to involve the spiritual legacy of the late Princess Diana, because her chart is triggered – and because Leo the lion is an ancient symbol of heraldry, associated with the king of beasts, nobility, royalty and the United Kingdom. The lion appears on the coat of arms of Denmark, Estonia, Montenegro and Norway as well. The legendary 17th century astrologer William Lilly associated Leo with 'Kings Palaces, Castles, Forts, Parks' which still holds good today. The chart for Prince Charles also clearly ties into this 2017 eclipse. Again, you need to watch May-August.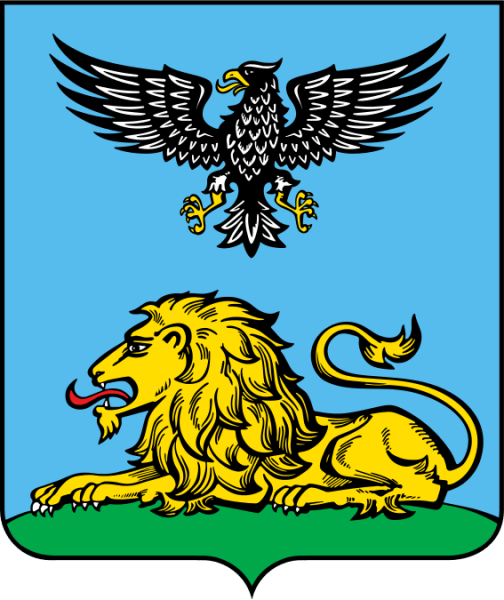 HOW THE PRINCESS DIANA COVER-UP ACCUSATIONS ARE TIMED BY THE 2017 ECLIPSE
The story which astrology predicts will lead to even more accusations of a cover-up, in August 2017, begins for the late Princess Diana from May 15th that year. The tale, told by her horoscope, then intensifies on Thursday 18th May when the Sun is at 28 Taurus, Chiron is at 28 Pisces and the True North Node stations direct at 28 Leo. On Friday 19th May the Sun at 28 Taurus squares the True North Node at 28 Leo, so that's another peak moment for this royal intrigue.
Uranus then moves to 28 Aries on 28th June and remains there throughout July, creating an exact trine to Mercury at 28 Leo (the eclipse hotspot) on 25th July. Uranus remains at 28 Leo in August, right through the eclipse itself on 21st August when the Sun at 28 Leo conjuncts the Moon at 28 Leo which is a new beginning, but also a dramatic moment of blackout.
THE BLACKED-OUT INFORMATION ON THE USA AND PRINCESS DIANA
The best way I can illustrate what an eclipse can do to information is to show you the documents The Guardian reprinted on the 1999 eclipse, showing what cannot be seen or known. What cannot be revealed or shown. An eclipse blots things out.
His Royal Highness Prince Charles and the Solar Eclipse HoroscopeThe future King of England was born on 14th November 1948 at 9.14pm at Buckingham Palace. His birth chart reveals Chiron at 28 Scorpio in the Eighth House of finance, charity, business, possessions and property. Apollo is at 28 Cancer in the Fourth House, which rules his family, his country and his royal residences. As we've just seen, Princess Diana's birth chart is tied into this again – as it chimes with her True North Node 28 Leo and True South Node 28 Aquarius. Uranus is at 28 Sagittarius in the astrological chart for the United Kingdom set for 1066, as well. This is quite a story.
Prince Charles, with his Eighth House Chiron in Scorpio, will be affected financially, with issues about his property, income, last will and testament, inheritance, taxes – and all those other issues we associate with Chiron in Scorpio. Diana's last will and testament (made up partly of her famously large divorce settlement) is certainly woven into the fabric of that 2017 eclipse for Prince Charles, although there may be other private issues which are not in the public interest.
THE GREAT AMERICAN ECLIPSE OF 2017 AND THE SPECIAL RELATIONSHIP
There are a few astrological charts for the United States of America and the one that passes every prediction test is not set for 4th July 1776 at all – it is set for 2nd January 1776, at 12.00 noon, in Massachusetts, when many believe the United States became the entity we know today. It shows Juno at 28 Libra in the Seventh House of partnership. For national charts this describes a country's principal ally. This is Great Britain and this is The Special Relationship. The Prime Minister at 10 Downing Street and the President at The White House are both implicated in the August 2017 eclipse.
Saros Cycles are fascinating. Please turn to the work of academic, astrologer and author Bernadette Brady if you want to know more about how each eclipse owes a little to the last one. In your own life, you may find there is a 1999 story attached to the 2017 outcome. For the world, The Great American Eclipse of 2017 reminds us of just how mysterious that Special Relationship was, back in the days when Princess Diana was campaigning against landmines and President Bill Clinton ran the USA.