I would estimate that one in twenty people who come to my website with astrology questions don't have an accurate birth time, or are using a round-hour clock time, which is most unlikely – babies don't tend to pop out conveniently at those half-hour, or whole-hour moments and it's likely that the real time is earlier or later. It's a problem when making predictions.
If you don't know your birth time, and you have important future choices to make about moving house, taking up a new job, or your partner – you just won't have the details you need. I'm sorry about that, but you may be better off avoiding prediction altogether, unless you can do some detective work and figure out a likely (real) birth time. Otherwise you could be in serious error. And here's why –
HILLARY CLINTON AND HER THREE BIRTH TIMES
I am asked about birth times a lot by my readers and I can only point to the recent example of Hillary Clinton to show you why it matters so much to have an accurate clock time – a written record of when the umbilical cord was cut.
Unfortunately astrologers were given two completely different birth times, which only came to light long after most of us had made our forecasts about Clinton, so long ago that Trump had not even announced his candidacy. Turns out we were misinformed from the start.
In late breaking news, we also now have a possible third time. The State of Hillary? We just don't know. Her chart is now rated DD or Dirty Data in the astrology world! While astrologers are still battling over the time, I am resting all my Clinton predictions now in the archives. I just don't think that first time supplied to us (around 8.00am) is correct. I'm not even convinced that any of the three competing birth times is accurate. And sadly, we may never know.
Well, this was a Mercury Retrograde election… THE BIRTH TIME AND THE ASCENDANT (RISING SIGN), MIDHEAVEN, DESCENDANT AND IMMUM COELI
If you don't have a birth time, then like Hillary Clinton, you're never going to know about the Ascendant, Descendant, Immum Coeli or Midheaven – and these are the things that can nail the big stuff in your life, like a new role, or a new residence.
You can get the general impression of somebody's future without a b
irth time. Astrologers saw overwhelming support and praise for Hillary and she overwhelmed Trump by many millions of popular votes. However – no accurate time, no big predictions.
The Washington Post even reported on this problem for astrologers.
BIRTH CERTIFICATES, DIARIES, LETTERS AND OTHER RECORDS
Don't just leave it to your Mom's/Mum's memory to confirm a birth time. If you are fortunate, there may be a birth certificate in the family cupboards, or there may be letter, diaries or even the memories of other family members to confirm.
This brings me to Donald Trump and the story of his own birth data. When I recently read this story reported in The New York Times, I ran to Trump's horoscope, but it didn't check out. There was nothing in the astrological chart to show this particular event at all.
"Donald J. Trump has reversed course and agreed on Friday to pay $25 million to settle a series of lawsuits stemming from his defunct for-profit education venture, Trump University, finally putting to rest fraud allegations by former students, which have dogged him for years and hampered his presidential campaign." (The New York Times).
For the record, Trump's staff gave Newsmax what they called 'a birth certificate' in March 2011. Then ABC News reported, on 29th March 2011,
"Donald Trump learned the hard way this week that if you're going to call on the president to release his official birth certificate, you'd better do the same. Trump, who has been putting pressure on Obama lately to make public his long-form birth certificate from Hawaii, decided to set a good example and release his own on Monday. Only problem was, the document that Trump provided to the conservative Website Newsmax wasn't his actual birth certificate, but rather a "hospital certificate of birth."
A second one appeared, looking completely different to the first. Then, four years later, The Guardian asked Trump's staff for a copy of the long-form birth certificate and passport records and were refused! This is how they reported it, below.
Donald Trump refuses to release birth certificate and passport records …
I have looked at the birth chart based on the supplied data many times and it breaks all the rules of my usual astrology prediction. It does not show the November victory, nor does it show the Trump University alleged fraud accusation settlement. The horoscope houses don't work. And believe me, I've been peering at them for months. You're asking me so many questions about the new President, I only wish it was different, but for whatever reason – I cannot read this chart.
GUESSING YOUR BIRTH TIME WITH DETECTIVE WORK
The whole issue of wrong birth times, or missing birth times, can be solved by a little detective work. If you change your job title, or change your name (marriage) look for one of the outer planets, like Jupiter, Saturn, Uranus, Neptune or Pluto crossing your Ascendant. If we assume you're doing this in January 2016, for example, your Ascendant could only be Libra, Sagittarius, Aries, Pisces or Capricorn. That narrows it down for you.
Once you have your Ascendant the rest becomes easier. And having five signs to choose from should make it relatively easy to guess. Read Finding your Rising Sign without a birth time for more. Here's a checklist of how the Rising Signs (Ascendant Signs) project –
ARIES – Pushy, assertive, energetic, unafraid, fearless, dynamo, masculine energy, thrusting, ram-like head first approach.
TAURUS – Stubborn, fixed, attached to values, no matter if capitalist/communist/socialist/shopaholic/eco-warrior. Slow!
GEMINI – Light, airy, talker/thinker, always online or on the phone, chatty, natural way with words/ideas/images.
CANCER – Looks strongly like family member, major issues about mom/mum, keeps strong local accent, property is key.
LEO – Natural leader, mentor, guide or teacher figure to younger people. Puts on a good front/sets an example.
VIRGO – The body comes with the person, no matter if it's the body beautiful or a visible illness/condition. Big on details.
LIBRA – Arrives with a partner at a party or a best friend – seldom alone – goes two-by-two like Noah's Ark. Balanced.
SCORPIO – Wardrobe sends out big messages about money and sex. People 'read' Scorpio Rising via his/her property, stuff.
SAGITTARIUS – Traveller, student of life, wanderer, explorer, often imports foreign culture into his/her wardrobe, style.
CAPRICORN – Ambitious, methodical, plodding, careful, usually successful, slow, steady, never puts a foot wrong.
AQUARIUS – Arrives with friends/groups in tow, identified with the group/club/team/network, sociable, airy, light.
PISCES – Sensitive, no boundaries with others, psychic, wide open especially with drug/alcohol influence, emotional.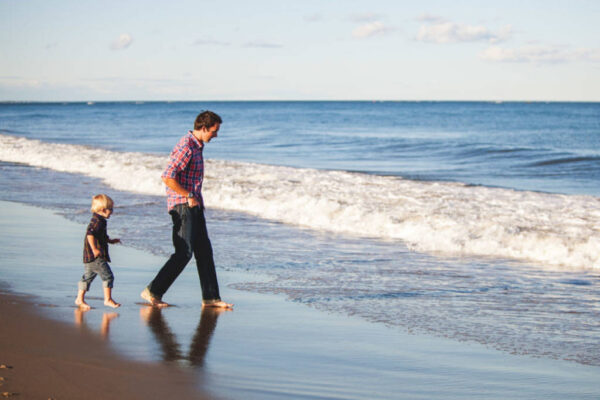 The Ascendant often owes something to the family tree as well, so another clue might rest with the Sun Sign of either parent, or a grandparent. This happens for obvious reasons. We tend to inherit the looks of our parents or grandparents. We also learn by imitation, so if Dad was a sociable Aquarius, good at helping groups in your local area, and involved with the community, you might pick that up from him and project Aquarius traits to the world.
And if you still can't guess or don't want to guess? As a general rule of thumb, if you have missing birth information, or if there is anything unusual about your birth certificate situation, you may want to turn to the good old Sun Sign and solar chart house system for prediction, instead. It works well, because it shows you the headlines of your life.
If you have your birth chart based on written information but it does not check out with prediction and you do not recognise yourself in the reading, then it is possible you have DD – Dirty Data. It's like Dirty Dancing, but not as much fun. Many astrologers will rectify a chart for you, at a price, but try the rough guide to Rising Signs first, and see what unfolds for you.