Let's get over the first problem. How can you predict the future of America when the birth time data for the President is in doubt? The Trump horoscopes clearly don't work (we have historically been given two, one with his mother's memory of his birth time, and another which completely disagrees – and was not actually from a birth certificate in the first place). See the ABC News report here. For the record, The Guardian newspaper was refused a copy of the certificate. And Fox had questions about the birth data too, so this issue has been under discussion for years. Was Trump born, as his mother claimed, at 9.51am or as later paperwork claimed, 10.54am?
HILLARY CLINTON AND THE MYSTERY OF THREE BIRTH TIMES
The Clinton charts don't work either and there are three of them with three different times. She's variously stated as having been born around 8.00am, 8.00pm and also, at one point, 2.18am. See Astro.com and Skyscript for the debate. The confusing birth times were such a concern for astrologers, The Wall Street Journal even wrote about it here.
I have since put all astrology predictions about Clinton and Trump on ice until we get firm data and the charts start giving us some equally firm predictions.
THE ASTROLOGICAL CHART FOR THE UNITED STATES OF AMERICA
One thing that works perfectly, though, is the USA national chart. And this chart tells us that September 2017 is a possible Watergate for the United States, for reasons we'll see in a moment. America was actually born on January 2nd, 1776. That's when we have the first historical evidence for the phrase, the 'United States of America'. You can read more about this alternative (but uncanny) American chart in my book 2020 Astrology.
It turns up in a letter written by Stephen Moylan, Acting Secretary to George Washington. Even with a 12 noon time, which we use for no known time, the US chart is a spot-on, accurate guide to the past, present and future. So let's take a look. Women Get The Vote in 1920
Hillary Wins the Popular Vote in 2016
Women won the vote on August 18th, 1920
. Neptune at 11 Leo aspected America's Sun at 11 Capricorn and her Chiron at 11 Aries. Jupiter also stood at 11 Libra on November 1st, 2nd, 3rd, 4th 2017. Four days later, Hillary Clinton made history as a woman, by winning the popular vote by 2.9 million ahead of Trump as CNN reported.
Barack Obama is President in 2008
Donald Trump is President in 2016
November 4, 2008
 hit a hotspot in the American chart. Chiron at 16 Aquarius aspected America's True South Node at 16 Aquarius and True North Node at 16 Leo, along with Ceres at 16 Capricorn. Eight years later at Electoral College in December 2016 we found Pluto at 16 Capricorn and another new President on the way in.
Pearl Harbour Attack 1941
Russia Cyber Attack 2016
On December 7th, 1941, 2.22pm (New York time, Associated Press documents) Pearl Harbour exploded.
 Jupiter at 16 Gemini aspected America's True North Node at 16 Leo and True South Node at 16 Aquarius. Decades later, Pluto at 16 Capricorn on 29th December 2017 held the chart, as Barack Obama sanctioned Russia for hacking the American election. The Guardian report is here.
This Russia hacking story, potentially as explosive as Pearl Harbour, is not going to go away. Pluto returns to the 16 degree hotspot in September 2017, October 2017. For reasons you'll see in a moment, September 2017 is increasingly looking like a White House crisis.
Vietnam War 1955
China 2016
November 1, 1955 was a key moment in American history as the Vietnam war began. 
Ceres at 20 Capricorn aspected America's Saturn at 20 Libra. On 16th December, 2016 a Chinese warship seized an underwater US navy drone – with Jupiter at 20 Libra, Uranus at 20 Aries. China is the one to watch here. Jupiter goes back to 20 Libra in August 2017. More importantly, Pluto is at 20 Capricorn in February 2018. This is a continuing story.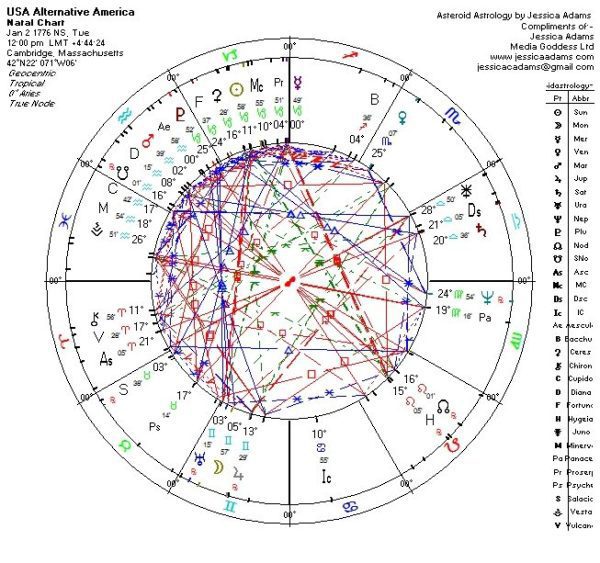 Nixon Quits 1974 over Watergate
This Pattern Repeats in September 2017
Presidents, Andrew Johnson and Bill Clinton were both impeached and acquitted but on August 9th, 1974 President Richard Nixon actually resigned. We have a line-up in the American horoscope at exactly the same degrees in September 2017.
The Watergate pattern repeats exactly in the American chart. THE USA IN 1974 AND THE UNITED STATES IN 2017
Below is the Nixon data for August 9, 1974 when he famously left office.
 This is the way the U.S. horoscope looked. The transits are on the left, and the American chart positions are on the right.
Jupiter at 16 Pisces – America's True North Node at 16 Leo
Jupiter at 16 Pisces – America's True South Node at 16 Aquarius
Jupiter at 16 Pisces – America's Ceres at 16 Capricorn
Uranus at 24 Libra – America's Neptune at 24 Virgo
Uranus at 24 Libra – America's Fortuna at 24 Capricorn
Chiron at 24 Aries – America's Neptune at 24 Virgo
Chiron at 24 Aries – America's Fortuna at 24 Capricorn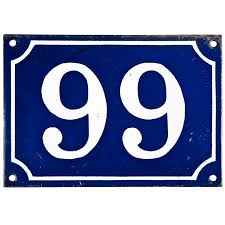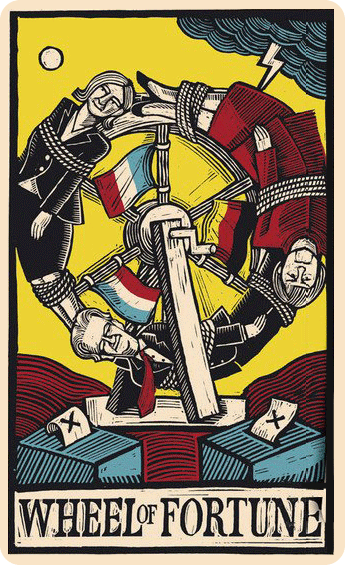 WHEN WILL THE WHITE HOUSE HAVE A WATERGATE MOMENT?
When will the White House in 2017 most likely have a Watergate moment? Looking for this characteristic 16, 24 degree patterns, we find an uncannily similar line-up to Nixon's resignation – in September 2017. These are the triggers for the American chart that month.
Pluto 16 Capricorn
Jupiter 24 Libra
North Node 24 Leo
South Node 24 Aquarius
What interests me about this is that Fortuna in the American chart will be triggered. Fortuna is the Wheel of Fortune in the Tarot and which card do you think The Economist chose to put on their famous 2017 'Tarot' front cover? I wonder if September is also a time of reckoning for Germany and France, as well as the USA? What do you think?