On Tuesday 28th March, 2017 at 10.00pm in London, British Prime Minister Theresa May signed the Article 50 farewell letter to the European Union that separates England, forever. There is a slightly earlier clock-time signature photograph, which is interesting, but as the world only found out when the BBC beamed the news around the planet…
The BBC has it. This is the official record.
This is exciting for astrologers, who have a new national chart to play with. People are often surprised when countries have horoscopes, but they work really well – especially for prediction. So what's in store for this reborn England, over the next year or two, before we have the final rebirth, as the EU negotiations finish for good? NEW MOON, NEW ENGLAND
Does Prime Minister Theresa May use astrology? It's remarkable that a New Moon in Aries fell on the same day as the new England! Maybe we'll never know, although her predecessor Margaret Thatcher apparently had a keen interest in horoscopes.
Despite the New Moon – this is not the final, finished version of the new England. That may have to wait until as late as March 2019. We should still feel a very different outlook, atmosphere and temperament in the nation, from April 2017, however.
Temporary 'new' England starts here, though, and what a fiery chart. She has the Sun, Moon, Mercury, Venus and Uranus in Aries so this is an angry new nation – at least for a time. Uranus is at 23 Aries, the classic 23-degree position which we find is in every single chart we have for the nation.
Astrologers use different incarnations for England, each time they look at her chart. They all work together and they all share one thing – horoscope factors at the same degree, or very close by. This new chart is typical, and it tallies with a chart going centuries back!
Why do all these charts work so well together? Because England is an ancient nation who has hung onto her monuments (even including Stonehenge) and her castles. So the old England is mixed up with the new England and all these horoscopes tend to merge.
UK INDEPENDENCE HOROSCOPE
21st March 0287
05.05 LMT LONDON
Moon 23 Scorpio, Jupiter 24 Scorpio
UK INDEPENDENCE HOROSCOPE (2)
20th March 0410
00.10 LMT LONDON
Uranus 23 Aquarius

UK UNIFICATION CHART
12th July 0927
12.00 LMT EAMONT
Moon 23 Scorpio, Sun 23 Cancer, Uranus 22 Aries
UK – ENGLAND – EDGAR
11th May 0973
12.00 LMT, BATH
Jupiter 23 Virgo
BATTLE OF HASTINGS
14th October 1066, 5.28pm LMT SENIAC, NEAR HASTINGS
Uranus 24 Sagittarius, Neptune 24 Taurus
UK HOUSE OF COMMONS
20th January 1265 12.00 LMT, LONDON
Mars 23 Taurus
UK – ENGLAND – SCOTLAND – DYNASTY
3rd April 1603, 1.30am LMT, RICHMOND
Mercury 24 Aries
UK-ENGLAND-REPUBLIC
27th March 1649, 12.00LMT LONDON
Moon 23 Virgo, Mercury 24 Aries
UK GLORIOUS REVOLUTION
23rd February 1689
10.00am LMT WESTMINSTER
Moon 22 Aries, Pluto 23 Cancer
UK – GREAT BRITAIN
12th May 1707
00.00 LMT WESTMINSTER
Neptune 22 Aries
UK REORGANISATION
7th December 1922
3.28PM, WESTMINSTER
Moon 23 Cancer

WHAT TO EXPECT FROM THE NEW BRITISH HOROSCOPE – AND THE UNITED STATES
For as long as it holds, we are going to see unusual energy, action, initiative and can-do thinking in England. This is a strongly Aries chart. If England was a person, we might say she would suit a job in the police or the armed forces. She would suit bright red hair (the colour red is associated with Aries). She might be pushy, tough, aggressive. She would be hot-headed and hot-tempered; fiery by nature. Aries is also opposite Libra, the sign of special relationships. England in her new incarnation is going to have a troubled relationship with the United States of America – her opposite number in that relationship. We have seen Prime Minister Theresa May and Her Majesty the Queen be nothing but diplomatic with President Trump, but according to this new British horoscope, the gloves are well and truly off. UP FOR A FIGHT IN SUMMER 2017, 2018
From this super Aries chart, we can predict soaring summer temperatures and record heatwaves across England. We can also predict that the EU will be in for a fierce fight over money, trade, employment, free movement and the rest. Not only tension with America, but also with Europe, is showing up in this horoscope. If England was a baby born now, in March 2017, we would have to say she would be shoving all her toys out of the pram on a regular basis. Toddler tantrums would also be expected. She is not interested in co-operating, even though she knows it's good for her (Jupiter in Libra). She will be over-sensitive to unfairness and fight very hard if she detects it. This is an angry country trying to find out who she is by putting up her fists against anyone and everyone who opposes her.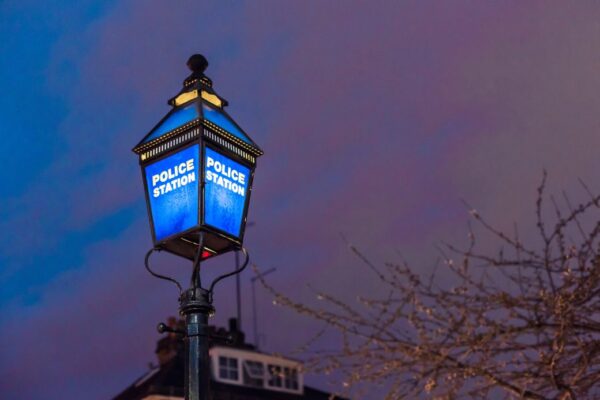 MILITARY ACTION AND THE POLICE FORCE
This new version of England is also deeply concerned with increasing military and police action. Football is also ruled by Aries so this is going to be a massive year for the England football team, although 'friendlies' will not be so friendly. Those FIFA world cup qualification matches for England in 2017 are going to be laden with injuries and rioting. Aries is ruled by Mars in astrology, the red planet – and also the Roman god of war.
In general, England has a take-no-prisoners feeling about her, with this new chart. She's not about to put up or shut up, no matter if the enemy is within, or coming from outside. This is a substantially different horoscope to the old 1801 nation, and we're likely to see why, very quickly – as soon as April 2017. I would describe the mood as very Falkands War. And as for the Scotland-England relationship? Well, astrology predicted a second referendum on Scots independence two years ago. This is not going to be pleasant conversation over afternoon tea, though. Not at all.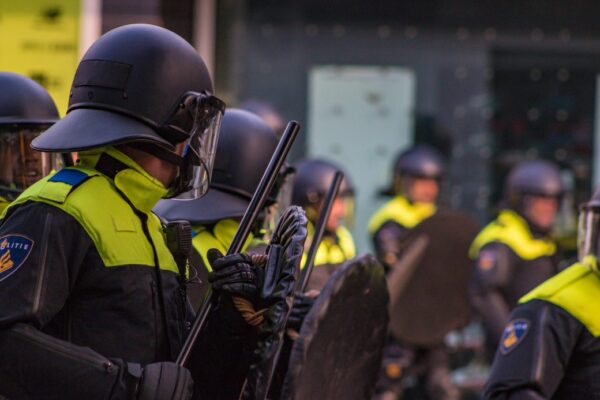 THE NEW ENGLAND HOROSCOPE IN FULL – MARCH 28th, 2017

Here are some striking aspects for the new national horoscope, which will hold sway until the final EU divorce becomes a reality. I'm going to look at two patterns which dominated the heavens over London as PMTM was preparing for this historic moment. I'm using modern astrology, so the complete family tree of asteroids (related to the old planets) is important.
At 9.13pm Mercury at 26 Aries was quincunx Minerva at 26 Scorpio, as the Prime Minister was preparing for the media to capture her historic signature. This is remarkable as Minerva is the old Roman goddess of wisdom, and she was the first astrological import to England, as far back as the building of the ancient Temple of Sulis Minerva in Bath. Minerva is in the finance and business sign, Scorpio. That's a very good omen. The aspect to Mercury describes the letter itself – the signature. Mercury is in Aries, which we've already seen is aggressive and energetic. This letter means business and it's very unlikely that England will pay the EU anything it is asking for, without a fight.
The British have spent a long time staring over the English Channel at their European neighbours, wondering where Brexit would lead. The wondering is now over. The wake-up call is going to be loud, big and noisy – right across the sea. In fact, it will be heard and felt almost as soon as April begins, with further bangs towards the end of the month, as the lunar transits arrive.
What else is coming in? Asian money. The new British horoscope created for the end of March 2017 tallies in uncanny ways with not only China, but many nations throughout Asia. We are going to see massive investment and perhaps a bigger tourist spend. It's the new, crazy economy – although it may not be until after May 2018 that we see the full picture emerge.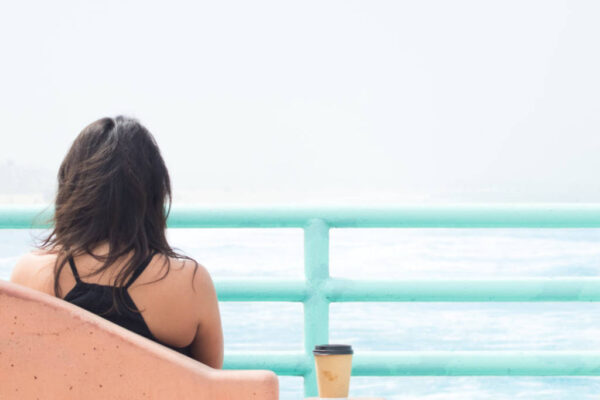 THE JUPITER-BACCHUS OPPOSITION IN THE NEW ENGLISH CHART
At 10.17pm Jupiter at 19 Libra was opposite Bacchus at 19 Aries, which is the perfect expression of the need for a fair deal (Libra rules the scales of justice, and the balancing act between the EU and England) – with the need to enjoy a good fight. Bacchus is pleasure, celebration and good times. In Aries, Bacchus savours an argument.
Bacchus also rules wine, and that's an amazing exact opposition to Bacchus from abundant Jupiter, his father – so there will be an aggressive push on home-produced wine and champagne in England, taking on foreign European markets. That's going to be one of the first changes we will see.
Boozy Britain seems certain to become a reality with this new chart. I wonder why? This is going to become a more violent country, over the short-term, as Aries is so hungry for a fight. It's also a highly masculine chart, so it's a country for men, not boys (and not women, unless they are prepared to act like old-fashioned men).
If you're watching fashion, then England in her new incarnation seems to favour bright scarlet, trousers/jeans not skirts/dresses, and you'd have to say Doc Martens, not kitten heels. All that Aries is swaggering, male and vehemently against pastels and frills.
Venus is in Aries too so it's time for the return of the ladette. Remember her? It will be fascinating to watch the new incarnation of England unfold, now that the deed is done. What do you think? How can you see her Aries stellium and those Bacchus-Jupiter and Minerva-Mercury aspects shaping up? Should we all be investing in English-produced 'champagne' right now for what looks like a very hot summer? Over to you.