Jupiter, the planet of optimism, solutions, growth, breakthroughs and lucky timing, enters Sagittarius around November 9th 2018, depending on your city. He stays there until near December 2nd 2019. That's almost a year of big answers, twists of fortune, open doors and green lights.
If you are a Premium Member and you know your personal birth chart, then check now. Do you have Sagittarian factors in your Ninth House of exploration, education and adventure? You're in for quite the ride. And it starts in the smallest way as early as January 27th 2018 when Mars moves into Sagittarius. By 2019 you could have travelled ambitiously on an unforgettable holiday; started on serious qualifications; published a book; been offered a lecturing job; swung an exceptional digital deal; fallen in love with a bilingual charmer; emigrated; moved.
I will go through dates and details for any Premium Members reading this at the end of the story, as in astrology I work with two systems – public and personal. There are some tips and tricks even if you are not a Premium Member, though!
Fire Signs – Aries, Leo, Sagittarius – in Lucky, Lucky Sagittarius Cycles
If you were born with the Sun in Aries, Leo or Sagittarius you are going to love 2019. Stick with these signs. In pairs or threesomes, your working relationships, unpaid work connections, study commitments, business interests and professional friendships will take off. Why? Jupiter will trine your Leo Sun or Aries Sun if you were born under those signs and conjunct your Sagittarius Sun if you are a November or December person. Monthly patterns for most of 2019 with the Moon in Aries, Leo, Sagittarius will help trigger all your horoscopes together. What can you build in 2019? Because it could be huge.
Leo has Jupiter in her/his Fifth House of children and young adults. Sagittarius has Jupiter in his/her First House of title and reputation. Aries has Jupiter in his/her Ninth House of education. Put all that together and we may see Leo using that famous leadership with teenage students, alongside a Sagittarian who picks up a B.A. as a teacher (and new job title) and an Aries who just longs to do more within the education system.
By the way if you are college/university and are lucky enough to have these three taking you through your studies in 2019 you could not hope for a more inspiring year.
Sun Signs are not about love and sex. They are about letting each other shine. Encouraging each other to glow in the warm bask of recognition. They are about ego-feeding between two or three people. So any combination of Aries, Leo, Sagittarius will do that in 2019. It's those monthly moon cycles in particular which will help all three create something remarkable.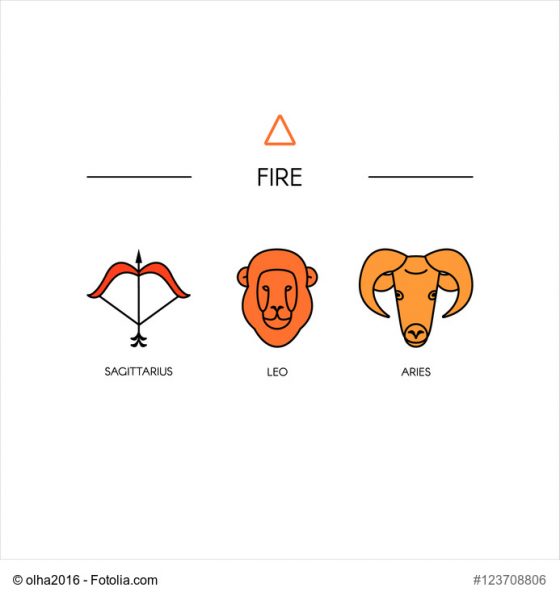 How is Your Sign Affected by Lucky, Lucky Sagittarius Cycles?
Jupiter is the great problem-solver of astrology. He always makes everything alright. In fact, more than alright. If you look at your zodiac sign below, you will see a list of situations, people, plans and places which have seriously tested your patience and faith from December 24th 2014 through December 20th 2017.
In other words, you had Saturn (stuck, serious, sombre, sometimes sad) in Sagittarius 2015-2017 and you are no doubt still getting over that. Here's a checklist of what may need closure or deeper healing – and what will open up for you with astonishingly fortunate timing, from November 9th 2018, beginning with repair work from January 27th 2018.
ARIES Foreign and regional differences. Education and academia. Publishing and the worldwide web. Beliefs of all kinds.
TAURUS Finance and insurance. Wills, legacies and bequests. Mortgages. Business. Divorce and separation settlements.
GEMINI Professional or romantic/sexual partners. Former partners and exes. The dating game. Enemies, rivals, opponents.
CANCER Daily Workload. Lifestyle. Duty and Service. Housework. Paid and unpaid efforts on a daily basis. Health. Body.
LEO Children. Young People – Generation Y or Millennials, for example. Sexual relationships. Godchildren. Pregnancy.
VIRGO Family. Home. Property Investment. Tenants. Landlords. Home Town. Homeland. House. Apartment. Builders.
LIBRA The Worldwide Web. Multimedia. Publishing. Education. Computers. Telephones. Speech. Writing. Hearing. Mind.
SCORPIO Debts. Banks. Credit Cards. Shares. Cryptocurrency. Possessions. Charity. Houses and Apartments. Salary.
SAGITTARIUS Image. Personal Appearance. Profile. Reputation. Name. Body Size/Shape. Style. Identity.
CAPRICORN The Naked Truth. Secrets. Diaries. Password Protected Websites. The Unconscious. The Occult. The Spirit.
AQUARIUS Friends. Groups. Clubs. Teams. Bands. Political Parties. Trade Unions. Social Media. Your Social Life.
PISCES Success. Ambition. Achievement. Your Paid Role. Your Unpaid Role. Career. University. Social Status.
What I kept telling my Cosmopolitan readers throughout 2017 in particular is worth repeating. Even though you're swimming against the currents in 2016, 2017, you will be making a huge new splash in 2019. Think of it as going from doggy-paddle in stormy seas, into some beautiful new beach resort, ready for the biggest and best yet. What to Expect From January 2018 – How to Surf Lucky, Lucky Sagittarius Cycles
In astrology we have waves of impact. It's like having waves rolling across a beach rising to a swell. The swell is the end of this year. The very peak of that swell is 2019, in terms of your good fortune, solutions and big answers. What I'm going to do now is give you some dates for the start of the current. The first major ripples.
Mars in Sagittarius 2018
What you will notice from January 27th until March 17th is a big increase in action and speed. The one or two situations which left you with the worst taste in your mouth in 2016, 2017 can now be sorted out, confronted and moved forward. Instead of just sitting there, sighing heavily at the bad behaviour of some people – or the unfairness of the universe – you get a chance to be proactive.
January 27th until March 17th is absolutely key for those areas of life I listed for your sign. Why? What you are doing is preparing the ground for new growth in November and big harvests in 2019. Please don't underestimate this period. You're not going to have big rewards and sparkling repair work right away. In fact, you'll be 'dealing' rather than receiving. But all the dealing you do is going to be so, so worth it once Jupiter moves into Sagittarius. Like everything in astrology it's about timing it right. You have to let the 'clock' of your horoscope tick around in the right way, at the right speed. What you're going to find in February, March 2018 is a sudden speed-up of all those Sagittarius life departments I mentioned above. The clock hands of your life will be whizzing around twice as fast. Why? Because you need the biggest possible push into a new cycle.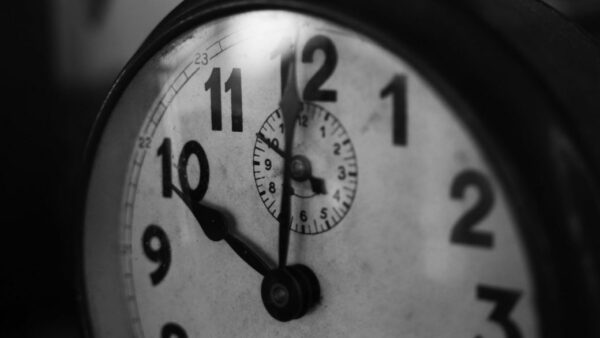 Planet Changing Benefits – Watch Airlines, Border Control, Globalisation, Education
The Sagittarius cycles are a huge deal because billions of us have Sagittarius horoscope placements. Maybe you have a lot of them (check if you have your Premium Chart) in which case your entire life is about to change in slow stages. Even if you are just a 'generational' Sagittarius type, born in the years when a slow-moving planet like Jupiter, Saturn, Uranus, Neptune or Pluto was in this sign – you stand to gain.
The global change affects you personally if you have anything at all in Sagittarius. The personal changes you make affect the world. In what areas of life? Airline Travel. Cruises. Car Journeys. Vacations and Working Holidays. Export and Import. Race Relations. Foreign Relations. Emigration. Border Control. Passports. That's the pure 'travel' side of Sagittarius.
The 'travel in the mind' side of Sagittarius is about mind expansion. Astral Travel? Maybe. Certainly academia, workshops and education. Seminars and webinars. Books and digital publication. The worldwide web. Vast subjects like philosophy, quantum mechanics or classical music. I hope you get the picture. Universities in general are ruled by Sagittarius. Books, publishing, libraries and the rest of course cross over many categories at once.
I can tell you first-hand – these industries have been suffering in 2016 and 2017. The rise of independent digital publishing in particular has really had an impact on the book trade, as has the competition from websites and blogs. But – change is coming. How? It may be new technology which allows for win-win outcomes or perhaps a cultural change in the publishing industry. All things are possible when Jupiter is around!
How The World Suffered in 2016, 2017
The world only gets one serious, stuck, sombre, sometimes sad cycle of Saturn in Sagittarius every 29 years. And we had it (oh goodness, how we had it) in 2016, 2017. How did it affect you, in relation to the above?
I stopped going to Paris because of the constant threat of terrorist attacks. My luggage was searched at another airport and I was detained. I am sure you have your own story. Checking the list above, you had two years of restrictions, paranoia, heavy-handed people, stuck systems, and the rest. That's Saturn in Sagittarius and if you were born even with Uranus, Neptune or Pluto in that sign, you would have felt it – as you can only feel it every three decades.
Moving Forward in 2018 and 2019
The entire planet is going to move forward, starting very quickly with the arrival of Mars in Sagittarius from January 27th as governments and big business want to thrash things out. They don't have closure from last year – yet. There is 'life gardening' to do and a lot of rubbish, junk and life pollution – especially regarding globalisation, immigration, airlines, racism and terrorism – must now be well and truly dug from the soil. These are all ruled by Sagittarius. And they need to shift.
I am sure you can see how big waves around the planet create little ripples that hit you where you live. Maybe your job was affected. Maybe it was your love life. Perhaps it was your finances. Your friendships. Your family. Maybe it was your health.
Let's say you were a Pisces having Saturn in Sagittarius – thus having major career challenges – but your personal birth chart also shows you have a planet in Sagittarius – so it would have been your life as a librarian that was affected. (You work in the public library sector and Sagittarius rules publishing).
I hope you get the picture. But don't dwell on the past too long as things are moving quickly in your chart! In fact hard lessons we all had to learn about Sagittarius 'stuff' in 2016, 2017 will help us go higher, faster, further in 2019.

Are You a Premium Member?
You should be watching for the day that Mars passes the same number (degree) as your Sagittarius factor. And if you have lots of them, count all days. You can always find where Mars is on this website, in the list of Current Planetary Positions. He generally takes a couple of days to go through one degree or number, so if you have Jupiter at 23 Ceres you would be watching and waiting for Mars to cross 23 Ceres on March 6th, 7th.
In general just set aside February, March to accelerate, confront, manage, deal and do the work. You also have a little more to do on the Full Moon in Sagittarius which occurs on 29th May 2018. Give yourself more time and space across the 28th, 29th, 3oth so that you can take another look at what needs to be fixed and what you want.
You will then go into a pretty quiet time. But don't worry – the ground you prepared is developing. The soil is slowly becoming richer and more fertile ready for new growth. Boom! Jupiter then moves in near 9th November.
Those of you with Sagittarius factors at 0, 1, 2, 3, 4 who did the work earlier in the year will be first to benefit. That is when I know you – dear reader – will be in touch to let me know you got a scholarship to New York, or your new website finally got launched. That is when the 0, 1, 2, 3, 4, Sagittarius people will realise all they learned the hard way in recent years paid off.
[contentblock id=show-chart]

Merry Christmas 2018
After the first 'bump' of news headlines near 9th November which lets you know that at last the big, wide world of travel and travel in the mind is yours to explore again – we have a few delays and changes. Mercury is Retrograde, also in Sagittarius. From Christmas Day, though, Mercury is out of shadow and we're good to go.
Those of you with Sagittarius factors at 5-11 will have a very, very Merry Christmas in 2018 and then others will follow. Sagittarius factors at 11-17 are triggered in January 2019. Factors at 17 to 21 are triggered in February 2019. Factors at 21 to 24 are triggered in March 2019. Factors from 25 to 29 are triggered in November 2019.
For more specifics, again, closer to the date – please refer to your birth chart as you are reading your extended Premium forecast as Jupiter will often cross your Sagittarius factors more than once, so it's double your luck.