In the series, Horoscope Houses in Astrology, I'll be going deeply into the meaning of each of the twelve houses for you, so that you can take your astrology further and understand your horoscope better.
The Second House of your horoscope is ruled by Taurus and Venus. It is about everything you earn, own or owe. Money, credit cards and shopping are Second House matters. So is the value of your company, or the value of your shares. The Second House is about your own money, possessions, house, apartment or business, independent of other people.

It's all about Food
At the core level it is about food, because food is the most basic item of exchange or trade. Thus the idea of 'bean-counting' and the link between the Second House and accountants, or professional Bean Counters. People selling their home-made jam, from home-made organic strawberries, at your local market, are 'doing' their Second House.
You are also living out your Second House when you decide if it's a bargain, or over-priced. The Second House is about the price tag you hang on everything. How much can you afford to pay for rent, for a mortgage, for a property portfolio? When people ask 'What is it worth? ' they are asking as Second House question.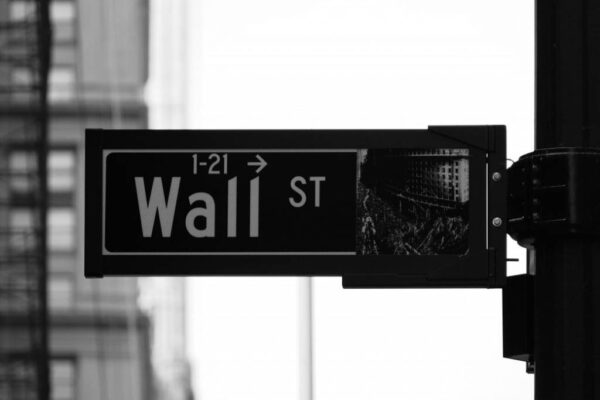 Saving Souls or Selling Your Soul
This brings us to Wall Street, which is linked to Taurus and the Second House because of its 'birth' chart, but also because of the famous charging bronze bull, which symbolises a bull market on the share markets. People who make a fortune on Wall Street can do so, by selling their souls. Some who make a fortune there, like Bill Gates, use their fortune to save souls. Both are Second House decisions.
Sex and Property
The Second House is ruled by Taurus in astrology, right opposite the Eighth House, which is ruled by Scorpio. They are connected, but different. Scorpio is about sex and money. Sex and property. Sex and possessions. Scorpio is about the marriage and mortgage.
If you have children, we then start talking about your legacy. Your last will and testament. It gets complicated! Death, property and money are also Scorpio and Eighth House concerns. I will talk about the Eighth House a little later in this series, but essentially, Taurus and the Second House are about your own personal valuables and values, not anybody else's.
If you have a stellium (more than three factors) in Taurus, which premium members can check in your chart below – if you have it – you will quickly see how true it is, that your life revolves around money, possessions, charity, business or property. Even if you don't have a birth chart, if you are a Sun Taurus, then you shine when you save or make money. You shine when you fundraise or are generous with good causes, or generous with people in your life. When you are mean, or bad with money, or greedy – you lose your shine.
Good and Bad Taurus
I think we all know a good Taurus and a bad Taurus! A bad Taurus is hungry for cash and sells her soul/his soul for the same. A good Taurus will make sure he/she shares what is there, and gives freely without expectation of reward. I find it really interesting that Bono from U2 and Her Majesty the Queen are both Taurus people and both were singled out in the media for legal tax avoidance during the Paradise Papers hacking scandal. Tax is actually a big concern of Taurus as he/she grows older and so the Second House is associated with politics, in the sense that we view governments as taking some of our money – through tax – and thus politicians represent a good deal, or a bad deal, to us.
This takes me to the question of values. I often say 'What you will and will not sell out for" and this brings us back to the things that money cannot buy. Integrity. Freedom. Self-Respect. Compassion. Truth. Dignity. These are the priceless, precious, spiritual values that matter the most. They say you 'can't take it with you, when you're gone' (talking about possessions or property) but what you do take with you, into the afterlife, is your soul stash. The stuff in your spiritual 'bank account' being the character assets that you refused to trade over.
The Second House and your Innate Wealth
I am a huge admirer of Sun Taurus Joanna Lumley, who as a single parent and actress, handled her career with such dignity. Her intelligence, grace and fame is a glittering, expensive asset – but she uses it, without charge, for good causes she believes in. The astrologer Howard Sasportas, writing in The Twelve Houses (Thorsons 1985) says, "The Second House depicts our innate wealth which can be tapped – our substance or soil which can be tilled productively." This takes us back to Taurus the Bull and its rulership of the Second House. This idea of 'farming' your assets is crucial to the Second House, which is about the talents or skills you can sell, or trade over.
When interpreting your personality and destiny planets in Taurus in the Second House (you can check this with your Premium Member chart) are about how you cultivate your personal 'farm' in life and how you reap what you sow.
[contentblock id=show-chart]
Your assets show in the Second House in Taurus. What you are born with. If you have a hard-work planet like Saturn here, then money will also be hard work for you, or it may be tough for you to figure out how to 'trade' the assets, skills or talents you have. If you have Jupiter in Taurus in the Second House then your valuable assets include your natural good luck, your generosity, your desire to do good in the world and your ability to solve problems for people.
The highest expression of the Second House is to show the rest of us what is valuable in this world by hanging onto it and preserving it. It may be priceless works of art. It may be your commitment to putting compassion before shopping, so that you make money, but always make sure it's freely donated.