Horoscope Houses in Astrology
Welcome to Horoscope Houses in Astrology, a series on the twelve houses of your birth chart, and their meaning. This time the Third House and Fourth House of your natal chart (personal horoscope) are in focus. Of course, the houses have the same meaning no matter if we are looking at your public predictions (your zodiac sign) or your private predictions. If you are a Premium Member and have your own birth chart from me, though, you'll get the most from what you're about to read.
A really simple way to know yourself at a glance is to find which zodiac signs dominate. Which house (or slice of the wheel) has the most factors? If it's Gemini then that's your Third House. If it's Cancer, that's your Fourth House. Even if you only have one factor there, you can still see it at work – but if you're strongly Fourth House, then what you are about to read will explain big life events for you, life themes and also your personality.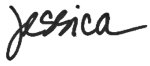 Horoscope Houses in Astrology – The Fourth House
The Fourth House is ruled by the Moon in astrology and the Zodiac sign Cancer. I spend a great part of my year at my beach house in Australia, unplugged. No telephone, no television, no computer. Whenever I go for a walk along the seashore, I find huge families of tiny crabs, all burrowing furiously into the soft, white sand. They always turn to their homes when they feel insecure.
Your Sense of Home
Cancer is a sign very much associated with home. House, apartment, land, garden, home town, homeland. I often find crab shells in the water, which are reminders that Cancer carries her/his 'home' as part of himself or herself. The home is carried around, all the time. This is why so many well-known Sun in Cancer people never lose their accents when they emigrate or move. Even if their voices change, their sense of belonging remains tied to where they come from. In fact, where they come from – is who they are.
Patriotism and the Fourth House
Cancer is the sign of tremendous patriotism for this reason. The exception to this rule is the person with Fourth House horoscope factors who has had a very difficult childhood, or for political, economic or other reasons has to leave home. The home town and homeland are rejected. Even so, the Fourth House will ultimately 'out' and you tend to find that people with horoscope factors in Cancer search for a substitute place to belong to.

The Moon and Motherhood
The Moon in astrology rules motherhood, and I am sure you know the famous connection between the Moon's 28/29 day cycle (a moonth, in the old days – which became a month) and a woman's monthly period. The Fourth House is about your mother, or stepmother. If your grandmother raised you, then it is about her. The precise nature of the relationship with Mum or Mom can be shown by the patterns in the Fourth House – the aspects – and also the combination of horoscope factors you find there.

The Fourth House and Your Family or Tribe
Of course, as the Fourth House is about the family as a whole, it brings in fathers and father figures; siblings; aunts and uncles; cousins; nieces and nephews; grandparents. The family tree is a good image to hold. So is the idea of a clan. Those crabs on the beach near my property in Australia all belong to a tribe. It's rather like the tribes of Scotland which all shared the same surname. If you are strongly Fourth House and have a stellium (three or more factors) in Cancer then your family tree, clan or tribe will either be a core part of who you are – or there may be lost branches or fallen leaves, owing to stormy conditions involving parents, grandparents or others. It is still at the core of your identity and life path but it may be harder for you – in fact, a difficult family tree can have a huge impact on every aspect of your personality, career and personal life.
Writing in Horoscope Symbols, Robert Hand notes "Real estate is our private piece of Earth, land on which we build our home." The association of the Fourth House with your apartment or house is really emotional in nature, not so much about making or saving money through playing the property ladder. Cancer, the sign ruling this house is a water sign and is about irrational feelings. The way one feels, emotionally, about a particular residence is an expression of the Fourth House. You will sometimes read that Cancer and the Fourth House mean you 'love your family and you are 'home loving.' Nothing could be further from the truth. I have seen many readers' personal birth charts on this website who have several asteroids and planets in Cancer and the Fourth House and have struggled with one particular relative and could not wait to move to a new city! As with all astrology it depends on the factors you have in the Fourth House and the cycles you are experiencing. One way or another, though, this house shows where you come from – and why it matters – and where you must belong in the world.

As you might imagine, leaving home for the first time is a huge deal for a strongly Fourth House person and the date you move out usually reveals an astonishing number of transits hitting the Fourth House. It is a defining moment in the life of a heavily Cancer/Fourth House person no matter if s/he is elated and liberated or terrified and lost. The only comparable moment is really the loss of the Mother relationship and again the transits will show this in the chart. More happily, a transit of Jupiter in Cancer in your Fourth House, touching your Cancer factors (the next one is 2025) will bring resolution of any family, property, home town or homeland issues – and at its best, the dream home you have always wanted.