Horoscope Perfect Storm Predictions
Major events in your life are predicted by 'perfect storm' conditions when a number of patterns in your horoscope all unfold on the same day. If you think about it, this makes sense. A new job, for example, can result in changes to your finances, to your house or apartment (you might move) and thus to your household or family. So, you might be looking at exact line-ups in Capricorn (career), Taurus (salary) and Cancer (home life).
This takes a fair amount of work, but actually, it is the best way to make pinpoint predictions. What you are looking for is transits which line up precisely with not just one, but a number of patterns in your chart.
This old astrological clock (below) is a good illustration of the 'tick tock' of fate. When things spin around at the right time, and not just one – but two or three patterns – are triggered, major events take place.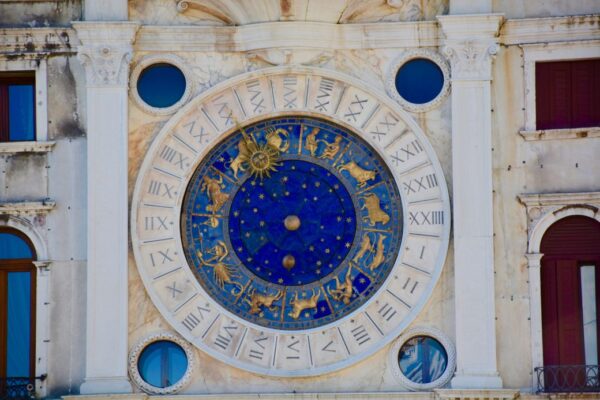 Photo by Josh Rangel
Australia and Black Monday 1987
On 19th October 1987, the world experienced a devastating sharemarket crash. Australia was no exception. I remember being at the pub in Sydney as people wandered in from the Australian Stock Exchange offices to get drunk. Some had lost a fortune. Some were very happy. What was going on in the Australian chart?
There are a number of different horoscopes for Australia. The most modern, which acknowledges Indigenous/Aboriginal rights, dates from May 27th 1967 when the nation voted for a new constitution.
Venus is at 18 Cancer in the Fourth House of property – apartments, renovations, houses, back yards, council approval, property developers and the rest. Australia has a love affair with builders and building.
Uranus is at 20 Virgo in the Sixth House of work and employment. This is where we find the trade unions, the majority workforce, employees and staff. Not so much the top end of town, but the rest of us.
Neptune at 22 Scorpio is the financial and economic bubble which Australia is in. She bobs around in a bubble of borrowed money – mortgages on inflated property prices.
Pluto is at 17 Virgo, again in the Sixth House of work and employment. Pluto is closely tied to Venus at 18 Cancer.
The North Node and South Node, which show the nation's karma, are in the finance signs, Taurus and Scorpio. The North Node is at 5 Taurus and the South Node is at 5 Scorpio.
I hope you're getting a feel for this Sixties incarnation of Australia. This is the lucky country. But what happened on Black Monday 1987 when she became seriously unlucky, along with the rest of the world? What happened to create so much panic, on October 19th that year? Sunny Sydney shook!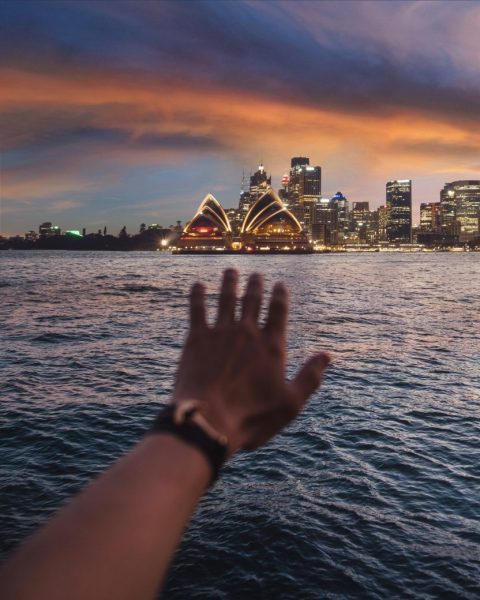 How Black Monday 1987 Shows Australia's Perfect Storm
We can see that 5, 17, 18, 20, 22 are key degrees in the Australian chart. They spell out her economy, her work force, her property market and the security she has.
On 19th October 1987, Black Monday, we find
Mars 6 Libra (very close to 5 degrees)
Saturn 17 Sagittarius
Uranus 23 Sagittarius (very close to 22 degrees)
Neptune at 5 Capricorn
This is a powerful example of how the astrological weather can create unusual patterns – unique patterns – which trigger a country's horoscope in many different houses, or life departments, at the same time. Saturn, Uranus and Neptune are slow-moving outer planets which usually bring about historic changes. It was so in this case.
Australia's Big Woolworths Float in 1993
The highs and lows, the ups and downs, can all be seen in a perfect storm. The record-breaking Woolworth's float of 1993 is a case in point.
Triggers for the 5, 17, 18, 20, 22 degree placements in the Australian horoscope were, on May 19th 1993 – Jupiter at 5 Libra. Uranus at 21 Capricorn. Neptune at 20 Capricorn. Chiron at 18 Leo.
Sometimes the 'perfect storm' of a number of patterns unfolding at the same time can be brilliantly colourful. You'll note Jupiter (abundance, boom, optimism, growth, expansion) is in the pattern above. Woolworths was seen as a 'Mum and Dad' investment. Jupiter was in Libra, the sign of husbands and wives. Capricorn is the sign to be associated with big business. Leo is about parents and children.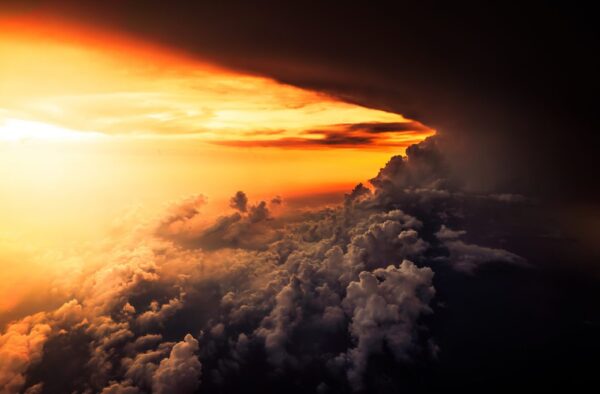 Predicting Your Perfect Storms
How do astrologers make predictions? How can you make predictions too? Look for 'perfect storm' patterns which repeat through time. The zodiac signs tell the story. Sagittarius (above) is the sign that rules foreign people and places, and Australia's economy was knocked sideways by foreign countries and their sharemarkets. Capricorn, of course, rules the people at the top of business and government.
Checking your own history is a good way to begin. Use the free Astro.com Ephemeris archive (one for every year) and look for highs and lows in your life to see recurring patterns!
An Ephemeris is really just an astrologer's calendar. It's non-mainstream time. It shows you past, present, future. We use Astrodienst software to produce your personal birth charts here if you are a Premium Member.
Where are the 'perfect storms' in your personal birth horoscope coming from? If you are a Premium Member, take a look at your chart, and watch the movements of Uranus in particular, as he goes through Taurus from May 15th 2018. You have probably never experienced this cycle in your lifetime so it is worth watching.
I am sure you can see that as Uranus moves from 0, 1 Taurus across to 3, 4, 5 he will trigger Australia's North Node and South Node at 5 Taurus and 5 Scorpio. I'll write more about this 'perfect storm' for the nation's economy as we get closer to the time.
This is a massive transformation which will only be hinted at in May 2018. But there will be a very strong clue about a revolution in the years ahead, especially with Australia's banks, taxation, exports and superannuation. Why? Because we have such heavy Taurus weather that month. In fact, close to Wednesday 16th and Thursday 17th May, 2018, Mercury (the media) will cross that crucial 5 degree spot in Taurus in the Australian chart. That's some announcement. That's some statement. That's some press conference.
Australia's Perfect Storm June 2019
We're seeing an astrological perfect storm for Australia in June 2019. Do you know about the free astrology tables provided by Astrodienst? They show the horoscope weather far into the future, and my eye was caught by June 2019. This is really like a time-travel calendar.
We can see a range of transits, or travelling factors, either at or close to 5, 18, 20, 22 degrees. As we've seen, these are the economy/jobs/property hotspots in the modern Australian horoscope.
Uranus – shock, revolution, radical change, independence – is right on 5 Taurus and conjunct and opposite Australia's Nodes in the 'dollar' signs of Taurus and Scorpio. That's big. It's never happened before, in terms of this new version of Australia, and her new chart.
Neptune is at 18 Pisces. Saturn is at 18 Capricorn. This picks up Australia's natal Saturn at 17 Sagittarius, by just one degree's difference. I hope it's clear that June 2019 is a global economy issue that hits Australia directly. Sagittarius, as we saw back on Black Monday, is about Down Under in relation to her exposure to Wall Street and the rest. The Nodes are at 18 Cancer and Capricorn too.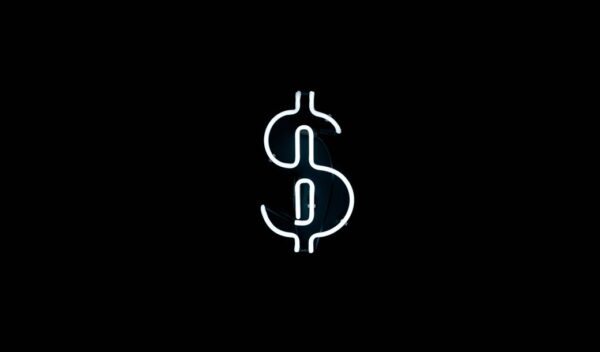 The Astrological Weather for Australia in June 2019
Jupiter begins the month at 20 Sagittarius. Again, this is about Australia's dollar currency tied to the British pound, American dollar, Euro and no doubt cryptocurrency, by this stage.
I am writing this on Monday 30th April 2018, and so we're looking just over 12 months into the future, but it's a safe bet that Bitcoin, Ripple, Lightning and the rest may be directly affecting the Australian Stock Exchange here.
Just to recap, in that modern Sixties chart we have for the nation, she has –
Venus at 18 Cancer in the Fourth House of property – mortgages – and high-rise apartment developers. House prices and renovation loans.
Uranus at 20 Virgo in the Sixth House of work and employment. Trade unions and the working class/middle class, and their superannuation too.
Neptune at 22 Scorpio is the financial and economic bubble which Australia is in. Her 'unreality' if you like!
Pluto is at 17 Virgo, again in the Sixth House of work and employment.
The North Node and South Node, which show the nation's karma, are in the finance signs, Taurus and Scorpio. This reveals her debts and credits, which she achieves by her actions as a nation, over the fullness of time.
On Thursday, June 27th 2019, allowing a day either side for world time zones to catch up with each other, Australia has her horoscope triggered by the Sun at 5 Cancer, Uranus at 5 Taurus and Chiron at 5 Aries (just for good measure). June 26th, 27th, 28th 2019 are crucial for Australia's economic and property future and because Uranus is involved, this will be a shock, a revolution and a radical change in direction. A perfect storm.
If you really want to zero in on June 2019 you'll also be tracking the 'perfect storm' conditions of other nations, sharemarkets, stock exchanges and so on, which lock into Australia's patterns – and particularly those at 5 degrees.
What do you think? What are you seeing here? I've tested this Australian chart several times against major events in her history and it chimes accurately. Something to watch here will be Indigenous/Aboriginal land rights, compensation and settlements in particular as this is very much a horoscope which was born from a landslide vote in favour of Australian reform regarding the First People's legal status. Yet – it looks like just one lightning strike in an overall storm.