Our Strange, Stuck, Aries Weather
So you're reading your horoscope, right now – on this website. And you're feeling weirdly motivated but stuck, too.
Just when you should be making quite a radical move, life is stopping you. Just when you should be taking everything you have been doing since 2011 – and furthering the experiment – the universe is getting in the way. Welcome to our strange, stuck, Aries weather which is on repeat from 6th November 2018 and ushers in the New Year 2019 too.
This is rather like hearing a series of telephones ring with messages for you, about a brand new start in your life – but when you go to answer, the phone just keeps ringing!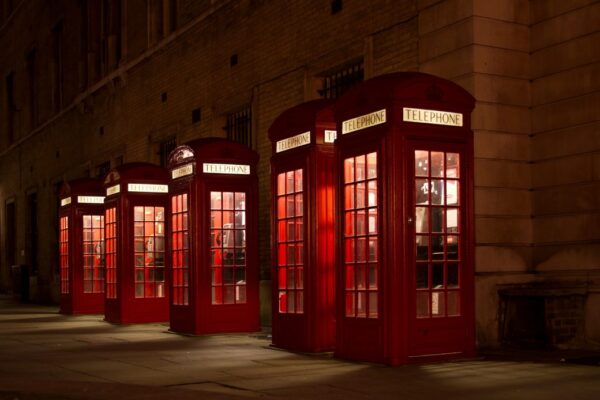 Marko Pekic photo
Our Strange, Stuck Aries Weather and Your Horoscope
If you have a stellium in Aries in the First House (an unusually high number of factors) then you'll already know this backwards / forwards story is about your image, profile, name, reputation, appearance or online identity. Your personal birth chart can tell you that.
[contentblock id=51 img=html.png]
Even without a full personal birth chart, you can still see the way the wind (isn't) blowing at the moment, just by glancing at your Solar Sign horoscope which is based on your Sun Sign.
ARIES Image. Profile. Name. Title. Appearance.
TAURUS Secrets. Subconscious. Mysteries. Depths.
GEMINI Groups. Friends. Teams. Networks.
CANCER Career. University. Volunteering. Caring.
LEO Travel. Publishing. Web. Education.
VIRGO Finance. Property. Business. Charity.
LIBRA Partners. Exes. Enemies. Relationships.
SCORPIO Work. Body. Routine. Lifestyle.
SAGITTARIUS Children. Lovers. Youth. Babies.
CAPRICORN Home. Family. Household. Property.
AQUARIUS Communication. Media. Web. Writing.
PISCES Cashflow. Values. Property. Business.
When Will Everything Move Forward?
Uranus rules the internet, as it is associated with electricity, new inventions and new technology. In fact, it was the years when Uranus was in Aquarius (groups) that the worldwide web got its proper public launch and the massive social media networks we have today are evidence of that. If you are wondering when everything will move forwards, you are really looking for the day that Uranus goes direct on January 7th, 2019, when the replay begins.
Uranus will go across Aries 28-degrees for all of January giving you the 'last chance to have a last chance' with its revolution in that area of life (above) which has told such a long and complicated story in your life, for many years. In fact, a lot of it happened online. Did you know Uranus rules rejection? You have had The Rejection Dance for a very long time, hearing the 'No' word from people, being ignored, overlooked or finding others distancing themselves from you. At the same time you have been busy rejecting who/what seems false, wrong or outdated to you! Thus, the dance of 'No' meets 'No' and from this, comes the constant churning sensation you have experienced.
Gemini people have rejected people within their groups, but also been rejected by them. This has gone beyond unfollowing on Twitter. It's substantially changed Gemini social lives and social circles over the long-term. Cancer people have found the Rejection Dance in their career, over many years. They have pushed away from their job or chosen field, but also been turned down, undermined or sidelined on particular projects, or with specific roles.
Aries Weather and Chiron in Aries
On Tuesday 17th of April, Chiron entered Aries. That's historic. Chiron is a symbol of extreme experimentation! He was, among other things, a music teacher in the ancient world. Our most famous image of him, shows him teaching the lyre – even though he is half man, half horse. Chiron was the centaur who tried everything from herbal medicine to archery, and he confronted and challenged everybody who came across him.
So, in the areas of life you've seen (above) you will find Chiron asks 'Can you get away with this? Dare you get away with this? Who says you can't get away with this?' At the same time, though, please be aware you have Uranus Lag. This all feels like 'new, new, new' but it isn't actually. Not yet! That comes on March 7th 2019 when at last, Uranus leaves Aries for good. Probably for the rest of your life.
If you are a Sun Libra person and you're single you will be relieved to know that. Being rejected by your former or potential partners during this long cycle, but also turning them down – or turning them away – has made your life so complex, because you are all about partnership. This may have been professional as well as sexual partnership. Two has not been your magic number because of the Rejection Dance! Yet, from March 7th 2019, it's over.
What remains is Chiron the teacher. You will be taught how to get away with the impossible, the outrageous, the unthinkable and the audacious with former, current and potential partners from that point. Uninterrupted by constant churning.
The New Moon That Wasn't – April 16th, 2018
We had 'the New Moon that wasn't' on April 16th, 2018 because although things feel like a fresh start, with those areas of your life above, you were in flux. If you are a Leo, for example, and you had Uranus in your Ninth House of websites, blogs, foreign people and places – you may have been pursuing some new plan or idea in that area – but the wheels got stuck.
No matter what your sign, mid-Aries 2018 was so misleading! It was like being told 'Thunderbirds are go' and 'All systems are go' and they not, because the electricity was not plugged in. We had a Mercury Retrograde at that time, along with Uranus preparing to go retrograde.
What you thought would be a radical change, liberating, freedom from (something or someone) was not. If you are a Virgo, for example, this would have involved your bank, income, debts, house, apartment, charity, possessions or business. This is still a process in motion.
Are You a Premium Member?
If you are a Premium Member, please keep reading your exclusive extra content every week as I will track this Aries weather for you and show you where it's going. The Chiron in Aries cycle is very important, so is the strange behaviour of Uranus in Aries. If you are a Sagittarius person, for example, this has been about your children (if you are a parent) and you need to know! In general, though – expect a Back to the Future moment from Tuesday 6th November and right up until Uranus finally, absolutely leaves Aries on March 7th, 2019, you will be dealing with unfinished business. The Rejection Dance was never truly over. The Revolution with all its new freedom and exciting independence, has been interrupted. Yet – it will come. And once you are past March 7th, you can well and truly say you have done, all that needed to be done. Chiron in Aries can then teach you the rest.