The Russia Saturn Return
What happens to Russia, born in her modern form on 12th June 1990 at 9.45 pm GMT in Moscow, experiences her Saturn Return? This will take place on January 24th-31st, 2020, as Saturn goes to 24 Capricorn, where it was originally placed in the 'rebirth' astrology chart for Russia in 1990.
A Saturn Return, as anyone in their late twenties will know, is a heavy burden to carry and involves a great deal of patient hard work as one must take full responsibility for previous actions. To be born with Saturn in Capricorn, the sign of the system, the establishment, the hierarchy and high society, is to carry a load like no other. So what happens when it strains?
Russia Astrology Charts in History
What else falls at 24 degrees in Russian astrology chart history? In astrology, if a country has many different forms of architecture, stretching across the centuries (for example, the stunning 20th century Moscow trains co-exist with the old Kremlin walls) all 'rebirth' horoscopes are used.
We allow a one-degree orb or gap in modern astrology, which uses the asteroids too, so we are really hunting for horoscope factors at 23, 24 or 25. The zodiac signs below tell the story of what is going to happen to Russia in January 2020.
This is about employment, the workforce and the working people (Neptune in Virgo). It is about families and particularly property – houses and apartments, and property investment (Cancer). It is about the economy, pure and simple (Taurus). It is also about Russia's status with global groups, like the Olympics Committee, the European Union, NATO, the United Nations and so on (Aquarius). This is an epic Saturn Return. In a moment we'll find even more evidence for that.
Russia Romanov Dynasty
3rd March 1613, 12.00 pm, Moscow
Neptune 25 Virgo
Russian Revolution
8th March 1917, 9.00 am, Leningrad
Saturn 23 Cancer
Russia USSR
30th December 1922, 12.00 pm, Moscow
Moon 23 Taurus *The time here is unknown so the Moon may actually be at 24 or 25 Taurus, but within orb.
Russia End of Communism
24th August 1991, 6.30 pm GMT Moscow
Moon 24 Aquarius, Mercury 25 Leo
Not Just a Saturn Return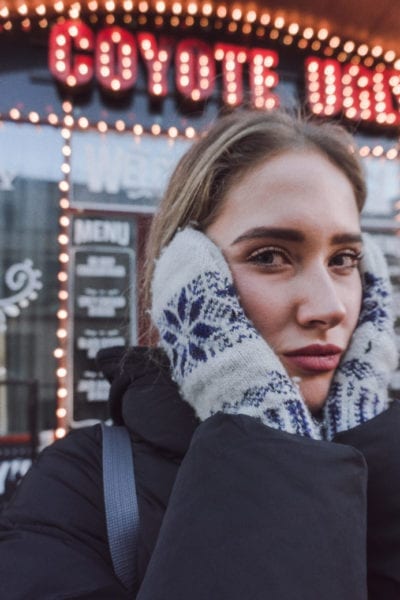 Modern Russia has Saturn in Capricorn, the sign of the mountain goat who social-climbs his or her way to the top of society. Capricorn is also ambitious, patient, respects the system and will often do anything to get to the top, or stay at the top. Down below, on the mountain (usually a pyramid-shaped structure, like the class system, or a caste system) we have the common people. You and me. Not the elite top 1% of wealth, fame and power, but regular citizens.
What happens when a nation is born with Saturn in this sign, and then experiences transiting Saturn returning to the same spot? As you've seen we can time this quite precisely to the final week of January 2020, but there is more to it than that.
This is like no other period in history. We are also seeing the transiting South Node, Pluto, Ceres and finally Jupiter also move to 24 Capricorn. The whole transit moves like a long, slow, hard winter right across the Russian horoscopes, set for all versions of this unique nation. The younger generation of Russians born in the 1990s will be affected most. Hang in there.
March 2019 Begins the Process
The South Node (fate) passed 24 Capricorn on March 12th through 24th, 2019 at the peak of Robert Mueller's investigation into what is known as Trump Russia. In the same month Mercury Retrograde passed 24 Pisces. I am sure you know Mercury Retrograde and its reputation for retractions, product recall, rescheduling and so on. Put 're' in front of just about any word on Mercury Retrograde and history later reveals everything to have been a mere rehearsal. A first or second attempt.
Watch the Cover-Up
In astrology, an eclipse is always a cover-up or blind spot. We have one on 16th July, 2019 with the Sun at 24 Cancer opposite the Moon at 24 Capricorn. This is a Full Moon – a time of reckoning. Time will ultimately prove this was the day that the entire world was left in the dark. Eclipses conceal, they never reveal. This one falls right on Russia's Saturn. I am filing this feature on 15th April 2019, so three months from now, we should all be watching what we are not seeing – on 16th July 2019 – regarding Russia.
Moving forward in time we find Russia's heavily fated Saturn at 24 Capricorn under transit from Ceres (the compromise deal) at 24 Capricorn on January 17th and 18th, 2020. This is just a few days away from the actual Saturn Return. There will be a carve-up of power within the Russian system – notably involving her plutocrats – the oligarchs and billionaires – at that point.
We then wait for the peak crisis, which is Pluto going over 24 Capricorn. This happens days later, from February 21st and as this cycle continues for months, with Pluto stuck at 24 Capricorn, we're looking at a sweeping transformation in power. As an astrologer we expect to see departures at such a time. The Departure Lounge at the top of Russian wealth and power is full. You can expect it to clear, by all the laws of astrology, starting January and February 2020 during that long winter. A new generation for a new Russia, rising through a mini Age of Aquarius, will replace the old layers at the top.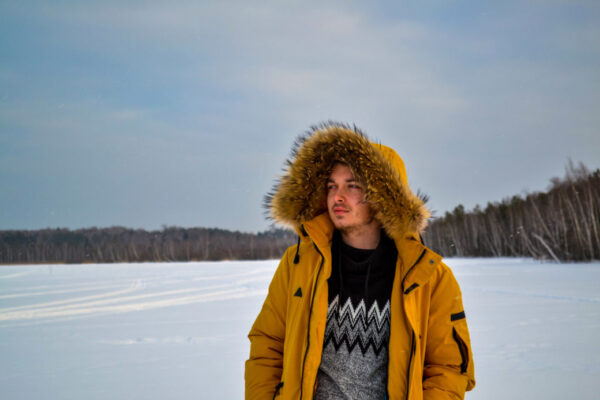 How 2020 is Russia's Year Zero
We see Jupiter (the clean-up, the repair work) move to 24 Capricorn between March 29th and April 6th, 2020. Jupiter tends to wash away previous problems and uproot even the deepest-seated issues, before progress and improvements begin. Increasingly 2020 is looking like Year Zero for Russia.
June 23rd to 30th sees Jupiter again at 24 Capricorn, alongside Pluto at 24 Capricorn, triggering not only Saturn (the elite at the top) but also – in the other charts – employment and the workers – the working class – families – houses and apartments – property prices – property investments. On a world scale this is a United Nations trigger and perhaps one for the Olympics.
Russia in 2021
The process is not over until Pluto, the great transformer, passes 24 Capricorn for the last time in January and August-November 2021. By then, though, something very interesting is happening. Jupiter and Saturn are in Aquarius, moving Russia into a mini 'Age of Aquarius' when diversity, community and equality will come to replace the tight concentration of absolute power and money at the top (the Capricorn goat's mountain). Aquarius is a symbol of a water-bearer who supplies the community 'pool' as everyone pools resources. This is Russia's rebirth as a nation.
What is most interesting here, which I am sure you can see from the chart details above, is that she will go straight back to her 'End of Communism' beginning in 1991. Back then, the Moon was in Aquarius. So, everything old will be new again. Not without a serious crisis first, though.
Pluto transits always bring a downfall for people, organisations or even entire nations which abuse power. In astrology you can track Pluto cycles from 1930 when the planet was discovered and named, and find one example after another of individuals, political parties and sometimes whole countries which fall, on these transits.
Do You Have Factors at 23, 24, 25 of the Zodiac Signs?
Events in Russia don't just come from nowhere. In astrology, people shape events, and events shape people. If you have factors at 23, 24, 25 of any zodiac sign and live or work in Russia, you may be drawn into the events to come. Even if you have no connection at all with this mysterious country (which fascinated Churchill so much) you may have a 'six degrees of separation' story with Moscow, St. Petersburg and so on – as 2020 and 2021 come around – if you have patterns at 23, 24, 25.
We would expect other great nations to share that pattern, as they must surely be part of Russia's destiny. The United Kingdom astrology chart set for January 1st 1801 at 00.00am in Westminster shows Saturn at 23 Leo, the sign ruling the House of Windsor and Buckingham Palace, and particularly the heirs to the throne – Prince William and his children.
The United States Confederation astrology chart set for 15th November 1777 at 12.00 in Philadelphia shows the Sun at 23 Scorpio, the sign ruling the economy, taxation, Wall Street and international trade. Venus is also at 23 Libra which is the sign of one-on-one partnerships – like the Special Relationship with the United Kingdom.
This is a perfect storm. Russia will not be the same. The United States and United Kingdom will be drawn in. If you also have factors at 23, 24, 25 then it may be that destiny also involves you – perhaps through your work or your travel plans.
Of particular interest here are young Russians born with Saturn, Uranus, Neptune or Pluto (the slow-moving outer planets) also at 23, 24, 25 as they will be hardest hit by the changes, but also the generation most determined to change. Jupiter, the repair worker of astrology, will turn their lives around and their nation around for the better as he passes 23, 24, 25 too.
[contentblock id=51 img=html.png]
Source: The Book of World Horoscopes by Nicholas Campion, The Wessex Astrologer, Bournemouth 2004).