All-female space exploration. Pakistan and India change world trade. New American immigration rules. A new Hong Kong-Britain relationship. Here's how the astrology looks. PLUS, Why the year 1983 in your life is coming back…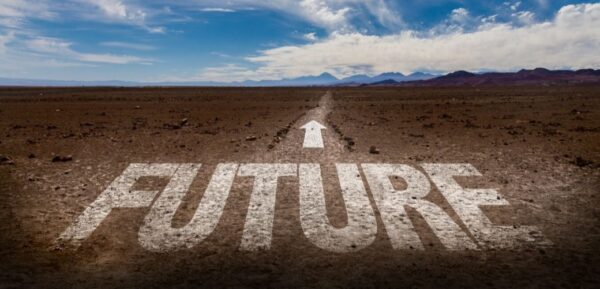 Sagittarius Karma in 2020-2022
Between May 6th, 2020, and January 18th, 2022, we will see the South Node of karma move into Sagittarius, the sign which rules the history of NASA, Pakistan and India and Hong Kong. Get ready for some 'giant leaps' in space, with women in charge. Prepare for a completely new world of trade and travel too.
The reason for this is that the South Node always takes us back in time, and as it crosses through Sagittarius, the sign which describes foreign people and places – and all exploration and adventure – we are set to see some fascinating next chapters for events set in motion many years ago.
Is Your Personal Birth Chart Affected?
If you have factors in Sagittarius in the Ninth House of your chart, then for a good part of May 2020 to January 2022, you will be surrounded by foreign cultures and nationalities from your past. You may travel to, or even move to, the country or region concerned. Good karma you created for yourself between these dates, returns. Where were you from October 14th, 2001 – April 14th, 2003 in terms of your vacations, gap year, residency, visa and so on? What about welcoming foreign people into your life then?
You will be amazed to see how the wheel of karma turns in 2020, 2021 and 2022 and those places and faces also return. If you 'owe' spiritually, or are 'owed' on a soul level, expect some debt settlement during this time, as the South Node is about 'What goes around, comes around.'
You can check your personal birth chart here right now if you are a Premium Member to see if you have Sagittarius factors in your Ninth House of travel, emigration, travelers and migrants. The more Sagittarius factors you have, by the way (more than three is exceptional) the more your entire life will change 2020-2022.
How Sally Ride's Legacy Continues by 2022 On June 24th, 1983, the Space Shuttle Challenger glided to a landing in California, bringing the first American woman in space, astronaut Sally K. Ride, back to Earth. That year the astrological weather was strongly Sagittarius-influenced. The clue is in her name. Sagittarius is the sign of the half-horse, half-human centaur, with the bow and arrow. Sally Ride.
We saw Jupiter, Uranus, Neptune and the South Node itself all in Sagittarius, when Sally made history, with the zodiac sign linked to space travel.
Uranus in particular is a symbol of revolution, independence, radical change and feminism. In 2020-2022 we will see the South Node of karma, cross right over the original 'Sally Ride' position. We're going to see an all-female Moon expedition confirmed, not just rumoured. Even sooner than that, we'll see women breaking through the NASA 'guy' barrier in other important missions.
Space itself will become a huge talking point again, as one hit song or album (as big as Michael Jackson's Moonwalk) sweeps the world.
Karma for India, Pakistan and Britain After Brexit
In 1947, on a previous South Node in Sagittarius cycle, the world saw the Partition of India, as Pakistan and India were given independence from Great Britain. Time's up for that deal, and after Britain is free from the European Union, there will be new trade and business deals with both nations. You might say, Britain is due to collect, but also to pay back. United States Immigration – Predictions to 2022
The Immigration and Nationality Act of 1965 also known as the Hart–Celler Act, was a federal law passed by President Lyndon B. Johnson on another South Node in Sagittarius cycle. As this act reaches its 'South Node Return' we can expect to see a substantial update on America's immigration rules and laws by 2022.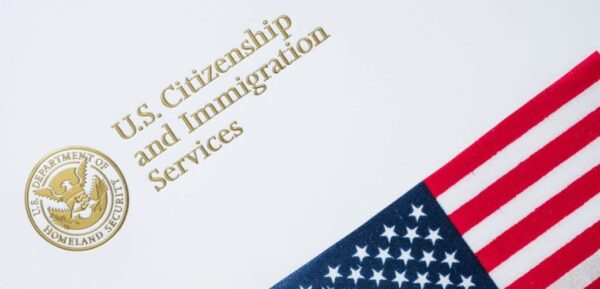 The New Star Wars
Between 2020 and 2022, we will also see the new 'Star Wars' program, moving on from President Ronald Reagan's Strategic Defense Initiative, back in the Eighties.
Other Predictions – The Jackson Family
Just when you thought you'd seen every possible outcome with the extended family of Michael Jackson, you can prepare for an astonishing new chapter. This goes beyond Jermaine Jackson's career or another comeback tour. What goes around comes around, from 1983 – all the way to 2020, 2021 and 2022.
Britain and Hong Kong are Back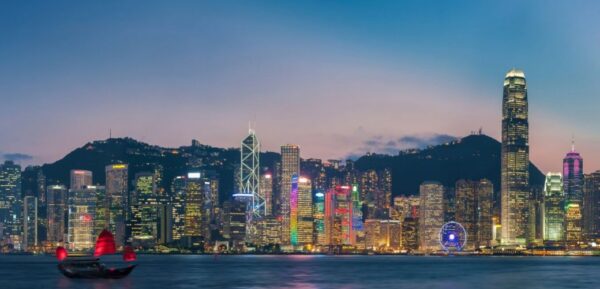 I predicted Hong Kong would go back to her old 'mother country' Britain when the time was right – following fierce democracy protests. I'm going to stick to that astrology forecast, based on horoscopes for both nations. You saw it here first on 22nd August 2019.
Here is another reason we're going to see a massive shift back to Britain for Hong Kong. The South Node in Sagittarius is repeating some old karma. In fact, The British Nationality Act of 1981, which came into force in 1983 (in a heavily Sagittarius year) will be replaced. This goes hand-in-hand with the new Australian-style points-based immigration system for Britain after Brexit, promoted by Priti Patel.
The old British Nationality Act was criticised, back in 1983, as denying Hong Kong Chinese the right to live and work in the United Kingdom. By 2022, that act will be revised and reformed as Hong Kong's brightest, brilliant and best are encouraged to reconnect to the old mother country. Karma.
India Fascinates the World Again
What else is coming back in 2020-2022? India! We'll see a hit film or television series making India (and Indians) top of our list. In fact, the last time we saw this cycle, Richard Attenborough's film Gandhi won eight Academy Awards. That's a lot of Oscars.
The New Travel, Trade and Immigration Rules
The world is set to change its border control, trade and immigration rules in a radical way, between 2020-2022. If you were born with Uranus, Neptune, Pluto or the South Node in Sagittarius, you will be affected most.
Check your birthday below. You'll be first in line for the new passport and visa schemes which are coming.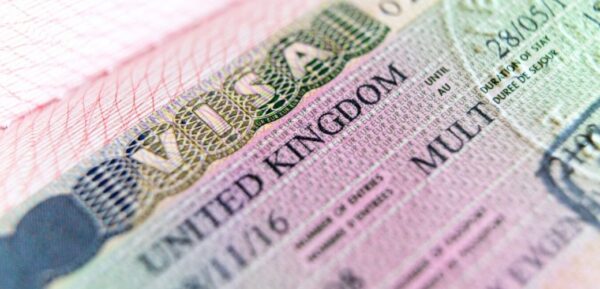 This goes beyond the 'special relationship' that British Prime Minister Boris Johnson and Australian Prime Minister Scott Morrison are discussing for Australian-British working and residency visas, into something sweeping in its global impact.
We're looking beyond smart passports here, into a whole new world of travelling and working – studying and trading.
New border controls. New-style customs and immigration processing at airports. The South Node in Sagittarius will conjunct, or sit exactly on, the position of anything you have in that sign.
If you were born in the time-frames below, it will change the world, as it also changes your own life.
Uranus in Sagittarius
February 17th, 1981, to March 20th, 1981
November 16th, 1981, to February 14th, 1988
May 26th, 1988, to December 2nd, 1988
Neptune in Sagittarius
January 4th, 1970, to May 2nd, 1970
November 6th, 1970, to January 18th, 1984
June 22nd, 1984, to November 21st, 1984
Pluto in Sagittarius
January 17th, 1995, to April 20th, 1995
November 10th, 1995, to January 25th, 2008
June 14th, 2008, to November 26th, 2008
Sagittarius South Node
December 14th, 1945 – August 2nd, 1947
August 26th 1964 – February 19th, 1966
March 17th, 1983 – September 11th, 1984
October 14th, 2001 – April 14th, 2003
May 6th, 2020 – January 18th, 2022
University, College, Publishing, Internet Breakthroughs
What else does Sagittarius rule? Well, college and university courses, for a start. We also associate Sagittarius weather with digital and traditional publishing. The worldwide web as a whole is ruled by Sagittarius, because it embraces knowledge, foreign languages and global culture, as well as 'the word.'
As the South Node sweeps through Sagittarius after May 6th, 2020, we will see 'the new education' as universities and colleges around the world embrace technology in the most innovative way yet. We'll all be looking forward to a new world of learning, online.
The cost of study and the price of a degree will plunge, to become affordable and accessible to students who could not afford it before. This is 'the new world university.'
The New Vacations and Holidays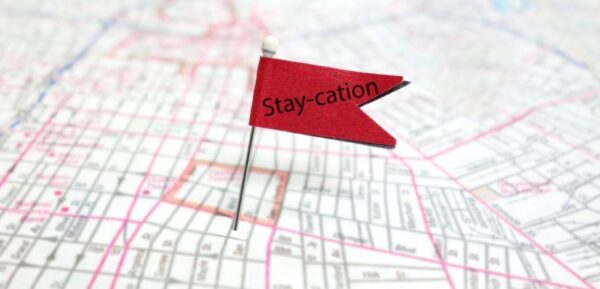 Climate emergency is making air travel a huge global problem. There are solutions. As the South Node sweeps through Sagittarius, these solutions will change the way you take vacations or long summer holidays. If you are part of Generation Sagittarius and born with Uranus, Neptune, Pluto or the South Node in that sign, you will be among the first to experiment.
Satellite Television, Sky and Next Steps
Did you know that Rupert Murdoch's satellite television venture, Sky, is having a karmic return in 2020, 2021, 2022? Satellite (global) television is a Sagittarius business and we're about to see huge next steps not possible in 19 years, around the world.
Push-Button Publishing and Smart Books
As every South Node in Sagittarius cycle is about advances in publishing and the book trade, we'd have to expect push-button paperbacks and eBooks to go to the next level. What the Kindle did for us during the Pluto in Sagittarius years, another new invention will do for us by 2022.
Smart books are coming, too. Just as the iPhone revolutionised the telephone in your bag, so too will new software and programs help to bring you Harry Potter-styled books that come alive in your hand. Formats will change to suit short-attention readers. Mixed mediums (and media) will change the book as we know it.
How 1983 Comes Back to You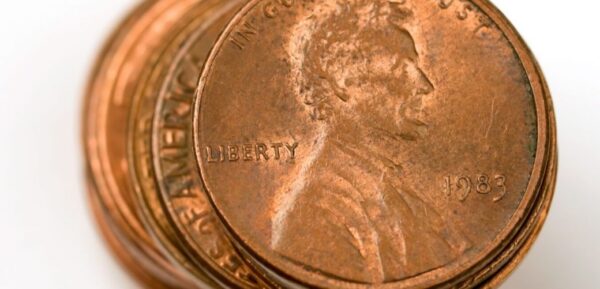 The year 1983 saw a stellium, or unusually high cluster, of Sagittarius factors in your horoscope. In a moment, I'll look at your Sun Sign, below, and the 'weather' that year, which is set to return to you between 2020 and 2022.
This may be a literal return, so faces from that year come back into your life, so you can balance the karma.
It is more likely to be a symbolic or thematic return, however. The soundtrack will be the same but played by a different orchestra. For example, if you had a particular relationship 'theme' in 1983 you can expect to hear it again, via a different partner this time.
How is Your Sign Affected by 1983 Karma?
In the years 2020, 2021 and 2022, as the South Node in Sagittarius brings back the year 1983, you'll notice something. You've been here before!
Aries: Themes around travel, emigration, foreign people and places, publishing, academia and education return. Themes around multiculturalism, globalisation, tourism, immigration and migrants return.
Taurus: Themes around finance, insurance, taxation and property return. You could also include a symbolic return of themes based around valuables, property, the share market, corporations, companies, charity and philanthropy.
Gemini: Themes around partnerships of all kinds return, from professional duets and double acts, to marriages and sexual relationships. Other kinds of partnerships return, thematically. Feuds, disputes, battles or 'wars' from 1983 return, symbolically.
Cancer: Themes around lifestyle, workload, service and duty return. So do themes which revolve around your food, doctor, drugs, drink, healers and fitness from that year. An actual job or unpaid job may return, symbolically.
Leo: Themes around pregnancy, babies, infants, schoolchildren, teenagers, younger generations and parenthood-potential sexual relationships return. Themes around teaching, guiding, mentoring or leading younger people return.
Virgo: Themes around the family tree on either side (mother's or father's side) come back. Symbolically, expect repeated themes about houses and apartments, your hometown or homeland, relatives, flatmates and roommates.
Libra: Themes based around language, writing, public speaking, television, newspapers, magazines, debating, translation, spoken-word presentations, acting, songwriting and singing (and all communication) return. This also covers graphic design, advertising, copywriting and so on.
Scorpio: Themes around money, charity, philanthropy, high finance, big business, sales, purchases, taxation, houses, apartments, investments, shares, government benefits, inheritance, legacies return. Themes around mortgages, divorce settlements, banks return.
Sagittarius: Themes around image, identity, personal appearance return to you, as the South Node crosses over your Sun in Sagittarius. The way you look and appear. Your public reputation. The labels people give you. Your role, title and persona. All these 1983 stories in your life are about to be retold.
Capricorn: The returning themes in your life in 2020-2022 are based on all that you covered up and kept private in 1983. This may have been your religious belief. Your sessions with a psychiatrist or psychologist. Your diary. Your use of astrology or the Tarot. Your experiences with a psychic. Karma is coming around again and you must 'deal.'
Aquarius: Themes from 1983 embracing the friends you had then, the groups you belonged to, and the groups you had an impact on, are returning. Old friendships may return to you, even if they have been lost, in 2020, 2021 or 2022. Political parties, rock bands, secret societies, environmental organisations suggest a return.
Pisces: Your old schooldays, college or university education, unpaid work or full-time career is coming back to you, thematically. You may find your old course or qualification coming back to haunt you (nicely) in 2020-2022. Former colleagues, staff, employees may boomerang, or the same story from the year 1983 is retold with new faces.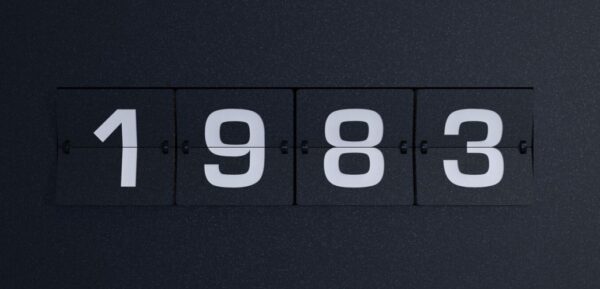 Were You Born in 1983?
You have past lives spent exploring, adventuring and travelling. You may have been a gypsy, migrant, or served in the forces abroad – in more than one life. That might explain why you have such a strong feeling for one particular foreign country and its people, history and culture. You are drawn to it. It feels familiar.
If you were born in 1983, you have a Sagittarius stellium and are on the planet to expand and improve – the travel industry. Education and academia. Books and publishing. Global exchange. International relations.
Were You a Child in 1983?
Prince William was just one year old. Even his toddler years are returning to him in 2020-2022. Old photographs, videos or memories are resurfacing, just as they will for you. Places your parents took you to – or foreign connections from 1983 – are back.
In 1983, Prince Charles and Diana, Princess of Wales, went to Australia when William was tiny. In 2020-2022 there will be a huge Aussie boomerang effect from that year.
Your Past Life as a Traveler or Migrant
Even when you were a baby, you were born into a family, school, city and/or country that pulled you towards all that. Between 2020, 2021 and 2022, as the South Node sweeps across your chart, some very old past-life skills, memories and talents will come back. You'll be leading 'the new world' out there. Long-forgotten karmic attachments to particular countries or nationalities will come back. You are owed, or you owe. It's time for settlement.