How Astrology Predicted Corona – and a Code?
On 28th March 2019, on this website, I published a prediction about 2020 which ended with this forecast: a 2020 virus. I have taken this extract off the paywall for Premium Members so you can see it in full. The astrology corona code? You be the judge.
Yesterday the well-known astrologer Robert Currey intrigued me with a Twitter message about something scientists were spotting about COVID-19, the Coronavirus. It was spreading across a world map in a very particular way, in terms of the numbers – longitude and latitude. In a moment, I'll look at how the code I mentioned in the original prediction can be seen on that very same map. Now read on – remember this was published almost a year ago now. What do you think?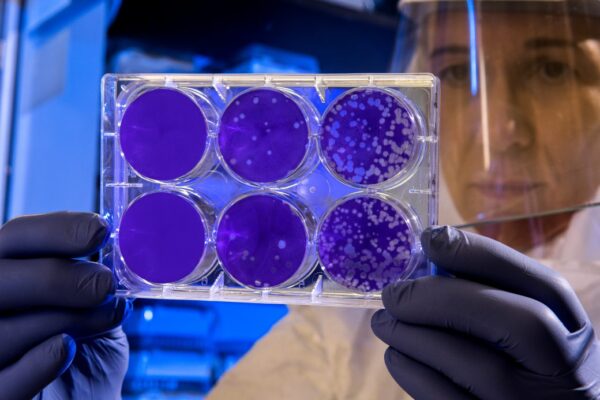 March 28th 2019

The World in January 2020 – From New Zealand to China
"Whenever you see a line up in Capricorn 20, 21, 22 warning bells ring if you also those patterns in the foundation (or creation/formation) astrology charts for a number of countries. What we're looking for here are planets at Capricorn 20, 21, 22 which points to the status of a nation – but also Cancer 20, 21, 22 – which is about the patriotism, security and territory of a particular nation. We are obviously looking at an historic crisis and transformation and a new order – nuclear and economic.
Here is the list, which will be triggered between Monday, January 6th and Monday, January 13th, 2020. All horoscope data selected from a range at The Book of World Horoscopes, Nicholas Campion, The Wessex Astrologer, Bournemouth 2004.
The New World Order
I am sure you can see who comes out on top of the new world order, if you remember that Jupiter is the symbol for the best and greatest in astrology. China will experience this historic line-up of Pluto, Ceres and Saturn at 22 Capricorn, exactly conjunct her Jupiter at 22 Capricorn, timed by Mercury (the faster-moving planet of news) on Sunday January 12th, 2020. Allowing for world time-zone differences, we will see the first headlines for Monday January 13th, 2020. In fact, the old chart for Communist China shows a Jupiter Return in March, July and November 2020 so this is big for her. In a moment, I'll zero in on the American and Chinese horoscopes. I am sure you can also see how Brexit and the European Union is showing up with these charts."
India
Moon 20 Cancer
1st January 1877, 00.00, New Delhi
New Zealand
Mars 20 Capricorn
28th September 1907, 00.00, Wellington
Spain
Venus 21 Capricorn
19th January 1479, 12.00, Madrid
Greece
Neptune 21 Capricorn
3rd February 1830, 12.00, Athens
Russia
Mercury 21 Capricorn
30th December 1922, 12.00, Moscow
USA Confederacy
Venus 22 Capricorn
4th February 1861, 12.00, Montgomery, Alabama
USA Congress
Pluto 22 Capricorn
5th September 1774, 10.00am, Philadelphia
China
Jupiter 22 Capricorn
21st September 1949, 12.00, Peking
Great Britain
There are numerous charts for the British Isles, starting with the Roman Invasion chart of 55 B.C. and three of them show sensitive points at 22 Capricorn/Cancer, or within one degree. Thus:
Roman Invasion Chart
Neptune 21 Cancer
27th August 55 B.C. 4.00pm, Walmer Beach
United Kingdom Unification
Mercury 22 Cancer
12th July 927 A.D. 12.00pm Eamont
Act of Union
Moon 19 Cancer
1st January 1801, 00.00, Westminster
"Astrology is history, mythology, sociology and synchronicity. That is how you make predictions. And also, why you should! Between Monday January 6th and Monday January 13th, 2020, there will be a critical change in the balance of power between the United States, China and Europe. It will also involve New Zealand, either on questions of trade or as a major non-NATO ally. We, the people, need to track this before it even comes to pass to make sure the stakes are kept as low as possible.
One Last Note – Post-Millennium Bugs, Hackers and Viruses
As an astrologer, I always deal with American readers who type day, month and year dates in reverse order to British and Australian calendar dates. Yet, no matter how you key in the date of the eclipse on 10th January 2020, you end up with what looks like a memorable code. I am going to leave this with you. This is not my area. But I need to mention it. Over to you! This eclipse falls right in the extreme Capricorn 'change' weather zone. And when keyed in numerals, it looks like this. Very odd."
1012020
1102020
The Astrology Corona Code?
The South China Morning Post reported, on Friday, March 13th 2020, that lines on the world map were prompting scientists to ask if the spread of the COVID-19 virus was connected to latitude. Studies suggested that virus hotspots were between 30 and 50 degree lines of latitude north. The Coronavirus pandemic is concentrated in a corridor along that line.
Now, the original prediction mentioned 1012020 and 1102020. As you can see on this illustration from The South China Morning Post, sourced from the Institute of Human Virology, first promoted on Twitter – the bottom row of numbers showing temperature range against the world map Covid 19 lines – is:
-20 -10 0 10 20
-20-1001020 and Iran, Italy and the Northwestern USA
As I wrote last year, codes are not my area. But I was concerned about the 'change' weather zone in the sign of Capricorn on that eclipse and the way the numbers flashed before my eyes. As a professional clairvoyant, I often see images when I am writing predictions for this website and for the media, even if what I am discussing is astrology. When I filed that COVID-19 prediction in March 2019 the numbers spoke. The astrology corona code? It's scrambled, but it's there.
Now, what are the digits telling you? With small changes, they do in fact line up, with Italy on the 0 line of the map. Do look at The South China Morning Post feature if you are curious about what some scientists have seen. There is something about the Corona Virus in astrology and that Capricorn eclipse – and the numbers – that is not adding up for me. Is it adding up for you?