Track Ceres and Proserpina in your birth chart to find out how to manage life.
This important dwarf planet and her daughter, the asteroid Proserpina, describe issues about power, control, compromise and 'new deals'.
The sign and house they are in, in your personal birth chart, shows you where you are born with tremendous natural control, productivity and creativity. Also, where you benefit by negotiating the territory with other people and learning that everything has a rhythm. Sometimes it's down time for you with Ceres.
You can also look Ceres up on Search on this website for more information about her. And how about her daughter Proserpina?
She is a symbol of 'the bridge' between two powerful people or organisations. Just as she was a bridge between her controlling husband Pluto and her controlling mother, Ceres! In fact Proserpina ended up with more control than either of them, because they wanted her both.
This Week's Lesson – Managing the Controls
As you are becoming accustomed to watching planets in transit (travelling) and the zodiac signs and houses they are in, as they pass through, you can see for yourself what Ceres and Proserpina are up to.
You can do this any time on the front page (home page) of my website which shows planetary positions.
What's up in your world? If it's about sharing control then Proserpina and Ceres will be there.
For a natal or birth chart interpretation, just find the sign and house these two were in, on the day you were born. If you are a Premium Member you'll have that chart to hand, clearly showing both Ceres and Proserpina (not every astrology chart does that).
How Do Astrologers Discover Meaning?
I have mentioned this before in astrology events and classes online but it is worth repeating.
How do astrologers find out what a planet or other heavenly body represents? Since the 18th century, astrologers look at the Roman myth surrounding the god or goddess, after whom a heavenly body is named. What does it mean? And how does it tally with the biggest, most remarkable, memorable events in its year of discovery? Where is the synchronicity? (That's crucial – it is how astrological symbols are defined).
Carl Jung popularised this word synchronicity (along with Sting, and The Police) and it describes powerful, meaningful coincidence. The kind that leaves your jaw on the floor. The kind of synched-up connection that might make you yelp in wonder at the universe's general cleverness. Synchronicity is just one explanation for why astrology works. So here's the score with your Pluto cycles…
In 1930 Claude Tombaugh discovered Pluto in Arizona. It was named by an eleven-year-old girl in Oxford, England named Venetia Burney. She became one of the most powerful girls in history, as to this day, she is the only young female to have ever named a planet. In the famous Roman myth about Pluto, we learn how he makes a girl called Proserpina powerful by promoting her to Queen.
To understand Ceres and Proserpina in your chart, by transit or natally, you need to know about Pluto. And it works the other way too. Pluto is never understood in depth until you understand his wife and mother-in-law.
Power, Control, Ceres, Pluto and Proserpina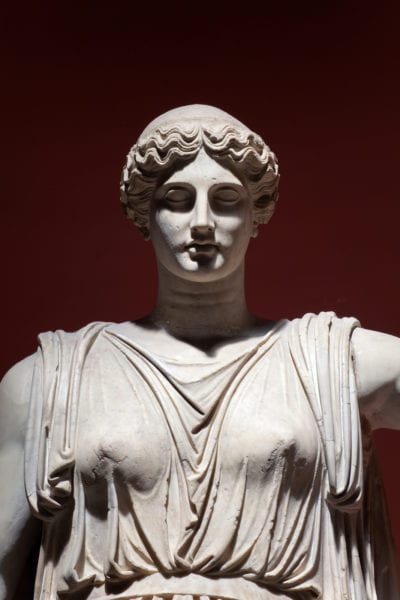 This gives us the first statement about Pluto in your horoscope. By house, it shows where deepening levels of control, potency, influence and effectiveness develop over your lifetime. That's how Pluto works. Those who had no power, like young girls, get it. Those who have too much power, like Pluto, are forced to hand it over. The same goes for Ceres, Proserpina's mother. Nobody and nothing can have total control in this cycle and that's the whole story.
Consider 1930, the year this planet was discovered. The rules of astrology tell us that the year of discovery is crucial to understanding what a planet means. There are parallels between 1930 on the world stage and what has been happening in your own life too – for all of your life – in the house where you find Pluto.
In 1930, Mahatma Gandhi led India against British rule. British control weakened. The old balance of power began to transform, giving rise to modern India.
In 1930, the German election results put Adolf Hitler on the road to power and the foundations of World War Two, the U.N. and the new world order began.
In 1930, Walther Bothe and Herbert Becker obtained a new form of radiation, leading to the discovery of the neutron – the key to nuclear power.
Pluto is about changing the reins. A reshuffle in the hierarchy. A switch in status, authority and control – up, down and sideways. It is also about the release of a huge amount of power. This is exactly what has been happening for all of your life, in the houses where you find this transiting planet. Or, should we way, dwarf planet. That last part is important.
As you may know, Pluto was demoted in 2006. The International Astronomical Union reclassified him, not only shrinking him in importance, but also removing him from the Solar System. In the same year, Ceres, the famous asteroid, was also given dwarf planet status, suddenly making her Pluto's equal. This is perfect synchronicity. Why? Because the Pluto story also involves Ceres, as you know.
I don't know too many astronomers who like astrology. But they can't argue with us this time. Their decision to demote Pluto and promote Ceres in 2006 mirrors the original Roman myth in an uncanny way. That story (told in Lempriere's Classical Encyclopaedia of Greek and Roman Mythology) is also about the dramatic and irrevocable change in status of Pluto and Ceres.
Ceres had a daughter called Proserpina. Pluto abducted her to Hades (Hell). Proserpina then became Pluto's queen. Ceres demanded the return of her daughter from Jupiter, Pluto's brother. Jupiter agreed, provided that Proserpina had not eaten anything in Hell. As she had eaten half a pomegranate, though,. Jupiter ruled that Ceres should spend half the year with Pluto, then Ceres.
Pluto and Proserpina
All About Proserpina
Proserpina, the struggling maiden (abducted by Pluto) shows how others individually or collectively will operate as a go-between, trying to please two powerful people, organisations or other entities at the same time. They found Proserpina in a very big year for bridges and tunnels. She reveals how others will 'bridge' the gaps between anyone or anything in control, during a cycle.
The famous sculpture of the pair, usually found bolted to the floor of The Victoria and Albert Museum in London shows Pluto with his back to us, apparently overwhelming the wriggling, struggling figure of Proserpina. In the Roman myth, she was taken by him – all the way to Hell – where he made her his Queen. Thus, Pluto made Proserpina very powerful.
Don't be fooled by Proserpina passing through your horoscope. She may indicate where you or anyone else is 'taken' or taken over by someone/something overwhelming. Before too long, though, there will be a shift in the balance of power which means someone plays piggy-in-the-middle, between two dominating people, places, organisations or situations. Just like Pluto and Ceres, who as you've read previously, fought over the right to have Proserpina for half the year.
There may be a 'custody' issue where you find Proserpina in your chart. Who gets the most of what/whom for how much time? How is he, she to be shared? Or something else entirely, like money? This is where you will find a people-pleaser, skilled at the art of satisfying potent entities. The irony of this situation is that this person or organisation will hold the strings. Superficially he, she or they may look like pawns in this transit. No. Players.
If they hang onto resentment against him, her, them or the world in general (and even you) these people or organisations will find themselves fighting nature.
They found Ceres in the same year Haydn released The Four Seasons. In Roman myth she ruled spring, summer, autumn and winter. The smart way for people and organisations (even entire nations) to handle Ceres is to practise acceptance, tolerance and understanding. And to realise that periodically losing is not a disaster. Winter and Autumn can be as enjoyable as Spring and Summer.
By transit Ceres brings the need for a win-win agreement and a new arrangement. There will always be control and power issues and tremendous passion. It's an emotional cycle. If you can play your part in assisting the process of change and ensuring that you also gain from the new balance (the sharing of the reins, the redistribution of emotional or psychological territory) it's a manageable cycle.
Something to take away from your free Thursday astrology lesson: the world is a more interesting, varied and richer place once Ceres, Pluto and Proserpina have sorted out their concerns about who or what is in charge. Would you agree?
Want More? Study at Sun Sign School
If you would like to study astrology formally, enrol in The Sun Sign School.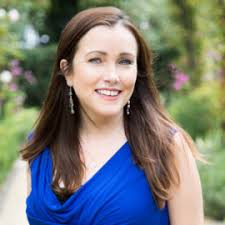 Our tutors have written horoscope columns and features for Cosmopolitan, Elle, Harper's Bazaar, Marie Claire and Vogue. They include bestselling author Maggie Hyde and two of the astrologers sought out by Diana, Princess of Wales. There is an excellent podcast on Pluto at The Sun Sign School by Natalie Delahaye, one of Britain's most respected astrologers, now. It costs US $100 to enrol and you can learn at your own pace. Find out how to write Sun Sign astrology, podcast or broadcast it online. See why a basic grounding at The Sun Sign School can help you then train personally with myself, Penny Thornton and many other full-time professional astrologers, if you wish to begin your training as a personal astrologer too.
Feature Image: Marina Isgeim