Mars in Aries, Chiron in Aries
From Monday the 29th of June 2020 until Wednesday the 6th of February 2021, you will be living with both Mars and Chiron in Aries, which will 'load' one area of your life with repeated calls to action – and challenges to push the usual boundaries. Here is what to expect, from both your regular horoscope and your natal chart. (You can check that now as a Premium Member. Do you have any Aries factors?)
[contentblock id=show-chart]
Aries the Ram

Aries the ram is a fire sign, ruled by Mars the Roman god of war. Aries is masculine, and rules the First House of 'me first' thinking and action. Aries is fearless, energetic, assertive. Aries can be aggressive and even violent. Aries is certainly competitive and combative.
Mars the red planet (it even appears red without a telescope) is associated with red fire engines, the red stop button on a traffic light which impatient people and drivers ignore – and red alerts.
Chiron is a symbol of audacity, chutzpah and temerity. Chiron is the gadfly or heretic. The late, great astrologer Dennis Elwell gave us a great definition for Chiron – as does Zane Stein. Chiron is a maverick. Now, if you can imagine all that, with Aries attitude – you get a sense of what July-January will be like! (Photograph: Annie Spratt).
July to January and Your Sign
Where is the heat, the speed and the encouragement to experiment? Where are the obvious risks if you go too far and too fast?
ARIES Image, brand, appearance, self-interest, self-promotion, profile, reputation, publicity, packaging. Name, face, wardrobe, style, brand.
PISCES Money, business, charity, value, communism, socialism, economy, possessions, property, charity. Shares, ethics, business, theft.
AQUARIUS Multimedia, publishing, internet, words, ideas, images, journalism, books, public speaking. Commuting, short-distance travel.
CAPRICORN Mothers, home, family, home town, country, patriotism, roots, heritage, houses, apartments, home exchanges. Ancestors.
SAGITTARIUS Children, babies, young adults. Youth projects. Junior generations. Lovers who could make you a parent/aunt/uncle. Millennials and Generation Y. Teaching, mentoring, guiding.
SCORPIO The Body. Daily routine, lifestyle, work ethic, service, duty, food, drink, drugs, doctors, healers, surgery, exercise. The COVID-19 factor.
LIBRA Partners. Partnerships. Former, current and potential partners. Sexuality and love. Commitment. Gender politics and feminism.
VIRGO Power and money. Sex and money. Death and money. Basically – property/finance in power-based ties. Life insurance, wills and mortgages.
LEO Travel. Travel in the mind. Academia, education, publishing, beliefs, foreign or regional differences, the internet. Ebooks and websites.
CANCER Ambition. Social climbing. Social status. Achievement. Being at the top of the hierarchy. 'Making it.' Success, status, position and mission.
GEMINI Groups. Friends. People power. Clubs, societies, associations, political parties, bands, teams, Twitter networks. Acquaintances, allies.
TAURUS Drugs and alcohol. Meditation. Mediumship. Secrets. Operating behind the scenes without any credit/visibility. Religion.
Chiron, Mars and You
It's unusual to see Mars staying such a long time in his own sign, Aries. Mars is the old Roman symbol of the warrior and is a warning (like a red light) of the potential for conflict. It's good to be aware of that. Astrology is about sidestepping battles. In fact, this entire period (29th June to 6th February) is about choosing your battles wisely.
The fact that Mars is in the same sign and house as Chiron, a symbol of 'shooting for the impossible' suggests a really important six-month period of extra action, less patience, less time, less tolerance, more heat, more potential for a duel or stand-off. It's far from dull. But it also has risks.
As I said, you have to pick your battles. You also need to know that Chiron is with you until 2026 so you don't have to react as if everything was about the next seven days, or even the next seven weeks. This is a situation which requires a strategy. Read more about this Chiron cycle here.
Your Mars Return – Carrying Mars in Aries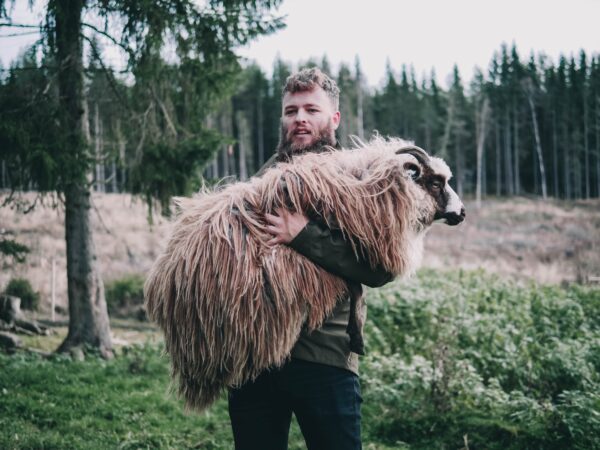 If you were born with Mars in Aries you will have your Mars Return from July 2020 to January 2021. Be really aware of the potential for your time and energy to be taken up by something you do not need to fight for or against – regarding your image. You are carrying Aries here (Photograph:Foyn). Weigh it up carefully. Read more about Mars in your chart here.
Do You Have Any Aries Factors?
If you were born with Aries planets, asteroids, points or angles in your First House of image, then your profile, reputation, name and appearance will be far more important than usual, in July 2020-January 2021.
You can read more about the First House here.
This may be your profile on Twitter, for example. This cycle is very much about the social me-me-me-me-me-media of Facebook and Instagram. What you are going to experience is a really long call to action. Mars blows the bugle and shoots the starting pistol. However, Mars is also notorious for wasting your time and energy on conflicts. You will need a 'Me' plan for a substantial part of this new cycle. A thoughtful approach which honours the fact that this is not going to be a short burst of energy over 1-2 weeks. You may have to revisit what is said or done, later. That may help to slow you down. When dealing with people or organisations which push too hard and too fast, in matters of image, reputation, appearance (yours!) remember you can set the agenda. You do not have to respond in the heat of the moment.
Chiron in your First House is about what you can get away with. Experiments. Risks. Stretching the known limits of what is possible, or acceptable, or 'the done thing.' Just remember that what goes on the internet, stays on the internet. And this is your photograph or your name.
The Aries Weather of 2020
If you were born with Uranus or Pluto in Libra, the sign of sex, marriage, dating and partnerships – you are in a challenging new cycle June 29th, 2020, until February 6th, 2021.
Uranus in Libra People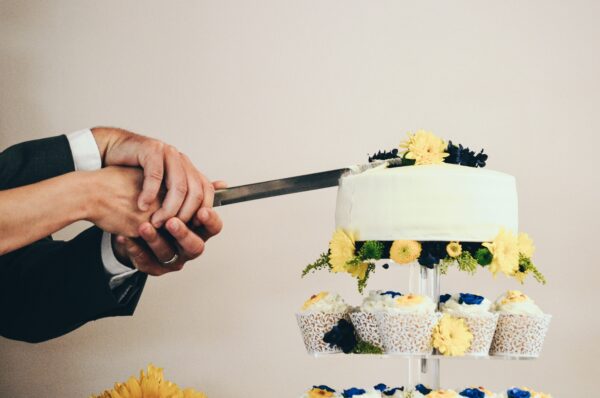 Aged around to 45 to 52 you have a history of unpredictable breaks, and breakthroughs, in your partnerships. You were born with Uranus, a symbol of radical change, revolution and independence, in the sign of Libra – in the Seventh House of marriage and common law marriage (living together)
You will experience oppositions from Mars (Mars opposite Uranus) as he moves from 0 to 28 Aries, then backwards from 28 Aries to 15 Aries, and then over old ground, from 15 Aries to 29 Aries.
If there are already 'me' issues versus 'we' issues in your partnership, then you will be challenged to change, if you were born in these date brackets.
Have a look at the marriage or relationship patterns in your parents' partnership, particularly if it involved divorce or a change in gender/sexual preference. That can be useful in 2020-2021, if you want to figure out your own patterns. This is not. the usual wedding cake, the same old recipe or the regular ingredients. You will be dividing relationships differently.
Sep 28, 1968, to May 20, 1969
Jun 24, 1969, to Nov 21, 1974
May 1, 1975, to Sep 8, 1975
Born with Uranus at 9 Libra?
You have Chiron in Aries and also Mars in Aries in July 2020 – clashing with Uranus in your love, sex and commitment zone. Try to slow down and cool down. You will need strategies, not your first thought and best thought. Yet, you will need to sort things out with/for your former, current or potential partner in a way that honours the need for freedom. Yours, his or hers.
Born with Pluto at 9 Libra?
You have Chiron and Mars passing 5, 6, 7, 8, 9 Aries in July 2020 making an unusual opposition to your natal Pluto. Look carefully at your need to over-control things with/for your former, current or potential partner. Power and empowerment will be major questions then.
Pluto in Libra People
If you were born with Pluto in Libra in the Seventh House of marriage, partnership and dating, then you need to control what happens in your relationship, more than most people. You can be obsessive, dominating and take over. Aged 36 to 49 some of you will also have Uranus in Libra too. (For example, if you were born in 1973).
If you want to analyse what is going on with love and sex in 2020-2021 begin with your childhood and adolescence and look at the impact that your parents' relationship with each other had on you. You are going to experience Mars opposite your Pluto (and perhaps for an unusually long time, depending on your birth chart) in 2020-2021.
Oct 5, 1971, to Apr 17, 1972
Jul 30, 1972, to Nov 5, 1983
May 18, 1984, to Aug 28, 1984
Prediction – Transgender Wars
If you have been following the controversy on Twitter involving J.K. Rowling, Graham Linehan and the transgender wars, you'll know how things have been heating up. We have billions born with Uranus and/or Pluto in Libra, the sign that rules male and female equality in marriage. If you factor in oppositions from Mars and/or Chiron in Aries, July 2020 to January 2021, you will quickly see how this could run on. And on. Mars is about white-hot anger and action and it is usually with us for just a few days or weeks, in a particular hotspot. Here we have Mars Retrograde so it's like a fire that never quite goes out.

How the United States Chart is Triggered
You don't really need to be an astrologer to know that we are going to see war risks from July 2020 through January 2021. In fact, the chart for the old Civil War in America is triggered. Nothing to do with men dressed as women (above). Everything to do with some very old charts which show the civil war and also the war against Great Britain.
We have more than one chart for the United States, because she has a number of different 'beginnings' and restarts in her history. They all show hotspots around that Aries point that's being pushed July through January.
She has Mars at 13 Aries and again at 14 Aries in three separate charts, at least – and that's an overheated hotspot. In fact, Aries surfaces consistently in the American charts, which may explain the gun and war culture. Packing heat.
This data is from The Book of World Horoscopes by Nicholas Campion (The Wessex Astrologer, 2004).
Trouble in the USA 2020
The chart set for April 30th, 1789 at 12.45 LMT in New York shows the swearing in of the first President, George Washington. It's the final act in the creation of the United States of America and it took place at Federal Hall. This chart shows Mars at 13 Aries.
This is in opposition to Neptune at 13 Libra in the USA Pilgrim Fathers' chart set for December 21st, 1620 at 6.00am in Plymouth, MA. This was the start of British colonisation. The alternative reality of the Special Relationship is shown here.
There is a link with the Moon at 13 Sagittarius in the Battle of Lexington chart set for April 19th, 1775 at 5.00am in Lexington MA. This is the war of independence chart. I'm sure you know Sagittarius rules foreigners.
The Special Relationship
We have a chart for the USA set for July 2nd, 1776 at 12.00 LMT in Philadelphia PA which shows serious, sombre Saturn just one degree away from this pattern at 14 Libra. Again, this is the special relationship with Britain. Not so special.
The July 4th, 1776 chart set for 2.17 LMT in Philadelphia shows the Sun at 12 Cancer, which is pretty close. This is the national identity. By the time we get to 10.30am (the alternative time) we are seeing the Sun at 13 Cancer, an exact square to the overheated, aggressive Mars at 13 Aries in 2020. It's the same for the chart set for 2.00pm the same day and also 4.50pm and 5.10pm! There is no escaping that square.
A square, which you probably know, shows what cannot be squared. What cannot be compromised.
1776 and All That
Throughout 1776 we have Saturn at 14 Libra on key dates for America, so we have troublesome hotspots at 13-14 degrees of Cancer, Capricorn, Libra, Aries to watch in 2020.
It is even picked up in the USA Confederation chart set for November 15th, 1777 at 12.00 LMT in Philadelphia PA. Here Uranus (shock, revolution, independence, upheaval) is at 14 Gemini. This sign rules the worldwide web and media.
The September 3rd, 1783 chart set for 10.30am in Paris, France. The Treaty of Paris is full legal independence.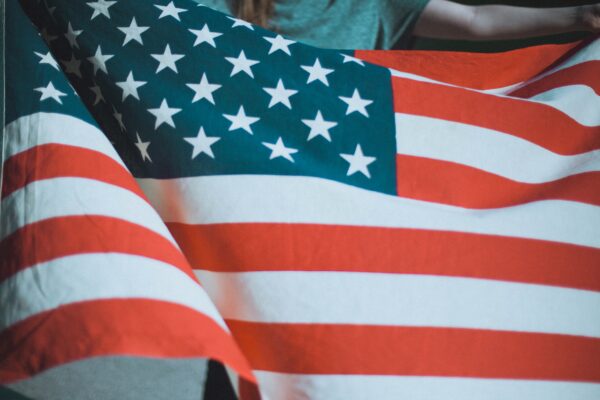 The Ghost of Jeffrey Epstein
The ghost of Jeffrey Epstein is hanging over proceedings here. He was notoriously linked to Prince Andrew, son of Her Majesty the Queen of the United Kingdom of Great Britain and Northern Ireland. He was also linked to Bill Clinton and Donald Trump. Special relationships?
Amazingly we find that 13-14 degree lit up again, in the chart for the USA Federal Constitution on 17th September 1787 with Pluto at 14 Aquarius. You have to wonder if the full narrative involving MI6 and the FBI will ever become public. Perhaps.
The USA Civil War chart set for 12th April 1861 in Charleston SC at 4.30am shows Venus at 14 Aries.
Predicting Trouble in America
America has already seen street protests and some riots in the Black Lives Matter campaigns of 2020. We've heard talk of a 'new Civil War' and also a 'Culture War.' Fortunately astrology is here to warn us from the pages of history.
On Wednesday 22nd, Thursday 23rd, Friday 24th July, Saturday 25th of July 2020, the US risks war and violent protests. These are dates not to pump oxygen into inflammatory situations. There are too many factors in too many of the American charts, primed for trouble. Stay off and stay away – according to astrology.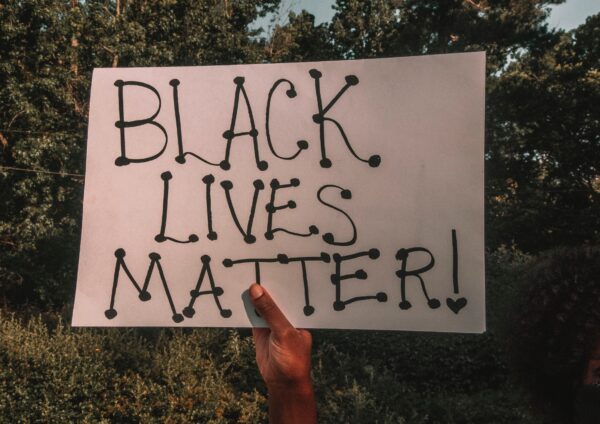 All images via Unsplash