Your 2021 Horoscope
What matters most about 2021? In astrology it is always what we think of as rare, unusual, historic. That just has to be the presence of Jupiter (expansion, opportunity, improvement) and Saturn (rules, lessons, patience) in just one sign. Aquarius. In solar chart or Sun Sign astrology that puts this dynamic combination of factors in just one house or chart zone. At the Conscious Café we discussed these cycles and how they affect you.
The Second Secret
There is a second secret, though. If you are a Premium Member, maybe you already know it. Aquarius factors in your personal birth chart. This photograph by Raamin Ka (Unsplash) shows the protection of astrology. The umbrella shelters you with its constellations. In her hands, the woman holds one of the many Full Moons of 2021. Just knowing that you have Aquarius factors (you find your expression in groups of friends) can help you through. In fact, if you have anything in Aquarius in the Eleventh House of your personal birth chart, it will be the connections going across your local area and across the world, which shield you and shelter you in 2021. Friends.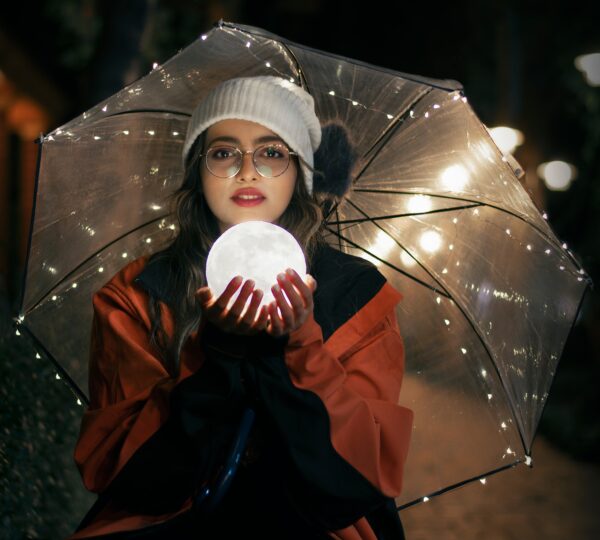 Aquarius Factors
If you have anything in Aquarius in the Eleventh House of your chart, then 2021 is Year of the Group. It is also Year of Friendship, as I've mentioned. Clues and signs there on 21st December when Jupiter and Saturn make the ingress into Aquarius will take you further into the most educational, life-changing, remarkable circles and – special bonds with friends – in the year ahead. This is all about pooling resources in a world where power works horizontally, not vertically, because the Age of Capricorn dies on December 18th 2020, as Saturn leaves. The New Age of Aquarius begins on December 21st, and you'll really feel it. What Gina Lazenby and Judy Piatkus are doing at The Conscious Cafe is a really great example of this way of thinking. Large global groups, and smaller groups within, to meet online, and then – hopefully – one day in the real world.
International Allies and Friends
The ideas of allies and friends extends to nations in 2021. The International Criminal Court, that sits in The Hague, Netherlands, was formed in 2002 and is therefore having its North Node and South Node Return, in the signs of Gemini and Sagittarius (foreign places and people).
I mentioned that we consider rare patterns in astrology. This is one of them. Not only do we have the International Criminal Court in a karmic loop in 2020-2021, we also have this Aquarius weather (community, diversity, equality) which is coming through with Jupiter and Saturn there, ahead of Pluto in Aquarius in 2023.
So this looks like and feels like a circle of nations coming for those who have committed genocide, crimes against humanity, war crimes and the crime of aggression. That karmic loop is here again. The world is about to open its books, going all the way back to 2002 and karma will turn the pages. What goes around comes around.
Watch Vladimir Putin. I predicted he would go down in October 2020, back in February. He was reported to be resigning in 2021 because of a Parkinson's Disease diagnosis. Russia has denied it. Keep tracking this. And of course he is not the only politician who could go down, because of 2002 karma from this International Criminal Court.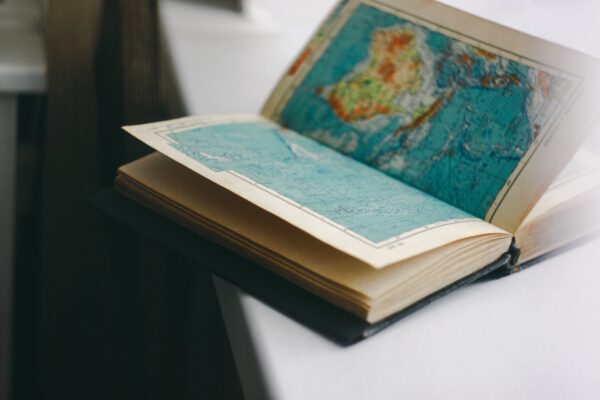 The Eclipse of the Year
The eclipse of the year is on 14th December 2020 and will be a sweeping cover-up as the Sun moves to 23 Sagittarius and the Moon goes to 23 Sagittarius – with all the usual light being blocked. Eclipses conceal they never reveal. We associate them with the assassination of President John F. Kennedy and the death of Diana, Princess of Wales.
That timeline of missing information and deliberate concealment is back. The Book of World Horoscopes by Nicholas Campion (The Wessex Astrologer) reveals so many national or country charts, featuring factors at 23 degrees. Syria. the United States. Bangladesh. Japan. Russia. The United Kingdom. Brazil. France, Ukraine. Singapore. Germany. Most of all – the United Nations has Mars at 23 Cancer.
What we never saw, and did not know, on December 14th 2020 will be a mystery for all time, but it will be behind one of the biggest dramas of the year 2021 and it will be global in its implications.
No Magic Dolly Parton Vaccine
Much as I would love to tell you that the astrology suggests there is a magic Dolly Parton vaccine, or some other miracle breakthrough, the astrology suggests years of struggle with COVID-19 and its mutations.
It's a quest which could make some corporations very rich, and of course it increases shares and helps the Dow, while it goes on. Yet, the mutable sign weather we are seeing suggests a 100% effective, safe, vaccine preventing Covid-19 (or even a cure) is really not worth banking on. Though of course many bankers will encourage that.
The fact is, Generation Virgo (all born in the 1960s with Pluto and Uranus in Virgo in the Sixth House of health) are dealing with their second crisis, since HIV-AIDS.
It's called mutable sign weather and it does not let up for years. Certainly not in 2021 which is particularly critical in the final week of January. The slow-moving outer planets and Nodes go through the mutable signs. Pisces. Gemini. Sagittarius. And they all create squares or oppositions, sometimes T-Squares (very difficult patterns) with Generation Virgo. Not to mention, every single one of you who has Virgo chart factors.
The Truth About Vaccines
Without a vaccine (and remember there is still no silver bullet vaccine for HIV-AIDS despite the millions poured in by Bill Gates and Melinda Gates, among others) – we have to eliminate.
The new world will have strict travel restrictions, bridges and bubbles and each part of the world will have its own rules on acceptable airports. And not.
Mink and Mutation
Covid-19 mink variants have been found in humans in seven countries. On 19th November The Guardian reported that Denmark had launched a nationwide cull of its farmed mink.
The search for a vaccine is dominated by Neptune in Pisces and Uranus in Taurus. Uranus in Taurus and Neptune in Pisces work as a tag team until 2026. Uranus is about the unpredictable, uncertain, erratic nature of the sharemarkets. In 2020 we have seen 'sharemarket action by press release' as untested, unknown quantity 'vaccines' have been rushed onto newspaper front pages.
Every time there is fresh hope there will be a fresh bump in share prices until 2026. Yet, at the same time, Neptune in Pisces is about mystery, enigma, guesswork. It is about the unfathomable. And this planet is right opposite the Virgo placements (public health, immunity) of billions – for years. This is a search for something that may not exist. There is a really good story about this at The Conversation.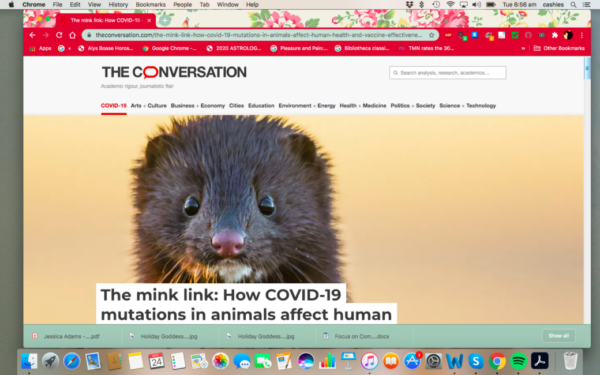 What Science Tells Astrology
A leading infectious diseases expert at the University of Sydney says it is possible a COVID-19 vaccine will never be found. Professor David Isaacs told Today that developing a vaccine was not an easy task and would take some time.
The WHO – World Health Organisation agreed, in the early months of 2020. No silver bullet.
"The World Health Organization has warned that, despite strong hopes for a vaccine, there might never be a "silver bullet" for COVID-19, and the road ahead back to normality would be long."
HIV and AIDS – Still No Vaccine
From The Guardian: "Vaccines are simple in principle but complex in practice. The ideal vaccine protects against infection, prevents its spread, and does so safely. But none of this is easily achieved, as vaccine timelines show.
More than 30 years after scientists isolated HIV, the virus that causes Aids, we have no vaccine. The dengue fever virus was identified in 1943, but the first vaccine was approved only last year, and even then amid concerns it made the infection worse in some people. The fastest vaccine ever developed was for mumps. It took four years.
Some viruses, such as influenza, mutate so rapidly that vaccine developers have to release new formulations each year. The rapid evolution of HIV is a major reason we have no vaccine for the disease.
Coronavirus patients pass the virus on to three others, on average, but if two or more are immune, the outbreak will fizzle out. That is the best-case scenario.
More likely is we will end up with a vaccine, or a number of vaccines, that are only partially effective.
Larry Brilliant, who worked on the WHO's smallpox eradication programme told The Guardian,
"It will be harder to get rid of Covid than smallpox."
This is why I told The Daily Mail and all of you at the Conscious Cafe to be extremely careful about 2020 headlines regarding 'silver bullet' miracles like the Dolly Parton Solution or The Oxford Miracle. Never mind, the Donald Trump 'treatment.'
The New World Order in Astrology
Brexit is part of the new world order as we discussed, at the Conscious Cafe. So is Covid, as I told the Daily Mail – back on 19th October, borders will go up in Scotland and the United Kingdom of Great Britain and Northern Ireland will separate into four or five nations.
Whenever we see the planet Uranus make an ingress in astrology, the world turns upside-down in relation to the sign it enters. This idea of 'world turned upside down' as a key phrase for Uranus is referenced by Nicholas Campion in Astrology in the Year Zero by Garry Phillipson.
In Taurus, the world turns upside down economically. And it is literally so, as New Zealand and Australia have either eliminated COVID-19 (28 days without a new case) or are close to it, as I write this feature in November 2020.
That's gold. It's more golden than gold, actually. It is priceless status and flips the planet, so that New Zealand is in a superior position to the United States of America. Who could have predicted that? (Well, maybe, an astrologer).
The New Local – Goodbye Globalisation
In Victoria, Australia, where I sometimes work and live, COVID-19 was overcome with an extreme home stay order and curfew. As I write this, there are zero new cases for over two weeks. She is on her way to elimination (four weeks without a new case).
Victoria has 6 million people. Manhattan has 2 million people. The future is local elimination. Islands in particular are favoured. The island of Manhattan could use the Melbourne, Victoria model – shut Newark, shut JFK, shut the ports, bring in the police and military and enforce a slow-down.
What is missing is a huge shift in thinking and funding at the top of power in Washington and the Senate, but the astrology suggests that is coming.
We're going to see a push back against 'global' (Generation Sagittarius, born with Uranus, Neptune or Pluto in the sign of travel, export, immigration are under pressure) in favour of local. Why local? Gemini rules the neighbourhood, and from 2026, Uranus (the revolution) is in Gemini.
It is foreshadowed by the North Node in Gemini in the year 2021.
The Royal Family in 2021
Finally, a key part of our discussion at The Conscious Cafe. Did we really think that Maxwell and Epstein had gone away? Jeffrey Epstein (rhymes with teen) and Ghislaine Maxwell (rhymes with Gi-laine – insane, if you like) have gone precisely nowhere since the chain of Leo eclipses in 2017-2019.
As you read on this website, long before it became news, those Leo eclipses were a royal concealment, and we did in fact see a cover-up involving Prince Andrew, (Leo being the sign of royalty). Read my original prediction from 2017 here
This Is Not Going Away
As so many members of the Royal family have Leo chart signatures, the oppositions from Saturn, Jupiter and finally Pluto in Aquarius, beginning on December 21st, suggest years of challenges with this issue. Remember, too, that the media have also pointed the finger at Bill Clinton (a Leo) and of course Donald Trump, as close connections of Epstein's. The Epstein 'little black book' is still here. And the rest.
I have already written extensively about my concerns for the mental health of Donald and Melania Trump and I won't say any more here.
The Royal Finances
The other crucial issue about the Royal Family is financial. Prince Charles has the Moon at 0 Taurus. The Queen has the Sun at 0 Taurus. On 21st December and the days either side, we find Saturn at 0 Aquarius and Jupiter at 0 Aquarius in a rare square. This is a highly unusual Christmas for the House of Windsor.
This is about the royal accountants. It is about taxation. And it is about where the royal money is invested – and how to budget – even from Buckingham Palace in a pandemic. It is a huge and dramatic crossroads and it will affect the public purse and the monarchy for some time.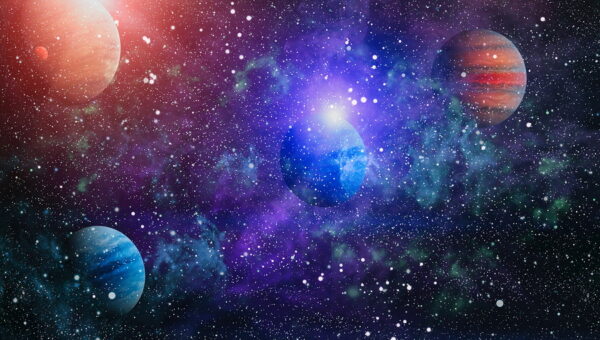 If you thought 2020 was dramatic, just wait for 2021. But, as we all agreed at The Conscious Cafe in November 2020, we can and should be so optimistic about our replacement world.
American flag: Unsplash