World Karma From 2002 in 2021
Between May 7th and July 13th 2021 we will see karma from 26th September to 15th October 2002 return, for the world. Old scores will be settled. Those who are owed, will be repaid. Those who owe, will pay – spiritually. The North Node and South Node have always been associated with debts and credits in astrology. Now, they go back exactly to the places they occupied during the Iraq War, Bali Bombing and EU expansion.
Gemini and Sagittarius Nodes
The North Node at 10 Gemini and South Node at 10 Sagittarius are specifically about trade, tourism, travel, immigration and international relations. So, this May-July 2021 period means a time of reckoning for the European Union. For America, Britain and Iraq. For Bali, Indonesia and Australia. As always, we allow a one-degree orb (one degree's difference). May 7th to July 13th 2021 is a time of reckoning for what happened back in 2002. World karma in astrology shows us specific dates.
The End of the EU and the Euro
As you saw on this website, astrology predicted the end of the European Union and the Euro as we knew it, six years ago on 5th July 2015. We had not even dreamed of COVID-19 back then, and Brexit was not even a word. Now, the Schengen Zone and the Euro are threatened by this fast-mutating virus, COVID-19, moving faster than vaccine updates – through all the airports and ports, and road entry points in Europe.
The rise of Bitcoin and other cryptocurrencies is another factor in the end of the Euro and thus the EU as we knew it. The EU bail-out of countries like Greece, Italy and Spain (struggling to survive financially through COVID-19) is part of the 2021 story. This is the original prediction, here. I saw that Greece would vote to stay in the EU, but eventually leave. The astrology says that will happen, along with a long farewell from Italy. The British have just announced Britcoin; a UK digital currency.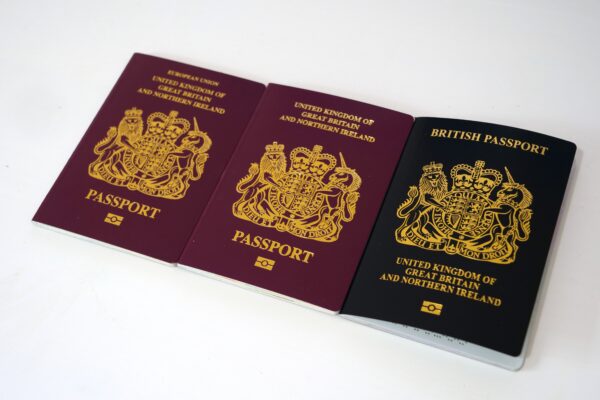 Astrology, Karma and the EU
Between May 7th and July 13th 2021 we will see EU karma that took place between 26th September to 15th October 2002 return. This is all about the balance sheet between countries. Back then, the EU allowed Cyprus, the Czech Republic, Estonia, Hungary, Latvia, Lithuania, Malta, Poland, Slovakia and Slovenia in the door. It increased the size of the EU from 15 members to 25, at the time. All of these countries have hotspots, on or near, the place where the North Node at 10 Gemini and South Node at 10 Sagittarius stood, back in 2002. (Data: The Book of World Horoscopes, Nicholas Campion, The Wessex Astrologer, 2004).
World Karma and Astrology Charts
Cyprus
16th August 1960 00.00 EET Nicosia
Moon 11 Gemini

Czech Republic
1st January 1993 00.00 CET Prague
Sun 10 Capricorn
Estonia
20th August 1991 22.10 GMT Tallinn
Uranus 10 Capricorn
Hungary
23rd October 1989 12.00 CET Budapest
Jupiter 10 Cancer
Latvia
21st August 1991 08.25 GMT Riga
Uranus 10 Capricorn
Lithuania
11th March 1990 22.45 EET Vilnius
Uranus 9 Capricorn
Malta
21st September 1964 00.00 CET Valletta
Mercury 10 Virgo
Poland
24th August 1989 13.05 CED-2.00 Warsaw
Neptune 9 Capricorn
Slovakia
1st January 1993 00.00 CET-1.00 Bratislava
Sun 10 Capricorn
Slovenia (Former Yugoslavia)
14th March 2002 11.00 CET-1.00 Belgrade
Mars 9 Taurus
Saturn 9 Gemini
Neptune 10 Aquarius

Tracking the Sagittarius Node Karma
The South Node at 10 Sagittarius in the same time-frame (the North Node and South Node are always exactly opposite) tells us more about the United Nations, the EU, WHO, border control, tourism and immigration. Poland has Mars at 10 Sagittarius. Yugoslavia has Venus and Pluto there, also at 10 degrees, in two different charts. What we are seeing here is the early stages of a revolution in Europe which will come to pass after Uranus (shock, the world turning upside down, freedom) moves to 10 Gemini, some five years from now. The year 2021 is a preview. The North Node in Gemini (the twins) and the South Node in Sagittarius (the archer) move backwards through the 12 zodiac signs and arrive at the same spot about every 19 years or so. So, the North Node having been in Cancer the crab (see illustration) now moves anti-clockwise, backwards, through Gemini.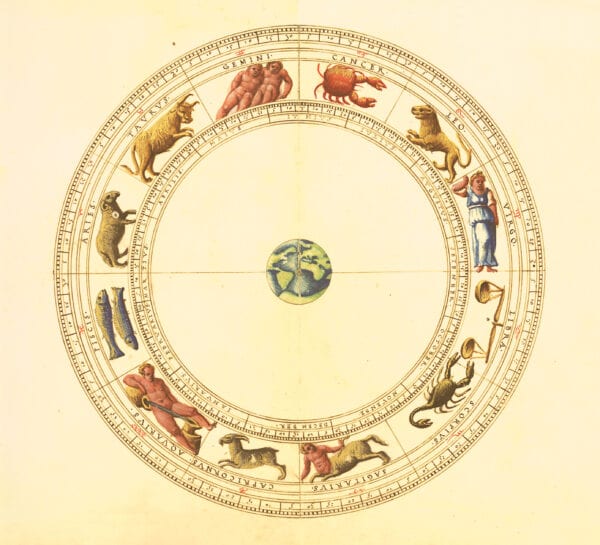 When Will the EU Finally Break Up?
Between May 7th and July 13th 2021 the European Union will show strong signs of a future break-up in the year 2029. This will come as no surprise, but the chart for the Euro currency shows the Sun at 10 Capricorn and Uranus at 10 Aquarius. That gives us timing.
Euro Crisis May 7th to July 13th 2021
The Euro was born on 1st January 1999 at 00.01 CET in Bruxelles, Belgium. Pluto is at 9 Sagittarius in the chart for the Euro so this tells you exactly what is going to happen to the currency from May 7th to July 13th 2021. This is the first step into a crisis for the old currency.
The EU in March and April 2029
In March and April 2029 we find Pluto at 10 Aquarius, Neptune at 9 Aries, Uranus at 11 Gemini, Saturn at 10 Taurus, Ceres at 11 Aquarius, the North Node at 10 Capricorn and South Node at 10 Cancer. That's history being made, as we watch. March and April 2029 will be the final tipping point for the European Union and the Euro, and the old countries involved will form themselves into new groups. I am writing this on 24th April 2021 so looking eight years into the future, but 2029 will get rid of the last remaining traces of what used to be the EU and its own paper and metal currency.
Iraq Karma From October 11th 2002
America, Iraq and George W. Bush were front-page news back on October 11th 2002 when we saw the North Node and South Node in Gemini and Sagittarius, in the same places they move back to, from May 7th to July 13th, 2021. The United States Senate gave war powers to President George W. Bush, on that date. Well, a lot of lives have been lost, and world astrology karma is returning.
Karma for America and Britain From 2002
There is some considerable balance sheet settlement here for the United States of America – and her old terrorist enemies. America has Uranus at 9 Gemini in her USA Proclamation Chart set for 8th July 1776 at 12.00 LMT in Philadelphia. The Civil War chart for America shows Uranus at 9 Gemini, in addition, as does the First Salute chart. So this is the old nation.
Shoulder to Shoulder
The United Kingdom of Great Britain and Northern Ireland was America's partner in the Iraq War and you would expect to see factors at 9, 10 or 11 Gemini in any of her many charts. The two nations stood 'shoulder to shoulder' under Tony Blair and George W. Bush. So what do we find?
Oliver Cromwell's England
The UK House of Commons chart, the UK Reorganisation chart, the Republic chart all show that hotspot for karma in 2021, with Saturn at 11 Gemini in the UK Republic chart, set for 27th March 1649 at 12.00 LMT in London. This was the 'destruction of the Monarchy' version of England, so the nation under Oliver Cromwell, after the end of King Charles I. This is interesting, because of course Prince Philip has now passed and today's future King Charles III (assuming this happens) is part of the story.
Iraq and Balance Sheets From 2002
We have three charts for Iraq, thanks to Nicholas Campion and The Book of World Horoscopes (The Wessex Astrologer, 2004) which is astrology's primary source of data. The Kingdom of Iraq set for 23rd August 1921 shows Pluto at 9 Cancer – very close.
The Iraq Independence Chart
The Iraq Independence chart set for 3rd October 1932 shows the Sun at 10 Libra, so what happens to Iraq from May 7th to July 13th is about partnership for her, but also a peace agreement. The North Node at 10 Gemini and South Node at 10 Sagittarus will form stunning trines and sextiles to her Sun. The final Iraq chart is the Republic of Iraq set for 14th July 1958 and here Uranus is at 10 Leo.
Iraq's Big Leap Forward
This is a clear hook-up with all three versions of Iraq, as the North Node in Gemini will also sextile her Uranus in Leo (the liberation of the next generation) and the South Node in Sagittarius will form a perfect trine. We will see how America and Britain play their roles, May 7th to July 13th. This looks like a fork in the road for Iraq, America and Britain in 2021. You might say it is written high above, in the stars.
Bali Bombing Karma
On October 12th 2002 a car-bomb outside a nightclub took 182 lives and injured 210 more. I knew one of the people who died; she worked in the office at Pan Macmillan, my old publisher in Sydney. This disgusting terrorist attack set up immediate karma with Bali, Indonesia and Australia. It was said to have been an attack on Australian tourists because that country helped to liberate East Timor. Then, Indonesia's defence minister blamed al-Qaida and its allies.
Australia and a 10 Degree Hotspot
There are several charts for Australia showing triggers at 10 degrees or nearby. Thus, we would be watching Australia closely from May 7th to July 13th, 2021 as the North Node and South Node return to their original positions at the time of the Bali bombing. Every chart I have found for Australia shows a pattern.

9th May 1901
Mercury 11 Taurus. Ops 9 Cancer.
26th January 1788
Mars 11 Cancer. Cupido 11 Scorpio.
Minerva 11 Libra.
1st January 1901
Venus 10 Sagittarius, Bacchus 9 Aquarius,
Cupido 10 Cancer, Salacia 10 Libra.
7th February 1788
Minerva 11 Libra, Psyche 9 Scorpio, Vulcano 11 Scorpio.
27th May 1967
Saturn 9 Aries

Indonesia and the 10 Degree Hotspot
Indonesia has a number of birth charts. The Republic of Indonesia chart set for 17th August 1945 works best. Independence Day is still celebrated on 17th August every year.
In this chart Indonesia has Pluto at 10 Leo. So you can see how the Australian charts and Indonesia charts are timed, karmically, from May 7th to July 13th 2021. If you want to know more about the North Node and South Node, listen here.