While things may not look very different around here, we launched a brand new website for jessicaadams.com on August 1, 2021. During this process existing member profiles and recently expired profiles and information were migrated, and all automatically recurring payments were cancelled in PayPal. This was done because they could not be transferred to the new site.
Here's all the information you need to know.
What happens to my old membership?
As a premium member, the remaining time left on your membership was moved to the new site, but your payment subscription was not. All recurring payments in PayPal were canceled as part of the transition to the new site.
To enjoy uninterrupted access, you will need to order a new membership subscription before your current membership falls due. The remaining balance of membership days will be added to your new subscription. Your payment method will only be charged when your current membership balance expires.
Premium Members with a current (paid up) membership were moved across to the new site, along with the profiles of expired members who expired in the month of July 2021. Every current member has been credited with an additional 5 free days of membership to ensure that no member misses out as a result of our system upgrades.
Former members with lapsed memberships older than 30 days did not have their profiles migrated to the new site. If you are one of these members and would like to continue your membership, then you are welcome to subscribe again by choosing a Membership Plan and completing checkout. On this new site, you can pay using PayPal or Stripe.
When is my membership due to expire?
You can see how many days are remaining on your existing membership, after being logged in to the site and viewing the Membership section of the home page. You will also see an easy link to See Plans so you can choose a plan and resubscribe.
Founding members on our grandfathered plans have been sent a discount purchase link. It's crucial that you check this email before purchasing as all purchases are final.
Why did you do this?
The current site was about nine years old, and the technology for managing membership sites has improved greatly over that time. The old platform was preventing us from offering new membership features. The new platform we have moved to will allow us to deliver more innovative membership features in the future.
Improvements to the site
There have been improvements to all the divination features like Fortune Cookies, The Astrology Oracle and the Smith-Waite Tarot. Members creating birth charts is have a smoother experience with birth location data enhanced by Google Maps.
Better performance on mobile devices
The site has been dramatically improved for mobile users. Many more users now access jessicaadams.com by smartphone than any other type of device, so we are now catering better for all of you and when you use the site on your phone should notice improvements.
Gift Memberships and Self-service account management
The site now has self-service account management features, so you can now upgrade and downgrade (and even cancel your membership) yourself.
If you want to a give a gift that is different you can now gift a membership to a friend or loved one just check the 'this membership is a gift' option during checkout and you can tell us who to send the membership to.
Proper Astrological Postcards you can email
The new site will allow you to send astrological birthday cards from the site, which is a great new and convenient feature. Now you as a premium member can send birthday cards directly from the site.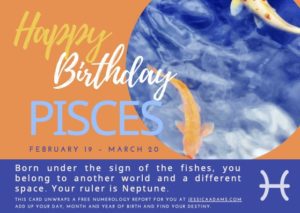 What are my payment options?
The new site provides some additional flexibility in terms of paying for your membership. You can now choose to make your payments through Stripe or Paypal. Choose one or other during checkout to set up your subscription.
Frequently asked questions has more information for you
Look for the Frequently Asked Questions section that explains many of the changes and will answer questions you have.
And you can always get support
The support team are here to help with any questions you have about your membership, the new site and how to update your card details. To get support, click the familiar Support button in the bottom right hand corner of the home page.