Stocks, Shares, Astrology and Free Will
So are you fated to win or lose on stocks and shares in the unpredictable Twenties? Astrology and your money, matters.
"Destiny is negotiable" is the phrase made famous by academic and author Geoffrey Cornelius in his book, The Moment of Astrology.
You do not take your fate, you engage with your astrological chart (and the universe) and figure a way through it, or around it. There is a very good interview with Geoffrey on YouTube which explains this.
Negotiating With Fate
I mention this idea of negotiating with fate, because – ever since I published specific dates for a Bitcoin drama, a year before it happened – I've had questions from readers asking when they should get out.
Some of you are asking me, should you sell Bitcoin now, or other cryptocurrencies. Or – should you hang on? I am publishing this on Tuesday 17th May 2022 when we're seeing a crash. The time' s right to talk about it.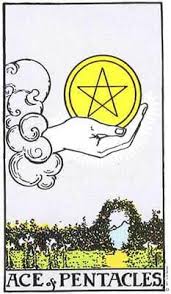 Astrology is Alchemy
The first thing to say about astrology is that it's alchemy. Prediction is you, and your astrological chart (birth or natal chart) plus your solar (Sun Sign) chart – for a start. The two sides of yourself, public and private. Astrology and your money are out there and in there.
The second part of prediction is your location. Your nearest town, city or country. That has an astrological chart too, a fact which often surprises people, but they all work together.
All the Charts Count
The third part is the people around you. Your financial partner, perhaps, or the group of investors. They have charts, which create chemistry with your own, and with the place where you live and work. Then there is the chart for Bitcoin. The chart for Elon Musk, if you have stocks in Tesla. The chart for Twitter or Luna. And so on. Together – it's all alchemy. All the charts count.
Tarot, Astrology and Your Money
If you add a Tarot reading too and start drawing cards from the Pentacles/Coins suit, that echo what the astrology is telling you, that's more alchemy.
The point is – this is for you, about you. You're not 'doing' some get-rich-quick formula. You take sole responsibility. And maybe it won't be what you want to find – but you have to own it. The biggest mistake people make about astrology is that it's based on statistics and a formula that you can feed into a computer and sell as an app. Nope. It's unique.
True Astrology Predictions and Elon Musk
"Expect a cover-up involving money, currency and business on April 30th 2022. It may be months or even years before we look back and realise something was going on. Big." This prediction was published on this website back on 7th October 2021. Six months before Elon Musk, the world's richest man, made his move on Twitter, as you can see.
I Do Not Advise: You Advise Yourself
The final part of the alchemy with astrology is the transits – the cycles of time – and the patterns they make with all those charts around you. Put all that together and you have a unique fingerprint of several different factors, which cannot be repeated and cannot be processed for the masses. Astrology and your money? It's personal.
Some people have done well from Bitcoin, or made money buying signed Harry Potter books, or investing in Tesla – and other people have lost fortune on a cryptocurrency in 2022.
What do you look for? Same-degree patterns. How do you figure out the rest? Research. Patience. You, do you.
Human Weather Forecasting
Prediction with astrology is intensely personal. You cannot and should not ever take anything I write on stocks and shares as advice.
It's just – astrology as an open knowledge platform. Call it, human weather forecasting. I do not advise you on your stocks and shares – you advise yourself.
I can talk to you about storms (and we are going to see continual storms with cryptocurrency until 2026, with Uranus in Taurus.) When we talk about astrology and your money, the background is – erratic.
Money is Intensely Personal – Personalise Your Astrology
Money is intensely personal. Even currency itself is personal. What is ten pounds in The States of Jersey worth to you, if you live in New Jersey, New York? Not much.
There is no lazy, easy, one-size-fits-all recipe for getting rich quick. It's the same with horse racing! You have to cast charts for the horse, the jockey, the gambler, the race location, and above all – the cycles. Alchemy. Unique to the person. Unrepeatable. Get to know your own cycles and chart. You may not have a money-making chart at all.
Uranus in Taurus, Lunar Nodes in Taurus and Scorpio
You are living in a fated period for the world economy. We all are. In astrology, we are seeing a mirror of 1939, when war began and so did supply shortages, rationing and currency that was out of control.
That's Uranus in Taurus and the lunar nodes in Taurus/Scorpio. The signs ruling food, property, business, money. We even have another war (on Ukraine) which is costing the world dearly. Same transits.
When the nodes are in Taurus and Scorpio, the world trends that are most heavily fated are essentially about greed. Or generosity. Giving. Or taking. Values. Astrology and your money is one thing, but the weather now is about what money cannot buy. Integrity. Decency. That is actually at the core of the sign Taurus. We are seeing the worst and best, now.
The Tarot and Oracles
So how do you negotiate with fate when the piggy bank keeps jumping around every time you look at it?
The answer is, keep a journal and track your own cycles; use your own Smith-Waite Tarot readings; try The Garden Oracle and The Astrology Oracle and learn.
There are many different oracular systems available to back up your astrology. The I-Ching is ancient. Test and test again. When you have the same story told once, twice, three times, four times and more – you learn to trust yourself.
Well, would you rather trust yourself, or someone waving their hands around on Tik-Tok? One size fits all, doesn't.
Liz Green on Fate
Liz Greene tells the story of Death and the appointment in Samara, in her well-known book about fate. (The Astrology of Fate, Liz Greene, Weiser Books, 1984).
Death comes to meet a man who then runs away from him (understandably) in the Isfahan market. The terrified man flees to Samara. But – "I tried to say that you and I had an appointment tonight in Samara. But you would not let me speak," says Death.
The Act of Avoiding Something
In the act of avoiding something, we hasten its outcome – that's the theory. But I don't believe that, because I have heard from too many readers over the years, who have dodged a bullet with astrology, or Tarot, and are happy to have done so. Books about history and astrology, like The Fated Sky, can help. History repeats and astrology tracks it.
Now, let's talk about two instances where you can negotiate your fate. These are really good examples of knowing when not to move, and what not to do. When it comes to astrology and your money, you debate with fate.
Eclipses and Neptune and Your Financial Future
The recent Scorpio Lunar Eclipse in May 2022 is a good example of what not to do. Eclipses conceal, they never reveal.
They obscure what should normally be seen and cover up what is usually perceived. History proves that to us. Things go dark. We are left in the dark.
That's a simple example of negotiating with fate. Wait. Especially if the eclipse is in Taurus and/or Scorpio, the money signs. Make up your mind later.
Doing Deals With Destiny
Neptune transits, and transits to your natal Neptune, are another good example of doing deals with destiny.
Neptune is about distortion. The fuzzy vision you have under water, is Neptune. It's an astrological symbol for the sea, the ocean, and all water including fog and mist (vaporised water). Clouds are Neptune.
When We Can't See Properly – Neptune
In all those places and with all those conditions, we can't see properly. Astrology and your money can't really be paired until you realise there's a big 'blind' cycle all the time, on and off, and that's Neptune.
When we are swimming in a pool we even wear goggles. Negotiating with fate means recognising where Neptune is in your chart (it may be in the finance sign, Scorpio) or it may be transiting your chart in a way that 'mists over' your windscreen. Buyer beware. Don't fumble around with Neptune. That is an astrological rule.
Mercury Retrograde. The Third Tip to Know
The third tip to know, apart from eclipses and Neptune, is Mercury Retrograde. I give the dates 1-2 years in advance so you can plan ahead. Mercury Retrograde brings sales, purchases and deals in an atmosphere of chaos. The dates for 2021 and 2022 are here so you can analyse them.
The Mercury Retrograde dates for 2023 and 2024 are here – they were published back on 6th January 2022.
Bitcoin – Check the Degrees of Your Horoscope
I have predicted Bitcoin drama, date-stamped, a year before it happens – by discovering common degrees in the astrology charts for Bitcoin itself, but also the key players in cryptocurrency. Astrology and your money does not exist in isolation. Everything is interconnected, as Dirk Gently says.
Every time we see transits at 0-1 degree and/or 18-19-20 degrees of any zodiac sign in astrology, pay attention. Especially if it's a slow-moving outer planet like Jupiter, or a slow-moving cycle like the North Node and South Node.
If you have factors at 0, 1 degrees (of any zodiac sign) and 18, 19, 20 degrees (of any zodiac sign) your horoscope will chime with the times. Research your own astrological chart, against these.
The Generations and Fate
In astrology we believe whole generations of people land on the planet to fulfil a karmic mission.
In the Twenties we have an unusually high number of people born with Uranus, Neptune or Pluto in Scorpio. The big money, property, banking and finance sign. That's why the 2018-2026 cycle is so erratic.
A large number of people on the earth, are all going through a Uranus opposition to their natal Scorpio placements together. Big numbers equals big trends, financially. And what does that mean? Rolling economic shocks, 2018-2026. Revolution.
Uranus and Shock
Uranus transits are about the world turning upside-down. Uranus is literally unpredictable. Odd. Unusual. The planet itself, moves oddly.
In fact, you will see that shock is usually see that as a key word used for this planet. Astrology and your money in the Twenties are dominated by the Uranus in Taurus cycle. So – sudden supply chain breaks, for example. The erratic virus, COVID-19 is obviously behind much of this.
Ironically, astrologers (whose job it is to predict the future and thus remove shock from life altogether) invariably say 'unpredictable' for Uranian transits, or transits to Uranus in your chart.
Coins With Dogs on Them
So really, when it comes to Uranus, we have to throw our hands up in the air. In Taurus? We do that, with one eye on the world economy, which Taurus rules, together with Scorpio, its opposite sign. We have already seen some of this since May 2018 when the cycle began. Coins with dogs on them. Wall Street betting on – fake meat. We are dealing with an entire generation born with Uranus in Scorpio, experiencing transiting Uranus in Taurus, opposite their natal Uranus position. How odd is that? Very odd indeed. And risky.
Jeff Mayo on Prediction
Uranus will be with us until 2026 so 2022, 2023, 2024, 2025 and the final year, 2026, are stormy. You really have to want this, if you are going to take the stocks and shares rollercoaster.
"The astrologer cannot predict every event," wrote Jeff Mayo. It's true of Uranus. Predictably, unpredictable.
When you are negotiating with destiny, you should certainly track Uranus transits to your charts, and transits to Uranus in charts. What's volatile? And when is volatile? When Uranus lines up at the same degrees (numbers) as key patterns in your chart, and the charts associated with the individuals or companies you commit to – that matters.
Quantum Worlds and Astrology: Science and Fate
The Many Worlds theory of Quantum Mechanics suggests that when we measure reality, we change it. There is no reality until we measure it.
There are many realities; many worlds. So for this reason, destiny really is negotiable. It's science!
This all begins with sharp awareness of yourself, because you're the observer. They call it The Observer Effect in science. You are not standing back from some 'truth' because it does not exist. There are many, many truths.
Hugh Everett and Dr. Who
Just by going in there, you alter what happens. This is Hugh Everett's 'Many Worlds' theory. It's widely accepted these days, and not just by Dr. Who scriptwriters, either. Watch the acclaimed BBC4 documentary Parallel Lives here.
Parallel universes is another word for this idea of many worlds. So, when it comes to Uranus in Taurus, the North Node in Taurus, the South Node in Scorpio and the rest – you have to ask yourself how you've ended up here in this particular universe. Keep negotiating with yourself and with fate.
Remember the alchemy rule. You, plus where you are, plus who/what you are banking on, plus the cycles of time. This is the 'Moment of Astrology'. It's a one-off.
Legal Disclaimers in Our Astrology
This alchemy is why so many astrologers issue legal disclaimers saying:
The content on this website and articles are provided as general information only and should not be taken as investment advice. All information on this site is given for educational purposes only. The content on this site is provided without any warranty, express or implied. All opinions expressed on this site are those of the author and may contain errors or omissions.
No Advice, No Recommendations
General information. No investment advice, no recommendations. I say that, too. When it comes to astrology and your money, general information for educational purposes – the astrologer's opinion – defines what we do. The rest is up to you.
This common legal disclaimer, applies to everything I have ever published about the economy in your life, or ever will do. I've published a lot of warnings about the economy and opened up a lot of information about the astrology cycles, going way back to 2017. Just as it says above, use them for educational purposes only. Learn your chart.
They are ongoing, about Uranus in Taurus, because I'm so concerned about the risks. The first warning was issued way back on 4th April 2017. Some are for Premium Members only. If you are serious about using astrology, check the date-stamped, validated predictions about the economy. Start a journal about your own chart and research the patterns.