New! Modern Astrology 2050
My new book, Modern Astrology 2050, is an easy way for you to find out more about who you really are, based on your stelliums. What are the dominant zodiac signs in your chart? Just knowing that, can make you happier.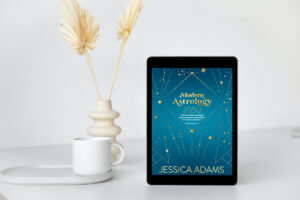 You will need your birth chart from me, or a modern astrology chart (with asteroids) from AstroGold or Astrodienst to use the book.
There are 34 factors in a modern astrology chart and you need a horoscope which shows them, to find your stelliums, or dominant zodiac signs.
This book is designed for readers who already know what their stelliums are, in their personal birth chart. Or – new readers who are happy to create a modern astrology chart, using their time, place and date of birth – after book purchase.
Prince Harry is a Sun Virgo but he has a Scorpio stellium. That's the sign ruling family inheritance. Prince William is a Sun Cancer but he has a Libra stellium. That's the sign ruling power couples. A stellium is an intense focus on that sign and most people have at least two or three. You too?
The new book, Modern Astrology 2050, is the follow-up to 2020 Astrology: Your Five-Year Horoscope Guide, the number one Amazon bestseller in America and Australia.
How Stelliums Show Your Personality
If you are a Premium Member, you can see your stelliums now, listed below your birth chart. If you are logged in, your stelliums will show up on the computer or phone screen.
Make a mental note of them. This is the real you! Another way to think of stelliums? Your dominant signs.
In 20th century astrology we used to give Sun, Moon and Ascendant. Today, thanks to new discoveries like Salacia (Neptune's wife) and also sophisticated software, we can see at a glance, just where your stelliums are. Modern Astrology 2050 takes you through each of your stelliums, explaining how it shapes your character. Some people have one or two stelliums. Others have a lot.
It's extremely unusual to have no stelliums. Sometimes I have seen reader charts showing only one, two or up to three factors in a zodiac sign. If so, please just take the three or four most populated signs in your chart and look those up.
How to Find Past Lives
The North Node rules your past lives. The sign of the North Node shows you the recurring themes. You can also find the periods in history, when the North Node happened to be in the same sign, as your North Node today. That's a past life. North Node tables are listed at the back of the new book and stretch back to the year 1001 AD.
What's Your North Node Sign?
Do you have the North Node in Cancer? That sign rules your home town and homeland. The North Node was also in Cancer, 1944-1945. The end of the Second World War. Are you drawn to that war, through favourite films, television series, or even fashion? That may be why.
Of course the South Node matters too, and it comes with the North Node – they are always in opposite signs – but it is the North Node (Dragon's Head) that shows the most obvious way that you owe something to a previous incarnation.
If You Don't Know Your Birth Time
If you don't know your birth time, use 12.00 noon when calculating your chart on this website, or at Astro.com or on Astrogold. Just skip the Ascendant (AC) sometimes known as the Rising Sign. Skip the DC (Descendant). Skip the MC (Midheaven) and IC (Immum Coeli).
Skip the Moon if she is at 29 or 0 degrees of a sign. All these are dependent on strictly accurate birth times. This lowers the chance of your having a stellium of four, five, six or more factors in just one zodiac sign, so if that happens, use three factors. This will be a roughly accurate chart.
The Complete Picture Without a Birth Time
Debbie Harry and Kenneth Williams are two good examples of how you can still obtain a complete picture of your personality and destiny without a birth time.
Kenneth Williams was born on 22nd February 1926 with no recorded birth time. He has the MC in Aquarius but we can't use it. He has three other factors in Aquarius, though, so we'll count that.
Aquarius rules groups and friends. Williams was well-known for the Carry On films and for his friendship with Joe Orton. The very first Carry On film was Carry On Sergeant, about another group – the army. It debuted on 1st August 1958 and there was a Full Moon in Aquarius on July 30th 1958, just two days before.
Debbie Harry was adopted, born on 1st July 1945 with no recorded birth time. Even so, she has a Cancer stellium, with eight factors in that sign. Cancer rules mothers – and her birth mother chose not to pursue a relationship with her. Cancer also rules the home town and homeland. Harry worked in Union City, starred in a film about it and sang a song about it. Autoamerican is one of Blondie's best-loved albums.
Predictions to 2050 and the New Moon, Full Moon and Eclipse
When you see a New Moon or Full Moon (sometimes an eclipse) in the same zodiac sign as one of your stelliums, big events take place. Those events say something about that sign in your personality and your destiny. They usually take place once a year. Within a week or two, you will strike an event, which helps make you, who you are destined to be.
Prince Harry was born on 15th September 1984 at 4.20pm in London. He has a stellium in Scorpio – four factors in Scorpio. That's the sign ruling family inheritance. When his son Archie was born on 6th May 2019, there was a Full Moon in Scorpio on 18th May. What about his brother?

Prince William and Prince Harry
Prince William and Prince Harry show how accurate stelliums are, in predicting personality and future. Prince William was born on 21st June 1982 at 9.03pm in London. He has stelliums in Taurus, Cancer and Libra. When he married Kate Middleton on 29th April 2011 there was a Full Moon in Libra, the sign ruling power couples, on 18th April.
When Prince George was born, next in line to the throne, on 22nd July 2013, there was a New Moon in Cancer, which rules town, country and family, on 8th July, days before.
Family Stellium Patterns
It is very common for parents to pass on their stelliums to their children. That explains why certain traits or talents run in families. You may have inherited your stelliums from your parents, or have given them to your own children. Charles III was born on 14th November 1948 at 9.14pm at Buckingham Palace with a stellium in Scorpio. His son Harry inherited that same Scorpio stellium.
Why Modern Astrology?
Astrology changed overnight in 2006 when Pluto was removed from the Solar System and Ceres changed status from asteroid to planet.
It went on changing with discoveries like Salacia, the wife of Neptune. 20th century astrology still works, but 21st century astrology, with the latest software, is astonishingly accurate for prediction, but also understanding who you are, and what makes you tick. It's you, now.
This is an extract from the new book (left) showing the modern astrology chart for Amy Winehouse. She had a Sagittarius stellium. She was happiest when travelling, on tour. Just knowing that, can make a difference to the life you lead. Maybe you should even emigrate.
About Modern Astrology 2050
This new book is an edited update of 2020 Vision (Penguin) and Essential Astrology for Women (HarperCollins) with the Amazon #1 bestseller, 2020 Astrology: Your Five-Year Horoscope Guide. Thanks to the tens of thousands of questions I am asked on this website, every month, I have created a book which takes care of the most-asked astrology enquiries.
What I like about this book is that it is partly based on my own experience with famous people like Kurt Cobain, but also designed to be used in minutes. If you are an astrology professional or student, you can also use the information about your stelliums to predict other transits, including the outer planets (for example). It can be as simple or complex as you wish.
Archival Images: iStock