Relaunching The Sun Sign School in 2023
The Sun Sign School is relaunching with new tutors, Tarot and Natal Chart Astrology tutorials and pop-up Zoom sessions, in 2023.
How to Attend the Zoom Pop-Up Workshops
The weekend online one-hour sessions will be recorded. They run in April and May 2023 and you can obtain the link for Zoom registration (Zoom then sends you another link to get in) by going to the ZOOM category at The Sun Sign School.
Weekends Online in April and May 2023
Hosted by Alicia Fulton from The Astrology Show, each one-hour Zoom on Saturday in London and New York (Sunday in Australia) these tutorials teach you to predict your future for the next seven days. You will use Sun Sign astrology, Natal astrology and Tarot. You can also add to the experience by tuning into The Astrology Show Podcast on Apple, if you want to subscribe.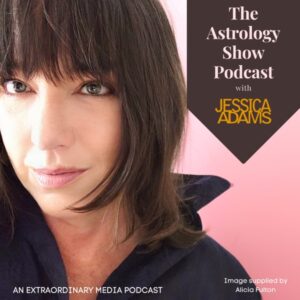 New Faces and Familiar Faces in 2023
New and familiar Tarot and astrology professionals will be on board in 2023 to coach you .
Tara Buffington (left to right) has plenty of real-world, Substack and YouTube experience with the Tarot.
Deborah Houlding is familiar to all from Astrology and Tarot Meetups, with 4000+ members worldwide in New York, Sydney and London. Natalie Delahaye is the astrologer who you may know from CNN or The Daily Express. Israel Ajose is President of The Astrological Lodge of London. Author Zane Stein is now teaching at The Astrology Collective.
Over the next few months we will also introduce you, again, to author and Hello astrologer, Debbie Frank who will also be familiar to you from TV. Tarot tutorials from Katie-Ellen Hazeldene will take you through the 78 cards with one eye on history and folklore. Insights on financial astrology from Olga Morales and Kate Silas will help those of you with an interest in Wall Street. Penny Thornton's wisdom from a lifetime of television forecasting and publishing will also be back for 2023. Like Debbie Frank, Penny's client list featured the late Diana, Princess of Wales.
You will hear from Tarot expert and bestselling author Daisy Waugh; media astrologer, AstroGold and Solar Fire expert and lecturer Stephanie Johnson – and Australia's well-known astrologer, author and publisher, Victoria Davis. I will be adding new experts to The Sun Sign School as the year goes on, but wanted to let you know what was in store, as we go into my first pop-up Zoom sessions from the weekend of Saturday 1st April. Real World Astrology and Tarot on Substack
Once you feel confident enough with your Sun Sign astrology, birth chart astrology and Tarot to begin writing or podcasting on Substack, I will see you there. Substack is an easy, affordable way to begin a column; to start a newsletter; to record your words; to start building a base of readers and listeners. Substack is also where you can begin a paid residency.
Subscriptions for 12 months' access to The Sun Sign School have been frozen at their 2022 price: US $100.
I've kept classic content from professional psychics and Tarot experts including Kyra Oser (left) but you'll also gain new insights from astrology tutors including Moses Siregar III (right). People who want to use their Sun Sign School training on Substack are always my first choice for new tutors too.
Jessica Adams