How Venus Retrograde Affects You in 2023
Stop-start new relationships and complications involving your children are all part of Venus Retrograde in Leo. Venus rules husband-wife, wife-lover, mother-son and also mother-in-law and daughter-in-law. Most of all, Venus rules beauty and seduction.
Venus, the planet of marriage, motherhood and adultery, is retrograde (appearing to go backwards) from June 20th until October 7th. This includes the pre-shadow and post-shadow.
So, as I publish this on 21st July, you've already had about a month of what will prove to be a stuck loop, or circuit, in your love life – or with the world of children and young adults. This illustration of Venus is from Player's Cigarettes, below. Perhaps a woman like this is already poised to reverse.
Dating, Mating and Relating on Venus Retrograde
Just as you might expect, this is when dating, mating and relating also goes backwards and gets stuck. You will need to make allowances for that.
Leo rules courtship, the bedroom, pregnancy, infants, children, teenagers and young adults. So, Venus is complicating that, but also doing it back to front.
As if that wasn't enough we also have the South Node in Libra (ruled by Venus, so also about marriage, motherhood and adultery) throughout this period. You've not had that in your life for 18 or 19 years.
Are You a Sun Aquarius or Sun Aries?
If so, you are most strongly affected as Venus in Leo will go backwards through your Seventh House of partnership (Aquarius) or your Fifth House of bedroom and children (Aries).
Watching the Venus Retrograde in Leo Dates
If you have anything in your chart at Leo 12-28 degrees you are affected. This may be a woman who personifies Venus (she is beautiful, vain and complicated). It may be matters that Venus rules – so seduction, sex, falling in love.
You'd want to wait and see, until she returns to normal on October 7th (she is out of her loop) before you say anything is final. This engraving of Venus shows her with her son Cupid, holding his arrow (he does her work for her, making people fall helplessly in love with each other). If you can imagine this bird-drawn chariot reversing and then getting stuck, before turning around and going back the way it came – that's this cycle. This illustration is from Abu Mashar, 1488.
Do You Have Leo Factors at 12 – 28 Degrees?
She moves like this in the first phase, from June 20th until July 23rd.
Leo 12, 13, 14,15, 16, 17, 18, 19, 20, 21, 22, 23, 24, 25, 26, 27, 28
Then she turns backwards on July 23rd and moves like this –
Leo 28, 27, 26, 25, 24, 23, 22, 21, 20, 19, 18, 17, 16, 15, 14, 13, 12
This takes you to 1st September. Venus then turns again, finishing on October 7th, 2023. If you have anything in your chart at Leo 12-28, then you can expect a three-part story, which twists and turns, involving your godson (say), your future stepson (maybe) or your next husband.
Leo 12, 13, 14, 15, 16, 17, 18, 19, 20, 21, 22, 23, 24, 25, 26, 27, 28
Sensible Advice – Expect Reversals and Rescheduling
Leo and the Fifth House describes seduction, dates, sexual relationships (from a one-night stand to an affair), pregnancy, babies, infants, schoolchildren, teenagers and young adults.
Venus was the wife of Vulcan, and the lover of Mars. She was the mother of Cupid. Her symbol is the hand mirror, also known as the universal symbol for female.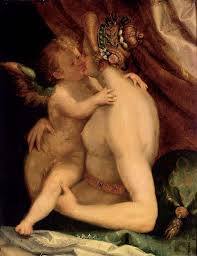 Sensible advice for this period would involve a wait-and-see policy. Choosing baby names could involve a lot of trial and error, for example.
A new relationship may go back and forth. If you are separating or divorcing, do not expect a done deal too quickly.
Your logic should tell you what is set to happen, especially if something began since 20th June.
Normally, Venus moves quickly through Leo. She moves in a straight line. Now, she is doubling back on herself, getting stuck and running on the spot. This transit isn't really terribly important unless you also have factors in Libra in the Seventh House of marriage, common-law marriage, separation and divorce. If you do (and you also have Leo factors) then the complication of June-October is far more important.
The Tarot on this website can tell you more. Follow the steps. Ask "How does Venus Retrograde in Leo in 2023 most affect me?" From there you can figure out a strategy. Maybe it's not time to move in with that new man just yet. Keep the plans flexible; maybe you'll figure out a plan after October.
Main Image: Unsplash/Simon Lee