England V Spain in the Women's World Cup 2023
The world's media (pictured) have gone mad for the Women's World Cup 2023. From The Age and Sydney Morning Herald in Australia to the Mirror in England, these female teams have gripped us.
What does the combined astrology and Tarot say about the final between England and Spain? Football fans may be interested to know that Leo the lion does in fact show up in the 'birth' chart for the Lionesses, below.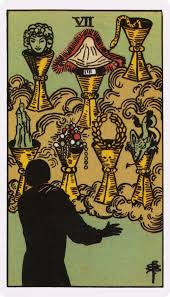 The Lionesses Astrology Chart
They were founded at their first game on 7th May 1881 at 3.00pm in Edinburgh. The women's England team was created with Cupido at 4 Leo. There is a trine to Minerva the goddess of wisdom at 3 Aries; an exact square to Saturn at 4 Taurus; a square to Mercury at 5 Taurus.
Transiting Saturn goes across this 3, 4, 5 degree pattern in August and September 2023, which shows how difficult and serious this cup is. Obstacle after obstacle for England. Heavy.
How Do You Read the Tarot for England?
You don't even need a chart for Spain. You can just judge the England chart. But what does the Smith-Waite Tarot Deck say? You can read the cards below and leave your verdict. The Tarot often talks quite obviously once you can see the symbolism. The cards will often echo the astrological chart, too.
Just one look at these Lionesses and you can see they are fixed, grounded, stubborn and very much about the money. Just look at that Taurus stellium. The zodiac sign of the bull. There is betting here. A great deal of betting. This is a gamblers' team.
One Card to Describe the Final
Which card describes the overall game at the final? Is this going to be a tense penalty shoot-out in extra time? A game for a heroic goalkeeper?
The card I've drawn from the Smith-Waite Tarot used on my website is Temperance. This is a clear Aquarius signal. The angel is a water-bearer transferring water in a wavy Aquarius symbol illustration, from one cup to another. The Women's World Cup.
This will be a beautiful game and Aquarian in nature. Team spirit. Profoundly healing. Is this old karma about the Spanish Armada being settled? Historic Spain-England sea battles?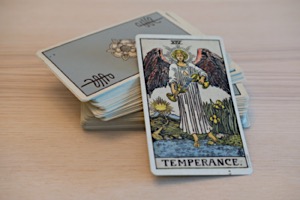 Triangle Formation?
Some other clues in the card; a triangle is on the angel's heart. Is this a triangular formation at the goal that is behind a victorious kick?
Who Wins England V Spain?
Now this is really interesting. The Hanged Man has appeared. The strip is red and blue, if that's a clue. This is a man not a woman and he's stuck. Suspended. Dangling.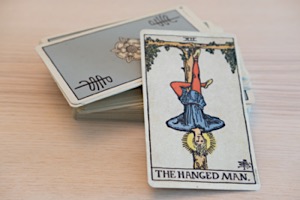 One More Time. England or Spain?
There is clearly a problem with this final, despite the lovely Aquarian atmosphere of feminism, tolerance, space and all the rest of it. This just has to be a male official, doesn't it?
I'm going to ask one more time so you can read these cards in the context of the chart above, or just as a straight Tarot call. Who wins, England or Spain?
Ten Against One
Oh dear. Ten of Swords (bottom of screen). This is one player out, or even one official (manager, referee?) down. You don't need to be a Tarot professional to see that this is ten of the usual eleven players on a team. Which team? England or Spain? Ten are united and the eleventh is cancelled by the rest. So that's your clue. The colours in the Tarot can sometimes line up with the colours of a flag or team strip. Let's check back as the game progresses and see how your predictions and mine are faring.
The Spanish football federation confirmed 15 players had submitted emails saying they would not play for manager Jorge Vilda unless "significant" concerns over their "emotional state" and "health" were addressed. So is that Jorge Vilda on the ground, or a player who is down for the count?
Meanwhile, here's a look at the Leo England Lionesses' Captain.
Millie Bright, Super Leo
Astrology can be quite literal sometimes. Leo is ruled by the Sun and this is Millie Bright, England Captain. She was born on Saturday 21st August 1993 with the Sun in Leo, Mercury in Leo and Chiron in Leo.
The Mini, that British symbol of 1966 World Cup glory, was born on 26th August 1959 and has Mercury in Leo, just like Millie Bright – and Uranus in Leo too.
If football's coming home in 2023 with the England team then it has to be coming home, thanks to these transits on Sunday 20th August 2023. Unusually, they include the Sun in Leo and Venus Retrograde in Leo as well. This amazing photo shoot in HELLO even makes Millie look quite feline in that long-legged suit.
England Is All About the Money
One thing about this England team; they are all about the money. Sponsorship, funding for the game and prize money. With Jupiter in Taurus going across the Lionesses' Taurus stellium there will be a huge amount of financial gain for them between kick-off and the last day of the cycle in May 2024. This is the world cup that goes on giving, for them.