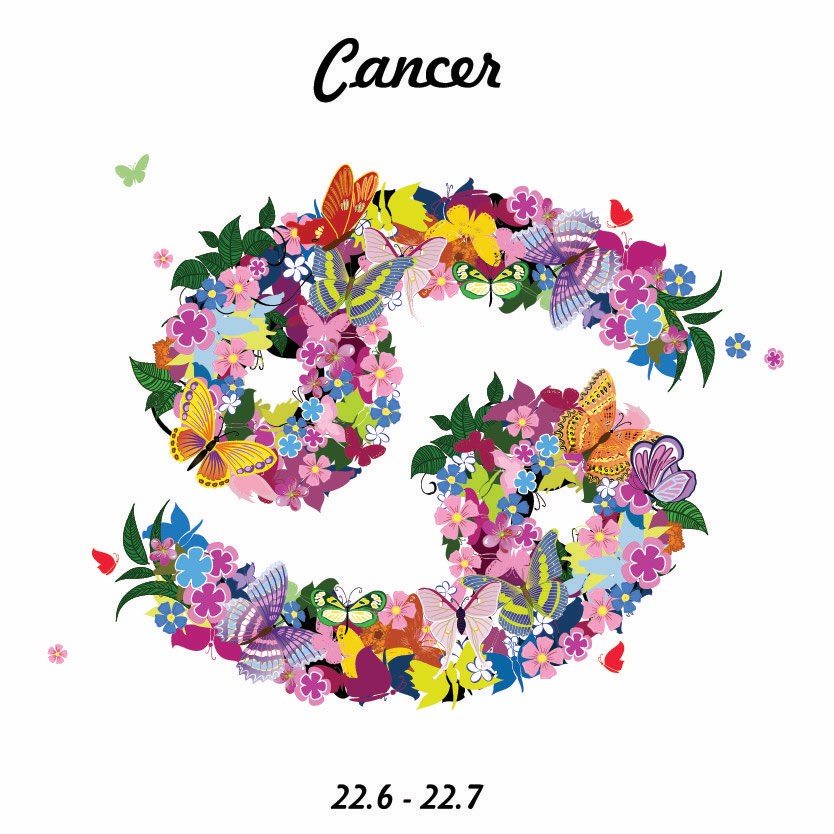 Today
Monday 09th December 2019:
There is no magic wand, but Jupiter works steady, long-term miracles and you will be more than satisfied by this time next year, as you chase outcomes with/for your partner. This applies to former or current partners too. And enemies! Take the open door.   
What it means to be Cancer
Cancer is ruled by the Moon, an ancient symbol for motherhood, and no matter what your gender, you are at your brilliant best when you nurture, protect and care for people and animals you cherish. The crab carries her home on her back and thus, you are associated with a deep identification with your home town and homeland. The downside of your sign is patriotism gone mad – nationalism – and the attitude 'My family, right or wrong' even if it's wrong!   
Your Week
You are ruled by the Moon, Cancer and feel the lunar cycle more than the other 11 signs. The Full Moon on Thursday becomes absolutely crucial to you after May 6th, 2020 and until January 19th, 2022. It is about your health. Your fitness and wellbeing. Your housework or staff.
Read your full Cancer Weekly Horoscope: 9-15 December 2019
Your Month
The work with the other person - your partner, most likely - begins now and peaks in 2020. Even if you are separating, divorcing or severing the alliance, you will still be able to connect and communicate very well next year.
Read your full Cancer Monthly Horoscope: December
Cancer in 2019
MAKING DEALS IN 2019 This year you will be negotiating important deals so that you can make a small but important sum of money go as far as it can. There is a great need for investment in a house, apartment, garden, block of land or business.
Read your Cancer 2019 Horoscope
Astrology Basics
Would you like to know more about Astrology and how your birth chart works?  Here are some handpicked posts for you. When you're finished you can
discover even more Astrology Basics
.

Aesculapia is a symbol of miraculous comeback. The position of this asteroid shows you where you can be like the Phantom – The Ghost Who Walks.
More Horoscopes
Aries
|
Taurus
|
Gemini
|
Cancer
|
Leo
|
Virgo
|
Libra
|
Scorpio
|
Sagittarius
|
Capricorn
|
Aquarius
|
Pisces
© Copyright 2019 Jessica Adams. Goddess Media Limited.