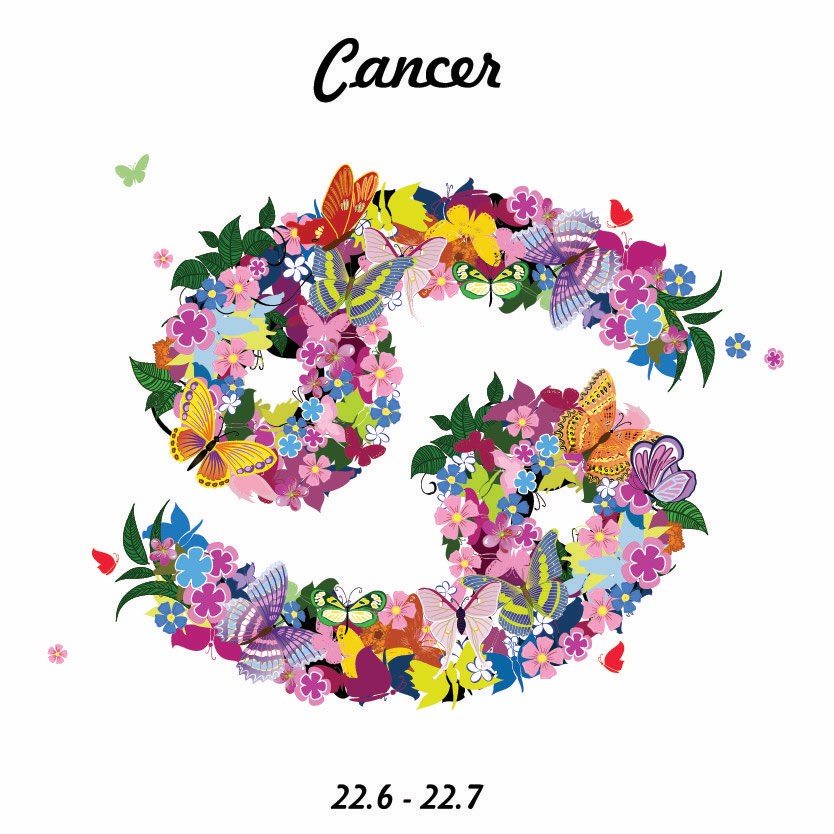 Today
Wednesday 16th October 2019:
If you can visualise a circle as your path with your son, daughter, future adoption or pregnancy, young relatives, sexual relationships, godchildren - or youth involved with your job - it will help. Circular progress, backwards and forwards, in a loop, is where you go until December. Ease up on instant and easy. Try 'gradual.'   
What it means to be Cancer
Cancer is ruled by the Moon, an ancient symbol for motherhood, and no matter what your gender, you are at your brilliant best when you nurture, protect and care for people and animals you cherish. The crab carries her home on her back and thus, you are associated with a deep identification with your home town and homeland. The downside of your sign is patriotism gone mad – nationalism – and the attitude 'My family, right or wrong' even if it's wrong!   
Your Week
You now have Chiron in Aries, in your Tenth House of career, unpaid work, university and college life, social rank and ambition. Chiron is a symbol of 'never say never' and you may be about to solve a deeply troubling problem, with a seriously clever gamble.
Read your full Cancer Weekly Horoscope: 14-20 October 2019
Your Month
Babies, Children, Godchildren, Young Relatives, Lovers, Youth The Scorpio weather in October is focused, intense and will bring some new pathways for you with your son, daughter, nieces, nephews, any future children, godchildren and so on.
Read your full Cancer Monthly Horoscope: October 2019
Cancer in 2019
MAKING DEALS IN 2019 This year you will be negotiating important deals so that you can make a small but important sum of money go as far as it can. There is a great need for investment in a house, apartment, garden, block of land or business.
Read your Cancer 2019 Horoscope
Astrology Basics
Would you like to know more about Astrology and how your birth chart works?  Here are some handpicked posts for you. When you're finished you can
discover even more Astrology Basics
.

The Seventh House is ruled by Libra and Venus. Venus also rules the Second House, which is about jewellery, gold and money, as well as food – all the valuable items of life.
More Horoscopes
Aries
|
Taurus
|
Gemini
|
Cancer
|
Leo
|
Virgo
|
Libra
|
Scorpio
|
Sagittarius
|
Capricorn
|
Aquarius
|
Pisces
© Copyright 2019 Jessica Adams. Goddess Media Limited.