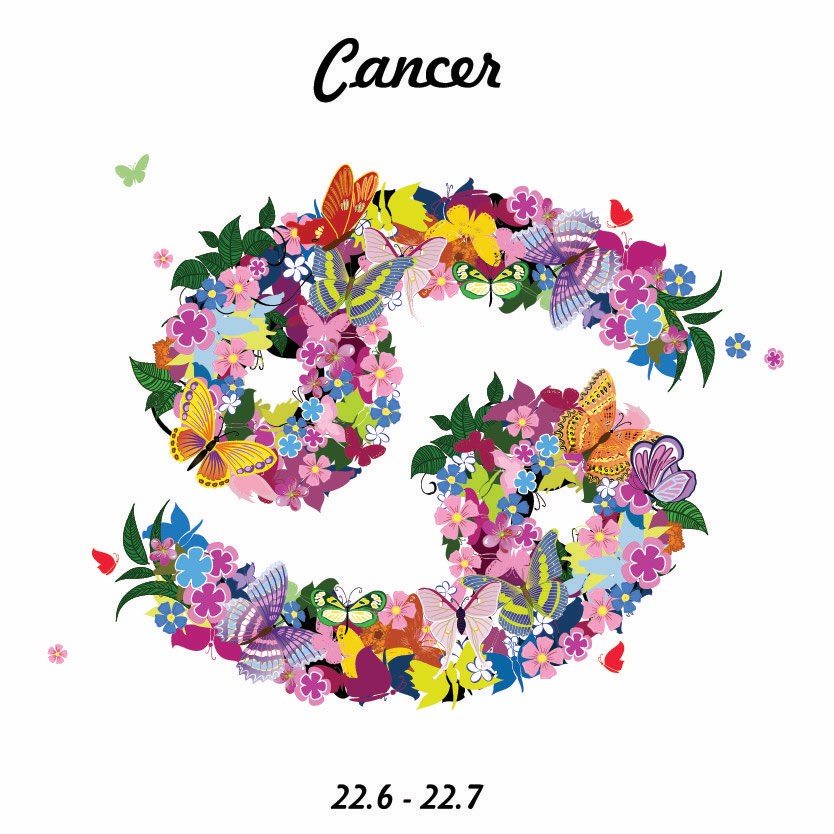 Today
Tuesday 25th September 2018:
How to proceed over the next few months with your former, current or potential partner (or an enemy) is best decided, after much soul-searching. Saturn and Pluto are formidable in your opposite sign of Capricorn. Christmas sees a choice.   
What it means to be Cancer
Cancer is ruled by the Moon, an ancient symbol for motherhood, and no matter what your gender, you are at your brilliant best when you nurture, protect and care for people and animals you cherish. The crab carries her home on her back and thus, you are associated with a deep identification with your home town and homeland. The downside of your sign is patriotism gone mad – nationalism – and the attitude 'My family, right or wrong' even if it's wrong!  
Your Week
You are ruled by the Moon, Cancer, so the lunar cycle affects you more strongly than the other 11 signs. On Tuesday the 25th of September, you experience a Full Moon in Aries, the sign which rules your career, unpaid work or university degree.
Read your full Cancer Weekly Horoscope: 24-30 September 2018
Your Month
Thanks to the brand new Chiron in Aries cycle you recently pushed the boat out in your career, unpaid work or course. Doing what 'they' say is impossible, or audacious or just far too punk for words, is part of this.
Read your full Cancer Monthly Horoscope: September 2018
Cancer in 2018
MOVING ON AND MOVING FORWARD Cancer, in 2018, you will move on from particular relationships in your life and find a way to move forward. You are ruled by the Moon, as you may know, and we have an eclipse in Cancer, your own zodiac sign, on July 13th which dominates the year.
Read your Cancer 2018 Horoscope
Astrology Basics
Learn more about Astrology
Would you like to know more about Astrology and how your birth chart works?  Here are some handpicked posts for you. When you're finished you can discover even more Astrology Basics.

What do all those planets, asteroids and the rest mean in your personal birth chart? Sometimes called the natal chart this is the key to everything you need to know.
More Horoscopes
Aries
|
Taurus
|
Gemini
|
Cancer
|
Leo
|
Virgo
|
Libra
|
Scorpio
|
Sagittarius
|
Capricorn
|
Aquarius
|
Pisces
© Copyright 2018 Jessica Adams. Goddess Media Limited.