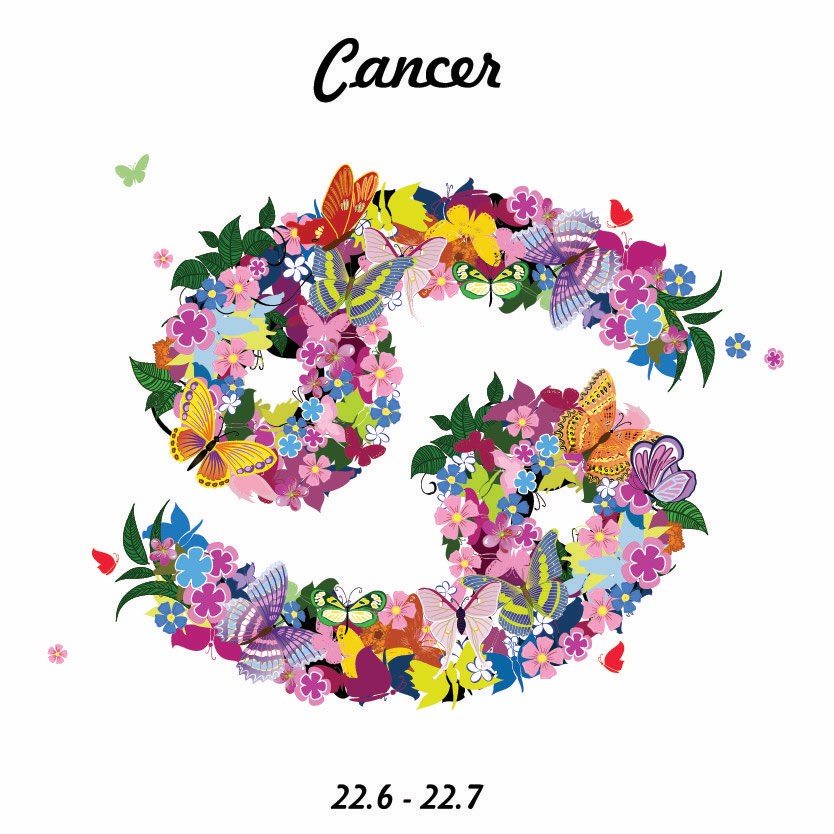 Today
Thursday 09th July 2020:
Uranus in Taurus is about a revolution in your social life. You will make some remarkable new friends over the next few weeks. Some of them will be agents of quite radical change for you.  Their experience of life, or their network, could be the beginning of something so liberating for you, taking you into undiscovered territory – spiritually, intellectually or globally. The old world will be replaced.
Something else for Thursday: Premium Member? Pick up a set of astrology birthday cards with a free numerology report for friends or colleagues.
What it means to be Cancer
Cancer is ruled by the Moon, an ancient symbol for motherhood, and no matter what your gender, you are at your brilliant best when you nurture, protect and care for people and animals you cherish. The crab carries her home on her back and thus, you are associated with a deep identification with your home town and homeland. The downside of your sign is patriotism gone mad – nationalism – and the attitude 'My family, right or wrong' even if it's wrong!   
Your Week
Saturn in Aquarius is here for a while. This cycle is about your value system in relation to partners, family members or others who are all tied up emotionally (or were) with what you own, earn or owe. What you will and won't sell out for is different to him/her/them.
Read your full Cancer Weekly Horoscope: 6-12 July 2020
Your Month
The Capricorn Eclipse Cancer, there is a Full Moon Eclipse in Capricorn, your opposite sign, on Sunday the 5th of July. Try to avoid making up your mind, or making any bold moves, involving your former, current or potential partner, then. An eclipse is always a cover-up or a blind spot.
Read your full Cancer Monthly Horoscope: July
Cancer in 2020
Success and Strategy in 2020 Cancer, the year ahead is quite unusual, as we see Mars remaining in your zone of success, status, achievement and ambition for around six months. Mars will be in Aries between Monday 29th June and Wednesday 6th January, 2021.
Read your Cancer 2020 Horoscope
More Horoscopes
Aries
|
Taurus
|
Gemini
|
Cancer
|
Leo
|
Virgo
|
Libra
|
Scorpio
|
Sagittarius
|
Capricorn
|
Aquarius
|
Pisces
© Copyright 2020 Jessica Adams. Goddess Media Limited.