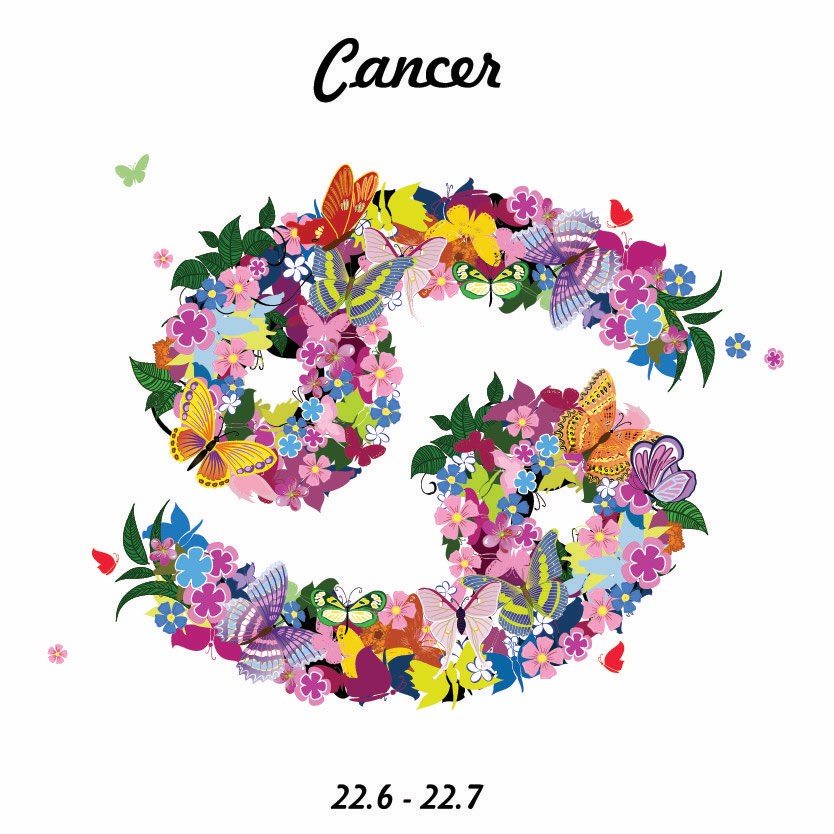 Today
Wednesday 21st August 2019:
This is really about the money, short-term ( keep talking and reading) but it is essentially about your lifestyle, daily workload, routine and particularly your mental health and physical wellbeing. This is where you find solutions or reach wonderful outcomes. We don't see this very often in your horoscope. About every 12 years. So basically, Cancer, use it or lose it. You'll love it.   
What it means to be Cancer
Cancer is ruled by the Moon, an ancient symbol for motherhood, and no matter what your gender, you are at your brilliant best when you nurture, protect and care for people and animals you cherish. The crab carries her home on her back and thus, you are associated with a deep identification with your home town and homeland. The downside of your sign is patriotism gone mad – nationalism – and the attitude 'My family, right or wrong' even if it's wrong!   
Your Week
Your way with words, ideas and images is now more important than it has been for 12 months. We are heading into Virgo weather with two asteroids and two planets both circling this sign, which is ruled by Mercury the messenger.
Read your full Cancer Weekly Horoscope: Your Weekly Horoscope August 19th to 25th
Your Month
The rather stuck, changeable or complicated situation with your finances, house, business, charity, apartment or valuables will move forward, with no more questions, from August 15th. Allowing 24 hours either side for the world to catch up with itself, you will then have the full, final facts or figures that you need.
Read your full Cancer Monthly Horoscope: August
Cancer in 2019
MAKING DEALS IN 2019 This year you will be negotiating important deals so that you can make a small but important sum of money go as far as it can. There is a great need for investment in a house, apartment, garden, block of land or business.
Read your Cancer 2019 Horoscope
Astrology Basics
Would you like to know more about Astrology and how your birth chart works?  Here are some handpicked posts for you. When you're finished you can
discover even more Astrology Basics
.

The Rising Sign or Ascendant describes what people know best about you – what really stands out – even if it's not the real you! It is always opposite your Descendant, which describes your main partner or soulmate in life.
More Horoscopes
Aries
|
Taurus
|
Gemini
|
Cancer
|
Leo
|
Virgo
|
Libra
|
Scorpio
|
Sagittarius
|
Capricorn
|
Aquarius
|
Pisces
© Copyright 2019 Jessica Adams. Goddess Media Limited.