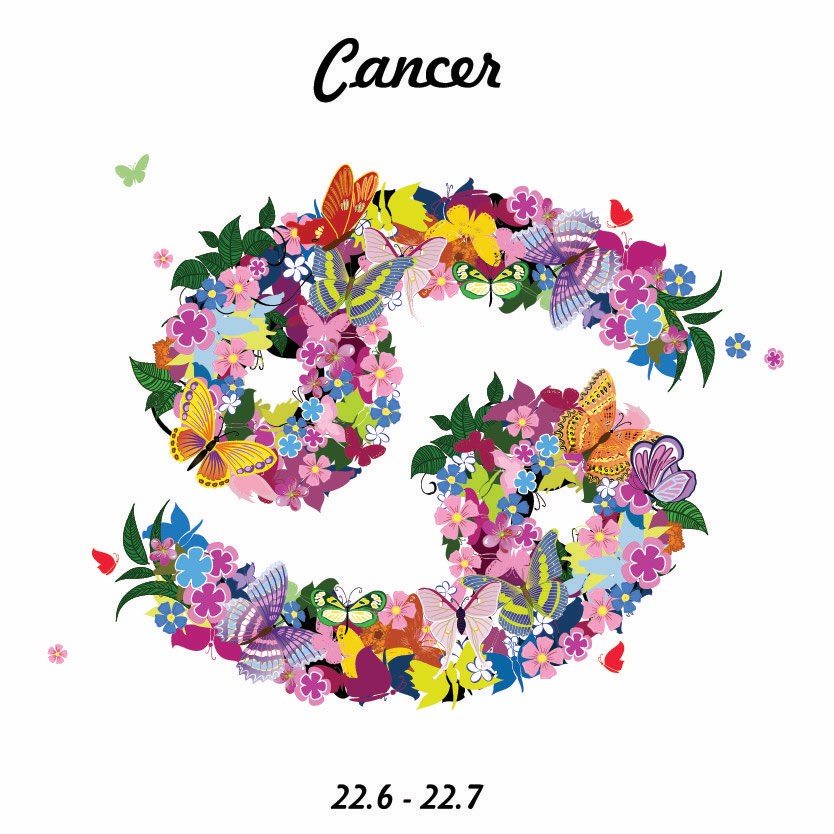 Today
Monday 27th January 2020:
Regional and foreign differences, people and places far away, the internet itself, books or education - it's all fair game for a pretty messy and muddled Mercury Retrograde cycle ahead. Despite the lack of normal visibility now, try to act, complete and prepare, too.   
What it means to be Cancer
Cancer is ruled by the Moon, an ancient symbol for motherhood, and no matter what your gender, you are at your brilliant best when you nurture, protect and care for people and animals you cherish. The crab carries her home on her back and thus, you are associated with a deep identification with your home town and homeland. The downside of your sign is patriotism gone mad – nationalism – and the attitude 'My family, right or wrong' even if it's wrong!   
Your Week
Time to focus hard on your plans to travel, publish, relocate, deal with foreign people and places, regional differences, education or academia. The worldwide web will obviously play a central role.
Read your full Cancer Weekly Horoscope: 27 January - 2 February 2020
Your Month
Strategies and Tactics in January 2020 There is a lot to be said for clever strategy and tactics in January, Cancer. You are going into eclipse season and it's focused on your opposite sign, which is Capricorn. In astrology, opposite signs tend to produce battle stations situations.
Read your full Cancer Monthly Horoscope: January
Cancer in 2020
Success and Strategy in 2020 Cancer, the year ahead is quite unusual, as we see Mars remaining in your zone of success, status, achievement and ambition for around six months. Mars will be in Aries between Monday 29th June and Wednesday 6th January, 2021.
Read your Cancer 2020 Horoscope
Astrology Basics
Would you like to know more about Astrology and how your birth chart works?  Here are some handpicked posts for you. When you're finished you can
discover even more Astrology Basics
.

The typical Gemini has a distinctive way of speaking, honed after years of school (and real-world education) to help the message hit home.
More Horoscopes
Aries
|
Taurus
|
Gemini
|
Cancer
|
Leo
|
Virgo
|
Libra
|
Scorpio
|
Sagittarius
|
Capricorn
|
Aquarius
|
Pisces
© Copyright 2020 Jessica Adams. Goddess Media Limited.