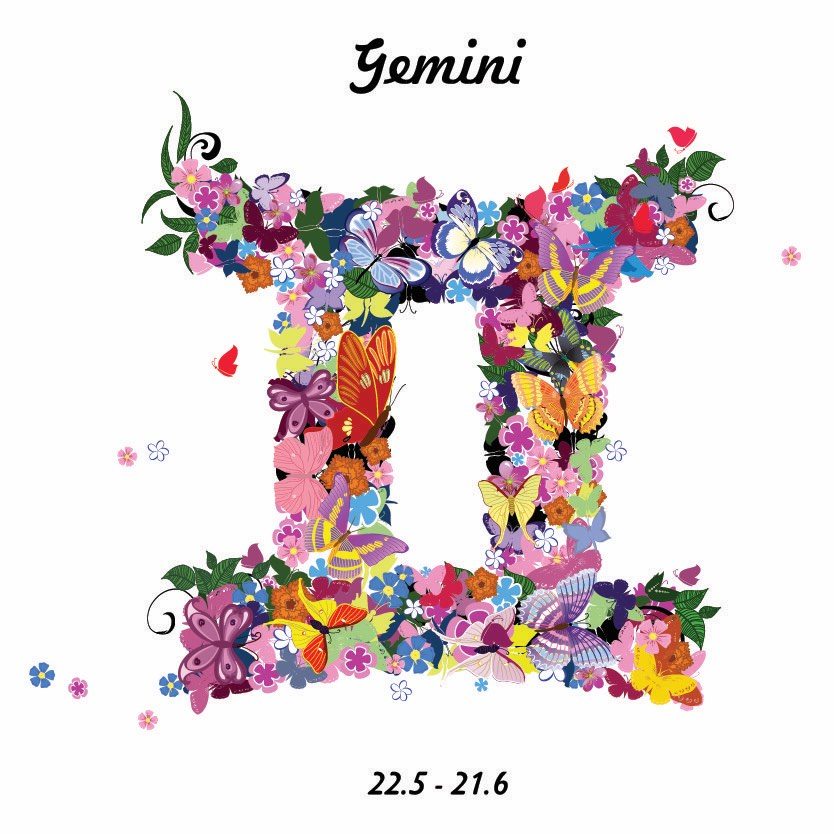 Today
Wednesday 16th October 2019:
The Scorpio cycle you are in, concerns your doctor, fitness, healer, drugs, food or drink. It may be Sudafed, swimming or something more serious. Your ruler Mercury is going backwards and forwards until December. Give yourself a ton of space, to allow for that process. Have alternatives up your sleeve. Think about the fact that you might be rescheduling or rethinking. Ditch linear thinking.   
What it means to be Gemini
At your most admired and applauded, you are the messenger who knows how to use words and images in exactly the right way to be heard and read, as no other sign of the zodiac can. The Gemini twins reflect your ability to be in two places at once, online and in the real world – or on the phone and in the room. The downside of Gemini is all head and no heart. A way with words and ideas, perhaps, but nothing of value to say. The worst downside? Habitual lies.   
Your Week
You really need to do something about that friend - or the group - and now you can see a way out. It's beyond the pale, but you have some pretty convincing reasons for going One Step Beyond.
Read your full Gemini Weekly Horoscope: 14-20 October 2019
Your Month
Soul, Spirit, Conscience, Psyche, Secrets, Inner Life That part of you which dreams; astral travels; moves through time and space when unconscious (or passing to spirit) is now well and truly waking up. Your soul or spirit is center stage in October. This may necessarily involve questions about your psyche or inner self.
Read your full Gemini Monthly Horoscope: October 2019
Gemini in 2019
SORTING FACT FROM FICTION IN 2019 It's time to get real about yourself and your life, this year. Every time you hit a patch of confusion, remind yourself that science tells us everything is just potential until we make it real. You could have the house, apartment or holiday home of your dreams this year.
Read your Gemini 2019 Horoscope
Astrology Basics
Would you like to know more about Astrology and how your birth chart works?  Here are some handpicked posts for you. When you're finished you can
discover even more Astrology Basics
.

The Ninth House of your horoscope is ruled by Sagittarius and Jupiter. It describes travel and travel in the mind. Real journeys and intellectual, educational, academic or spiritual journeys.
More Horoscopes
Aries
|
Taurus
|
Gemini
|
Cancer
|
Leo
|
Virgo
|
Libra
|
Scorpio
|
Sagittarius
|
Capricorn
|
Aquarius
|
Pisces
© Copyright 2019 Jessica Adams. Goddess Media Limited.