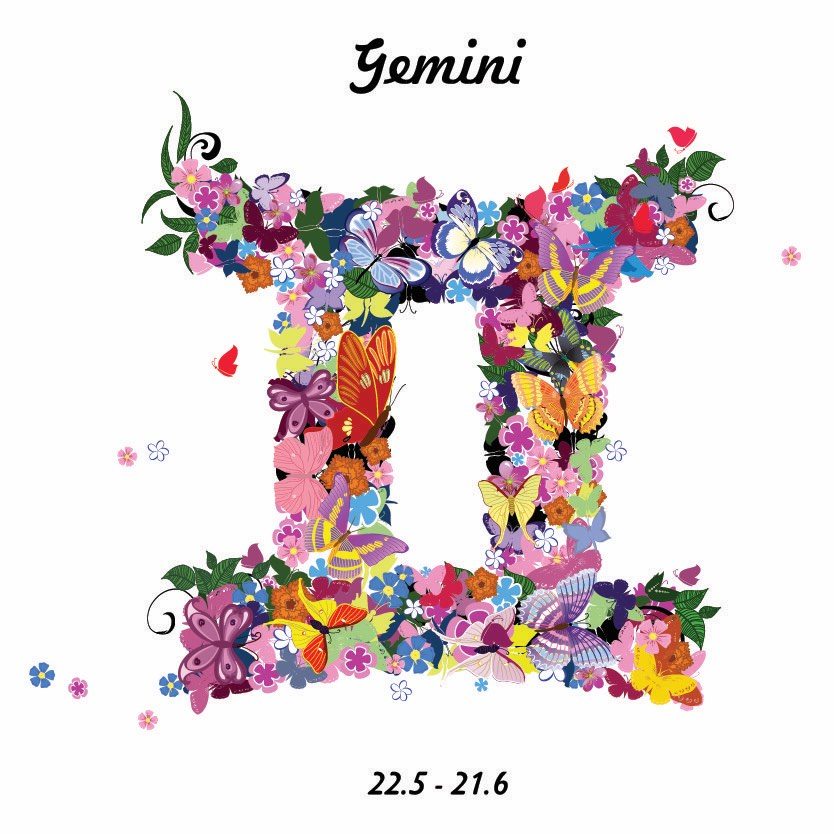 Today
Wednesday 21st August 2019:
Your ruling planet Mercury makes a sensational trine today. Much as the trine suggests your way with words/ideas/images has a place of its own, with a specific project - let's go further, Gemini. The link to fortunate Jupiter in your zone of former, current and potential partners encourages all ideas of going higher, further, wider and better with this person. However, you two end up.   
What it means to be Gemini
At your most admired and applauded, you are the messenger who knows how to use words and images in exactly the right way to be heard and read, as no other sign of the zodiac can. The Gemini twins reflect your ability to be in two places at once, online and in the real world – or on the phone and in the room. The downside of Gemini is all head and no heart. A way with words and ideas, perhaps, but nothing of value to say. The worst downside? Habitual lies.   
Your Week
By the end of September, you will have moved, reshuffled the household, decorated, attended to overdue repairs, or overseen important family changes. This week it's really about the personalities and the psychology - not so much the kitchen or garden.
Read your full Gemini Weekly Horoscope: Your Weekly Horoscope August 19th to 25th
Your Month
For other people, the simple business of Twitter, a mobile phone/cell phone, the internet and communication in general may be just another part of life. For you, it is what drives you.
Read your full Gemini Monthly Horoscope: August
Gemini in 2019
SORTING FACT FROM FICTION IN 2019 It's time to get real about yourself and your life, this year. Every time you hit a patch of confusion, remind yourself that science tells us everything is just potential until we make it real. You could have the house, apartment or holiday home of your dreams this year.
Read your Gemini 2019 Horoscope
Astrology Basics
Would you like to know more about Astrology and how your birth chart works?  Here are some handpicked posts for you. When you're finished you can
discover even more Astrology Basics
.
If you know nothing about astrology begin with the idea that you are not one sign – you are several in one body! Here is how to find your main signs and find out what they mean for love, money, career and the rest.
More Horoscopes
Aries
|
Taurus
|
Gemini
|
Cancer
|
Leo
|
Virgo
|
Libra
|
Scorpio
|
Sagittarius
|
Capricorn
|
Aquarius
|
Pisces
© Copyright 2019 Jessica Adams. Goddess Media Limited.