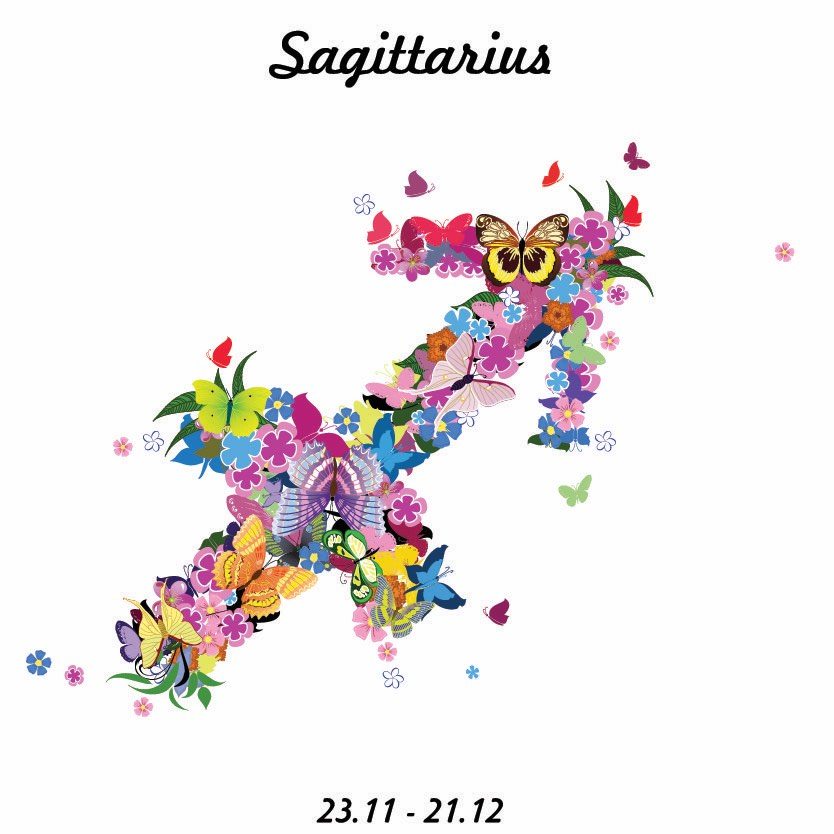 Today
Wednesday 21st August 2019:
Your ruler Jupiter in your sign, trine Mercury, is a fantastic green light in astrological timing. If you accept this view of time, then you will also accept an opportunity to improve (hugely, quickly) and enhance (on a large scale) your image or profile. The actual news, paperwork, signature or internet gossip will concern foreign or regional differences; academia or education; books or the web.   
What it means to be Sagittarius
The highest expression of a Sun Sagittarius person is travel, exploration, study, research and knowledge exchange. You can do this just by using the worldwide web more adventurously than other people. Your beliefs, faith and philosophy is central to your world view. The downside of Sagittarius is preaching – and not even to the converted. Moralising can mean that individual people can come second to your ideals as you'll put principles before pals.   
Your Week
Your success, status, social rank, achievements, ambition and true calling in life, now call for attention. It's been a long time. There are also new questions (since May 2018) about how free you are, with your paid work, unpaid work or course. How much independence do you have?
Read your full Sagittarius Weekly Horoscope: Your Weekly Horoscope August 19th to 25th
Your Month
You are well-known for your life as a traveler, student, teacher, worldwide web presence, migrant, explorer, author or publisher. It's what Sun Sagittarius people do, and at your brilliant best, you shine brightly.
Read your full Sagittarius Monthly Horoscope: August
Sagittarius in 2019
GETTING YOUR LIFE BACK IN 2019 Sagittarius, the worldwide web was made for you – and you were made for it. Nevertheless, it also offers an overload of information, opinions, plans, ideas and brainwaves. This year you will find relief and release.
Read your Sagittarius 2019 Horoscope
Astrology Basics
Would you like to know more about Astrology and how your birth chart works?  Here are some handpicked posts for you. When you're finished you can
discover even more Astrology Basics
.

The Seventh House is ruled by Libra and Venus. Venus also rules the Second House, which is about jewellery, gold and money, as well as food – all the valuable items of life.
More Horoscopes
Aries
|
Taurus
|
Gemini
|
Cancer
|
Leo
|
Virgo
|
Libra
|
Scorpio
|
Sagittarius
|
Capricorn
|
Aquarius
|
Pisces
© Copyright 2019 Jessica Adams. Goddess Media Limited.