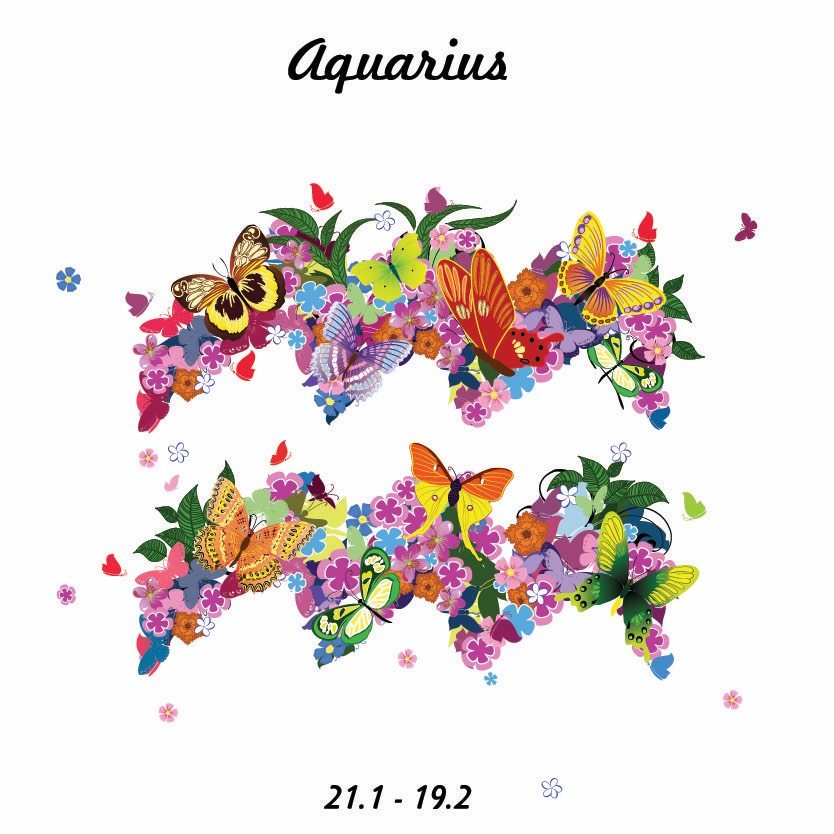 Today
Monday 22nd October 2018:
Even though you are dealing with an extremely unpredictable new cycle, it is also true that your house or flat is the gift that goes on giving in 2019 – if you believe that freedom and space are big gifts.   
What it means to be Aquarius
In Rome, the Aquarius was the water-bearer (literally) who supplied the Roman Baths. At your best, you feed communities. You supply groups, teams, clubs and other circle of people with what they need. The highest expression of Aquarius is to raise friendship to a fine art, on a par with marriage or parent-child relationships. The downside of Aquarius is putting the group first and the individual second so that even family ties can suffer.   
Your Week
Your ruler Uranus is associated with all that is new and different, challenging tradition and established rules and regulations. Uranus is also about space – room to move – and freedom.
Read your full Aquarius Weekly Horoscope: 22-28 October 2018
Your Month
Success, Status, Ambition, Position and Mission You really don't see Bacchus, Mercury, Venus Retrograde, the Sun and Jupiter in Scorpio all together like this, very often. They are gathering in your Tenth House of achievement, ambition, goal-setting, prestige and social status. High Society, you might say, but also the ascent of Everest.
Read your full Aquarius Monthly Horoscope: October
Aquarius in 2018
THE HEALING PROCESS Aquarius, the healing process which you receive (or give) this year can transform everything. You are now at an extremely important point in your life story, as the North Node moves into the zodiac sign of Cancer on 7th November.
Read your Aquarius 2018 Horoscope
Astrology Basics
Would you like to know more about Astrology and how your birth chart works?  Here are some handpicked posts for you. When you're finished you can
discover even more Astrology Basics
.

Cancer is a sign very much associated with home. House, apartment, land, garden, home town, homeland.  I often find crab shells in the water, which are reminders that Cancer carries her/his 'home' as part of himself or herself.
More Horoscopes
Aries
|
Taurus
|
Gemini
|
Cancer
|
Leo
|
Virgo
|
Libra
|
Scorpio
|
Sagittarius
|
Capricorn
|
Aquarius
|
Pisces
© Copyright 2018 Jessica Adams. Goddess Media Limited.