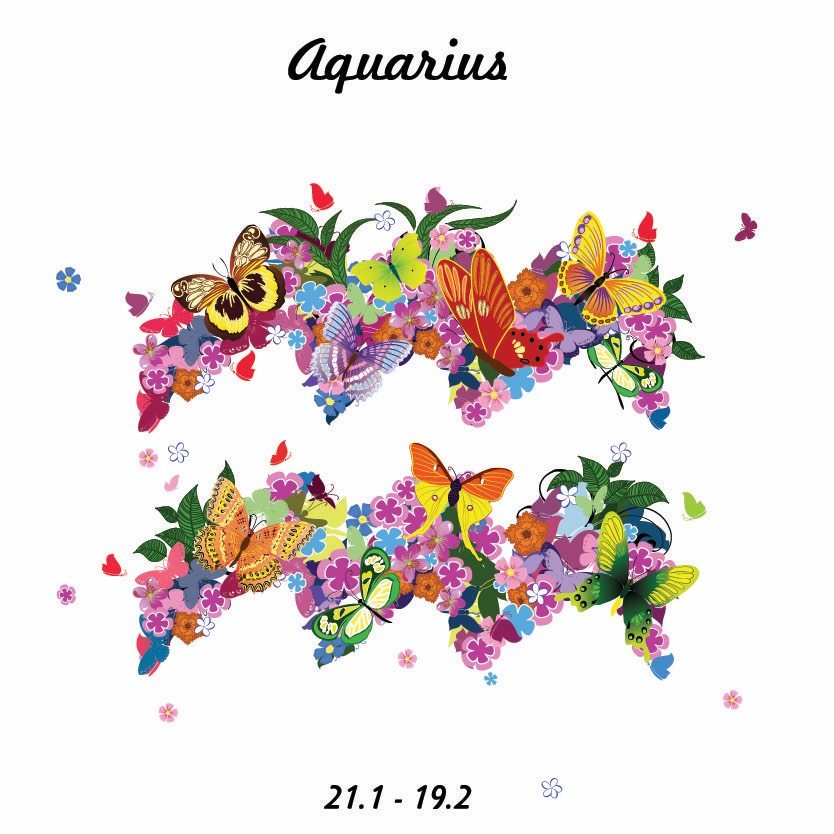 Today
Saturday 18th August 2018:
Next year is tempting you and for very good reasons. If you pursue what is obviously an offer that would bring comfort and joy, then your social life, group or friendship options can only get bigger and better, from November. Plant a seed.   
What it means to be Aquarius
In Rome, the Aquarius was the water-bearer (literally) who supplied the Roman Baths. At your best, you feed communities. You supply groups, teams, clubs and other circle of people with what they need. The highest expression of Aquarius is to raise friendship to a fine art, on a par with marriage or parent-child relationships. The downside of Aquarius is putting the group first and the individual second so that even family ties can suffer.  
Your Week
You will hear a lot of astrologers and astrology readers talking about the trine from Jupiter, the lucky planet, to Neptune, the planet of alternative realities, on Sunday.
Read your full Aquarius Weekly Horoscope: 13-19 August 2018
Your Month
You are ruled by Uranus, a planet associated with freedom from slavery, independence from control and revolution. This planet was found in 1781 when America shook free of Great Britain. In that same year, Mum Betts, a black slave, took her white master to court and won.
Read your full Aquarius Monthly Horoscope: August
Aquarius in 2018
THE HEALING PROCESS Aquarius, the healing process which you receive (or give) this year can transform everything. You are now at an extremely important point in your life story, as the North Node moves into the zodiac sign of Cancer on 7th November.
Read your Aquarius 2018 Horoscope
Astrology Basics

Cancer is a sign very much associated with home. House, apartment, land, garden, home town, homeland.  I often find crab shells in the water, which are reminders that Cancer carries her/his 'home' as part of himself or herself.
More Horoscopes
Aries
|
Taurus
|
Gemini
|
Cancer
|
Leo
|
Virgo
|
Libra
|
Scorpio
|
Sagittarius
|
Capricorn
|
Aquarius
|
Pisces
© Copyright 2018 Jessica Adams. Goddess Media Limited.