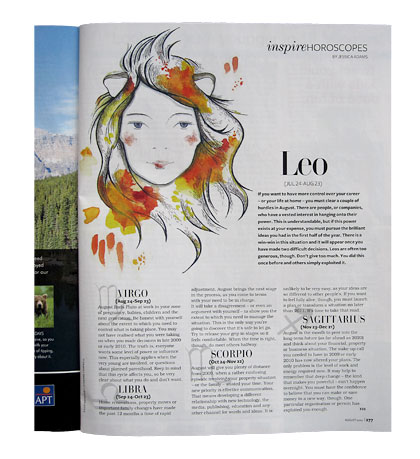 Read your astrological forecast Premium Members: login now to see your exclusive extended monthly forecast or purchase a premium membership here
Member Login
Login now to access your Premium Astrology content
Lost Password? Recover it here
Skip to your Monthly Horoscope Sign:
Aries
|
Taurus
|
Gemini
|
Cancer
|
Leo
|
Virgo
|
Libra
|
Scorpio
|
Sagittarius
|
Capricorn
|
Aquarius
|
Pisces
---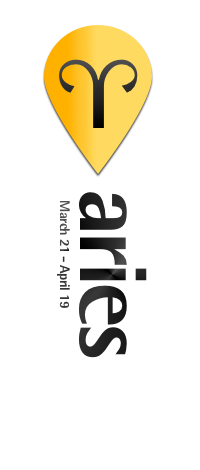 Aries: October
It's all about your relationships this month. And perhaps your battles. Are we talking about your former, current or potential partner? Or your arch enemy? Aries, you have some serious thinking to do. The decision will be so much easier after October 24th as at last you can rely on what you hear, or read. Everything will be fixed, firm and final from that point. After November 12th you will be released from a stuck situation with (or for) this person when nothing you did, had much effect. You are only a few weeks away from completing the karma with this man (or woman) and finally being able to move forward. Looking further ahead, I would say all the issues you are dealing with in October are there to help you thrash things out, ahead of a wonderful new era, starting in the second half of 2016. From that point forward until the middle of 2017 you will be in your biggest and best phase for relationships, marriage and partnerships in years. You have to start somewhere, though. And you have to start by dealing with every single, complicated factor now staring you in the face. If the battle matters more to you, than the partnerships, then rest assured - no effort or energy will be wasted now. It will reward you this time next year. Unfortunately you can't fast-forward the situation, but if you do the work now, it will pay off for you later.
If your working partnership is more important to you than a boyfriend, wife, girlfriend or husband, then you can read the above paragraph in terms of your professional 'other half.'
October is also a huge month for your working life. There are changes taking place in government and business which will have a ripple effect on you. The balance of power is changing at the top, very close to the middle of October, and you will benefit. The magic phrase is 'duty and service' and if you make this your mantra, you will scoop up the most incredible advantages and rewards. Assuming you chose the job or voluntary role that was right for you, this is the month when at last you will see why serving other people can take you higher.
This month is also very much about your body. You will also be affected, through six degrees of separation, by long overdue improvements and overhauls involving drugs, food, doctors, healers, the fitness industry, drink and so on. We might almost say you are the lucky test guinea pig for a really amazing wave of change. It may be reforms to Obamacare, Medicare or the National Health Service (or a similar organisation) where you live. It might be new discoveries. A more personal breakthrough, like giving up smoking or sugar? In any case, Aries, you are being handed truly amazing options and possibilities. The rest is up to you.
If you are a Premium Member please keep reading for personal horoscope information. Thank you.
---

Taurus: October
You are in a wonderful position to enjoy your children - or see major solutions involving them - this month. Just let a few wheels turn backwards and forwards, Taurus, yet from 12th November some good karma with your son or daughter will come your way.
In other cases your most interesting dating choice in months - even years - will involve a person who has children or wants them. Alternatively, this person could make you an aunt or uncle, by marriage, if things became serious - and the nieces and nephews would play a very important role in your life. If this person is on your radar, or has just appeared, please allow until the final week of October to really know where things stand, then watch some past life karma with him or her benefit you, from the middle of November.
If you have endured a miserable situation within your marriage or de facto relationship in 2013, 2014 and felt the weight lift off your shoulders, you can thank your Saturn cycle. It is now ancient history, so you have to ask yourself - what will you do, now the fear factor has gone? You will feel this strongly at the Full Moon at the very end of October.
In general, we are about to see relationships, dating, marriage, love, sex and all the rest in a brand new way - minus all the financial factors or the questions about mortgages, rent, bank accounts or possessions. This is because Saturn has left Scorpio, the sign which always links love and intimacy, to houses or cash. You will be directly involved in this, as you will realise how much has changed - and how much your own situation has altered - in the months of October and November. The world is now leaving the toughest cycle in 29 years. It does have a domino effect on the way we view commitment, separation, divorce, sharing, joint accounts, housekeeping money and so on.
Most of all, you want to know when work will sort itself out - or your unpaid work! This will take the first three weeks of October to resolve itself, as one discussion was always going to change, or the 'news' you heard was not final at all. Much of this stems from September but I am sure you read your Mercury Retrograde caution dates several months ago and were quite prepared for this state of flux. The good news is, the uncertainty or lack of finality affecting work in all its forms, is for very good reasons. We are seeing massive changes at the top, between now and January, and this will affect you through six degrees. You have been stuck in a work situation which never changed, no matter what you did, and yet from 12th November at last you can control your own future. Looking further ahead you are going to see promotion, demotion or a more subtle shift in the balance of power, as people are reshuffled, or perhaps learn to compromise and share power in a new way. This is finished by January.
---

Gemini: October
You are now moving into the first phase of the most serious new cycle, involving your partner. This also applies to your former or potential partner. Nothing is quick or easy when Saturn is in Sagittarius, so take your time and take a deep breath. You are being given three clear weeks to really sort out every detail involving your son, daughter, or other people's children (your real or potential stepchildren). This also applies to questions about fertility, contraception, IVF or adoption. Your ruling planet Mercury is yet to complete retrograde motion, yet from October 24th everything about September and October can finally be shuffled into place. Until that point nothing is entirely certain, as you will see. Most of all, you need to do your homework about the decisions now facing you, which will make a lasting difference to your love life in 2016 and 2017. Be honest with yourself about your true feelings regarding parenthood (yes, no or maybe) and life will be much easier. From 12th November you will really see the writing on the wall regarding this man (or woman) and particularly the reality of having offspring, or pursuing other life choices. Having been stuck for a long time, you will now be able to move forward, yet be prepared for a long, slow road in 2016 and 2017. This is why the homework is important. You need to know exactly who and what you are letting yourself in for, Gemini.
The amazing thing about your chart now is the parallel work universe. This is your paid or unpaid work, but there is nothing that suggests ordinary working conditions, or the ordinary concept of duty and service. This is more like a holiday from reality! It has taken you a very long time to reach a point where this could happen. For a start, you had to wait for wheels to turn in your wider industry, field or profession. Now this is occurring, you are in an amazing position when so much of the last two years can be put behind you. There is no question - you paid your dues, and more besides. Now, you can explore what it feels like to inhabit a very special professional, business or academic space. There are no boundaries. You will really feel that quite intensely in October, Gemini. You can transcend the usual limitations and float in an alternative universe. Is this reality? It's a version of it.
---

Cancer: October
Pluto's trine to Jupiter in your opposite sign of Capricorn, suggests a massive turning point with your partner this month. This also applies to your enemy, if you have one. Former and potential partners could also be the focus. The turning point will take place very close to October 11th, when you realise this is a whole new ballgame. You have been kept in a state of suspended animation with this man (or woman) because you were in the wrong place, at the wrong time. Now, wheels are turning all over the place. His or her situation is changing, and that in turn is altering your own grasp of what is possible. I am sure you felt as though you couldn't really control what was going on, or find any real power in the situation. It has taken an awfully long time to get here, but in October at least you can see wheels turning. From the final week of the month, everything is truly clear. And from 12th November, you will be able to put the last two years in perspective. If you had children you were particularly challenged. If you were trying for pregnancy or dealing with child custody, you were also stretched to the limit. Now, life moves on. The Full Moon right at the end of October (look up and you will see it) shows you - that was then, this is now.
Your working life is also brand new. You are now in the unusual situation of having Uranus, the planet which always brings radical change, in your zone of achievement and ambition. At the same time, Saturn, the planet which always brings tests and trials, is in your zone of everyday work. Put this together and you have big mixed messages coming, about your paid or unpaid position. The best way to proceed is watchfully. I am sure you are aware of larger trends affecting the business, field, industry or profession you have chosen. It will take time for everybody and everything to settle down. You also need time. There are some overdue issues to be addressed about hours, conditions, pay, terms and so on. These may apply to you or to those around you, and their situation will have a domino effect on your own. By the time you get to the 12th of November, when the North Node changes signs - you will see just how important it is to balance the constant need for innovation and invention - with a totally new awareness of the things you cannot change! Factors which are bigger than you are now influencing your C.V. or your life at university/college. You will need a new strategy, a new approach. What will work extremely well for you now, though, is a fresh focus on the internet, multimedia, public speaking or publishing. Figure out what you want to say, and find a way to use words or images to say it. This works!
---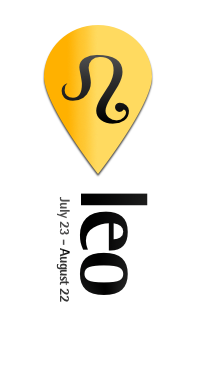 Leo: October
With Ceres moving into Aquarius and Saturn moving into Sagittarius, the two relationship houses of your horoscope are beginning to fill up. It will not be until November/December that you really see the lay of the land, but for now, watch what is happening around you. The separations or divorces will affect you through six degrees, yet nothing will come together until the final week of October, with more developments from 12th November. It's funny how something as distant as a government decision about equal marriage, or the news of another couple's engagement (or break-up) can affect your own love life! October is one of those months when people who have put off major decisions about marriage, love, sex, divorce or separation will finally restart the conversation, and you will be amazed at how this affects your own agenda with a partner - or perhaps a former or potential partner.
Of course, the new reality check is about your daughter or son. Or, perhaps, about a lover who could make you a step-parent, aunt, parent or uncle one day. There are heavy realities, too, about adoption, IVF or child custody if you are in an eligible group. Take your time with all of this. You are actually being 'bought' time as other people are also stuck and this makes it impossible to rush. You will see why you need to read widely, discuss extensively or think seriously in November and December, as you are at a brand new crossroads which can only happen every 29 years. One example would be a strong attraction to an old flame, who is now married with children, yet obviously unhappy. Can you take the journey or not? Another example might be, wider conversations about equality, or feminism in your Twitter network - which somehow start a long overdue, rather serious, conversation in your own relationship. A further example might be the forthcoming to-and-fro situation involving equal marriage in Australia (predicted here some weeks ago) which has a knock-on effect on a relationship which could easily spell adoption one day, or just the acquisition of nieces and nephews. You get the picture. Stuff is about to get real. Ceres in Aquarius also suggests a massive period of compromise with your former, current or potential partner, which begins from the end of October and lasts through January 2016.
What else is going on now? A long overdue shift in the way you work, live and look after yourself. It was not possible before, because the world was stuck. Now it is entirely possible. It can only happen every 12 years and it's unfolding now. Any issues which were never addressed, nor fixed, will be confronted - to your total advantage. We also have a Full Moon right at the end of the month which asks you to look - with fresh eyes - at your mortgage, property investments, or rent. This is a whole new ballgame. How are you going to play it?
---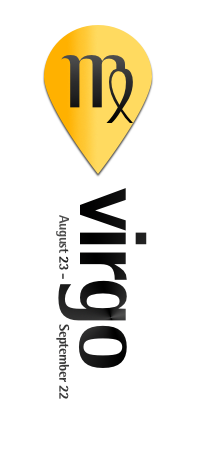 Virgo: October
After a long period in which nothing very much changed, you can now welcome a shift with (or for) your partner. This also applies to your former or potential partner. It happens in stages. Wheels begin to turn in October. From the final week, they accelerate. From 12th November, you finally begin to understand why past lives and karma may be playing a part in the chemistry you have with a particular man (or woman). This is the most interesting chemistry experiment in years, and it begins now. Part of the reason is simply down to the fact that the world is shifting around you. Both of you! There are all kinds of liasons fracturing, or coming together. All sorts of bonds being glued or coming unstuck. This affects your own view of love, sex and commitment and of course it affects the other person. Most of all, you are being challenged to look at the nature of the relationship you have with this key man (or woman) and to identify why it so often becomes chaotic, and how you can prevent that.  At best, this has been dazed and confused for substantial parts of 2015. At worst, you have felt utterly flummoxed. What you have lacked so far is the right environment, timing and atmosphere. However - for all sorts of changes, most of them felt at six degrees, created by other people - or even larger organisations - life will now move on. People are tremendously concerned with fairness and equality now. About 'we' versus 'me'. This will also influence you. It's worth remembering that in any Neptune cycle, like the one you have now, you need boundaries. And keep an eye on them, too. You need to reset them, if they are dissolving. And if you don't have any at all? Heavens, get some.
Children are a major factor. If you had no power over what was happening, you will welcome the return of that power. The Jupiter-Pluto trine will see to that. The word 'children' covers your son or daughter, but also adoption, IVF, step-children, foster children, nieces, nephews or godchildren. It also strongly applies to the dating game, in the context of people with offspring from a previous partnership, or to those who are dating, primarily to pursue parenthood. Pluto has never been in Capricorn, trine Jupiter in Virgo, your own sign, in your lifetime. This is about owning the situation and also understanding it more deeply - this has been creeping up on you for weeks. Just about the most useful conversation you can have with yourself in October regards parenthood. Do you have it, do you want it, do you not want it? What is behind all that and where does it come from? See how it translates into control for you. Figure out why others, individually or collectively, might also want to 'own' you and run your world. It takes great insight to figure out the game. But do spend time doing this. It really helps.
Work is also key in October. At the end of the month, the process of deep change will begin, which takes you into January 2016. You may see a demotion and promotion. Alternatively there may be work share agreements. In other cases there is a psychological shift which transfers power away from people or organisations which threw their weight around - and gives it to those who had no power before. All of this profoundly affects you. It begins in slow stages, later in October, yet by New Year it's a reality. Try to keep out of the emotion which will be churned up. There is tremendous passion here. Also a real sense of entitlement. Keeping all this professional or strictly academic will be challenging yet it will help you deal with what is going to be, a whole new ballgame.
---
Libra: October
Matters of image, name and role have to be balanced with questions about your former, current or potential partner. Perhaps an enemy too. And that, dear Libra, is putting it mildly. You have a lot of 'Me' factors which do not work with the 'We' factors or even the 'S/he versus Me' factors. It does get better. In fact, if October seems intense, it is because you need to clear up the last of the Nodal cycle in your sign (Libra) and its opposite sign (Aries) which rules your opposition and also your opposite number. From mid November the karma is over. The cycle closes. The over-familiarity stops and what begins is very new – your ability to actually affect and alter what goes on.
This Aries-Libra polarity in the heavens is important because basic questions about fairness, justice, equality and so on, have to be thrashed out. There are all kinds of 'isms' floating around at the moment. Sexism is obvious. Racism is also obvious. There may be other biases and imbalances wafting in the atmosphere, but this Libra-Aries clash is meant to sort things out for you – if you are only prepared to roll up your sleeves and get stuck into the situation! Husbands, girlfriends, boyfriends, wives, exes and possible dates are all likely suspects. So too are sworn enemies. The Moriarty to your Sherlock.
Perhaps you need a new set of scales with this person. Maybe the old one does not work so well any more.
What else is going on now? Secrecy and invisibility work so well for you, ultimately. Covering up and hiding. Scurrying around in the undergrowth. You will find your own way through the jungle in October. You may be refusing to take credit for something where others are the name or face, or even bricking up something hugely sensitive – yet despite the zig-zag progress, it will serve you.
Look at work and daily life as a focus for clarity and containment. For control and for a certain amount of tidying up. Your working life and perhaps your body and all its daily machinations reminds me of the ocean bed. There is an awful lot of flotsam and jetsam and quite low visibility and October is the month to try and see straight.
---

Scorpio: October
Everyone is so concerned with partnerships, balancing acts, symmetry, harmony, duets and double acts at the moment. There are huge questions about selfishness and self-interest, versus the way two people can actually function together. There are major issues about Me, Me, Me versus 'We.' As we have a Full Moon in your opposite sign of Taurus at the end of the month it seems you must draw a line under 2015 at that point. You will cross a bridge then with he or she who matters so much and truly move on.
Look at the fuzziness with children, or for children. This also applies to lovers who could make you a father, uncle, aunt or mother one day. The boundaries are all over the place and one incident in particular – or shall we say, long running episode, from 2013 or 2014 should remind you! The time has come to get the jellyfish off your scuba mask. Your son, daughter, partner, lover, niece, nephew or stepchild may be involved. Very, very rarely a youth project will be involved.
The Full Moon in the final week will also clarify for you the way the last two years was so unusual, and so unnatural in many ways. We are talking about your reputation, personal appearance or persona here and the massive emphasis on how you appear and how you are seen. Or were! It's over.
You also have secrets you are hiding or an uncredited role you are playing. This is also worth a closer look in October. Especially from the last week when it all moves forward.
All that remains is for work to continue its rightful place in your life as a radical experiment designed to liberate you and other people in the most remarkable way. And should we add the way you deal with your body in that? Incredible things are now possible in your working day and also with your 'temple.' These big wheels turn without your necessary involvement, yet just by being in the system, you gain. Time to commit to what is basically a revolution. Again!
---

Sagittarius: October
Uranus in your Fifth House of babies, children and young adults also covers relationships with people who could bring them into your life. And Uranus is a symbol of radical rethinking. You have already done rather a lot of that and more stuck, timid or less adventurous people (or organisations) are left shaking their heads. That's fine. This is your trip. October suggests it will become important all over again as you are reminded that you need to do your own thing, in your own way, and if you need to be ahead of your time, c'est la vie.
Beyond this we also need to look at what you have been covering up, or what you have been doing without any recognition. You deserve to have a break from a very tough time and it's coming, once you cross the final bridge in the final week. That's the Full Moon. You may want to step back from this whole era of secrecy and invisibility, no matter if it was the nefarious world of the internet, or smart phones. Maybe it's just that constant Cloud strangeness around all of us. This CCTV camera feel has affected a lot of Sagittarians. Maybe you are one of them. The Full Moon closes this cycle down.
Work is another big one. Promotion, a stunning new job, award or outstanding result could be in the bag by 2016 or even sooner depending on how much groundwork you did. One of the reasons for this is massive improvement and growth in your chosen industry, field or business. And you didn't even have to try.
Saturn in Sagittarius is also making his presence felt with matters of image, reputation, presentation, packaging or profile. You are now dealing with a range of limited yet undeniably hard-work choices about yourself. So choose the easiest one. Sometimes it really is as basic as that.
---

Capricorn: October
The emphasis on Libra in the heavens, which rules marriage, relationships, separation, divorce, sexism, and all the rest is pretty much felt through six degrees in October. There is nothing major happening until you get to the Full Moon in the final week. That will close down a situation that was lingering for months, in respect of your unanswered questions about the children, or about a lover who might one day have made you an uncle, father, aunt or mother.
You will see so many people in your circle of friends, family or colleagues really thrashing out these love, sex and commitment issues. They will split or commit, reconcile or part – and maybe fall in love. This also makes wheels turn in your own life. That Full Moon in the final week of October really is a moment of truth. You will have to accept what is an incomplete whole or unfinished symphony and perhaps that's the way life should be, sometimes. It makes existence more interesting, non? It will certainly make you feel as if you have crossed some kind of bridge in terms of the children, or your former, current or potential partner. Look up and you will see the Moon, big and bright, to show you.
The 'Me' questions are also so important now. You have learned that if you give your power away about your image or reputation then you have nowhere to come  back from. You have also learned that when you let something or someone else control you, it all goes! The reverse is also true. When you consciously push yourself, promote yourself, package yourself and all the rest you become tremendously empowered and magic happens. Figuring out just how much you can flex and bend within this pattern is key now.
Saturn one sign behind you makes keeping secrets a very heavy business, and covering up (in order that others are the name or face) rather serious. You must weigh the implications now.
---

Aquarius: October
The heavens this month are all about other people's love lives. You will be stunned at how many separations, divorces, commitments, engagements and marriages occur around you and how this gets everyone thinking about truly serious issues like equality, the law, fairness, and all the rest.
In your own life you will not be affected unless you have planets in Libra, which you can find out if you are a Premium Member. However, you will certainly be given food for thought about the way partnership should work and what it should actually mean.
The other interesting thing about your horoscope now is the focus on Pluto in Capricorn, one sign behind you, which rules what you cover up and hide. What you do without credit. This is an intense matter with real questions for you about the power you do or do not have. It is time for you to really probe the issue of invisibility and see how it works or does not work for you. Especially in an age when we know very well that Facebook has secretly followed people once they log off!
Beyond secrets or invisibility, you are also dealing with the hangover of a very tough two years in your career or college life. You are now looking at the mother of all Full Moons in the final week of October which will allow you to sign off from what happened and actually establish some success. Not a version of it. Real, genuine success – the way you used to know it and have it. First, though, cross the bridge in the final week. It's a pretty small bridge compared to what you had to surmount a year or two ago.
The Jupiter in Virgo cycle is uplifting work and employment conditions for everyone over the next 12 months and as heads will roll at the top of government or corporate life by January you may start to see the process now. A lot will shift and it will make more room for working people. This also affects you, and you will see wheels turning that were stuck for two years. All of this will make more sense to you in the final week Full Moon.
Beyond this, you might want to also look at how much your notion of success has changed and how you can cultivate and enjoy what is still so very new to you. You had to make some tough choices and push yourself into a totally different situation or environment. This has not yet become part of who you are, because you were only very recently released from this dismal Saturn cycle. Yet, in time, it will feel as comfortable and natural as breathing.
---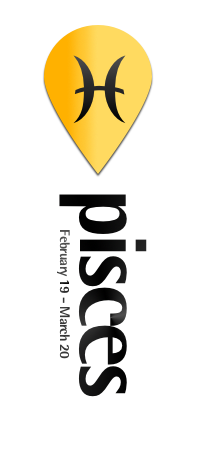 Pisces: October
What we have here is the most amazing opportunity in years to expand your concept of what a relationship should be and explore travel or big ideas with a partner who has education, spirituality or travel in his or her background. This is the most basic description of what is going on for you now, Pisces. All this happens because of other people's love lives. There may be baggage flying North, if you have a partner with baggage! Alternatively there may be changes in your friends' loves lives, or family members' love lives, which alter your own way of thinking about sex and commitment.
Wheels turn when Jupiter goes into your opposite sign of Virgo and we are also seeing a really massive focus on the sign of Libra now which suggests people are going to finally make decisions about love they should have made a year ago. This also affects your life. If you are single then lovers will be released onto the Tinder market – and how. People who were caught up with dysfunctional marriages will walk. It goes on! If you are married or in a relationship there may soon be government or economic shifts which help you. Property prices may make it possible for you to move in together, for example. Or equal marriage may come in, if you are gay, lesbian or transgender.
I am not painting Jupiter in Virgo as Santa Claus but you will see so many changes affecting you through ripples in the water – so to speak – from the final week of October forward. That's when other people get their act together and this helps you too. You need a partner who educates you. Whatever it takes to make that happen by 2016 will now have to happen.
You also need to look at your image and reputation and that alternative reality you wandered into where nothing is real. The Me, Me, Me stuff is so crucial now with all the action in Aries, the most self-centred sign of the zodiac. So how are you dealing with the Me Agenda?
Saturn in Sagittarius gives you the toughest new reality check in 29 years about work, achievement and ambition. Take your time with new decisions and commitments as you need to duck and dive. Some options will just replace others, if you ignore them. It's amazing how Saturn can do that. You are free to choose. Why lumber yourself with someone or something too heavy? Be a total realist about what the trade unions in particular will achieve by this time next year because that will affect you directly  or indirectly.
---
Copyright Jessica Adams/William Morris Entertainment/Curtis Brown 2015.