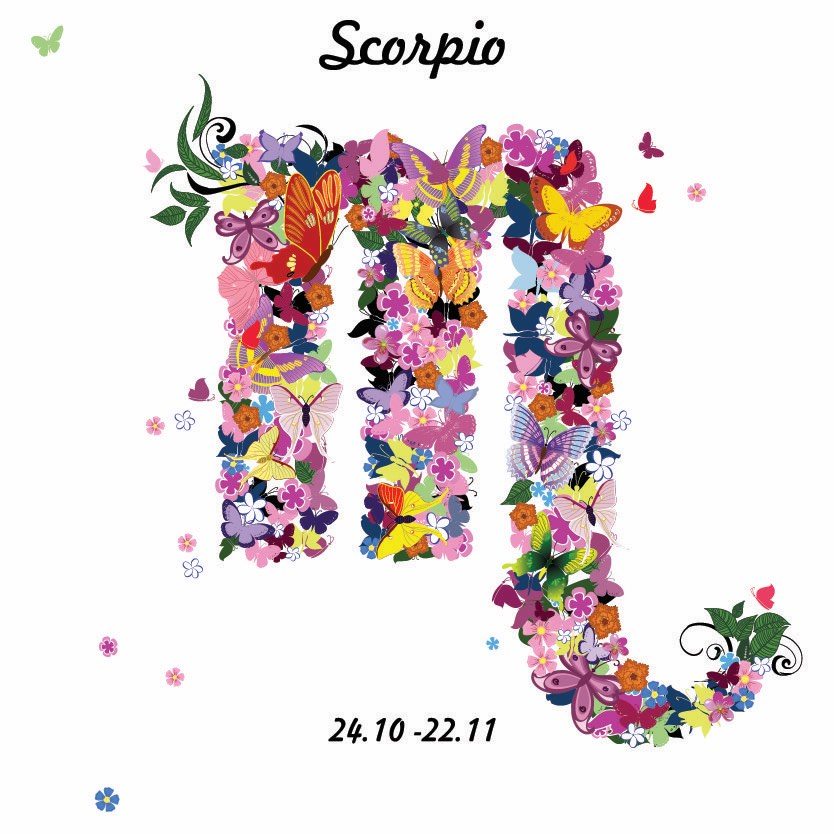 Today
Monday 27th January 2020:
Sexual relationships, babies, infants, schoolchildren, teenagers or a younger generation (adult) suggests the usual rising and falling tides, with no clear marks in the sand. Try to contain what is going on anyway. Lock down plans by February 4th, 2020, to keep life simple.   
What it means to be Scorpio
Scorpions mate in a promenade a deux, when they could cannibalise or sting each other to death. Sexual union for Scorpio is risky, if only because a marriage and mortgage can end in divorce, and 'til death do us part' means what it says. At your best, you are the most famously passionate, emotionally involved lover of them all. A keen awareness of finance and property makes you a successful player in business or with charity. Your downside? You can be lethal.   
Your Week
The time has come to look at the world of parenthood-potential sexual relationships, babies, infants, schoolchildren, teenagers and young adults as an eight-week challenge. This also applies to professional or unpaid work, involving younger faces, as a whole. (For example, teenage sport, or children's theatre).
Read your full Scorpio Weekly Horoscope: 27 January - 2 February 2020
Your Month
The January Eclipse and You An eclipse is always going to leave you in the dark, Scorpio. I don't know if you saw the famous total eclipses in Great Britain and America, but if so - you will have remembered the peculiar way in which day turned to night. As above, so below.
Read your full Scorpio Monthly Horoscope: January
Scorpio in 2020
Freedom to Transform Your Life in 2020 Ever since Uranus moved into your opposite sign of  Taurus in 2018, you have been dealing with difficult people or organisations. Shakespeare's 'slings and arrows' springs to mind.
Read your Scorpio 2020 Horoscope
Astrology Basics
Would you like to know more about Astrology and how your birth chart works?  Here are some handpicked posts for you. When you're finished you can
discover even more Astrology Basics
.
If you know nothing about astrology begin with the idea that you are not one sign – you are several in one body! Here is how to find your main signs and find out what they mean for love, money, career and the rest.
More Horoscopes
Aries
|
Taurus
|
Gemini
|
Cancer
|
Leo
|
Virgo
|
Libra
|
Scorpio
|
Sagittarius
|
Capricorn
|
Aquarius
|
Pisces
© Copyright 2020 Jessica Adams. Goddess Media Limited.