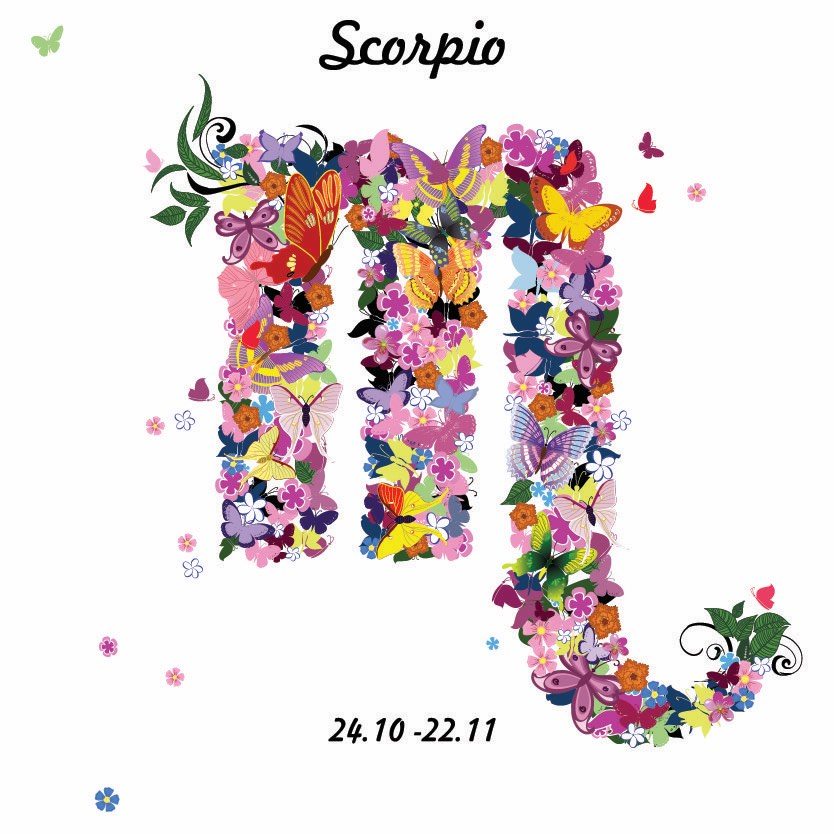 Today
Wednesday 21st August 2019:
Mercury in Leo trine Jupiter in Sagittarius - absolutely genius patterns in astrology so use them. You are now slowly getting over two years of career, university/college or unpaid work blind spots. Also, the recent craziness of late June- mid August. Now you are a free agent with your ambition for success, social chic, or professional high points. Backtrack, look back, realise and move.   
What it means to be Scorpio
Scorpions mate in a promenade a deux, when they could cannibalise or sting each other to death. Sexual union for Scorpio is risky, if only because a marriage and mortgage can end in divorce, and 'til death do us part' means what it says. At your best, you are the most famously passionate, emotionally involved lover of them all. A keen awareness of finance and property makes you a successful player in business or with charity. Your downside? You can be lethal.   
Your Week
Friendships feel more like marriages or affairs this week, as they have that level of emotional intensity and complication. The relationships you have within a group (a club or team, for example) will also feel far more like romantic liaisons, or family ties.
Read your full Scorpio Weekly Horoscope: Your Weekly Horoscope August 19th to 25th
Your Month
Scorpio, at last you are in a position to make final sense of your career, unpaid work or university/college experiences over the last couple of years.
Read your full Scorpio Monthly Horoscope: August
Scorpio in 2019
THE WORLD OF CHILDREN IN 2019 You may, or may not be, a parent as you read this forecast for the year ahead.
Read your Scorpio 2019 Horoscope
Astrology Basics
Would you like to know more about Astrology and how your birth chart works?  Here are some handpicked posts for you. When you're finished you can
discover even more Astrology Basics
.

The Ninth House of your horoscope is ruled by Sagittarius and Jupiter. It describes travel and travel in the mind. Real journeys and intellectual, educational, academic or spiritual journeys.
More Horoscopes
Aries
|
Taurus
|
Gemini
|
Cancer
|
Leo
|
Virgo
|
Libra
|
Scorpio
|
Sagittarius
|
Capricorn
|
Aquarius
|
Pisces
© Copyright 2019 Jessica Adams. Goddess Media Limited.