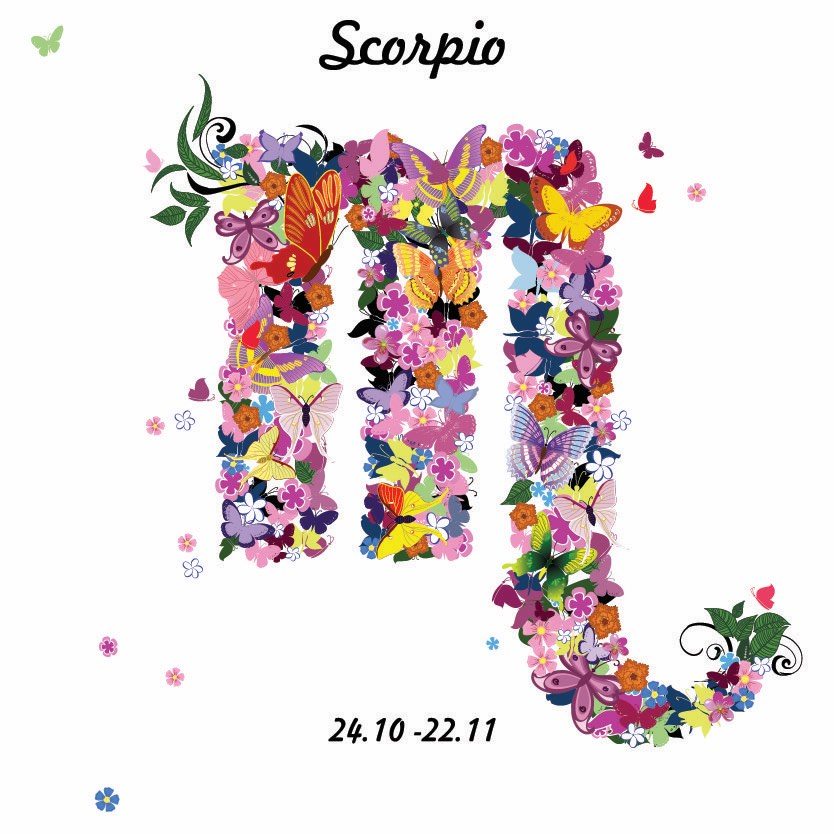 Today
Wednesday 16th October 2019:
At this time of year, you would normally be relaunching, with a new way to promote yourself; a hair or glasses switch; wardrobe changes for the season. Instead, we find you going around in circles until December. This really is not your fault. It may be somebody else dithering, or just 'the Universe' under Mercury Retrograde. What does it achieve? It buys you time to plot/plan.   
What it means to be Scorpio
Scorpions mate in a promenade a deux, when they could cannibalise or sting each other to death. Sexual union for Scorpio is risky, if only because a marriage and mortgage can end in divorce, and 'til death do us part' means what it says. At your best, you are the most famously passionate, emotionally involved lover of them all. A keen awareness of finance and property makes you a successful player in business or with charity. Your downside? You can be lethal.   
Your Week
Your lifestyle, workload, duty to others, service to others, housework, daily routine, doctor, food, drugs, drink, healer - it's all connected. This is rather like Douglas Adams' famous quote, via detective Dirk Gently, about 'everything is interconnected' but it also happens to be true! Somehow, you have to make all the wheels go around together.
Read your full Scorpio Weekly Horoscope: 14-20 October 2019
Your Month
Your Former, Current or Potential Partner, Enemies or Rivals The oppositions to Uranus this month suggest crunch time with or for your partner. Your former partner. Your potential partner for 2020. There may also be a clear enemy, rival or opponent here.
Read your full Scorpio Monthly Horoscope: October 2019
Scorpio in 2019
THE WORLD OF CHILDREN IN 2019 You may, or may not be, a parent as you read this forecast for the year ahead.
Read your Scorpio 2019 Horoscope
Astrology Basics
Would you like to know more about Astrology and how your birth chart works?  Here are some handpicked posts for you. When you're finished you can
discover even more Astrology Basics
.

The Seventh House is ruled by Libra and Venus. Venus also rules the Second House, which is about jewellery, gold and money, as well as food – all the valuable items of life.
More Horoscopes
Aries
|
Taurus
|
Gemini
|
Cancer
|
Leo
|
Virgo
|
Libra
|
Scorpio
|
Sagittarius
|
Capricorn
|
Aquarius
|
Pisces
© Copyright 2019 Jessica Adams. Goddess Media Limited.