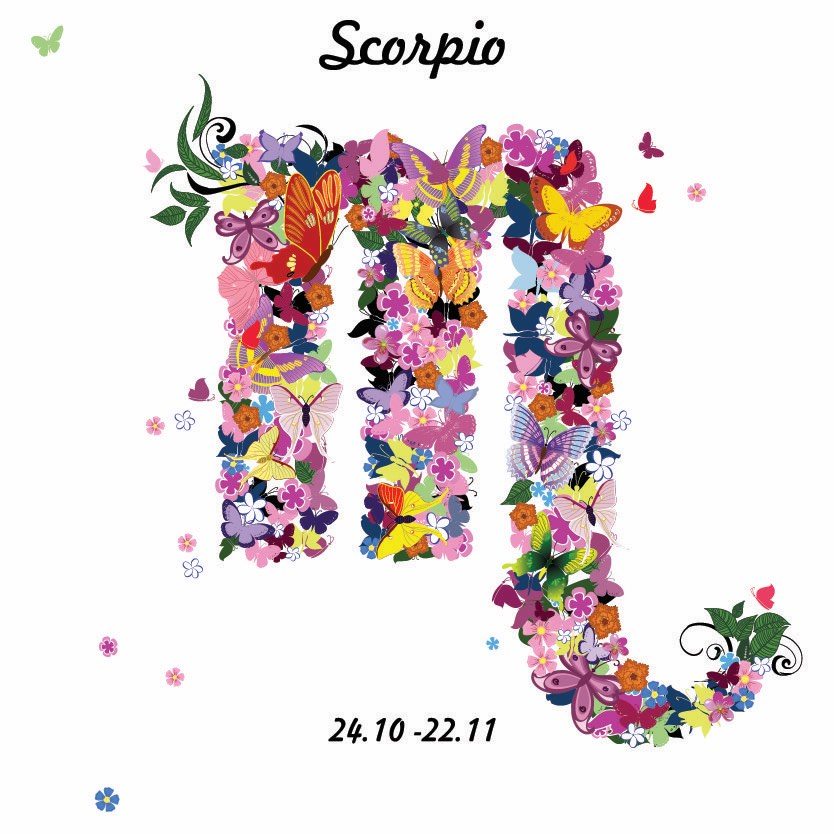 Today
Monday 22nd April 2019:
It's karma. Your chances of relocating, or exporting your ideas/skills, are high with the Nodes in Cancer and Capricorn. Across the country, or across the world, your chances have not been this fated for 19 years.   
What it means to be Scorpio
Scorpions mate in a promenade a deux, when they could cannibalise or sting each other to death. Sexual union for Scorpio is risky, if only because a marriage and mortgage can end in divorce, and 'til death do us part' means what it says. At your best, you are the most famously passionate, emotionally involved lover of them all. A keen awareness of finance and property makes you a successful player in business or with charity. Your downside? You can be lethal.   
Your Week
It's been ten long years of never knowing – never being able to predict too far into the future – and constantly experimenting. The lifestyle and workload you have ended up with, and the situation with body and soul, is completely different as a result. In fact, you have become free. Liberated. Independent.
Read your full Scorpio Weekly Horoscope: 22-28 April 2019
Your Month
Pregnancy, Children, Lovers, Partners You have not been able to gather the facts (such as they are) or make anything firm and final for weeks. Even months. You are still looping the loop in April, but from the 18th things settle down.
Read your full Scorpio Monthly Horoscope: April
Scorpio in 2019
THE WORLD OF CHILDREN IN 2019 You may, or may not be, a parent as you read this forecast for the year ahead.
Read your Scorpio 2019 Horoscope
Astrology Basics
Would you like to know more about Astrology and how your birth chart works?  Here are some handpicked posts for you. When you're finished you can
discover even more Astrology Basics
.

What do all those planets, asteroids and the rest mean in your personal birth chart? Sometimes called the natal chart this is the key to everything you need to know.
More Horoscopes
Aries
|
Taurus
|
Gemini
|
Cancer
|
Leo
|
Virgo
|
Libra
|
Scorpio
|
Sagittarius
|
Capricorn
|
Aquarius
|
Pisces
© Copyright 2019 Jessica Adams. Goddess Media Limited.