How do you deal with Uranus in your house of valuables, values, money, property, charity and possessions? Shares and business? One way is to just shrug and accept that the winds of change are blowing through and all you can really do is ride the wave. To resist is futile. You can't go back, and you know it.
Uranus in Taurus, your own sign, brings radical changes, occasional upheaval and all that is new and different, in terms of your image, title, brand, name, shape, face, style, profile or reputation. You really have not seen this in your adult lifetime, and there is no guidebook. There is only a need for freedom.
Your relationship with your God, astrology, heaven and earth, your inner demons, the angels on your shoulder and the rest, is now in a deep change zone. You have known this since last year and it's become increasingly obvious, these last few weeks. You have to meet change with change. It's the smart option.
Uranus in Taurus in your Eleventh House of friends, social media, groups (which you belong to, or are affected by) suggests you live in quite radical times. In fact, people, ideas, situations or organisations which are designed to bring the future rushing in – the shock of the new – are a reliable feature this weekend.
Your ambition, place in high society, career, unpaid work or university degree is now in the frame. The picture is not what you are used to. In fact, the picture keeps changing all the time! Yet, Leo, if you want to be free, and you want to have oxygen and space to do your own thing, independently – it is here for you.
You don't really get through the Uranus in Taurus cycle (it started in May 2018) without being taken on some kind of wild new freedom ride with travel, relocation, foreign and regional differences, study, teaching, publishing and/or the internet. Now the waves are speeding along, grab a board and get on.
September 23 – October 22
Handling Uranus in Taurus in your finance, mortgage, insurance, property, legacy, charity and business zone as if there was nothing out of the ordinary occurring, is total denial. Other Sun Libra people may be doing it, but not you. Right? You're across the new need, to meet radical change – with change.
Your former, current or potential partner? Your archrival, enemy or opposition? Now, you must deal with who and what you consider to be quite radical or revolutionary. There are sure signs here that something really big is shifting around you. Ignoring or denying is not the way. Keep up and stay updated.
November 22 – December 21
The Uranus in Taurus cycle which so many astrologers have been talking about, or writing about, now makes itself known again – and quite confronting but also tempting changes are here. This is about your workload, lifestyle, mental or physical health, your housework and the daily routine. Meet change with change?
The world of babies, pregnancy, children, young adults, other people's offspring, paid or unpaid work involving younger people – is now paramount. So too is any sexual relationship with parenthood potential. The last thing you expected is usually the first thing that happens when Uranus in in Taurus. Motivating!
Your ruler Uranus is now on the turn in Taurus, the sign which rules your property situation, family tree, house, apartment, hometown or homeland – and the household. Use what is happening, and actually – what happened recently – to motivate you and galvanise you. You can't do the same old, though. No way.
Your use of the worldwide web, your commuting or short haul travel, your use of multimedia, publishing and communication in general is now in the frame. Uranus is in the frame too, so forget what used to happen! You are now firmly in new territory and all the surprises of the last few months must be used.
© Copyright 2019 Jessica Adams. Goddess Media Limited.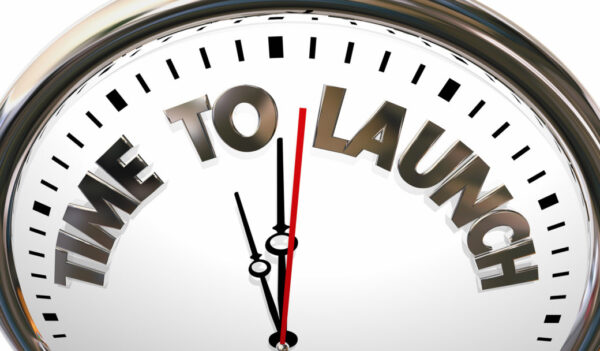 When is the perfect time to launch a business? There is no 'perfect' but there is certainly 'fantastic.' Here is what to watch out for in astrology, using your personal birth chart (horoscope) to find the natural highs.
Read More »