Jessica Adams has prepared your weekly astrological forecast for 20-26 January 2020. Discover what the stars have in store for you this week
The Astrologer's Diary: 20-26 January 2020
Watch for big clues about the 2021 President on Friday, as he or she will be inaugurated on a pattern that echoes the New Moon up above.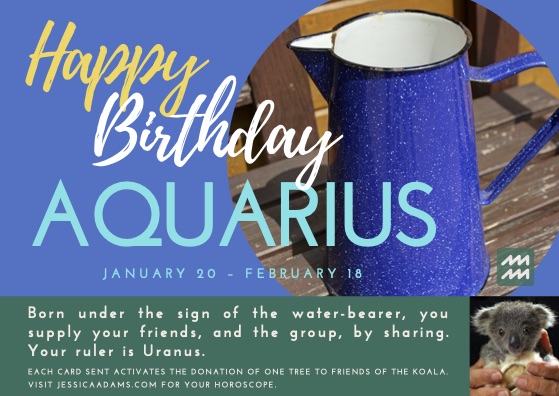 Happy Birthday Aquarius! If you are a Premium Member and know someone celebrating in January or February, send them this horoscope birthday card (collect all 12 in a complimentary set
here
). One tree for Australia's homeless koalas is planted every day, for every birthday, in Aquarius season.
© Copyright 2020 Goddess Media Limited. All Rights Reserved.
Join my free newsletter to stay in touch, hear about new astrology and horoscope posts. We will also write to you occasionally to tell you about events and offers linked to this website. We respect your privacy. We will never sell or share your personal information and you can opt out by clicking an unsubscribe link at the bottom of any email.