Scorpio Monthly Horoscope
Jessica Adams' free Psychic Astrology forecast for May. See what this month looks like in the stars.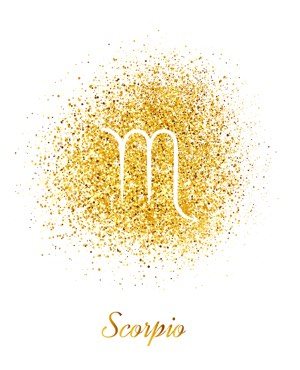 May
Your Post, Present, Potential Partner
Scorpio, because you are a fixed sign, and thus not fond of being made to shift your position too quickly, you may need to look at your usual approach to life this month. Especially, of course, where your former, current or potential partner is concerned. This may be purely business, or partly intensely personal and financial – like Bill and Melinda Gates. It may be charity-based, so the Prince of Wales and Camilla. There are a few variations on the theme. Marriage, mortgage and children. Perhaps, single-parent families with former husbands and young adults to house.
I mentioned you are a fixed sign. You are also ruled by Pluto, a symbol of willpower, self-control and the art of running your own life, and your own spirit. This is very useful in May, because as early as the 1st or 2nd of the month, you must find your reins and use them on yourself. No matter how much you want to stick to the past (life as it was before 2018) or even push back against the changes, try to make yourself bend.
This idea of being, adapting, adjusting, turning, twisting, pivoting is very important in the current Uranus in Taurus cycle. Taurus is your opposite sign and thus, as early as the opening days of May, the focus is on your opposite number. Past, present or potential. Sometimes a duet can feel like a duel. Sometimes it just feels like a duet, but Sonny and Cher. Or Bonnie and Clyde. Maybe, Bill and Hillary Clinton. It's not unusual for Scorpio couples to mix business and pleasure, or property and procreation, or philanthropy and intimacy.
Scorpio is the ruler of the Eighth House in astrology which we associate with the share market, banks, good causes, foundations, taxation, insurance, corporations, property and so on. It also rules the contents of your will (the big-ticket items) and any legacy which names you. At its very heart it is about marriage and dowry. If you are curious about your sign, by the way, do look up Scorpio on Search on this website when you have finished reading.
Try to hang on to your sense of humour because, though dark, it can be as true and real as anything else that is going on. You're going to see sudden and unique developments with, or for, the other person. Try to see this as French and Saunders or Jerry Seinfeld and George Costanza, occasionally. Morecambe and Wise, perhaps. I guess it depends on your vintage and your taste in comedy.
Beyond that, as astrologers have been studying Uranus cycles (more comedy) for about 200 years, I can pass on a great truth about this transit. This too shall pass. Just like an electrical storm with lightning overhead, it will roll on. While it is taking place, particularly in the first 1-2 weeks of May, try to live in the moment, move with the times, and do a lot of dodging, ducking and diving. Most of all, though, Scorpio, remember the sweetness of freedom.
Your personal birth chart will tell the story. Born near October 30th, November 1st, November 7th, November 24th, – you must deal with important questions about who you are, why you are here, what you make your absolute priority, and how to remember yourself all over again. Looking in a mirror or writing a diary entry could be useful. Go beyond the numbers, maths or digits. It's quite clearly a month to gaze at statements, accounts or paperwork, but you need to get back to your core self. This is going to help you make the right decisions at the right time.
No matter when you were born, the Full Moon in Scorpio on May 7th, in your own sign, requires time and space. Give yourself plenty of room to move, and peace and quiet, on the 6th, 7th and 8th of May. The Moon in your own zodiac sign is opposite the Sun at that time. This describes the push-pull inside yourself, or the situation involving this crucial other person, which finds you at opposite ends of the spectrum.
If you value your own freedom and space, your independence and autonomy, then it will work best if you extend this to others. I remember having a very similar transit in New York, when I was in my early thirties. A storm over the top of the Empire State Building reflected a storm happening with my boyfriend at the time, a travel author. He set me free. Eventually I set him free. Years later, I realised that marrying him would have meant denying myself years of precious independence and incredible life adventures, without the chains of a mortgage or the massive responsibility of parenthood.
This cycle affects people differently. Very commonly, we find couples who have lived together or been married for years, suddenly dealing with one person's loss of work, or income, or the other anchors that make us feel secure.
All kinds of things can happen. The situation with a son or daughter can trigger change. The key to Uranus transits, which are so active in your chart in May, is to recognise all the signs of 'the winds of change' as Patric Walker used to call them and get your yacht prepared. Adjust the sails and go with the wind and the currents. Relish the exhilaration of living in the moment and trust the process. To end this part of your reading, again, on a personal note – I am selling my beloved yacht, Lynnie Gemini, this month. I am not sure when I will see the coast of Britain again. Even astrologers, who can see what is coming, have to completely rethink their journey on this cycle. It is famously unpredictable, Scorpio, yet your chart for 2020, 2021, 2022 and beyond says that you will find your navigational coordinates and the right path. Now, let's look at the money.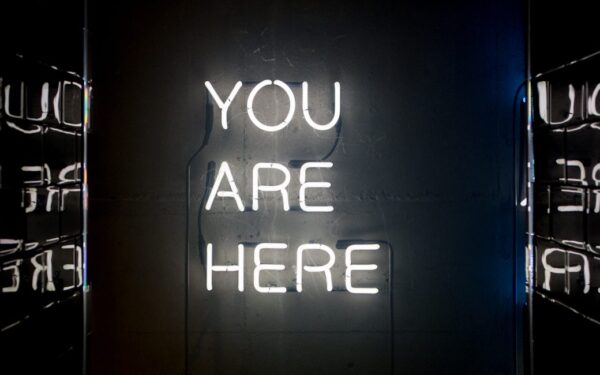 Your Company, Shares, Property, Business, Charity, Bank, Rent
The month is really in two halves. The first half is very much about the new chemistry experiment involving the pair of you – your former, current or potential partner. You are in the laboratory while lightning crackles outside the windows, trying to find the right formula. (And you will).
The New Moon on May 22nd is a new beginning for both of you, no matter if you have separate financial lives, or share responsibility (say) for a daughter's upkeep. This is a defining moment for you, Scorpio. I mentioned earlier that you could look your sign up on Search. If you know for a fact you also have Libra factors in your personal birth chart, double that message! Why? Because you are here to fully explore all the twists and turns in a sexual relationship, past, present or potential. It's rather like two scorpions locked in a promenade a deux. I call this 'kiss or kill' because that is what scorpions can do. And it's who you are. It's actually your personality, heart and soul.
No matter what your chart looks like, May 22nd will bring a crucial discussion, piece of news or signature, and it will change your mutual financial, house, apartment, charity or business situation for some time to come. Thus – take your time and get outside options. Venus is overhead with the New Moon, aligned with Mercury. That suggests to me, mother and son relationships. Lovers locked in adultery. Husbands and wives and all their many, many sexual and emotional layers.
Venus can sometimes be quite literal in your chart. More symbolically, on the 22nd of May, we're talking a new chapter in the economics of your duet, or your duel. And it is complicated, too, so give yourself plenty of spare time to not only examine the numbers, but also look at the actual value, worth, cost or 'price' of what cannot be itemised by other people. Loyalty, peace of mind, integrity, compassion and all the big soul values.
On May 28th, you have the full karma from 19 years ago, so 2001-2002, when the North Node and South Node were both in your financial sectors. This involves the substantial assets in your life; the kind that you factor into any legacy, or automatically assume, when thinking about legacies which name you. This also involves karma going back another 19 years, and another 19 years, and another 19 years! In fact, in astrology's quirky timekeeping, the cycle goes back into your many past lives. The Dragon's Head and Dragon's Tail, they call it. On the 28th of May or close to it, karma from 2001-2002 returns. If you were small then, it may be past life, or perhaps a financial episode involving a parent or other older relative than may return.
I'll leave it to you to figure out the karmic balance sheet, but rest assured that until this cycle ends on January 19th, 2022, you are in for long-haul settlement, balancing (the balance sheets) and closure. You are owed, perhaps. Maybe you owe. What, and to whom, will be very clear near the 28th, when you can take a deep breath and begin the long process of harmonising and refining this part of your life. Take your time; this was never going to be a rushed job, Scorpio.
Are you a Premium Member? Your personal birth chart will be online now, if you are logged in, so you can see if this month's key dates affect you. Don't forget to navigate May using all your membership benefits. The Astrology Oracle cards and guidebook. Your private library of e-guides which cover so many Mind, Body and Spirit subjects. Podcasts to relax with – and longer forecasts. Now, here are your diary dates for May. Take a closer look.
Extended Premium Forecast
© Copyright 2020 Goddess Media Limited. All Rights Reserved.
Join my free newsletter to stay in touch, hear about new astrology and horoscope posts. We will also write to you occasionally to tell you about events and offers linked to this website. We respect your privacy. We will never sell or share your personal information and you can opt out by clicking an unsubscribe link at the bottom of any email.