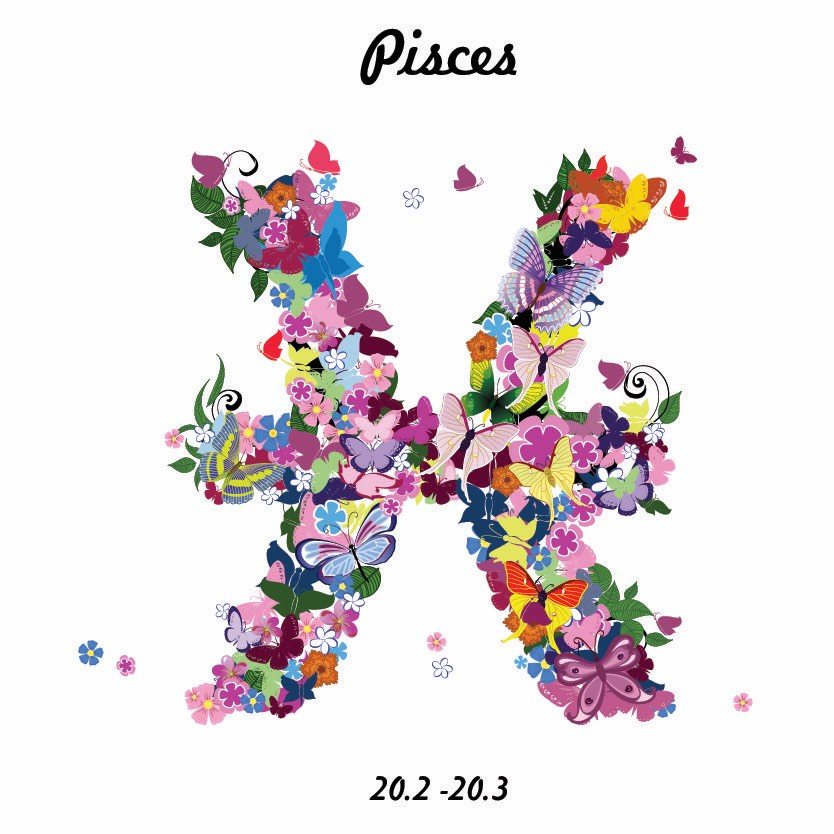 Today
Sunday 26th May 2019:
Your use of the worldwide web, your commuting or short haul travel, your use of multimedia, publishing and communication in general is now in the frame. Uranus is in the frame too, so forget what used to happen! You are now firmly in new territory and all the surprises of the last few months must be used.   
What it means to be Pisces
Pisces Sun people shine brightest when they demonstrate other realities and other worlds to us. Art or science is an outlet for this. So is film or meditation. The two fish in the sign swim in opposite directions – towards the real world and away from it. At your best you guide people to appreciate the alternatives in life. At your worst you are confused and confusing, and like the fish, can be all at sea. Living in a dream world to the point of deception is also a pitfall.   
Your Week
The Gemini-Sagittarius clash in your horoscope is productive. It's about success, status, achievement and ambition. You could have a huge hit, promotion, new position and so on by December 2019 as the direct, or perhaps indirect, result of what you do this week.
Read your full Pisces Weekly Horoscope: 20-26 May 2019
Your Month
The Worldwide Web, Multimedia, Publishing and Communication Well, Pisces, what do we have here? A revolution? It would seem so. A revolution involving the world of books, podcasting, television, radio, public speaking, social media like Twitter, blogs, websites and so on. Even good old-fashioned debating or oratory, of the Hyde Park Corner kind.
Read your full Pisces Monthly Horoscope: May 2019
Pisces in 2019
In 2019, there is an opportunity for you to inherit the top job, or top role. You are next in line, with a particular project, organisation, family branch, institution or special plan. The old gives way to the new, Pisces.
Read your Pisces 2019 Horoscope
Astrology Basics
Would you like to know more about Astrology and how your birth chart works?  Here are some handpicked posts for you. When you're finished you can
discover even more Astrology Basics
.

The Eleventh House of the horoscope describes your communities – groups of friends and acquaintances – and social media.
More Horoscopes
Aries
|
Taurus
|
Gemini
|
Cancer
|
Leo
|
Virgo
|
Libra
|
Scorpio
|
Sagittarius
|
Capricorn
|
Aquarius
|
Pisces
© Copyright 2019 Jessica Adams. Goddess Media Limited.