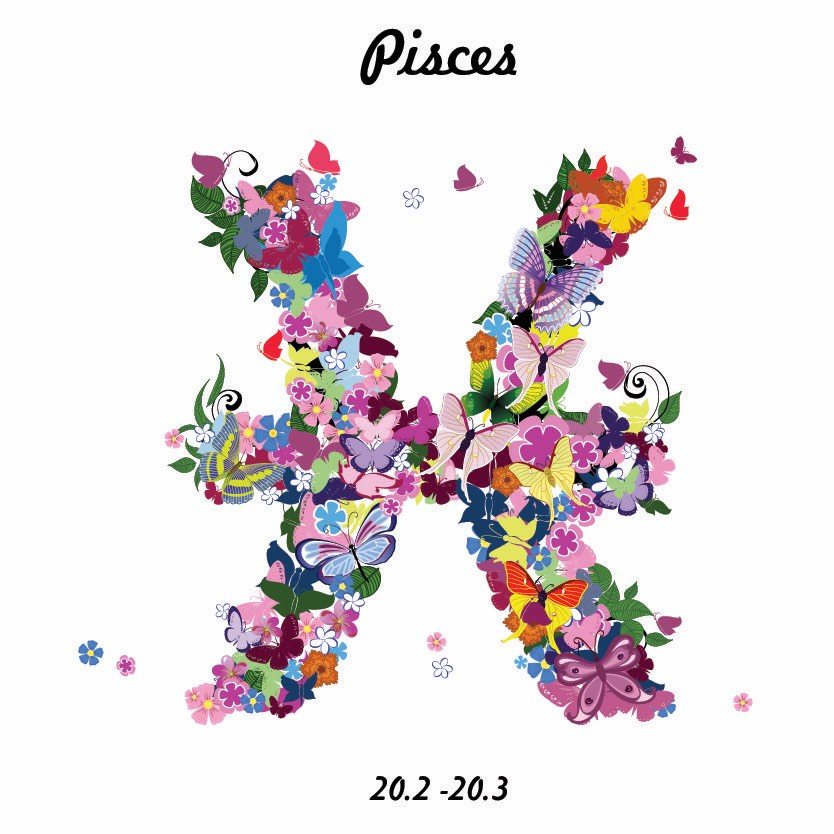 Today
Wednesday 16th October 2019:
Spinning your wheels and twiddling your thumbs, when you're dealing with your trip, relocation, foreign connection, interstate or regional links - helps. Really? Absolutely, Pisces. You have weeks of this kind of luxury, which you might see as a frustration (nobody likes extreme weather or flakey people) but is actually so useful. After December, you can act on what you discovered. Down time!   
What it means to be Pisces
Pisces Sun people shine brightest when they demonstrate other realities and other worlds to us. Art or science is an outlet for this. So is film or meditation. The two fish in the sign swim in opposite directions – towards the real world and away from it. At your best you guide people to appreciate the alternatives in life. At your worst you are confused and confusing, and like the fish, can be all at sea. Living in a dream world to the point of deception is also a pitfall.   
Your Week
You have done nothing about a major financial, business, charity or property hope all year, lacking time, energy, inspiration or support. Maybe all of those. Now, you are dealing with recent news and some pretty fresh facts, that have turned everything around, yet again. What are you going to do next?
Read your full Pisces Weekly Horoscope: 14-20 October 2019
Your Month
Multimedia, Communication, Old Media, The World Wide Web, Publishing, Public Speaking What do you do in a month when you have Uranus (unpredictable outcomes) in Taurus, in the horoscope house which rules your use of social media, the internet as a whole, or your involvement with publishing, public speaking or multimedia?
Read your full Pisces Monthly Horoscope: October 2019
Pisces in 2019
In 2019, there is an opportunity for you to inherit the top job, or top role. You are next in line, with a particular project, organisation, family branch, institution or special plan. The old gives way to the new, Pisces.
Read your Pisces 2019 Horoscope
Astrology Basics
Would you like to know more about Astrology and how your birth chart works?  Here are some handpicked posts for you. When you're finished you can
discover even more Astrology Basics
.

The Sixth House is very much about daily rituals and the method and order of your regular routine.
More Horoscopes
Aries
|
Taurus
|
Gemini
|
Cancer
|
Leo
|
Virgo
|
Libra
|
Scorpio
|
Sagittarius
|
Capricorn
|
Aquarius
|
Pisces
© Copyright 2019 Jessica Adams. Goddess Media Limited.