If you're in London on Bonfire Night, come along to
The Company of Astrologers in London
  - we'll be talking about Scorpio and its ancient symbolism, as well as the fabulous Jupiter in Scorpio cycle, in 2017. Still in London, it's time to pick up tickets (which are selling out fast) for the Astrologer's Feast thrown by The Astrological Lodge, where we will all be dressing in 17th century costumes and throwing enormous mutton bones around the room. Or carrot sticks. Find out more on the 
Astrological Lodge website
.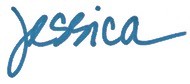 Become a premium member today!
Now you can immediately unlock more Astrology features at jessicaadams.com including this amazing new Premium Astrology content. What you get:
Calculate your extended Birth Chart Data right here on the website
Decode your own premium Extended Horoscope Forecast - weekly and monthly
Exclusive Premium Astrology podcasts and blogs only available by subscription
Chinascopes Fortune Cookies based on the i-Ching for spookily accurate insight.
Unlimited access to The Astrology Oracle with membership
Your Chinese Horoscope Chinascopes available monthly
Jessica Adams' Astrology Secrets Newsletter
Special membership offers
Your choice of renewal terms: 1 month, 3 months, 12 months.
Become an annual premium member and get 200 Astrology secrets ebook as a bonus.
Curious to know what's inside?
sign up for a Premium membership plan
$7 / MONTH
$28 / 6 MONTHS
$50 / YEAR
Find out more about our Premium Membership plans here

Premium Member Login
Login now to access your Premium Astrology content

Lost Password? Recover it here

Free Horoscopes
Daily Horoscope: Your new daily horoscope update from Jessica Adams, right here at jessicaadams.com
Weekly Horoscope: Your weekly horoscope created exclusively for this website.
Monthly Horoscope: Your psychic astrology horoscope forecast for the month ahead.
2015 Horoscope: Discover more about your tribe, relationships, your home life, career, money and more from Psychic Astrologer Jessica Adams.
About your Sun Sign
The Astrological Zodiac contains 12 different sun-signs. Your particular sun-sign is defined by the day and month of your birth. If you are new to astrology or perhaps you're just interested to know more about your sun sign, then you can uncover more in our our pop-guide to sun sign astrology here.

Chinascopes
My blended Chinese and Western Astrology horoscope will give you a great look at the month ahead through both your western and eastern zodiac signs. Learn more about Chinese AstrologyBecome a Premium Member to access your monthly Chinascopes forecast





The Astrology Oracle
The Romans believed the gods sent meaningful and divine messages all the time and even their own emperors used astrology. The Astrology Oracle is a modern oracle based on ancient symbols inspired by the heavenly bodies, points and angles of astrology.Unlock the Astrology Oracle by purchasing a Premium Membership




Girls' Night In: The 10th Anniversary Collection
HOW YOU CAN HELP WARCHILDFifteen years ago, Stella McCartney contributed a foreword to Girls' Night In (Penguin/HarperCollins) and helped launch a $3.5 million fundraising success story for War Child. She is pictured here with Angelina Jolie and our UK CEO Rob Williams at the launch of another fundraiser, Draw Me To Safety. As a former patron and trustee of War Child, and a team editor on all the books in the series, I know what amazing work this charity does, particularly for girls. Buy Girls' Night In and continue to help us. Visit girlsnight.in now for exclusive photographs and memories and buy the book here.
Wendy Harmer will pose for the War Child calendar. Full feature on The Daily Telegraph here.
Girls' Night In: Jessica Adams opens chapter on e-book. Read The Sydney Morning Herald feature here.




Astrology Books
Jessica Adams is the author of several astrology books including 2020 Vision, Astrolove and Essential Astrology for Women.


200 Astrology Secrets
The Kindle Edition of my 55 page eBook 200 Astrology Secrets is for sale at Amazon.com. Join as a Premium Annual Member to get 200 Astrology Secrets for free.




The Astrology Show Podcast
Enjoy our free podcasts to take with you, featuring special guest astrologers from around the world. You can listen on the website or subscribe and download episodes now. Discover The Astrology Show today.




Read the latest posts from The Astrology Blog