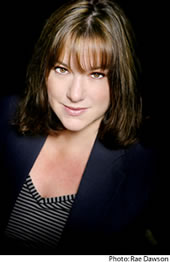 Welcome to August. If you are in Britain, you can buy tickets for the Astrological Association Conference now, for the September workshops near Cambridge. I will be giving a workshop on Sun Sign Astrology on 13th September at 4.15pm and you can also see talks by Geoffrey Cornelius (The Moment of Astrology) and Rob Hand (Planets In Transit) on the same day. I am also talking about Jupiter in Leo at the Astrological Lodge of London in September on Monday 22nd September at 7.00pm. The Lodge is just near Baker Street if you want to come along and find out how Jupiter is affecting your chart. The Australian Music Museum Project (AMMP) launches on Monday 4th August when the Sun in Leo, the rock star sign, is quincunx powerful Pluto. I began the project after campaigning for a Melbourne laneway for the late, great Chrissy Amphlett and I would love it if you could visit AMMP and see our virtual museum exhibition based on her life, donated by her husband Charley Drayton, who you may remember from Divinyls or know from Cold Chisel. Sign the petition too. Australian music needs a home and Chrissy deserves a permanent public showcase, beyond her laneway. AMMP is supported by Midnight Oil, Reg Mombassa (Mental As Anything, Dog Trumpet), Lindy Morrison (The Go-Betweens, Cleopatra Wong), Rick Grossman (Divinyls, Matt Finish, Hoodoo Gurus) and many more amazing people like Time Out Melbourne editor Jenny Valentish. Thank you for taking the petition for an Australian Music Museum, attached to the website, over the first milestone of 500 signatures. More on the site.
---
Are you a Premium member?  Don't forget to login to see your Premium content!
Free Horoscopes: Your Astrology forecasts from Jessica Adams
Your new daily horoscope update from Jessica Adams, right here at jessicaadams.com
Your weekly horoscope created exclusively for this website.
Your psychic astrology horoscope forecast for the month ahead.
Discover more about your tribe, relationships, your home life, career, money and more from Psychic Astrologer Jessica Adams.

Now you can immediately unlock more Astrology features at jessicaadams.com including this amazing new Premium Astrology content. What you get:
Exclusive Premium Astrology podcasts and blogs only available by subscription
Understand Astrological 'weather events' with exclusive and timely "Astrology Secrets" email updates direct from Jessica Adams.
Unlimited access to The Astrology Oracle with membership
Your exclusive Chinascopes monthly forecast from Jessica Adams
Never miss an update with Jessica Adams' Astrology Secrets Newsletter
Get a full 20% discount on all Astrology Reports in Jessica Adams' Chart Shop
Your choice of renewal terms: monthly or annual.
and a whole lot more…
Find out more about Membership benefits at jessicaadams.com
My new blended Chinese and Western Astrology horoscope will give you a great look at the month ahead through both your western and eastern zodiac signs. more…
The Romans believed the gods sent meaningful and divine messages all the time and even their own emperors used astrology. The Astrology Oracle is a modern oracle based on ancient symbols inspired by the heavenly bodies, points and angles of astrology.
Unlock The Astrology Oracle by purchasing a Premium membership.
Harper's Bazaar
Read your 12-month birthday predictions from Psychic Astrologer Jessica Adams now, exclusively at Harper's Bazaar magazine online.
If you would like personal horoscope questions answered, please join Jessica at the free forum at the award-winning website Get The Gloss now. Write with your time, date and place of birth and your questions now
The Girls' Night In 10th Anniversary Collection features a selection of short stories from all four books in the bestselling series which together with its sister publications for children – Kids' Night In – has raised over US/AUD$3 million for the children's charity War Child since 2000. In 2014 we are launching Girls' Night In digitally, with our publishers HarperCollins in Britain, Penguin in Australia and New Zealand, with US publication to follow.
Complete your collection here – contributors include Stella McCartney, Kate Moss, J.K.Rowling and all your favourite fiction writers. more…
Jessica Adams is the author of several astrology books including 2020 Vision, Astrolove and Essential Astrology for Women.
The Kindle Edition of my new 55 page eBook for 2014, 200 Astrology Secrets is on sale at Amazon.com.
Now you have 200 Astrology Secrets, register for more Astrology Secrets with free registration to jessicaadams.com. You'll find this content at the Member's Lounge.  More

Enjoy our free podcasts to take with you, featuring special guest astrologers from around the world. You can listen on the website or subscribe and download episodes now. Discover The Astrology Show today.
Here are the lastest posts from The Astrology Show blog