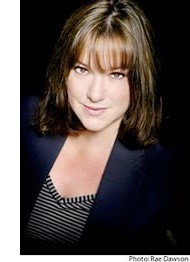 Are you in London for Bonfire Night? Come along to a very special event with me next month at
The Company of Astrologers.
 No matter where in the world you are during October, it's time to welcome a huge change in your horoscope. In just a few weeks, the
North Node
will move out of Libra and into Virgo. We are going to see wonderful developments in your chosen business, industry, field or profession between now and September 2016 as a result. You may work full-time, part-time or volunteer - but you have some extremely good karma coming your way.  If you are a
Premium Member
I will have special features on the North Node in Virgo for you on this website soon. And don't forget - if you are in London,
Bonfire Night
will be my 
first event of the winter.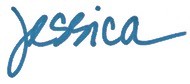 Unlock Premium Astrology
Curious to know what's inside? details of our 2015 Premium Membership offer are here.
$4.99/DAY $5/MONTH $50/YEAR



Find out more about our Premium Membership plans here

Premium Member Login
Login now to access your Premium Astrology content

Lost Password? Recover it here

Surviving Mercury Retrograde
If it's about the radio, television, newspaper, Twitter, e-mail, magazine, advertising or general media industries, it's a Mercury issue. If it's about computers and all forms of computerised technology, it's a Mercury issue. If it's about signed documents, printers and all paper communication it's a Mercury issue. If it's about phones, fax machines and even speech/hearing – it's a Mercury issue. If it's about bugging, tape-recorders, MP3 recordings, codes or ID, it's a Mercury issue. If it's about planes, trains, automobiles, motorbikes and even a horse, it's a Mercury issue. Learn more about Mercury Retrograde.




Free Horoscopes
Daily Horoscope: Your new daily horoscope update from Jessica Adams, right here at jessicaadams.com
Weekly Horoscope: Your weekly horoscope created exclusively for this website.
Monthly Horoscope: Your psychic astrology horoscope forecast for the month ahead.
2015 Horoscope: Discover more about your tribe, relationships, your home life, career, money and more from Psychic Astrologer Jessica Adams.
About your Sun Sign
The Astrological Zodiac contains 12 different sun-signs. Your particular sun-sign is defined by the day and month of your birth. If you are new to astrology or perhaps you're just interested to know more about your sun sign, then you can uncover more in our our pop-guide to sun sign astrology here.

Chinascopes
My blended Chinese and Western Astrology horoscope will give you a great look at the month ahead through both your western and eastern zodiac signs. Learn more about Chinese AstrologyBecome a Premium Member to access your monthly Chinascopes forecast





The Astrology Oracle
The Romans believed the gods sent meaningful and divine messages all the time and even their own emperors used astrology. The Astrology Oracle is a modern oracle based on ancient symbols inspired by the heavenly bodies, points and angles of astrology.Unlock the Astrology Oracle by purchasing a Premium Membership




Girls' Night In: The 10th Anniversary Collection
HOW YOU CAN HELP WARCHILDFifteen years ago, Stella McCartney contributed a foreword to Girls' Night In (Penguin/HarperCollins) and helped launch a $3.5 million fundraising success story for War Child. She is pictured here with Angelina Jolie and our UK CEO Rob Williams at the launch of another fundraiser, Draw Me To Safety. As a former patron and trustee of War Child, and a team editor on all the books in the series, I know what amazing work this charity does, particularly for girls. Buy Girls' Night In and continue to help us. Visit girlsnight.in now for exclusive photographs and memories and buy the book here.
Wendy Harmer will pose for the War Child calendar. Full feature on The Daily Telegraph here.
Girls' Night In: Jessica Adams opens chapter on e-book. Read The Sydney Morning Herald feature here.




Astrology Books
Jessica Adams is the author of several astrology books including 2020 Vision, Astrolove and Essential Astrology for Women.


200 Astrology Secrets
The Kindle Edition of my 55 page eBook 200 Astrology Secrets is for sale at Amazon.com. Join as a Premium Annual Member to get 200 Astrology Secrets for free.




The Astrology Show Podcast
Enjoy our free podcasts to take with you, featuring special guest astrologers from around the world. You can listen on the website or subscribe and download episodes now. Discover The Astrology Show today.




Read the latest posts from The Astrology Blog