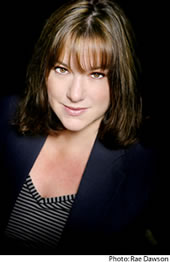 Welcome to May
Would you like to be waitlisted for a 2014 horoscope?  Or a lifetime horoscope? The list is still open but places are filling up fast. Please contact me here to put your name down – [email protected]

Back in the days when I used to write the horoscope column for Vogue in Australia, I nominated Divinyls singer Chrissy Amphlett as the ultimate Libran style icon. Unfortunately she was a Scorpio (born on the cusp ) and soon set me straight! I interviewed her for Time Out magazine at the end of 2011, about Melbourne – the city she used to haunt at lunchtimes, seeing random bands in tiny alleyways. When Chrissy passed, it seemed only natural to start a petition requesting Melbourne  Council to add a Chrissy Amphlett Lane (or similar) to the city landscape. With the support of her agents Curtis Brown in Sydney (my agents too), her relative Patricia Thompson (Little Patti) and her husband Charley Drayton, the campaign is now a reality. If you haven't signed, please do so now.

---

Your Horoscope at Harper's Bazaar
Read your Scorpio, Sagittarius, Capricorn , Aquarius, Pisces and Aries birthday year-ahead horoscopes from Jessica Adams now, exclusively at Harper's Bazaar.
---
Horoscopes: Astrology from Jessica Adams The Astrologer's Diary:
The cluster of planets in Taurus and Scorpio in May 2013 echoes the opening days of the Second World War in Europe. Back then, austerity and rationing were in. Now, there will be a strange replay of so many financial issues from that time – no doubt explaining the KEEP CALM AND CARRY ON slogan's continued supremacy in Britain. Taurus is the zodiac sign of Her Majesty the Queen and Scorpio is the sign Prince Charles was born under; in the wake of the April eclipse, these two pinnacles of the Royal Family will be at the heart of a significant change in direction. Australia has two months to complete her mission towards fast broadband, a fast Sydney-Melbourne train and media reform. Why? Because Jupiter is in Gemini, which rules all those things. So many false starts will now be replaced by remarkable progress. What used to take two months will take two weeks.
Jump out to Cosmopolitan.co.uk for your quick daily forecast. To begin, choose your sign from the list then click and go! aquarius | pisces | aries | taurus | gemini | cancer | leo | virgo | libra | scorpio | sagittarius | capricorn
Your weekly horoscope created excusively for this website. You can skip directly to your horoscope by clicking your sun sign: aquarius | pisces | aries | taurus | gemini | cancer| leo | virgo | libra | scorpio | sagittarius | capricorn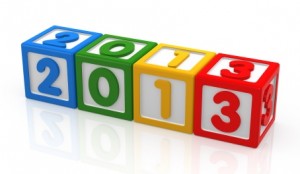 Your Year in 2013
Find out what's in store for the year ahead.  To read your horoscope from Jessica Adams select your zodiac sun sign. For even more amazing results, read your zodiac rising sign too aries | taurus | gemini | cancer | leo | virgo | libra | scorpio |sagittarius | capricorn | aquarius | pisces
---
Girls' Night In:
the 10th Anniversary Collection
The Girls' Night In 10th Anniversary Collection features a selection of short stories from all four books in the bestselling series which together with its sister publications for children – Kids' Night In – has raised AUD$3 million for the children's charity War Child since 2000.
Complete your collection here – contributors include Stella McCartney, Kate Moss, J.K.Rowling and all your favourite fiction writers.  more..

Astrology To Go!
Enjoy our free podcasts to take with you, featuring special guest astrologers from around the world.  You can listen on the website or subscribe and download episodes now.  Discover The Astrology Show today.
---