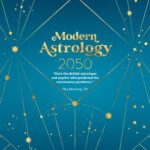 Modern Astrology 2050 is the follow-up to the number one Amazon bestseller, 2020 Astrology. This new handbook for the rest of your life, covers your personality and future, based on your unique birth horoscope.
Modern Astrology 2050 – Personalised Edition with Birth Chart contains the birth chart data and horoscope wheel of the recipient, built-in to the book.  Suitable for family and friends and perfect as a gift.
Find out more about compatibility and chemistry with friends, partners or family. Explore what life until 2050 holds for all of us. Learn the truth about modern astrology discoveries like Salacia and the asteroids.
Modern Astrology 2050 is for every fan of jessicaadams.com which attracts 29 million hits, or page views a year.
Read More