<!—- CHINASCOPES BEGIN —> <!—- CHINASCOPES END -—> <!—- YEARLY STARS BEGIN —> <!—- YEAR STARS END -—> Skip to your Monthly Horoscope Sign: Aries | Taurus | Gemini | Cancer | Leo | Virgo | Libra | Scorpio | Sagittarius | Capricorn | Aquarius | Pisces |
---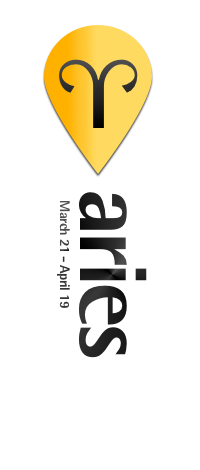 Aries: August 2014
YOU INHERIT, THEY INHERIT
The generation born 20 years or more after you, obviously inherits your influence. This may involve children, godchildren, babies yet to be born, or young relatives. On a broader note there may be a specific role with younger people en masse. You also inherit, though. Quite what that inheritance is, and how rich and abundant it is, will be revealed to you on several occasions this month. Make no mistake. You stand to gain from those younger than yourself, no matter if it's personal, or professional.
YOUR PEOPLE AND YOUR PLACE
Between May and July you took the long way round with stunning opportunities and solutions which would make a lasting difference to your house, family, home town, household, flat or homeland. Your people and/or your place. Nothing was straightforward, yet in the very first week of August you will be in a position to retrace your steps, and follow through on what you created for yourself, weeks or months ago. As early as the first four days in August you'll realise it's a matter for two people.
WHAT YOU EARN, OWE OR OWN
Quite clearly you have been shouldering one heavy situation or issue after another since the end of 2012 and it has affected how optimistic you feel about your money, business, house, flat, possessions or charity. You were protected by the property, household or family end of the story, but this protection is now fading,leaving you with the reality. It is really important that you pace yourself correctly, neither rushing and pushing, nor getting stuck. Try to keep the wheels turning as normally and evenly as you can. The good news is, at Christmas, this difficult cycle is over.
MINERVA ON THE MARCH
The asteroid Minerva is on the march in the second half of August and you will gain from new developments affecting your website, book, speech, song, multimedia project or other outlet for your way with words, images and ideas. Nobody doubts the passion in the air. Cupido, another powerful little asteroid, is also passing through. What you must snap up, though, is the guidance and sage wisdom of a woman or feminine man. There are brilliant answers here but they may not be obvious ones.
---

Taurus: August 2014

FOUR WALLS AND FAMILY FACES
August is a stunning month full of the most wonderful and welcome possibilities for repair work with the family, if required, and if not required, a brilliant new phase involving one or more close relatives. This applies to flatmates and other household members too. The time has come for the biggest and the best or the most brilliant solution. Your actual house, land, flat, home town and homeland is also at the core of the best trends in 12 years and you must pursue every open door. Take it all further.
PROJECTS AND PLANS
Projects and plans which revolve around your way with words, ideas and images took a strange pathway May-July as although there were superb solutions and opportunities, Mercury the planet which rules communication, computers and information was retrograde, or appearing to go backwards. Now things are back to normal and in some ways the universe owes you, thus you must snap up what comes your way as August opens. Another person is very much on the other end of the equation. This is about thinking like a duo, not acting alone. Do pursue this.
YOUR FORMER, CURRENT OR POTENTIAL PARTNER
Watch the gender politics with, or around, your former, current or potential partner.This also applies to your enemy, rival or opponent. Gender politics always becomes an issue when the asteroid Vesta appears in your horoscope and a potentially toxic situation where one male is manipulating two or more females could arise; alternatively the females may be playing games with the King of the Castle! None of this would matter, except that you are in such a long and heavy cycle at the moment. Be careful about the holes you dig for yourself. In fact, throw a spade away.
MINERVA AND YOUR MONEY
You stand to benefit from some very deep thinkers this month, either in the persona of one woman or feminine male, or an organisation dominated by women. Your money, house, flat, business, charity or possessions is at the heart of the story. Some things cannot be purchased and good advice is one of them. This person or organisation will either become a bigger deal in the second half of August or you will come across her/them for the first time. Listen or read carefully. This is worth its weight in gold and although there is no easy or flashy answer, this is the right one.
---

Gemini: August 2014

GETTING YOUR MESSAGE ACROSS
Gemini people can always get their message across, because you are famous for your way with words, ideas or images. What happens in August is sensational, though, as you are hitting the most superb trends in 12 years for your internet, spoken-word, media, publishing or other communication agenda. Jupiter in Leo is reminding you that you must aim high. In fact who are you not to shine? You don't serve anybody by keeping your ideas, concepts or pictures to yourself. And there is something with towering potential in front of you which could lead to even more.
THE MONEY AND CASH IN KIND
The money, or cash in kind – the house, possessions, business or apartment – suggests a key month of evaluation and weighing-up, with the chance to put the last 12 months in perspective. You have been protected or just plain lucky with what has occurred, but now things have changed. You will notice this as early as the first week of August, yet you still stand to gain from whatever you pursued in May-July, no matter if it worked out as planned, or not. Just remember. This is a two-way street.
LIFESTYLE CHALLENGES
Your lifestyle as a whole embraces what you eat and drink, or put into your body in other ways. It takes on board conventional or alternative medicine and also your down time, in terms of sleep or relaxation. Most crucially, your lifestyle is about the eight hours a day you spend working. Or at least, it should be no more than eight. There are now important decisions to make about the whole picture, yet you must find the middle ground between rushing, pushing and reacting in the heat of the moment – or freezing in response to a situation. Go easy on yourself. Middle way!
MINERVA IN GEMINI
Minerva is always good to see in your horoscope, Gemini. She is now entering your own sign, and joins Cupido (Cupid) also in Gemini, in the second half of August. When it comes to your internet profile, personal appearance, reputation, name, face, shape and image you now have stupendous support. A person or organisation renowned for its good advice and thoughtful appraisal will be on your side and this could make a great difference to the way you look or appear. Chase image issues.
---

Cancer: August 2014

ABUNDANCE AND FLOW
You now have abundance and flow in connection with your money, possessions, house, business, charity and/or apartment. Other cycles in your life which were not this easy and enjoyable can be put behind you, as August is the month to examine the facts or figures and relish the process of change, which began in mid July and will not stop until August 2015. Take the harvest, whatever that is, and bear in mind that everything you learn and gain from this could help a future harvest too. Not just in the next 12 months, but again, 12 years from now, when you gain all over again.
YOUR IMAGE
Your image has been protected or helped enormously with Jupiter in Cancer for the last 12 months and if you used all the answers or opportunities you were given, you are now well ahead. Despite this, a matter you hoped would be straightforward over the last three months has either blocked you or run backwards. The potential for your 'me' agenda has not been realised. Use what comes to you in the opening days of August to trade on what you created for yourself weeks before. Meet others halfway.
CHILDREN, GODCHILDREN, YOUNG RELATIVES
You may or may not be a parent, but the generation born after you, and the relationships, projects or plans which make it centre-stage, suggests unique challenges not possible in 29 years. You will be glad to see the back of this cycle at Christmas, yet you must micro-manage the situation which arises now, so that there is no game-playing or point-scoring. This is most likely whenever two or more females feel that one male is there as a kind of prize to be won, and no matter if you are male or female, or whatever the ages involved, walk right away from it all.
YOUR SUBMERGED WORLD
Your submerged world is deep down below, where secrets are kept, and you disappear from view, allowing others to take the attention and interest. This is also where some very deep answers are about to appear, as in the second half of August Minerva will enter this mysterious and elusive zone of your chart, where nothing can be seen clearly and everything is hidden. Minerva is the Roman goddess of wisdom and people or organisations with penetrating insight will be along to assist you.
---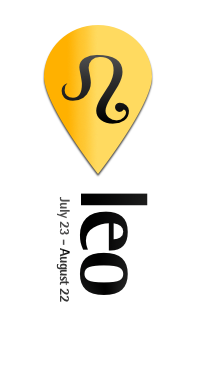 Leo: August 2014
IT'S ALL ABOUT YOU
Close to 2nd August you will be profiled or relaunched to your total advantage with one stunning opportunity. Events in the first week will offer you a remedy or solution that fixes any issues you have about your appearance or reputation. Close to 9th August the spotlight is on you so use this stunning chance to have more or do more. After the 13th your 'me' opportunities are a two-way street as just one other person who is tied to your relaunch, renaissance and rebirth forms a balancing act with you.
YOUR INVISIBLE SELF, YOUR INVISIBLE WORLD
Also close to 2nd August you find yourself involved with one other person, in a profound way, over matters which render you invisible, behind the scenes, or cloistered. This is partly a hangover from opportunities you took weeks or months ago, when you were shown the advantages of either operating behind the scenes without acknowledgement or keeping major secrets. A turning point is here near as August begins and in many ways you are 'collecting' on your previous efforts.
MANAGING HOME AND HOUSEHOLD
With Ceres, Vesta, Mars and Saturn all producing challenges it's time for tactics. Focus hard on your house, apartment, relatives, household, home town or homeland. Make life easy for yourself by minimising what is at stake. Pay attention to someone who feels sidelined. Do not engage in gender politics. Neither rush not push – nor respond to provocation. Play this like a chess game with one eye on December when the heaviest cycle in 29 years is over. For now, strategise, Leo!
THE WISE OLD OWL
From 12th August a female friend, or a woman who plays the role of wise old owl in your group, will make a welcome difference to your network as a whole, or some kind of team goal. Minerva joins Cupid in this part of your horoscope so although there is plenty of room for passion and desire – and lust for life – what is also required is some age-old wisdom. This is now on tap for you. Get your answers while you can and look for owl symbols or synchronicities. A sure sign Minerva is about.
---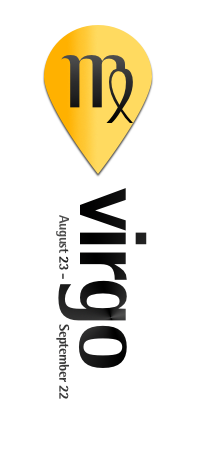 Virgo: August 2014

CAREER, UNIVERSITY OR CHARITY SOLUTIONS
In the final two weeks of August you must turn to a woman who can help with even your most complex questions about success. Alternatively this may be a distinctly female organisation. Sometimes a man presents himself with a sublimely female kind of wisdom, which requires people to look twice and three times, to realise what they have just heard or seen! In all cases you must book some time to discuss what matters most to you, or just send an e-mail across. Any conundrum can be solved.
INTERNET, MEDIA, PUBLISHING, COMMUNICATION
You've certainly had an easier horoscope for all of this, yet Saturn will not stay in your Third House of internet, media, publishing, information and communication forever and by Christmas Eve he is pretty much out of your life. Until then you must craft a game plan which will get you through August-December as comfortably as possible. Knowing this is a temporary phase will help you, but what assists most of all is your gift for detail. Look at the small things which you must master and manage. Look at the clock and calendar as well because timing is such an issue.
FRIENDS AND GROUPS
What you hoped you would gain, in a big way, from (or through) your friend, or the group, has not happened as you'd imagined. Instead you have been dealing with waiting games or u-turns since May, when your ruler Mercury went retrograde. Fortunately you can now pick up some of the pieces and although the other person is very different to you, in the first days of August you must close the gaps and focus on what unites you. You two can do a lot, based on brownie points earned earlier.
WHAT YOU HIDE
What you hide does you enormous favours in August. You will see the biggest and best by deliberately concealing a particular part of your life, personality or world from other people. Of course you can also hide yourself behind others, as you operate behind the scenes. That will also work very nicely for you. August cannot be underestimated as the start of something which could reward you repeatedly until this time next year. If others can't see it, understand it or fathom it – pursue it!
---
Libra: August 2014
YOUR TRAVEL, FOREIGN, WEB, PUBLISHING, EDUCATION AGENDA
Sometimes the biggest answers can arrive in the shape of something small but significant. That is well understood by the wise, who know that the obvious solution is not always the correct one. You are fortunate to be dealing with an extremely wise woman, or a man with female qualities, in the second half of August, when even a dilemma of epic proportions can be resolved following a pertinent question from you. 
MONEY AND THE MATERIAL WORLD
As you probably know by now, you are in the toughest cycle in 29 years for money, property, charity, precious possessions (even) and business! Give yourself five clear months to manage this as best you can, because from Christmas your problems are over. These are not personal to you; they reflect the wider economic or business currents and of course they end up in your personal whirlpool. For now, do not add to the situation by allowing one male (even yourself if you are a man) to manipulate things with two or more females. This rather dull scenario is frankly best avoided.
SUCCESS IS DOWN TO TWO
Success is down to two people – you and a man who is so different to you, or you and a woman who wants to meet you in the middle. This unfolds as August begins, when you can use everything you pursued May-July without any straightforward or simple results. Of course in a perfect world all your professional, university or voluntary efforts would have led you straight to the glittering prize, but you have been dealing with complications or delays despite the basic protection or opportunity circling your C.V. At last, in the first week of August, you can lean on earlier efforts.
SPECTACULAR FRIENDSHIPS AND GROUP COMMITMENTS
Any Libra person who does not understand the full, glittering weight of the cosmic gold bullion now being heaped into their wheelbarrow, has not looked properly at the friend or group in question. Of course, there are many Librans who understand that a friend, or a circle of people, can matter quite as much as a marriage and often much more. What or whom you 'marry' yourself to is its own reward, in terms of enjoying the friendship or the people power. Yet far beyond this, Libra, in the weeks and months to come, you are going to bless the day you accepted that invitation.
---

Scorpio: August 2014
USE IT OR LOSE IT
Use the advice you get about your money, house, charity, possessions or apartment in August or lose a solid chance to secure the future. Starting at Christmas you will be dealing with the real world, in a way that has not challenged you so much in 29 years. Maybe you are already aware of this, maybe not, but in all cases when you clearly comes across a font of all wisdom in the final fortnight of August, take notes. I am not being facetious about this accountant, bank manager, business advisor or other material and money world expert. Maybe it's one vast organisation rather than a sage individual but you must ask salient questions about 2015-2016 right now.
YOUR IMAGE
You must be sick of reading about image issues or just constantly having to deal with them, as they are always there in the background, like particularly boring wallpaper! Fortunately on Christmas Day your biggest present from Father Christmas will be release and relief, so you have that to look forward to. Until then it is crucial that you figure out the timing and also your grasp of time. If you speed ahead because of the heat in the atmosphere, you could run into problems thanks to impulse. However if you do not act at all, that could also be an issue. Look for the middle way now.

YOUR FOREIGN, TRAVEL, PUBLISHING OR EDUCATIONAL AGENDA
May-July should have been time for you to collect on previous good faith or hard work, as you have been consciously chasing opportunities or solutions for months – all of which you justifiably hoped would lead to a bigger, better existence as a traveller, web user, publisher, writer, teacher or student. Instead, you were sent around the houses by Mercury Retrograde – and back again! Fortunately you still earned some useful karma and you will cash in, no later than the first week.
STUNNING SUCCESS
Stunning success may be the result of seeds you planted 12 years ago, Scorpio, or it may be that you can't even remember those seeds going into the ground. In all cases, you now have a bumper harvest in terms of your professional standing, university life, voluntary role and social status. Up and up the ladder you go, effortlessly, as Jupiter at the top of your chart will either resolve an issue quickly and easily, or present you with the most remarkable chance for achievement in years.
---

Sagittarius: August 2014

SOLID ANSWERS WITH YOUR FORMER, CURRENT OR POTENTIAL PARTNER
At last, some solid answers are waiting for (or about) your former, current or potential partner. This also applies to anyone who is your great rival, enemy or opponent. No matter if this is love, war or just strictly business, you would be crazy to ignore what you are being told or shown, in the final fortnight of August. With Cupido (Cupid) also in your horoscope there is no doubt that passion runs high. In fact, this is good old-fashioned temporary and irrational desire, affecting you, he or she. No wonder you need a wise answer so much, and it is there in front of you, in the last two weeks.

CHRISTMAS IS YOUR DEADLINE
Christmas is your deadline for relief, release, repair and restoration. At that point you will be free from the heaviest situation in 29 years surrounding a secret that you have been covering up from other people – or a matter which necessarily involves you ducking out of sight, behind the scenes. Until that moment comes, you must be practical about things. If necessary, write it down to get it out of your head, but shred the notes later. As you are unable to share, confide, reveal or even explain what you have been going through, doing this can give you much needed perspective.

MONEY, BUSINESS, PROPERTY, CHARITY, POSSESSIONS
You will meet someone firmly in the middle over a financial or material matter in the opening days of August, trading (perhaps literally) on opportunities or solutions you chased hard in May-July yet got nowhere with. August also reminds you that the magical protection and constant chain of lucky breaks is now history. Don't spend too long regretting that, but do focus hard on what is under discussion, and with whom, in the first few days of the month, as it will set the agenda for later developments.

TRAVEL, WRITE, STUDY, TEACH, PUBLISH
You must now travel, write, study, teach, publish or pursue your beliefs at the most ambitious and optimistic level possible. Your ruler Jupiter is back in Leo for the first time in 12 years and not only will he throw you one opportunity or answer after another, he will also trine your Sun at some point. If you were born in November, for example, this is set to happen sooner rather than later and you will be recognised in the best possible light as a result of what you achieve. No matter when your birthday falls, this could be the trip of a lifetime. A head trip, perhaps, or a literal journey.
---

Capricorn: August 2014
LIFESTYLE ANSWERS AT LAST
The first half of this year was relentless in terms of your career, university life or volunteer position, as a situation which should have sorted itself out in weeks, took months to resolve – or you were dealing with a constant atmosphere of potential friction and conflict. Now that is history, you must seek answers to questions about your daily routine, normal lifestyle, health and wellbeing, regular chores and daily workload. A woman or female dominated organisation has the most brilliant answer for you in the second half of the month; or a man with super-cool female qualities.
FRIENDS, SOCIAL MEDIA, GROUPS
Ever since your ruler Saturn changed signs at the end of 2012 you have had one issue after another to deal with, in terms of your social life, old friend, Facebook (or other social media), groups, teams, and networks of all kinds. Now you must act swiftly to nip something in the bud as a scenario with one male and two or more females could become toxic. In the bigger picture, from Christmas your problems are over, yet from now until then you need to be highly strategic. Box clever, be crafty.
YOUR FORMER, CURRENT OR POTENTIAL PARTNER
Things have been so odd with (or for) your former, current or potential partner. Despite the amazing answer or opportunity you have instead been on a zig-zag pathway for weeks. This also applies to enemies, rivals or opponents. What should have been a big finish for one story in your life, was instead a complex narrative of delays, u-turns or silly obstacles. Fortunately the first week of August will resolve a great deal, and you and he (or she) must meet in the middle, whatever the stakes.
WHAT DOES WEALTH MEAN TO YOU?
What does wealth mean to you, Capricorn? Is it the actual cash in your bank account; the valuable possessions at home; the large philanthropic donation you make; your assets on paper; what you save or get for nothing? However you play the situation this month you stand to gain or – with very little effort – accumulate or problem-solve. It is really important that you stash some of these gains away for the future as you can capitalise, perhaps literally, on what you own, earn or owe.
---

Aquarius: August 2014
THE TWO OF YOU AND PRECIOUS DESTINY
Precious destiny is at work with you and he, or you and she, this month. If your energy has gone into an enemy, rival or opponent (rather than a former, current or potential partner) then strangely enough, it is this person who benefits you the most. Jupiter in your opposite sign of Leo is telling you to pursue every open doorway and go straight through it into a wonderland of possibility and potential which you have not experienced in years. Easy break-up? Amazing commitment? New lover? Bigger business partnership? Amicable settlement? The Seventh House of your chart rules your opposite number in life as well as any opponents and this is where the luck is.
SATURN IN SCORPIO BITES
The natural protection or help you had with your basic working life (no matter if you work part or full time, study or volunteer) has gone. In its place you now have a five month obstacle course, which you must take with as much steely determination as the athletes jumping hurdles with champagne glasses in Chariots of Fire. Remember that famous scene? One thing that will help you is the conscious avoidance of gender politics. It's all so boring and male or female, you should really walk away.
YOUR LIFESTYLE IS ABOUT DUETS
Your lifestyle, incorporating your daily workload, is essentially about duets in the opening days of the month. You and he (or she) must put aside your inherent differences in personality or background and instead focus on the one thing that you share, which is your mutual Venn diagram of self-interest! This will have a wonderful soothing effect on you in terms of your regular working life, and even though the wider picture of ambition, achievement and success is still so tough, what you can agree upon and unite over as August begins helps you trade on earlier efforts.
CHILDREN, GODCHILDREN, YOUNG RELATIVES, NEXT GEN PROJECTS
With all of the above, pursue answers and solutions which only come along in this particularly blessed way, quite rarely in your life. A woman or female organisation is the likely source, no matter if this is about your own or other people's children, or the next generation on a wider scale. Minerva and Cupido together in your chart present a story that is rather like the most colourful, intriguing and beautifully painted picture. You are the artist and the universe will supply the rest. Get answers. Seek wisdom.
---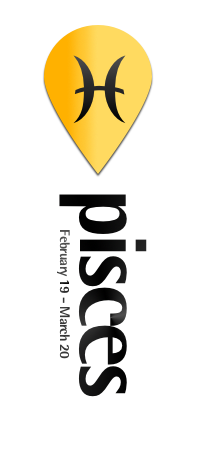 Pisces: August 2014
YOUR PEOPLE AND YOUR PLACE
The second half of August is the best time in months to seek deeper answers (straight and true) about your family, flat, house, flatmate, home town and/or homeland. At that point the sense of drama, passion and possibility increases, but this time a woman or female dominated organisation will give you some solutions. Of course you have to be prepared to ask. In Ancient Britain, the Romans used to go to the Temple of Sulis Minerva in Bath to pray for guidance. What works best for you?
YOUR TRAVEL, FOREIGN, WEB, PUBLISHING, EDUCATION PRIORITIES
You have become so used to the general atmosphere of stuckness, slowness or even shades of paranoia that you are almost resigned to the fact that you must travel, network online, publish, write, study or teach in a certain way, with your hands tied and your options limited. This is understandable, yet just before Christmas, you will be free. Until that time be highly strategic and thoughtful when making a move. This will not last forever but the situation you are lumbered with must be managed.
THE FIRST WEEK OF AUGUST – COLLECTION TIME
You can collect on life – scoop up what you have earned – as August begins, partly because of solutions and opportunities you pushed hard in May, June and July. Your children, godchildren or young relatives were involved. Maybe a youth related project or a relationship that could bring children into your life. In the first week of August, follow up on seeds you planted earlier as someone else will help you harvest.
YOUR NEW LIFESTYLE
If you do not have a spectacularly improved lifestyle by September, you are simply not using the answers and options you are being given. This is not just about your body and the shape you are in, or the physical wellness you enjoy. It is also about how you handle everyday chores, tasks and work – no matter if this is housework, computer labour or the public. A new role, job, project or plan has been hovering since July; have you accepted? Your health could also improve; have you said yes?
---
Copyright Jessica Adams/William Morris Entertainment/Curtis Brown 2014.