<!—- CHINASCOPES BEGIN —> <!—- CHINASCOPES END -—> <!—- YEARLY STARS BEGIN —> <!—- YEAR STARS END -—> Skip to your Monthly Horoscope Sign: Aries | Taurus | Gemini | Cancer | Leo | Virgo | Libra | Scorpio | Sagittarius | Capricorn | Aquarius | Pisces |
---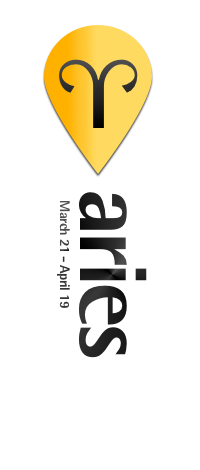 Aries: July 2014
COMPUTERS, MEDIA, PHONES, PUBLISHING, INTERNET
Fortunately you read your horoscope regularly so you always knew that May and June were not the months to plunge into major plans involving your computer, the media, your phone, the book world or the internet. It may be technical problems or flakey human beings, but the catalyst for the re-run, rethink, reschedule in the first two weeks of July is like unpicking a big tapestry.
THE NEXT GENERATION
Your son, daughter, godchild or younger relative? The lover who will make you a parent? The youth market or a young demographic? A project involving those born 20 years or more, your junior? In all cases the most stunning opportunities to have more, do more and become more in 12 years will begin in the second half of July. Very close to 26th July something (or someone) new is waiting to be born.
YOUR PEOPLE AND YOUR PLACE
This tremendous emphasis on your homeland, your fellow citizens, your house, your family, your household, your apartment continues in July. It will be a matter for two people in the final ten days of the month. Your sense of belonging to a particular place, or a particular tribe, has seldom been so potent and so rewarding. The asteroid Aesculapius in your horoscope suggests the most incredible resurrection or revival is coming through July and August as well.
THE IMPACT OF OPS IN ARIES
Matters of image, reputation, personal appearance and identity are crucial as Ops moves through Aries, your own sign. At the very beginning and end of July, you will realise why this asteroid Ops hides her name in the word 'optimism' as you will be thrilled to find solutions and potentially happy endings, thanks to the dynamic impact of a person, organisation or trend which makes everything work.
FORMER, CURRENT, POTENTIAL PARTNERS
It's not often you see Ceres, Vesta and Mars all in your opposite sign of Libra, which rules your opposite number in life, as well as any opponents. Sidestep any situation where one male is lording it over two or more females. It doesn't help anybody! With Ceres and your ruler Mars in the mix, it also has to be said, the new arrangement to come between you, will only work if anger is removed.
MARS IN SCORPIO
From 3.24am (London time) on Saturday 26th July, Mars will be in Scorpio, which rules your money, house, business, apartment, charity and precious possessions. It's game on from that point, but unless you want to complicate an already difficult situation, you may prefer not to give in to impulse. Cast not the first stone, nor hurl one back. That way the last six months of 2014 will be far easier!
---

Taurus: July 2014
MONEY, PROPERTY, BUSINESS, CHARITY, POSSESSIONS
When it comes to everything you own, earn or owe you must now deal with a situation which was only half-formed back in May or June. This is down to Mercury Retrograde, but as you probably read your horoscope every month, you were completely prepared and have read the fine print, made allowances for delays or changes and certainly had Plan B. By July 15th you will lean on this.
YOUR WONDERFUL NEW HOME LIFE
Your wonderful new home life may be down to a family shift, a new flat or house, upgrades to your neighbourhood, new flatmates, a big household change or overdue renovations. It is a twinkle in your eye from 16th July then at the New Moon on the 26th you realise this is a whole new beginning. The fun doesn't stop as July launches a 12-month dream run when 'My people, my place' means more. Do you have heavenly bodies in Cancer? Then this is about your entire country.
YOUR WAY WITH WORDS, IMAGES AND IDEAS
All those projects and plans become a matter for someone else once your ruler Venus moves into Cancer, and two heads are definitely better than one. In many ways July and August feel like a catch-up time with you reaping the rewards of seeds you sowed several weeks before. The reason the crop is going to bloom late is astrological, yet as the gardener of your own media, internet, publishing or communication orchard, you should be very happy with the abundant outcomes.
YOUR HIDDEN SELF OR WORLD
Your hidden self or world is always a potent part of your life and your horoscope, and now Ops is passing through Aries, it is time to accept the guidance and optimism of a person (or organisation) which is set to have such a big impact on the secret you are covering up, or a role you play behind the scenes. Of course, in July, Ops may manifest as a general atmosphere of hope!
WORK AND YOUR BODY
Your work ethic, your daily workload and your relationship with your body are all linked in astrology and you can gain fascinating insights into what your physical self is trying to achieve – or tell you – this month. Tune into the language of the body. If you have a pain in the neck, for example, ask yourself about who in your daily working life is also a pain in the neck! Decode what is going on and use it.
PARTNERS AND OPPONENTS
Please reduce the speed and turn down the emotional heat with your former, current or potential partner from the final week of July. This also strongly applies to any enemies, rivals or opponents. Mars is opposite you in Scorpio and although it may be tempting to give in to impulse, you must be highly strategic with this person and think about the next six months not the next six minutes.
---

Gemini: July 2014
IMAGE AND APPEARANCE ISSUES
Mercury has been retrograding through Gemini, your own sign, since May and therefore your reputation, personal appearance, brand, image or name has been unusually important. The reality is, you won't know where you stand with all this until Mercury has finished his loopy circuit of your horoscope and thus the first two weeks of July will be time to review, rethink, reassess. It's a 're'-trograde.
YOUR BRILLIANT NEW PROJECT
The book, website, spoken word project, singing, media commitment or other 'I am Gemini, hear me roar' plans, take off superbly in the second half of July. You could have a bestseller or an internet hit on your hands by August 2015. Much depends on your ability to recognise a stunning opportunity when you see one, and if you are proactive, then by the final week of July you will be on your way.
THE MONEY, BUSINESS, PROPERTY, CHARITY
This is the gift that goes on giving, even though what you experience in July and August is a kind of late wave of change. A situation you set up weeks or months before probably feels odd, in terms of its progress. After all, you would have expected some kind of abundant reward a long time before July. You can't complain, however, as Jupiter will deliver and by September you've gained or saved. You can make or save a small fortune, or gain from 'cash in kind' benefits. One example might be your landlady's decision to renovate your room.
FRIENDS AND GROUPS
Dig deeply into old friendships, new acquaintances and the people power which resides within a group. With Ops in Aries in your chart, there is no question that something (or someone) needs substantial work and repair. This is never going to be in doubt, though, and you do have that satisfying final chapter to look forward to, thanks to the bravery and brilliance of a friend or team player who dreams big
GODCHILDREN, CHILDREN, YOUTH PROJECTS
Your godchild, children, youth projects, young relatives or 'possible parenthood' relationship is a big deal at the moment with such a cluster of heavenly bodies in Libra, which rules the impact of the next generation in your life. There is substantial potential for heated people politics in July but you don't have to play. The reality is, there must be a new arrangement. And it has to be civilised.
YOUR DAILY WORKLOAD AND YOUR BODY
In astrology you don't separate health and wellbeing from your daily workload. Questions about your work ethic and feelings about serving others are always entwined with how things are for you physically. Be very wary of rushing, pushing or pressuring after the final week of July – or allowing yourself to be vulnerable to the same kind of speed and heat from others. Slow down. Analyse. Plot, plan.
---

Cancer: July 2014
YOUR SUBMERGED WORLD, YOUR SUBMERGED SELF
Under normal circumstances, Cancer, your submerged world (what we can't see or know about you and your life) or your submerged self (your shadowy role, hidden from view) would work fine. Instead you have had Mercury retrograding since May, so everything that was 'coming together' over the last eight weeks was not coming together at all. In the first two weeks of July you'll sort it out.
YOUR NEW ABUNDANCE
Your new abundance will be hinted at from 16th July then be a reality by the closing days of the month. You will save or make money (or cash in kind – for example, a home or precious possessions) on a level not possible for 12 years. You can't expect astrology to do all the work for you. However, the opportunity that appears in the second half of July is so easy to jump on. Use it to the hilt.
YOUR IMAGE AND PROFILE
Your image and profile becomes a priority for someone else in July, no matter if you are thinking about your name, reputation or personal appearance. This person has exactly the same goals (or complementary goals) as you. The other interesting thing about July, and indeed August, is that there will be some late rewards for the effort you put into the 'me' agenda back in May and June.
SUCCESS
Success is often down to sheer staying power and the ability to side with the right people or organisation at the right time. With Ops in Aries at the moment, you are likely to come across individuals who are indefatigable. The company or business you are dealing with may also have a 'Never say die' approach. This can completely turn things around for you professionally, as a student or volunteer.
YOUR PATCH OF TURF AND YOUR CLAN
Your patch of turf (house, flat, home town, homeland) and your clan (family, household, countrymen and countrywomen) is so key to your peace of mind in July. The word 'peace' should be writ large, because although the issues arouse heat and passion, if you, he, she or they are ever going to come to a practical new arrangement, you can't build bridges. Avoid gender politics too, with a male.
THE NEXT GENERATION
In the final week of July you can use astrology and be highly strategic about a real change in the atmosphere with your children, godchildren or young relatives. This also applies to relationships where you might become a parent, or to youth priorities and projects. It would be so easy to make life hard for yourself by initiating trouble then, or responding to pressure. No! Channel Eisenhower.
---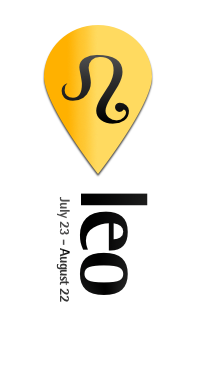 Leo: July 2014
YOUR GROUP PROJECT
Forget the delays or changes which will continue to surround your group project (the one involving your friend) in the first half of July. What you are waiting for is the period after 14th July when you could make a commitment (almost marrying yourself to the person or the tribe) which offers you prestige and security. You would also be in a position to insure the future. Think about it seriously, Leo.
YOUR RELAUNCH
Your biggest and best relaunch in 12 years takes place from 16th July when Jupiter moves into Leo. This is about the way you look and appear. Your image, brand, shape, style or face. After 22nd July there is a remedy, repair or solution. From the 24th all eyes and ears are pointed your way. There will be a brand new beginning for you near the 26th. Prepare to shine on a level not possible for years.
YOUR HIDDEN LIFE AND SELF
Someone else will take an interest in your dark secret, invisible role, background work or confidential concerns from 19th July when Venus changes signs. There will be a miraculous process of resurrection or revival. What was 'over' is not over! You might have assumed that your classified plans, hermit life or uncredited work was finished. It will be back from the brink by August, though.
TRAVEL, EDUCATION, ACADEMIA, BOOKS, THE WEB
Near 1st July and again near 20-22 July a person who has Winston Churchill's approach to life (Never give up, never give up, never give up) or perhaps an organisation with Margaret Thatcher's optimism, comes along to make a huge difference to your trip, course, workshop, book or website. There is no other way to be independent this year. You have to break the mould and invent new rules.
COMMUNICATION AND PEOPLE POLITICS
Vesta, Mars and Ceres together mean that your internet life, writing, media involvements, teaching or public speaking commitments and so on – are subject to people politics. There will have to be a compromise, rather like a share agreement, before July is over. Do not let one male control what happens with two or more females. Bring humour into it if you can. And share the controls.
YOUR PEOPLE AND YOUR PLACE
From around 27th July please slow down and cool down. Your house, apartment, home town, homeland, family or household will be involved. August and the first half of September could really pressure you unless you make a decision to keep the stakes low. By this I mean, do not put too much on the line. It would also be a smart move to refuse to play power or control games with anyone or anything.
---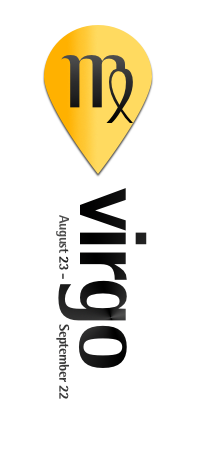 Virgo: July 2014
MEDIA, INTERNET, PUBLISHING, COMMUNICATION
The whole point of astrology is to use the timing to avoid problems. You can anticipate what is coming up in the final days of July, for example, with the internet, the media, the book world – or affecting your phone, computer, spoken word commitments and so on. Communication and information should be separated from inflammatory issues or emotion. Don't oxygenate heat.
MONEY, BUSINESS, PROPERTY, CHARITY, POSSESSIONS
You can't really put a price on peace of mind or security, but perhaps you should, as although the cash, company, house, apartment, possessions or good cause clearly has a currency value – you need to do other kinds of sums. The situation around you won't last forever but it's highly political. That's why you need to purchase time to think. And you need to purchase an arrangement which works.
PRECIOUS OPTIMISM AND YOUR FINANCES
It's good to see the asteroid Ops turning up in your money chart. You are going to be offered the chance to go along with a person or large organisation which is characterised by determined optimism. This isn't pie-in-the-sky expectation. It's about planning, plotting and the pursuit of a happy ending. Sometimes the ending is just satisfying or logical, rather than madly happy, but it's definitely in sight.
FRIENDS AND GROUPS
Very late in the day, you gain from the energy and time you invested in your old friend and the group, team, tribe or network around you. Perhaps you thought something would happen in May or June. It should have done, yet your horoscope suggests a kind of time-lag, so although nothing has been wasted, it will not be until July and August that you finally see why you were so right to have faith.
COVERING UP, HIDING AWAY
As soon as you realise it is time to cover up, keep secrets, hide away or operate behind the scenes, you must do so. This will occur in the second half of July when, like magic, something or someone very new comes onto your radar. It means operating like Alan Turing at Bletchley Park. It means hiding your light behind a bushel – whatever a bushel is. Yet it's fabulous and it will reward you.
MERCURY RETROGRADE AND YOUR CAREER
Your career, course or voluntary position is being hit by Mercury Retrograde. Don't believe some astrology websites which tell you it's all over and it's safe to play. You still have the first two weeks of July to get through and this is when you realise just how wonky things actually were back in May and June! Try to go with the process. You will be rethinking, rescheduling and rewinding.
---
Libra: July 2014
YOUR FOREIGN, INTERNET, ACADEMIC, PUBLISHING AGENDA
You read your horoscope all the time, so you have been fully prepared for the changes and delays affecting your trips, internet commitments, studies or book project. What was supposedly in the bag back in May or June was never in the bag at all! Consequently you now need to spend the first two weeks of July sorting out what is actually there. From mid July life is back to normal again.
LATE GAINS IN YOUR CAREER
There are some late gains to be made in your career, university life or volunteer role in July and August. By rights you should have seen the peak moments back in May or June, but sometimes you need this kind of odd progress. There will be a replay or rewind situation in mid-July which helps clarify things for you, then by August you will be enjoying some gains which are out of chronological order.
FANTASTIC FRIENDSHIPS
Fantastic friendships and tremendous gains from group solidarity make the second half of July feel like a whole new start in your life. You must put your old friend first, along with the amazing new introductions which are coming. If you are asked to become more involved with a team, association, charity, band, political party and so on – you must say yes. Wish on that New Moon and gain.
MARS IN SCORPIO MANAGEMENT
Why has progress been so slow (to say the least) with your money, business interests, house, apartment, charity or precious possessions? You can thank Saturn in Scorpio for that. Because Mars also moves into Scorpio in the final days of July it is really important that you don't make your situation more difficult than it actually has to be. What turns up then needs long-term management.
YOUR IMAGE, REPUTATION, APPEARANCE
With so many heavenly bodies in Libra it's not surprising that you there is a hot button attached to image issues, or questions about your personal appearance or reputation. Turn down the temperature and try to reduce the response time. Quite clearly, the 'me' agenda is a political issue for you, and everyone has to be satisfied with some kind of compromise. Removing white-hot emotion helps.
YOUR FORMER, CURRENT OR POTENTIAL PARTNER
It's always nice to see the asteroid Ops (she is the wife of Saturn) turn up in your horoscope. She is now in your opposite sign of Aries, which rules your former, current or potential partner. This is also where we find your enemies, opponents and rivals. As July goes on, do get on board with that intensely practical person (or organisation) which believes in a happy ending. Because there is one waiting
---

Scorpio: July 2014
THE WORK-LIFE BALANCE
The work-life balance is emphasised in your horoscope in July, not only because from mid-July you have your big job offer, career improvement, professional solution or other gain – also because Ops is in Aries. What does that mean in terms of your daily routine, lifestyle and your relationship with your body? Essentially it means a massive vote of confidence from someone trustworthy.
THE BIGGEST AND BEST SUCCESS
The biggest and best success in years becomes a reality, not a fantasy, when Jupiter changes signs on 16th July at 11.30am in London. You now have around 12 months to pursue your promotion, coveted new position, big career solution, university triumph or non-profit organisation reward. The new beginning which is so obvious at the end of the month should be grabbed tightly with both pincers.
THE FOREIGN, TRAVEL, ACADEMIC OR PUBLISHING AGENDA
You have followed a weird trajectory with all your plans for travelling, tighter foreign connections, academia, education, the internet or traditional publishing. Having seen the options back in May or June you put your best foot forward only to find the escalator running the wrong way. Have no fear. Nothing was wasted and in July and August there are some late gains to be made from all you did.
WHAT NOBODY ELSE SEES
What nobody else sees or knows about you – because of the big secret, or the shadowy role behind the scenes – needs a good judgement call. It would be so easy for this to become complicated, but try to see the wood for the trees. In the bigger scheme of things, this confidential matter or uncredited role is just about making some new arrangement work. So do whatever it takes.
BOOM! MARS IN SCORPIO
The heat is on with matters of image, reputation, personal appearance and brand from the entry of Mars into Scorpio, your own sign, on Saturday 26th July. As you have already been dealing with Saturn in Scorpio since late 2012, you are probably longing for some fast solution to what drags – or what you cannot change. Be very, very careful about what you do and say, from the closing days of July. Whatever you set up, in terms of conflicted situations, will run for months.
MONEY, PROPERTY, BUSINESS, CHARITY, POSSESSIONS
Mercury has been moving backwards and forwards since May, in this zone of your chart. As a regular reader you knew about it, so of course you had Plan B, incorporated delays or u-turns in your plans and read the fine print. In the first two weeks of July you will see how right you were to do this, as there will be a thorough reshaping of the facts or figures you assumed were in the bag recently.
---

Sagittarius: July 2014
YOUR FORMER, CURRENT, POTENTIAL PARTNER OR ENEMY
The slipping and sliding of Mercury, the information and communication planet, still affects you until mid July when at last you can draw a line under an episode with (or for) your former, current or potential partner. Enemies also fall into the Seventh House of your chart, which is where we find Mercury muddying the waters. This will take some time to clarify, contain and control but it's worth it.
MARS IN SCORPIO AND YOUR INNER WORLD
Scorpio is one sign behind you, and any planet there rules life behind the scenes, behind the surface – where you are not credited for what you do, or where you are quite consciously keeping a huge secret. As you have been dealing with the weightiest, most demanding issues in 29 years it is important that you don't add to the weight by giving in to impulse as Mars enters Scorpio at the end of July. Take your time and take care – don't get yourself into something you can avoid.
THE STELLIUM IN LIBRA
The stellium in Libra affects group politics, team spirit (smells like team spirit?), old friendship, social media and new friendship. This quite clearly is emotional or psychological territory that is overdue for a carve-up but so much depends on the way it's done. Try not to allow the more demented emotions into the frame, or permit others to go too far with their own. This is down to communication.
MONEY, PROPERTY, BUSINESS, CHARITY, POSSESSIONS
When will Jupiter in Cancer deliver? The answer is, he works in mysterious ways, and the odd thing about May through mid July is that this entire period has been about sowing seeds and watching things grow out of chronological order. You have wasted nothing. No act of faith or proactive energy blitz has been a waste of time; as you will see from mid July through August it's time for a harvest.
EUROPE, AMERICA, AUSTRALASIA
From the 16th July the atmosphere changes, wildly in your favour, and suddenly, by the end of July you have some tempting part of Europe, America or Australasia (maybe even more exotic locations) in your sights. This is just the beginning and even if you are only travelling in the mind, rather than packing your bags (or making a more enduring move) it's pretty clear this is going to be huge.
OPS IN ARIES AND THE NEXT GENERATION
It's too strange having both Uranus and the asteroid Ops in the same sign, Aries, in your chart. This means that the children, godchildren or young relatives are at the heart of a major, positive push from others – or perhaps it's just something in the air that convinces you to believe; to try; to hope. The issue may also be a relationship which could end in parenthood or a role involving younger people.
---

Capricorn: July 2014
TIMING AND YOUR FORMER, CURRENT OR POTENTIAL PARTNER
You have the strangest timing with your former, current or potential partner. You can see how big this is, or how big it could be, but everything is in a kind of time warp where the normal flow of events has stopped and reversed, then started again. From the middle of July you will realise you can make up for lost time and actually benefit enormously from all the chances you took and plans you tried.
JUPITER IN LEO – SHOW ME THE MONEY
Abundance isn't just about cashflow, of course. It is about money saved (a weight off your mind) and also about precious possessions, which have a value of their own. It is also about houses and apartments, and philanthropy. By this time next year you will have been offered all kinds of ways to experience more in your life – and that is More with a capital M. By the end of July it's a brand new day.
FRIENDS AND GROUPS
You need to be highly strategic where your friends, social media, groups, tribes and teams are concerned. You will have to live with the snowball effect until Christmas if you give in to impulse, heat or the longing for action at the end of July. Of course anyone can see why you want to act without thinking for a change. You've had red lights for so long the sight of a potential green light will probably make you lurch for the accelerator. However – brake on. Ease into it.
OPS AND URANUS AND YOUR HOME
Your place and your people. Your house and your family. Your apartment and your household. Your home town and the locals. Your homeland and your countrymen. How are you channelling this wildly encouraging pattern with Ops and Uranus in your horoscope? In July you need to have faith that this will work out eventually – because it will. Ops is the happy ending asteroid. Or at the very least, there should be a deeply satisfying outcome which is best for everybody.
THE LIBRA STELLIUM AND YOUR CAREER
You can't go too far into your career or life at university – or as a volunteer – before you run into complex politics with people right now. One of the main challenges is to recognise that everyone concerned wants power or control and you are all just holding a mirror up to each other! This goes for corporations or departments as well. The key? Keeping it real. This has to work for all of you.
MERCURY'S IMPACT ON YOUR WORKLOAD AND BODY
Normally, May and June would have seen a nice smooth conversation about your daily workload, the job, university life or a volunteer role. All that talk would have gone somewhere; computers and phones would have behaved, and so on. This applies to the relationship you have with your body too. By rights, May and June would normally be straightforward. With Mercury now going over old ground, though, the first half of July will see you also rethinking, reviewing.
---

Aquarius: July 2014
SOLUTIONS AND OPPORTUNITIES – LOVE AND SEX
For the first time in 12 years Jupiter is back in Leo which rules the finely tuned relationship you have with the person you are in bed with, or the person you would like to be in bed with. Answers and big options are here. You two can grow together, and grow in the right direction. Want someone to love? The New Moon right at the end ofJuly is useful. Want to fix a bad relationship or just part company? Trust the Jupiter cycle. At last, there are convenient truths.
YOUR LIFESTYLE
Your lifestyle gains and advantages, based on your daily workload or relationship with your body, take time to fully emerge in July. You may be wondering if you were on the right track when you said yes to so many budding options or potential solutions, yet after an odd period in the middle of July when everything loops round in a time-warp, you are on your way. By August you will be so glad you put the effort into your work or your body.
CAREER TACTICS
July really does seem to be all about your career, or other role in life. You need to be hip to Mars in Scorpio right at the end of the month as you could be dealing with a real thorn in your side until Christmas if you don't handle this well. So how do you handle it well? Basically, your boss, employee, colleague, classmate, lecturer or client (and maybe an entire company or industry) is the source of heat, pressure, prodding, poking and provocation. Deep breath. Six month plan.
COMMUNICATION, INFORMATION
The project, course, media connection, website, blog or other channel for your words and images offers options. The main one is optimism because even though you could make all kinds of gloomy predictions about outcomes, the powerful presence of a person or organisation which only has 'happy ending' in its vocabulary is truly welcome. Get on board the optimism express. It works.
THE LIBRA STELLIUM AND THE MAP
Your map of the world has a few pins in it right now, and that particular region, culture or nationality contains the potential for many 'ouch' moments, unless you navigate successfully. The reality is, you are learning all about power and control through a European, Australasian or American involvement. Now, there has to be a U.N. moment of negotiation and forced compromise. There just must.
THE NEXT GEN ISSUE
You will finally sign off on this episode involving the next gen, in the middle of July. From that point forward it's all so straightforward. Children, godchildren, young relatives? Relationship that might bring the next gen to your door? Youth related project or role? All you have had to date is the most loopy pathway, like going round the same pinball machine circuit, yet soon, the ball pings normally.
---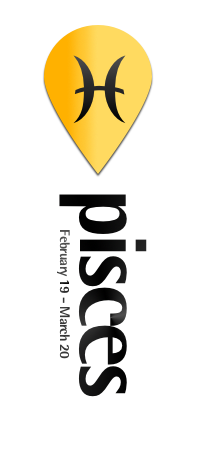 Pisces: July 2014
JUPITER IN LEO AT LAST
Well, you have waited long enough. Your lifestyle is set to improve enormously after the middle of July, thanks to a new role in your working day, or just a reshaping of the old situation, to your absolute advantage. This allows you to do more with the eight hours you have for quality sleep and the eight hours for 'me' time. There may also be health implications you are happy to see. Of course you have a work ethic. You just want something that actually works for you. It will.
GOODBYE JUPITER IN CANCER
You have had peculiar timing with your children, godchildren or young relatives (or through them). The same goes for youth related projects or roles. And especially relationships where you might end up parenting. The timing has been out of synch, so you are seeing big leaps in chronology. One of those time leaps takes what you attempted back in May or June, and moves you forward to late July or August. And then you collect. You're rewarded. Just as you should have been. There will be a key moment in mid July when you retrace your steps.
MARS IN SCORPIO AND THE BIG PICTURE
You already know just how much there is to chew on, when it comes to your travel, foreign, internet, publishing or educational agenda. Everything is so damn heavy and onerous. It takes a hell of a lot of hard work! And now, there may be a reason to be even more focussed. At the very end of July a situation will leap up, like a flame from a match. Do not give it oxygen. It could overheat. If you pump air into this rather white-hot situation, you could be saying 'Ow' for months.
MERCURY, YOUR PEOPLE AND YOUR PLACE
Hopefully you read your horoscope back in May so you knew not to go hell for leather with renovations, a move, a property transaction, family plans, household changes and so on. This also applies to your home town or homeland. Now you can retrace your steps and spin your wheels on last time, in the first two weeks of July. After that it's so straightforward. The communication will be there too.
HIGH HOPES
High hopes are useful things to have sometimes, especially where the money, house, apartment, business, charity or possessions is concerned. All of that is a very big deal in July because you have a major amount of activity on the Libra-Aries axis of your chart. Signs associated with 'me' versus 'we' in your life. What is required is trust in the person or organisation which calmly anticipates a good outcome. Not a perfect outcome. A good outcome. And you'll see why in July.
MONEY AND PEOPLE POLITICS
With so much intense activity across that financial, property and business chart axis, you need to figure out a way to make a new arrangement work. Clearly there has to be a power sharing agreement – that is what it amounts to – and clearly it will work a lot better over the long term if you, he, she or they can agree to pursue something practical. Not something that just causes angst.
---
Copyright Jessica Adams/William Morris Entertainment/Curtis Brown 2014.