<!—- CHINASCOPES BEGIN —> <!—- CHINASCOPES END -—> <!—- YEARLY STARS BEGIN —> <!—- YEAR STARS END -—> Skip to your Monthly Horoscope Sign: Aries | Taurus | Gemini | Cancer | Leo | Virgo | Libra | Scorpio | Sagittarius | Capricorn | Aquarius | Pisces |
---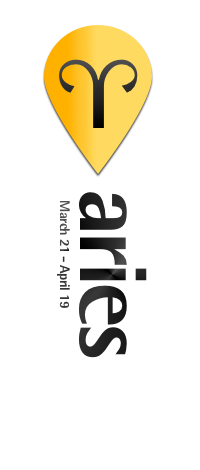 Aries: February 2015
Clarity In Your Inner World
It is so easy to forget what is real, and who is real, when you spend one of the most important relationships in your life with yourself. It is to your inner world that you turn when you seek escape, though, and given the pressure you are now under at work or university (January was relentless) it is quite understandable that you should want to seek solace by turning inward. The only issue with this is that occasionally a great wave of heavenly bodies builds up in this very sensitive part of your solar chart, and you end up feeling lost or all at sea. This is easily remedied once the Sun enters Pisces after Wednesday 18th February, as at last you will be able to peer through the sea mist of your life and identify what is leaving you in this situation (or whom). It may be that introspection is not always the best way. Perhaps you are even keeping secrets or operating at a great distance, for a very good reason. In all cases, the Sun should bring you out of yourself, just long enough for you to gain some objectivity about what has been going on, and what you are effectively doing to yourself.
Venus and Mars in Aries
Mars is your planetary ruler and he enters your own sign, Aries, on Friday 20th February joined by Venus, his traditional consort. Matters of image, name, appearance and reputation are to the fore after this and you will not be able to escape intensely personal questions about how you appear, and how you are seen. In many ways this has been a long time coming, as Uranus (also in Aries) has been urging you to change for quite some time. What has been missing in the mix is the sort of person who can truly motivate and inspire you, either by spurring you on – or gently encouraging you. Perhaps you need competition to carve out a greater niche for yourself. Maybe you respond better to soft seduction. We live in a superficial world when a great deal is decided on a one-minute perusal of Linked In or Twitter and you would be mad to ignore the exciting potential and possibilities of the last ten days of February.
Changed and Cancelled Plans
Your friends, and acquaintances within your particular group or circle, are at the heart of changed and cancelled plans throughout the month, so have a flexible diary and always have Plan B up your sleeve. Mercury must retrace his steps after he turns direct on Wednesday 11th February and although some astrology columns will purport that life is back to normal from that date, the reality is that you must now deal with others who took some false steps earlier on. This will in turn affect your own plans, right up until 3rd March, so decide now that you are dealing with Flakey February and keep your diary accordingly. If you have put in applications to join a group of any kind, then follow up and read the fine print as it may be that the computer or postal process is flawed, or there is an X factor in the text.
---

Taurus: February 2015
Your School of Fish
Your personal school of fish is social. It may exist solely on social media, or in the real world, but one or more friends swim with you, and it has all the firm direction of a lot of cod, looking for some plankton. Remember Pisces, the sign of the fishes, with its famous depiction of one kipper to the left, on top of one kipper to the right? That's your social world in February. This level of confusion and uncertainty is perfectly fine if it's just about cocktails in Williamsburg on Saturday night. If your serious projects and crucial goals also involve the school of fish, though, you may want to use the Sun's ingress into Pisces after Wednesday 18th February to really check up on what is there, whom is there, and what you do and do not have with these people. I suspect either the structure of the group is pure marshmallow or the relationships within it simply do not come with any clarified walls or containers; thus the human goo. You may want to do something about that before it goes any further and you get in any deeper.
Nobody Knows, Nobody Sees
Nobody knows, and nobody sees, when Uranus is one sign behind you. You either let others take the credit or become the face of something – or you squirrel around in the undergrowth, doing things others never know about, until it's all out there. Venus and Mars  joining Uranus will certainly intensify your normal level of secrecy, and accelerate any behind-the-scenes role you are playing. The only real issue with all of this is that it's ethical. Some Taurus people have used this Twelfth House transit to go behind people's backs. That wouldn't be you, of course. You're not like those people. Because those people are going to be given a hell of a wake-up call when they see the outcome of the sneakiness in April 2015. Best use of this transit? Become a saint. Work like hell for a good cause you get no public credit for.
Career Retrograde, University Retrograde
Mercury in your Tenth House of career, university life and unpaid work makes February so random it's like Jelly Babies thrown on the floor. What to do? The key is the 're' prefix in retrograde. This is a very good month to reschedule, rethink, review, rewrite, rehearse, reshape, reshuffle. It's the worst time to make the mistake of responding to those potent New and Full Moons (like the one on Wednesday 18th February) as if there was actually anything finally happening. There is no final in February. There is only flakey. Spin your wheels then prepare to vroom vroom from March 3rd when life is straightforward.
One Last Thing
If you have not already moved or renovated, or completed a home exchange, pursue every opportunity you can think of between now through August. Even though Jupiter is retrograde and it's all promise and no delivery, nothing will be wasted and what you chase near Wednesday 18th at the Jupiter-Chiron quincunx will set you up beautifully April-August when the house or apartment will substantially deliver.
---

Gemini: February 2015
Rules, Rights, Roles, Responsibilities
The further out you swim with your particular role or goal, the more deeply mired you become in peculiar circumstances which have nothing to do with the real world and everything to do with your deep desire to get away from it. The phrase 'getting away from it all' is more suited to a holiday than your job, though. Or indeed, your life at university, or as a volunteer. While it is perfectly true that people can treat their profession or their projects as some kind of eternal Glastonbury or Woodstock and get away with it for years, there comes a time in everybody's life when Saturn squares Neptune, and although it is not immediate, it will come – and then you need to have the situation in decent shape. If it's hopelessly flakey and wildly confusing and confused, then the comedown will be far deeper. So use February to wake yourself up. What happens near Thursday 26th February at the Sun-Neptune conjunction is very useful. It's like a searchlight trawling the bottom of Loch Ness. That's the level of enigma we're talking about. Use your famous acumen to pinpoint who or what is your personal Nessie.
Venus and Mars In Your Social Life
Venus and Mars. Nothing to do with American relationship advice about men in caves. Everything to do with your social life, which of course you express through an informal group who all know each other, as well as through more concrete structures like teams, charities, clubs, death metal bands, book groups and so on. You frankly won't know what's hit you once these two planets change signs and form a conjunction on the weekend of Saturday 21st February. It is extremely common for Venus and Mars to manifest as real people, so the woman or rather effeminate man involved will be vain, seductive, prone to seduction, jealous and undeniably charismatic and attractive. Never a dull moment. The man in question will be an unreconstructed pre-feminist, rather like some hairy creature lumbering in from 1950's Hollywood, who either has an action-man job or an action-man hobby, like yelling at football teams. Of course, this may also be a woman who is expressing her inner jock. What is the point of these two people? The point is, your friendships and your group involvements have been keeping you small for too long and you simply do not know how much thrilling freedom and excitement is on offer until you accept the revolution. These two are catalysts. Late February will  be impossibly lively.
Your Ruler Mercury
Your ruler Mercury is retrograde and retrograde shadow in February, in your Ninth House of travel, foreign people, publishing, the internet, academia and education. You could easily be duped by the Full Moon in the first week, and the New Moon in the final degree of your Ninth House, on Wednesday 18th February. Those lunar cycles seem to suggest a big dramatic decision or a tremendous statement. However, as the wheels are not turning (they are spinning and getting stuck) you may prefer to take everything with a tremendous grain of salt until March 3rd. Read the fine print on paperwork particularly to see what would happen in the event of a delay or cancellation. It's that kind of whacko cycle.
---

Cancer: February 2015
Keeping It Real (When It's Not)
Given the new, gritty realities of your daily workload, it is quite understandable that you should want to lose yourself on the internet; in an absorbing and vast subject; in a foreign place; with foreign cultures. Your own choices here depend entirely on just how big the holiday from reality must be. The more desperately you crave a complete departure, the more thoroughly you are going to lose yourself in February, and the bigger the intellectual, spiritual or literal journey becomes. Keeping it real, when it's not at all, is a substantial challenge for you, yet you can only benefit. On six separate dates in February you will be shown just how far out you have drifted and just how deeply you could get lost. It's at those times that you look for a lighthouse to take you back to the real world. Never Never Land is not you, no matter how enticing the website, blog, book, trip, relocation, course or workshop happens to be.
The People Are The Job
The people are the job in February, when Venus and Mars enter Aries together, in the final ten days, and you realise that the project or role in question goes far beyond a dry description in your Curriculum Vitae and well into soap opera (or opera) territory. It's all very entertaining and it will accelerate the revolution which you need to have. Success is now defined by freedom and independence. Not by remaining stuck in a system or adhering to a structure. You have already come a very long way in the last two years, proving to yourself and others that you could blaze your own train in your chosen business, industry or field. Now you are pondering the next quantum leap but I shouldn't think the hugely colourful personalities involved (and their weekly episodes with each other) will let you ponder much beyond late February. By June the revolution will be in the bag and extremely successful for you.
Money
Mercury Retrograde and Shadow Retrograde will deliver delays, changes and perhaps complete reversals with a financial discussion in February. The issue may also be your house, business, precious possessions, flat or company. With Jupiter's  benevolent eye on you in the generous sign of Leo you may well find that even the missing post, or the flakey meetings, end up being in your favour. Jupiter cycles can be like that. Still, nobody likes ripping documents apart with their bare teeth out of total frustration, so be sensible about this insane cycle they called Mercury Retrograde and bear in mind that your Plan B may need to involve a Plan C. Your ruler the Moon could utterly mislead you with so-called binding decisions near Tuesday 3rd February and Wednesday 18th February, but remember that when Mercury is out of phase, grand announcements can often turn out to be hollow later, or simply reversed. If you happen to be involved with Wall Street or sharemarkets in general please read the story on Mercury Retrograde on this website, in The Astrology Blog. Pebbles thrown sideways have wonky ripple effects.
---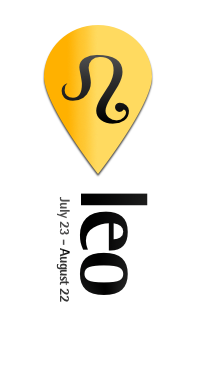 Leo: February 2015
Anchoring Your Money
The need to anchor your money is acute, as early as Sunday 1st February and Monday 2nd February. This also applies to your possessions, business interests, charity or property. The message is repeated near Sunday 8th February, and particularly Monday 9th February when not only Neptune leaves you potentially all at sea, but Chiron could pull you too far out. There is a complicated relationship at the heart of the cash, the house, the company, the flat, the good cause or the valuable items. The square between the Sun in the confused (and confusing) sign of Pisces, and Saturn, will expose exactly which numbers you need to scrutinize more carefully near Monday 23rd February, and this will help you examine it all more deeply near Thursday 26th February when there will at last be some clarity about what has, to date, been so unclear. When everything is all over the place, all the time, or people are all over the place – even large institutions or departments – you simply have to be ruthlessly organized. You'll be so much better off financially in the second half of 2015 anyway you may as well face whatever music is there. You may be pleasantly surprised to discover it is Miss P.J. Harvey and not the horrible doof doof you were expecting.
Travel and Travel In The Mind
You will undertake one of your most ambitious trips (or head trips) after Friday 20th February when both Venus and Mars enter the energetic sign of Aries, joining together in a conjunction on Sunday 22nd February. They join Uranus, the planet of radical change and exciting new freedom, in the Ninth House of your horoscope, which describes how you travel – literally – or intellectually. What happens near Tuesday 24th and Thursday 26th February moves things along, so that you are in the perfect position to embrace the journey, relocation, web project, book, course or workshop later on in March and June.
Partners, Former Partners, Potential Partners
After March 3rd you will know exactly where you stand with your former, current or potential partner. Either his or her situation is in question, or the communication is not there between you. There may also be flawed transportation, problematic telephones or computers – or internet connections – obstructing what should be the normal game of verbal or written ping-pong that happens between two people. This is obviously annoying as the Full Stone Moon on Tuesday 3rd February calls for some kind of discussion or decision, but rather than waste your breath or have to rewrite your diary you may prefer to wait until February is out of the way before you can actually give firm plans the nod. Take mental notes at this time. The Sun's opposition to Jupiter on  Friday 6th February is tremendously illuminating as you will see him, her or the nature of the relationship in total clarity, but so much of what was discussed or decided earlier on will be replayed or changed after Wednesday 11th February when Mercury goes direct in Aquarius, that calling judgement is far too premature. There is a New Moon on Wednesday 18th February in the final degree of Aquarius which is also far too premature; right after Valentine's Day! Not so much a fresh start in your life with him or her, more a dress rehearsal for a firm new March direction.
---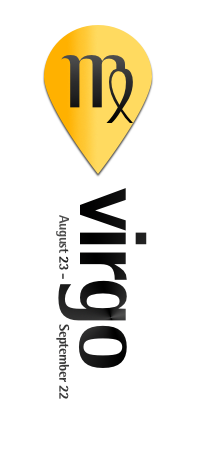 Virgo: February 2015
This Is Not Your Mother's Banking
This is not your mother's banking. February brings the first hint of a wholesale revolution in your approach to money, property, charity or business. At a deeper level the great change that is occurring in stages, between now and June, is about your value system. What you will and will not sell out for. Who and what you consider to be precious; even priceless. This will bear very little resemblance to any standard model or accepted way of operating, and that is precisely the point. You have no desire to be stuck or confined any further, and that is why the final ten days of February when Venus and Mars enter Aries will be so important. You need a faster pace, to power the revolution. You also need to feel the value of a really complex, potent, layered relationship at the heart of what you are doing. That may sound like an odd description of your accountant, but given that Venus, Mars, Uranus and the Moon's Node are all in your Eight House it is far more likely to be a family or personal connection in your life. Effectively this is a power based money relationship which is long overdue for a great change which would ensure your independence. It is coming, with a tremendous rush of energy, in late February.
Relationships and Responsibility
Your horoscope suggests you have to own your responsibility for the level of confusion or even chaos which now surrounds your relationship with a former, current or potential partner. This applies to enemies and great rivals too; one can be in a situation with them which is as complex as any marriage! Owning your participation in events is your first way out of a situation which your horoscope suggests has gone too far, or is about to do so. One of the reasons it runs so deep is your wholesale willingness to forget realities and practicalities and instead dwell in an alternative universe with him, or her, which bears no relationship at all to what is really going on 'back there' in the place where others have rather different perceptions and rules. Hauling yourself back may take some time but as the Sun will illuminate and expose the matter so extremely well, by the end of February you should see your way clear to making changes which would curtail things. If you do have a dispute in your life, or are attracting those who are jealous of you, be acutely aware of those who are deceptive, slippery or fraudulent. Not to the level of paranoia. Just with common sense. Don't let just anyone past your usual boundaries, Virgo.
Mercury Retrograde
Like Gemini, you are ruled by Mercury, and he is now out of phase. Your daily workload or your relationship with your body  will be affected. As a general rule of thumb, February is the month to have alternatives ready and to not necessarily expect things to go according to plan. Be particularly aware of the potential for changes, delays or cancellations involving transport, travel, printing, computers, the internet, the post and your telephone or fax. These are classic turf for Mercury to turn his backwards somersaults on and a little awareness could save you trouble.
---
Libra: February 2015
Children and Lovers
The Fifth House of your horoscope rules your heirs and any pretenders to the throne. It rules the next generation – children, godchildren, nieces, nephews – and large-scale projects involving the young (the pretenders to the throne) who are influenced by the force of your personality. The Fifth House also rules lovers. Your mistress. Your Friend With Benefits. It also describes sexual relationships where the emphasis is very much on future pregnancy or existing parental roles. Now, at any other time of year, with a New Moon in the Fifth House, you would be looking at a fresh start. Perhaps the birth of a child or a relationship. The beginning of something utterly new with, or for, the younger people in your life. Because Mercury is out of phase, though, no matter how much outside forces may conspire to squeeze an epic decision from you, perhaps you would prefer to wait until all the dust has settled and the jigsaw pieces are on the board from March 3rd before you go making any big announcements or deciding where your heart lies. Mercury is withholding information from you and it needs to come out, piece by piece. As this is the time of year when children and young adults in particular are adjusting to a new school or university term, Mercury could have any amount of tricks up his sleeves for them; have Plan B. And in love? The communication is not there (yet). Do treat any Deep And Meaningful with a huge grain of salt.
Former, Current, Potential Partners
Along from the Fifth House with all its emphasis on your lover – and the children or young adults in your world – there is also the Seventh House, which is about the business of partnership, nothing more, nothing less. The conjunction of Venus, your ruler, with Mars, on Sunday 22nd February is an absolute eye-opener and announces an entirely new phase with the man who matters so much to you, or the woman who pushes all your emotional buttons. You can expect an accelerated pace. Mars will see to that. There will be an element of push and shove, with your former, current or potential partner. This may be because of entirely justified rivalry or even jealousy; these two archetypes have a reputation for churning up torrid emotion. Venus herself has long been associated with 1950's soap opera antics (and morals) as she was never faithful; always seductive; prone to seduction; utterly and unapologetically devoted to the art and business of love. On a spiritual level you could say that none of what passes for love in February (the month of Saint Valentine's Day) is actually the real thing. That may be true to some degree as Venus and Mars never penetrate very far below the surface to the soul. It is all about the sex for them, or the addiction of competition, or the ego gratification of being admired. What will utterly amaze you, though, is the way that this man or woman becomes a conduit to your own freedom. Not just what passed for freedom before. Exhilarating, enthralling new freedom, as close as March.
Routine? What Routine?
It is too ironic for words that Virgo, the sign that rules the daily routine in the natural zodiac, is opposite to Pisces. Virgo, with all its efficiency, rituals, method and order is the polar opposite of Pisces, that sign which has no interest in the real world, and every interest in escaping from it. In February, there will be a positive slew of heavenly bodies in Pisces, scuppering any idea of routine at all. Part of the issue would appear to be your body; your physical temple. Little by little, you have been slipping into an alternative way of functioning (food, drink, drugs, fitness, medicine, healing, surgery) which has become quite acceptable to you, yet is entirely at odds with the way the rest of the normal world operates. You even know this, yet it is unlikely that February will let you get away with very much. The Sun's ingress in Pisces from Wednesday 18th is an alarm clock you needed to hear. Beyond your body, there is also the question of your daily workload, incorporating housework as well as your paid profession, course or voluntary commitment. If ever there was a need for boundaries, it is now. The clock and the calendar. The concept of defined roles and responsibilities on particular projects. February is Wakey Wakey time.
---

Scorpio: February 2015
Your House, Flat, Family, Household, Home Town
What is done could come undone. What is final may be changed or even reversed later. Work around this and keep a weather eye on anything that may cost unfeasible amounts of time or money. Your house, home town, flat, household, family – perhaps even your sense of nationhood – is under Mercury's peculiar retrograde and shadow retrograde phase this month. February is a moveable feast and you may want to be aware of that when you are agreeing to particular terms or conditions, or scheduling firm dates in your diary. Flexibility is your special friend, even though you are a Scorpio and you shine most brightly when you are in total control. Sometimes you have to shrug and let mad Mercury control the agenda. Just read the fine print before you buy that house at auction. And nobody would be surprised if a relative or flatmate started acting out Mercury Retrograde for you. Unreliable information source? Check. Flakey commitment? Check. Just be gently aware before you tie up plans.
Children and Lovers
You will have a pair of goggles handed to you shortly after Wednesday February 18th so that you can finally see clearly, when operating under water. How do you operate under water? With your lover or mistress. With the mother or father of your children. Alternatively, perhaps, with your son, daughter, niece, nephew, godchild or large-scale youth project. The goggle are so useful because you need to see just how far removed from the real world you have become. There is nothing inherently wrong with using sex, parenthood or youth projects as a way out of dull old normality, with all its gritty edges, but at a certain point, your horoscope turns, and you have to get real. It is far better that you get real at the relatively soft Sun-Saturn square near Monday 23rd February, than the more serious Saturn-Neptune square later on. Nobody likes rules. Nobody really wanted Glastonbury to become all serious and corporate, with proper policing and fences. Nevertheless, unless you want the world of children, young adults or your sexuality to become a kind of muddy festival, you'll contain and control this so tightly. If not, the general atmosphere is one of muddle and hazy perceptions. It's so easy to get lost. To forget who belongs where, and why. Boundary crossing is a delightful activity for a while but this has gone on for too long. One of the classic manifestations of Neptune in the Fifth House of your solar chart is the total loss or denial of proper boundaries between parent and son – or daughter. Neptune is so easily managed, though. Is it time?
When The Hard Day's Night Is Worth It
Working like a dog? Thinking of a Beatles song? This is actually the best thing you could possibly do. Consider Mr Kurt Cobain too, because Nirvana is in your chosen field, industry, business or profession in February-August.  You will develop an entirely new relationship with your own talent, expertise or skill set in the final ten days of February with further thrilling developments in March and June. The approaching Uranus-Jupiter trines are historic and important, and they fall in areas of your horoscope associated with outstanding achievement, rewarding service, fulfilling duty and tremendous prestige. You have been engaged in a rejection dance with your project, role, job, course or goal. You began by rejecting what (and whom) seems so irrelevant and outdated. In turn, you have been roundly rejected. This is a great beginning. The rejection disco is where all the best moves are made, because without it, you simply would not be gunning for the kind of radical change that excites you. Two key players in your story who emerge in the final ten days of February will help you write that revolutionary chapter.
---

Sagittarius: February 2015
Rattling Your Own Chains
You seldom have any idea how much you fence yourself in, or restrict yourself, until Uranus in Aries comes along to set you free. February is about rattling your chains. There is so much more to explore, experience and experiment with than you have allowed yourself – sexually – and that will be evident after Venus and Mars change signs in the final ten days of the month. From that point through to June, at the Uranus-Jupiter trine (and Jupiter is your ruler) there will be a sense of your time having come, in more ways than one. If you were to crystallise everything you were trying to achieve in 2013 and 2014, so sporadically and randomly, it would no doubt end in a mission statement about the need to usher in a new world. A more enthralling world. The Fifth House, where Uranus has taken up residence for the duration, describes your lover or mistress – or the love you make with the parent of your child. It also points clearly to the child in question, and perhaps nieces, nephews, godchildren or 'all the world's children' if you cast your net that wide. February in its later stages is about accepting that life will move a great deal faster than you anticipated, and about being ready to say yes, as soon as you can. Taking a deep breath and reviewing and rewinding the last two years will help. You need to be utterly clear about what you were going for (or whom you were pursuing) all along, and why. A great deal is about to become possible very rapidly and a clear sense of the direction you were cobbling together will help. No more random attempts or vague experiments. Having found out who or what you want, you can get it. It may not be until June that you realise just how many chains you had attached to yourself. All pointless!
Communication, Information, Transportation
The double whammy in your chart in February is that Mercury the Messenger of the Gods who rules transportation, information and communication (as well as negotiation and train stations) is also in your Third House of words, ideas and images. Mercury is not behaving at all normally as he is hopping backwards and forwards and occasionally standing still, like a stunned kangaroo in the headlights. Imagining that Mercury is Random Skippy in February will help you plan your diary accordingly and work around the inevitable internet, computer, postal or telephonic issues. A reversal or retraction? Check. A completely withdrawn plan? Check. A hollow statement? Check. Technical problems? Check. Human error? Check, check, check. And that's what you must do, to deal with the cycle. March 3rd ends it.
Residing and Belonging
Where do you reside and where do you belong? To whom do you belong, and where are your tree roots? If you are not even fully sure yourself, you know for a fact you have been swept away by Neptune's tidal waves in your horoscope and February is the time to haul yourself back. The classic Neptune cycle, even when he is not accompanied by Chiron or Salacia, tends to be confused and confusing. Others are not entirely sure about your family situation, your domestic life, your house, your flatmate, your apartment, your home town or even your home country.  There are puzzles and mysteries. Every time you grope for an answer you end up…groping for an answer. Yet, because the Immum Coeli of your solar chart is where you ground yourself, and feel at home in the world, it is very important that you take small steps towards some kind of organization and order. It may seem impossible when there is so very little there to anchor you, or when you are dealing with people, places or organisations which maintain the levels of confusion! Nevertheless, a deepening whirlpool of aspects in your horoscope, generated in the sign of Pisces, suggests February is one of those months when you must arm yourself with information (hard facts being particularly welcome) and a more realistic approach to what, by your own doing, has become an increasingly unreal world. This is a parallel universe that is fine for as long as the bubble is kept afloat but when Saturn knocks the bubble around much later, you may want your sense of belonging to a place, or to particular people, to be in much firmer shape. Escapism is only enjoyable when it's actually recognized as an escape; as an alternative. Your house, flat, homeland, home town, family or household is rather like that at the moment.
---

Capricorn: February 2015
Your Front Door – All New, All Good
Your house, flat, home town, family, household or home town will seem all new to you, in one thrilling wave of change after another, between now and June, when you can truly say you have turned your life around. Of course, you have been moving in this very direction since 2013, but sometimes you need to see events turn over rapidly, so that you sharpen your goals and really understand what it is you have been trying to achieve. This will happen when Mars, the great accelerator of astrology, changes signs in the final ten days of February. This is a moment whose time has come. Do trust the process, because you have been held back from taking full advantage of the most exciting places; the most enthralling people; the most remarkable plans. Now all bets are off and you must pursue what, to you, spells tremendous new freedom and space in your life. To be a free spirit is something many people never fully experience, as life is full of compromises and straitjackets. Now, thanks to a chain of developments affecting your neighbourhood, country, flatmates, relatives, property investments or home, you can go full-tilt. Capricorn is a cautious sign with a tremendous amount of safeguards, systems and structures in her or his life. The forthcoming Uranus-Jupiter trines which are back-announced by Mars and Venus in late February should alter all that. You would be mad to say no. Make it so. This is a brave new world.
Financial Shenanigans
You will go backwards and forwards with the money, business interests or perhaps the cash-in-kind (possessions, property) in February, as Mercury retraces his steps and occasionally comes to a grinding halt. The wheels will not go around as they normally should. From March 3rd normal processes will be resumed, but until that date you may come across some classic manifestations of Mercury Retrograde and Retrograde Shadow affecting your banking, company, taxation, shares, retail activity and so on. These include empty announcements; flawed communication processes; technical malfunction; unreliable verbal handshakes. Of course with abundant, protective, benevolent Jupiter in your Eighth House of money and security, you may well find that what reverses or staggers in your plans actually ends up being of tremendous benefit to you – yet take no chances. Read the fine print. Be aware.
Connecting With Others
Connecting with others is a matter for the Third House of your horoscope and with a stellium in Pisces there, it seems very unlikely that things have been operating as they should. Far from it – your communication online and also in the real world has kept you in a bubble of non-reality! Perhaps some of this is down to how you hear, read and speak (depending on your age and personal circumstances). It is even more likely that the internet itself, with all its confused and confusing currents, has seen you surfing without any leg rope to hold you. As February will only deepen the currents around your communication it is down to you, to sharpen your awareness of what has been going wrong, and to do something decisive about it. One of the issues may be those with whom you are in regular communication, or even the ISP you are dealing with – or your phone company. Perhaps the issue is the postal service where you live. If you are in a profession where you must speak (and be heard) then there may be all kinds of questions about how efficient and effective things actually are. What the mighty Sun does in February is turn a spotlight on all this, after 12 months of merely surfing, cruising and floating. Thus, communication becomes the priority it should always have been. If the media or publishing touch your life or you are professionally involved online, then it really is absolutely central to your existence.
---

Aquarius: February 2015
Mercury Retrograde in Aquarius
At any other time of year, your branding, profile or appearance would be a straightforward matter for discussion. The plans could proceed and the paper trail could be swiftly dealt with. As Mercury is meandering backwards and forwards through your sign, however, the First House of your solar chart, where you define who you are to the world – and project a particular image – is rather muddled and unreliable. It will not be until March 3rd that you can sign off permanently from one particular episode so if you can avoid adding more to what is essentially a scrambled sauce, you may prefer to do so. Conversations which you fondly assume will clear things up, or new decisions which you hopefully imagine will clarify one of your 'Me' issues are very unlikely to do this, unless made well after February.
Audience and Readership
Your audience awaits. Your readership is guaranteed. You have the keys in your hand and you can see all the new and exciting doors which might be opened. Now, what enables you to turn the lock? It may well depend on the final ten days of February when Venus conjuncts Mars, a most impatient combination, in the spontaneous and fearless sign of Aries. From that point forward you really should pay more attention to your own tastes, preferences and instincts, and less attention to what is so conventional and commonplace. You are on a far more interesting trail than that and as you see what is possible with the new tools and raw resources now around you, it should be clear that being true to your own voice and mind is the only priority. Your ruler Uranus is set to trine Jupiter twice before the middle of the year and that guarantees your plans and projects will be airborne. How high you soar depends on how consciously you use the closing days of February and opening days of March, when Uranus, the planet of revolution and new beginnings, makes a stunning aspect to Jupiter, the planet of golden opportunity.
Seeing What Is There
Seeing what is there, financially, and dealing with what is real – not fondly imagined or merely guessed at – is the challenge of February. You have blind spots and you know it. There is chaos and you know that too. Now you must get to grips with all of that and be a realist, even if you feel there are certain things you do not want to look at. The great irony is that you will be better off anyway, after August, when Jupiter changes signs to Virgo, and you begin to make tremendous gains from other people's money, property, business interests or possessions. You can make or save a fortune in that cycle so why not be positive and firm, about what seems so wobbly and unclear? The stellium in Pisces this month draws your attention to the unavoidable and inevitable, after many months when you were inhabiting a most peculiar place, either in terms of the money, or perhaps the property, business and possessions. Use February or lose it. You have seldom been so well placed to curtail and control what is going on.
---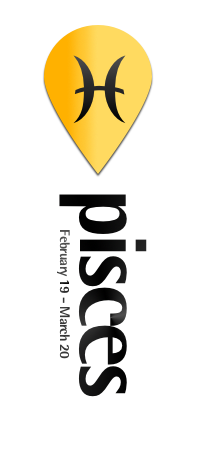 Pisces: February 2015
Business As Unusual
If you understand that the last two years was a kind of half-formed experiment when you were making occasional forays into a different, more interesting, more progressive way of handling money, then February will really serve you. To date your approach to your cash, house, flat, business or possessions has been a tale of unorthodox stabs in the dark. It has been random, though wholehearted, yet there has been no over-arching principle guiding you forwards. Part of the reason for this is that you were responding to the transits of Uranus, which tends to produce short, sharp, sudden and rather dramatic efforts. There has been no sustained or consistent approach to your banking, debt, taxation, company, investments or retailing to date, because the cycle simply has not served you that way. What you can do in the final ten days of February is review and rethink. Put the last two years in context. See what you were trying to do, all along. Label and describe it to yourself. Uranus can work through accidental discovery and perhaps this has been the case with your situation. You are now in a stunning position to take these discoveries and add them up – perhaps literally calculating the dollars, pounds or euros. In March and again in June, Uranus will meet Jupiter in a perfect trine, enabling you to use what you pursue in late February as a launching pad for what is the most emancipating revolution in years.
Random Muddle Alert
The usual Random Muddle Alert one expects with Mercury's retrograde and shadow retrograde periods (covering all of February) does require some attention. You appear to be operating behind the scenes on something very important where others draw the exposure and you are virtually hidden behind the curtains. Alternatively you are dwelling in a world of the most intense secrecy where everything is classified and even your lover or best friend cannot know what is so utterly confidential. This is where the Mercury Retrograde cycle will really muddy the waters, and so you may prefer to keep life as plain and simple as possible. Normally the Full Moon and New Moon here would prompt some sort of milestone decision – the kind that would stick – but it seems very unlikely on this cycle, when there will be delays, reversals or errors. Knowing that, you can steer a clearer path, until March 3rd, when it's over.
Who Are You?
The Who, in the later stages of their career, produced a brilliant song called Who Are You? This may as well become your personal soundtrack in February when Neptune is joined by the Sun in your own sign. You have put this off for a very long time. Avoidance and evasion do not achieve very much for your energy  levels or peace of mind, though, as running away from questions about how you look and appear is no way to make yourself feel better. If anything, you must face the music and hear what is actually there – not to mention read the hymn sheet. The maxim 'Know thyself' is particularly appropriate at the moment, and in truth, you have nothing to fear. You are confusing other people and have confused yourself; this is very common in a long-range Neptune transit of Pisces and you have simply succumbed to the rather subtle way Neptune operates. Like water acting upon chalk, it has an impact that is hard to see or measure – but it certainly has an impact. It is time to move away from what is cloudy or unclear (or who muddies the water for you). This applies to your reputation, personal appearance, brand and image. There is also a great deal to be said for forcing some people or organisations to be more articulate; to explain things better and more concisely and clearly to you. This is your best chance in months to find out who you are, and where you stand, and what you must do.
---
Copyright Jessica Adams/William Morris Entertainment/Curtis Brown 2014.