<!—- CHINASCOPES BEGIN —> <!—- CHINASCOPES END -—> <!—- YEARLY STARS BEGIN —> <!—- YEAR STARS END -—> Skip to your Monthly Horoscope Sign: Aries | Taurus | Gemini | Cancer | Leo | Virgo | Libra | Scorpio | Sagittarius | Capricorn | Aquarius | Pisces |
---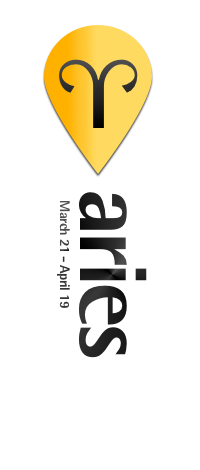 Aries: December 2014

The Realities of Books, Websites, Courses, Travel
If you read your horoscope all the time then you have had plenty of messages about your 2015 book, website (or blog), course, trip or relocation. There may be a regional or foreign connection tied in with your priorities on that list right now. Having been forewarned, you are very unlikely to be going full-tilt into that same commitment or plan you were talking about back in September or October. Good. You had a few uh-oh moments and it's worked. Now you're pulling back.
Astrology refuseniks born under your sign will not be so fortunate as they will be plunging into insanely demanding, heavy, difficult and slow situations in 2015, as the realities of publishing, academia, education, the internet, the travel industry – or particular cultural differences – will really hit. You have three weeks in December, right up until Christmas, to further reshape what you are doing. By 'reshape' I mean, lighten the deal. Some timely questions will reveal just why.
The people who have the most trouble with Saturn are those who just plunge in, and of course Aries is a sign well-known for her action woman or action man approach. In fact, you get kudos for it. Not on this occasion, though. There is no way you can avoid the rather demanding cycle ahead, but you can make it matter less to you; tie up far less of your time and energy; sidestep things before they become a burden to you. Astrology is about being proactive so do use it.
Your Social Status and Success
Your social status and success is ruled by Capricorn in your horoscope and it usually describes your career, university commitment or non-profit role. Unless your second name is Kardashian it's very unlikely to be about your husband. Your situation has been increasingly relentless since Pluto moved forward and in December you will hit the point of no return. A couple of situations will make your situation perfectly clear and a dramatic decision with 2015 in mind follows.
What Excites You About Yourself
What excites you about yourself – the way you look, the way you appear to the world – is also what excites others. You only have to look at the way Twitter and the mainstream media have jumped on your Aries colleagues Caitlin Moran and Dame Vivienne Westwood in 2014. The truth is, you haven't even hit your straps yet. The radical revision, of your radical revision, is just waiting for you. The issue for you is sorting out your career or other role so you have time to chase it.
You know you are on the right track if you have been steadily rejecting old, tired, stuck notions about how you should look and present yourself in 2013 and 2014. The true sign of progress is being rejected for this trailblazing approach to clothes, hair, face, shape, body, shoes, persona, social media profile and the rest. Of course, by now, those who were sniffy about the changes you were making have been converted. But yes, it was a good sign you were on track.
Now you can free up your life and actively chase the most exciting innovations in terms of yourself. You have been blocked from this by the intense and frankly inescapable situation dominating your career, non-profit role or university course, but now wheels are turning. One rather enthralling episode in December convinces you to be even more radical next year, so lock down the plans and set yourself free right now, by finding the time to take the very first big step.
The End of Financial Stagnation
The end of financial stagnation comes with Saturn's exit from Scorpio, which has driven a large percentage of Aries people mad since 2013. Perhaps the issue has been your business, house, apartment, tax or possessions. Maybe it's just the global economic slump which has hit you personally. In any case, clap your hands and sing your favourite Ramones song, because within 48 hours of Father Christmas appearing in your kitchen, the heaviest cycle in years is over.
---

Taurus: December 2014
Defining Boundaries with Friends and Groups
As 2014 ends you are in the mood to define boundaries with friends or groups (teams, societies, bands, clubs and other networks). There may need to be a demarcation line firmly applied. The truth is, you have been dealing with people who are strongly Neptunian or have Pisces influence in their horoscopes. They have been absent-minded, vague, woolly, wafty or just missing – all too often. You have had quite enough of this and so December looks like decision time.
Knowing Your Power
You need to know your power and own it too, or you will never get the rewards you deserve from your book, website, blog, course, workshops, teaching, trips or foreign involvements. Just by expanding your geographical and intellectual horizons in the last two years, you have become increasingly influential. This is a good sign you are on the right track, but you have also been stuck with people who are keeping you small. Are you afraid of your own power? Ask the question.
Pluto the planet which raises issues about empowerment, especially for women, is at large in your horoscope this December, thanks to a New Moon also in his current sign, which is Capricorn. The end of the year is traditionally when you have some free time to look back at the last 12 months and give yourself a mini life review. Well, this December it will more than that. The fact is, you need a whole new way (a better way) to pursue travel, publishing, the web or education.
Using Astrology To Steer Finance
Your finances, house, tax, apartment, charity, business interests, possessions or company will be strongly affected by Saturn in his new sign of Sagittarius, from December forward. The cycle will take you through many layers and levels in 2015 and 2016 so use astrology to steer your destiny now. Hopefully you were reading your horoscope back in June so you were aware of who or what the issu would be. Well, now you know. Listen – even with signatures you can pull back.
You may even want to pull out, which would be dramatic, but despite the strong hold this rather new chapter in your life has on you, don't worry too much about redefining terms or rethinking the arrangement. That Full Moon in Gemini and Sagittarius a few months ago was powerful stuff. You set yourself on a course which now, in December, you must realistically appraise while you still have time. Just be aware of what you are getting yourself into before it's too late.
Goodbye Saturn, Goodbye
Saturn in your opposite sign of Scorpio can describe difficult episodes with enemies, rivals or opponents. Perhaps you have had one or more feuds or conflicts in 2013 or 2014 as a result. If so, the hangover finishes within 48 hours of Christmas Day. There may be a flashback in the middle of 2015 but apart from that you can leave this behind. It may have been a professional spat, or a more personal issue involving your love life, but this is so over, it's ovaaaah.
The other scenario, common to this transit, is one challenge after another with (or for) your husband, boyfriend, ex partner, potential lover, wife or girlfriend. Nothing has been nice and easy. Everything has been a drag. The trouble is, Saturn cycles accustom you to putting up with him/her/it for such a long time that you forget you ever had an enjoyable love and sex life. Truly. It should not take too long to adjust after Christmas Day, though. New year, new era, new love life.
When New Means Better
When does new, automatically mean better? When you are operating in secret, so far below the surface that nobody sees or knows what you are doing. That is one avenue to exciting new discoveries and experiments this month. In fact, you will be forced to do things differently, as a result of unavoidable circumstances – yet you will thrill to what you are exploring, then acting on. If this is not about a secret, then it is about an uncredited, unacknowledged role. Same story.
---

Gemini: December 2014
Preparing for Saturn in Sagittarius
Take a long, ruthlessly realistic look at your partner, former partner or potential partner right now. Thinking about 2015 – minimise the commitments, shrink the arrangements, slash the time and energy you were going to spend. If your enquiries reveal a real problem up ahead by December 21 (this gives you three weeks, assuming you're checking this on December 1) then walk away, Renee. Saturn will slow down the pace with this person and bring substantial obstacles.
The trick is keeping the agenda very light-on, so that the crawling pace of the next 1-2 years does not drive you mad. Also, reduce the stakes or the investment so that when you hit the 'learning experiences' (this is hippy astrology speak from the Eighties for Saturn's obstacles) you are not so deeply affected. It's a very big deal for Saturn to change signs to Sagittarius, right opposite you. If you're around 60 it happened when you were around 30.
If you are single, a person may have crossed your path or come back into your life, in the second half of 2014 – who is heavy going. Sure, there are good things about him or her, but this person has Saturn or Capricorn themes in his/her natal chart or may be going through a Saturn transit. Clues – nothing is fast or simple. Everything is the long way round with this person. You've already hit an uh-oh moment. Gemini, you need to know a lot more about this person before you act.
Enemies, Opponent, Rivals
Every Angelina Jolie has a Jennifer Aniston. Every Nicole Kidman has a Tom Cruise. Gemini, you can manage your future adroitly and expertly in the three weeks preceding Christmas Day, if you extricate yourself from anything major, heavy and committal you were pursuing a few weeks ago. For heaven's sake don't sign or promise anything unless you are 100% sure of the outcomes and implications next year. And even the year after that. Pull this back or get off it.
Can I Have My Lifestyle Back?
Every Gemini wants to know, 'Can I have my lifestyle back?' as it has been well over two years since you were in a comfortable space. You have either been dealing with serious medical issues, tedious health problems that never go away – or really demanding situations in your working day. I am sure you have been fencing the most boring, stuck, slow-moving people, systems or organisations in the line of work, study or volunteering and have honestly had quite enough.
The good news is, you will get your lifestyle back and have an entirely different career, university or non-profit sector experience in 2015. You have already seen the potential for improvement, just in the last few weeks. You have been getting ready for the change. Now, you have December to gain some closure. IT may be that there is still one painful episode from 2013 or 2014 which you need to settle, one way or another. I recommend waiting until the second half of 2015.
Why the wait? Because much as you are tempted to take a really good swipe at a situation, person or organization which truly upset your path in life, you have Saturn returning June-September 2015 and the last thing you want is round two – especially if you thought something was resolved. So fast-forward closure, despite the fact that you long to wrap up the year with a neat bow and move on. You would be far more successful pursuing this, post September 2015.
Your Wild, Weird, Wonderful New Social Life
What thrills you, also thrills others. It's like a community plug-in session for your Twitter network, club, team, society, charity, band, political party or group. You have come an awfully long way (practically unrecognizable) in your social life and friendships – and tribes – in the last few years. Now you get to take yourself to the next level. I would almost describe this as the peak moment of what you have been preparing for. And you can be revolutionary. You've barely begun.
---

Cancer: December 2014
Saturn Quits Your Sex Zone
In astrology, the love you make in the Fifth House (where Saturn, the planet of delays, now resides) is very different to the love you make in the Seventh House (where Pluto, the planet of power issues, now resides). Fifth House love is basically recreational sex or procreational sex, and it's either entirely dictated by the contraception, or the need to have heirs and spares. You can't really get away from this issues when you're shagging on a Saturn in Scorpio cycle.
Zero sexual choices, boring/slow/stuck sexual choices, bedtime fears and all the other lovelies that Saturn brings, may have affected you profoundly in 2013 or 2014. You may actually have been in bed with Saturn; so trying to find intimacy with someone who self-sabotages. This person has a welter of Saturn or Capricorn aspects in his/her chart or may be going through a major Saturn transit. In any case, relief is coming. New year, new sex life, new choices.
The Fifth House is ruled by Leo in the natural zodiac, the symbol of monarchy, and so adulterous affairs or mistresses are common outcomes of this cycle (royal sexual privilege and all that). Leo, most of all, rules children and so we come back to the idea of sex being about procreation or recreation. Seventh House love is totally different; it's about equal partnership, although this is tremendously difficult at the moment as Pluto keeps raising control issues.
The sexual aspect of your life will be easier, lighter, more relaxed, more comfortable, less of an (insert expletive here) waiting game. You will see the change almost as soon as Saturn makes the ingress into Sagittarius, within 48 hours of Christmas Day. As we also have a New Moon in your opposite sign of Capricorn, which rules your Seventh House of 'scales-based' partnerships, December looks like D-Day. Decision Day. Destination Day. It's nearly over.
Pluto Intensifies Partnerships or Feuds
How are you channelling Pluto in the Seventh House? There are two choices. You can either do a Prince William and get yourself intricately involved with a former, current or potential partner who is going to suck up huge amounts of energy – or you can fight. If you fight, then you attract rivals, enemies or opponents who threaten you; who are jealous of you; who compete with you. This is textbook stuff when Pluto is in Capricorn so now you have a reason.
The New Moon in Capricorn and the stellium in that sign (an intense little cluster of heavenly bodies) hammers home the point to you in December and January. You are either going to have to dive in, boots and all (and you need to be so ready for this; so well researched)…or make a decision to leave things alone. Truly, what are you going to get from winning the war? Or, more crucially, what will happen if you lose it? Astrology is a proactive business. Steer your fate.
Saturn Enters Sagittarius
Just to repeat, astrology is a proactive business. You steer your ship of destiny by seeing the map way before everyone else. Fortunately you read your horoscope regularly, right (right?) so you consciously started playing down promises and commitments at work, university or in the non-profit sector a few weeks ago. Even without astrology you may have done that. Something or someone was ringing alarm bells. So you tried to end it, or at least minimize it.
This is A Good Thing. Now continue the work. Because the reality is, you have the first three weeks of December to avert possible issues in 2015 – those issues being mostly about rocks the size of The Alps strapped to your back. Saturn is heavy nova. The archetype is lumbering, relentless, stuck. You can completely help yourself ahead of time by having the least to do with people or organisations like that. Even if you have to back down on what you said; fine.
---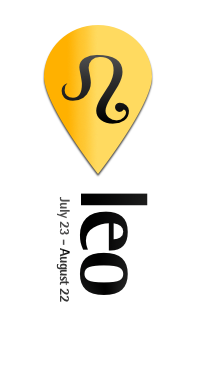 Leo: December 2014
Serious Sexual Relationships and Saturn
Saturn moves into Sagittarius on Tuesday December 23rd at 4.33pm in London, starting a slower, more serious phase for sexual relationships. You will feel the impact immediately if you have a partner or are serially monogamous. If genuinely single, be aware that a potential lover is on the way in 2015, yet there is nothing fast, easy, fun or frivolous about this intimate liason, as Saturn slows everything down and gives you learning experiences, not champagne sex.
If you are in an existing relationship then remember you have three weeks to pull back, downsize commitments, shrink the situation or even walk away. You have to be a realist with Saturn cycles and understand that who or what you are signing up for, in the first three weeks of December, will be with you (locked in) for a long time to come. Therefore do your homework; pursue answers to even the most sensitive questions; find out what others have experienced before you.
For Parents, Aunts, Uncles, Godparents
Saturn's ingress into the Fifth House of your horoscope triggers concerns about how easy or difficult life will be for you as a parent, aunt, uncle or godparent in 2015 and 2016. Again, because you are reading this in the first week of December, you have 2-3 weeks to either tone down the promises, shear away the heavy commitment or even walk away if you have warning bells clanging in your head. A classic example of this is a pregnancy risk with heavy implications.
Saturn is not gloom and doom, but astrology is a proactive business and you can honestly make your life a great deal easier next year, and in 2016, if you become supremely conscious of what you are locking yourself into now. Some Leo people skip children and prefer professional or large-scale commitments with children or young adults. If this sounds like you, the message is the same. Don't just walk into something you could find far too demanding within months.
Home At Last, Leo
Saturn in Scorpio is nearly over. He departs your home zone two days before Christmas and you will feel an enormous difference between December 2014 and December 2013. If you are typical of your sign then you have been dealing with tenant problems, frustration with your home town or homeland, difficult family members, hard situations affecting a relative, endless renovations, property price concerns, bad real-estate agents and so on. Well, it's over.
New Year, New Body
The New Moon on Monday 22nd December at 1.35am in London falls in your Sixth House, ruled by Virgo in the natural zodiac. Did you know Virgo is the only zodiac sign to be defined by her physical state? This is why your body is the focus in the final week of December. Your ruler the Sun will transit this same horoscope zone for the first three weeks of January, so what you are experiencing is your annual maintenance check or perhaps a total overhaul.
Mars in Aquarius Alert
Mars the Roman God of War enters your Seventh House on Thursday 4th December at 11.56pm. The Seventh House describes your former, current or potential partner. It also points to enemies, rivals or opponents. On no account start an argument or respond to any heat in December. Why? Because Mars may fool you into thinking this is a brief flare-up, but Mercury will retrograde through this same chart zone in the opening months of 2015. Don't go there.
---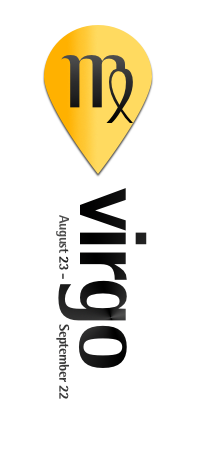 Virgo: December 2014
The New Order With Him (Or Her)
Only you can create the new order with him (or her). The former, current or potential partner. The enemy, rival or opponent. As you read this you have had quite enough of the flakiness, the vagueness or what you suspect is the outright dodginess – either of the person or the situation. You are not getting what you want. And the reality is, this is the month to change it. Part of the problem is that common-sense boundaries with him or her just do not exist. It's all too fuzzy.
Neptune, the planet behind this transit, rules Pisces. Images of oceans and fish spring to mind, and this person has been piscine in nature. Wriggling, evasive, hard to pin down, semi-chaotic, elusive, and often – now you see him/her and now you don't. Seriously, you need a different dynamic in your relationships and associations – even your battles – so this is the month. If you are pre-emptive and proactive you will sidestep an even more chaotic situation in early 2015.
Neptune always produces a fog – nothing is particularly clear – and often you have the suspicion that something fishy is going on. This may or may not be true, Virgo, but if you don't have a situation which feels like a rock (more like shifting sand) then you have to ask yourself, how you might change that. In extreme cases some Virgo people are ready to sack the rock-which-is-not-a-rock in favour of someone who actually has their life together, offering support.
Should you have been unlucky enough to attract one or more slimeballs who are jealous of you (you're more successful than them), or who are playing the baggage role in your partner's life (those are just two examples) then it is time to seal the windows, lock the doors, pull up the drawbridge and fill the moat. Whatever leaky, porous structure in your life allowed these people in, just have to be secured. It's a way to protect the future, but hopefully this is the last time!
Your Most Exciting Experiments
Your most exciting experiments are yet to come with the money, company, business interests, house, possessions, charity or apartment. You have not been radical enough, actually. Far from congratulating yourself from pursuing what is brilliant (at the same time that more timid and conservative people consider it whackjob) you must be realistic. How much further could you actually take this in 2015? Your grand plan? Especially given the ever-changing updates.
The fact is, you may as well go all the way. You want total independence and freedom perhaps more than you ever admitted to yourself. Being a sole agent or lone operator can sometimes be the fix. Beyond that, there is the sheer thrill of inventing new, better ways to operate. To earn, own or owe money. And cash in kind. All of this has been evolving for years, step by step, but now you are at the point where you can actually go even further than you considered, months ago.
Saturn's Sign Changes
If you read signs other than your own (your lover's for example) you will know that we are all going to be affected by the dramatic cyclical change of Saturn in December, as he leaves Scorpio, where he has been affecting your life online, and moves into Sagittarius. This occurs in a peak moment of intensity in the 48 hours before and after Christmas Day, partly because of the inevitable crossroads moments with family members, flatmates, live-in partners and so on.
I have been banging on about the need to pre-empt your new cycle since June because we had a Full Moon in your zone of family, home, home town, homeland, property, flatmates, the household and so on. This set certain situations in motion and you galloped towards them. Because your chart says you would be crazy to do this (and to continue the galloping) in December, now is the time to stop. Slow down. Ask more questions. Do a bit more research.
---
Libra: December 2014
Micro-Managing Saturn in Sagittarius
There is a fatalistic belief among some astrology followers (and embarrassingly enough, some astrologers) which results in the peculiar notion that Saturn cycles are some kind of inevitable, clanging karmic payback from a universe which has you so tightly in its grip, there is no wriggle room. This is utter nonsense, and if you want your life on the internet to be as simple as possible in 2015 and 2016 you are going to have to issue some pre-emptive strikes.
Micro-managing a cycle before it starts is crucial. So you now have three more weeks to pull out of an arrangement which you have known for months would tie up your internet, media, writing, public speaking, singing, songwriting, multimedia or publishing life in 2015. We might also add languages or speech therapy to that list. You've been concerned, just recently about who or what you were actually dealing with. Pull out or just cut and trim this, if you can. Phew!
Goodbye Saturn in Scorpio, Shut The Door On The Way Out
The exchange for the arrival of Saturn in your zone of communication and information, is the departure of this planet from your cash zone. This has also, as you well know heavily affected your loans, tax, mortgage, investments, possessions, house, apartment, business interests or company. At least you've had the light at the end of the tunnel for a few months. Now the light is drawing closer. Stop putting up with things. Start dreaming bigger. From Christmas.
Partnerships and Feuds
Forget the actual person. The enemy or partner. The rival or ex-partner. The opponent or potential partner. The name or face is less important than the process. Does that sound wildly impersonal? Actually, astrology is based on the idea that people can be players ('All the world's a stage') and that the drama is actually the thing, not the actors. The drama now is about you being radical (well, you were getting ready for that) but also revolutionary. That bit is new.
Farewell Fuzzy, Vague and Foggy
I realize that Fuzzy, Vague and Foggy sounds like a legal company you never want to telephone, anytime soon. It also describes your contacts at work, university or in the non-profit sector where you volunteer. These are the kind of people who have Neptune and/or Pisces overloading their horoscope, or a poor reality function owing to alcohol, prescribed or illegal drugs. Do you honestly think the situation will magically improve by itself? Has it, in the last 2-3 years?
If you feel that things have just become more haphazard, mystifying or just full of big holes (a classic Neptune transit symptom) then ask the right question. The right question is the hard question that occurred to you a few months ago. You never put it into words, but now you can and should. The time is absolutely right due to other factors in your chart. If you need to reshape things you can. And if you would rather just walk, you can. You have uber choices right now Libra.
The Key to Superpowers
The key to superpowers is your understanding of what makes you so influential and so potent out there. And quite frankly, for the last year or two, it has been your devotion to your house, family, home town, apartment, homeland or household. That's your key. If you have heavenly bodies or angles in Cancer, it comes naturally. You are a born homemaker, family lynchpin or patriot. Even if you don't, you've learned to fake the ability to belong to a place or your people.
Crank this up in December, when the New Moon in Capricorn, in your Fourth House (ruled by Cancer in the natural zodiac) gives you a natural starting point. Blood is thicker than water so pursue that again. And home is where the heart is, and also the soul and psyche – so recommit. You will be doing this anyway, regardless of what your chart is telling you. If you want to be superman or superwoman in 2015 though start now and make this part of you, hyper-function.
---

Scorpio: December 2014
Living With Yourself Again
Living with yourself again, almost as if you were a brand or commodity, with particular packaging and labelling, is part of the appeal of 2015. You know the change is coming because you made smart decisions a year or two ago, and you began cranking up the plans a few weeks ago. Things are coming around. Things are on the turn. One very important point, though. It is common for people to want to make one grand-slam final gesture on a transit like this.
Some way of perhaps drawing a line under the dismal episode in 2013 or 2014 that so affected the way you looked or appeared. Some gesture that closes the door. In actual fact you are operating under an illusion, because although it's possible that executing this by Christmas may draw the line you want – Saturn returns to Scorpio in the middle months of next year, so you truly do not want part three of this story. Do this, instead after October 2015 when Saturn has left.
The No-Nonsense Approach to Communication
Pluto has a way of forcing you to be no-nonsense and ruthlessly can-do about what does not work for you online. This also applies to writing, publishing, media, multimedia, singing, poetry, songwriting and all the rest. You have been put through such a mill this year that you have ended up with no option except to do what you want, as you wish, in a way that works for you. Not for other people, nor particular corporations or departments. It's come down to this. Be yourself.
Owning your own control over the way you are heard and read is part of the story in December. The New Moon in Capricorn will set you on your way. You have already done something fairly drastic, in terms of clawing back the reins to steer your own internet life. Or was this about languages or public speaking? Or even just the telephone? Communication is different things to different people, but having taken back some power, you can now grab a whole lot more.
Preparing for Saturn in Sagittarius
You trust astrology as this almighty alternative timing device, and it will work for you, if you understand that your real-life, common-sense experience has been tallying with it anyway. In other words, you began a whole new chapter with your money, business interests, house, charity, flat or possessions in the second half of this year. Then you had misgivings. Then you hung in there. But now you are waiting and wondering. What you actually need are some answered questions.
No matter what it takes to find out what you absolutely need to know, make no promises, commitments or arrangements for 2015, and possibly 2016, until you are absolutely up to speed with the way things are going to work. It's the nagging voice in the back of your mind that is the one to listen to, before a Saturn transit begins. If you feel you've made a mistake, then walk away. If you think this is redeemable, great, but cut, trim, chop, change and lighten your load.
For Parents, Aunts, Uncles, Godparents and Wannabe Parents
Neptune in Pisces has gone too far. Or, more specifically, the situation with your son, daughter, niece, nephew, godchild or pregnancy-potential relationship has gone too far. It's like getting into the sea at Dover and finding yourself drifting off Calais without any idea whatsoever about what is going on. Or who is where. Or when X will be at Y, or even at Z. The reality of your chart is that unless you nail people down and get hard answers to firm questions, nothing is going to alter.
Sexual Relationships
Neptune is in the Fifth House of your solar chart which rules the sexual relationships where the pill or condom are very big issues, or the affair is adulterous. The Fifth House also rules the kind of sex you have, when creating an heir or spare is a big deal. Once again, you have to ask yourself why you are operating in such foggy and unclear conditions. It's all a bit…random. Trace the situation back all the way to its primary source. And yes, this is yours to fix.
---

Sagittarius: December 2014
The New Me Realities
Saturn is about to enter Sagittarius for over two years, and fully occupy your image and appearance zone. You have been getting deeper and deeper into a new arrangement for 2015, maybe into 2016, which would affect how you are seen and appear. Hmmm. A quote from Dad's Army comes to mind. Is that wise? Clearly some person or organization has an agenda, but…wise? No? Good. Well maybe you can micro-plan the new year a little more carefully.
As we go into December you are still here, immersed in your own future new image or appearance episode. The trick with Saturn is to either walk away from the whole thing while you still can (before it goes any further or commits you any more deeply) or just to minimize it all by 50% so when you hit delays and obstacles with Saturn, it just won't affect you that much. So Miley, if you're reading this, you may want to twerk off in another direction. (She's Sagittarius).
Sagittarians choosing cosmetic surgery, corporate weight loss or fitness training, new professional roles (which are all about your brand), upfront new positions (on camera, or heavily online) and so on, are the target for Saturn. Oh, you'll know very well what you're up for and in for, because there was something so irresistible about the offer, organization or person before. And now you've reached a point where unless you do something, you're in this. As in, really in it.
Home, Family, Household, Home Town
Once upon a time you had a rock-solid arrangement where everything and everybody was in place. And the last few months have revealed how utterly wobbly and unsatisfactory things actually are. Do you honestly think this will correct itself without intervention? Good luck with that one. A close relative, flatmate, particular house or flat arrangement, home town or homeland concern is showing huge holes. Plug them while you can or just ditch an arrangement.
Distance and Perspective by 2020
You have been struggling with a very difficult secret in 2013 and maybe 2014 but distance and perspective will come by 2020. If you feel guilty about covering something up, or just doing it in the first place, you will be astonished to see how much you truly don't care, within five years, as the Saturn cycle moves on and so does life itself. What changes out there in the world will make you feel completely different about yourself and your soul and what actually went down.
Some Sagittarians have kept no secrets; lied to, or evaded nobody. Instead you have been plugged into a situation where everyone else is the name or face and you are right off the radar. It is a truly peculiar situation to be in and it has been very, very dull to live with. At one point it was actually painful. Now it is just a drag, but the good news is, you saw light at the end of the tunnel in October and it was real. Life just gets brighter and shinier from Christmas. This is so over.
Your Thrilling New Year Starts Here – The Next Generation
Actually, your more daring and thrilling experiments with (for or through) children have already been an astonishing success and you have the smugness of knowing you were right when more staid and stuck people or organisations were wrong. Beyond this though you are actually not being radical enough. You could call a 100% revolution, rather than just a 50% one. The odd thing about a Uranus cycle is that when you think you've 'made the changes, there are more.
Sexual Relationships
The kind of sex where you could get pregnant, or you spend a lot of time dealing with contraception realities, belongs to the cycle you are in now. As before, you have already come an unrecognizably long way from where you were in recent years. Whole new ballgame, so to speak. Ahem. What you may not realize about your approach in December, though, is that you could go even further. If you're open to radical suggestions from others, then make it clear. Then listen.
---

Capricorn: December 2014
Secrets and Invisibility Cloaks in December
If you read your horoscope regularly you will have been aware of the need to pull right back from the commitments you were making to yourself (or others) regarding what you must cover up, hide or keep secret. Why? Because shortly after Christmas, you will see just how onerous that situation could become. Far better to minimize things now and lower the stakes so there is less to deal with. There is also the radical option of walking away altogether; sure you can.
The invisibility cloak is the other side of a Saturn transit through your Twelfth House. Long associated with Neptune and Pisces, this cycle rules what is submerged, in the depths or impossible to detect below the surface (just like the ocean itself). You are moving into an invisible role where others are the name or face. As you have already had a few early warning signs about who or what you might be in for, take the time to weigh the implications; pre-empt any problems.
Money Accelerates
Money, property, your business interests, your possessions or company is a green light area in December as Mars changes signs to Aquarius and the Second House of your chart. There will also be a noticeable lack of tolerance or patience over one burning issue, yet with other people's cash, houses, apartments, shares, stakes, precious objects and so on – you only stand to gain. Do expedite decisions before January though to avoid delays, mistakes, u-turns.
Greetings to the New Capricorn
I'm borrowing the Billy Bragg song Greetings to the New Brunette for this part of your December reading. And you may in fact change your hair colour. Or your shoes. Or your glasses. Or your entire face and body if you live in Los Angeles. Monday 22nd December (allow 24 hours either side depending on your time zone) is the flagfall. Your name, title, social status, role or other box that the world puts you in may also be brand new, near that date. You'll be more potent.
Your Single-Digit Farewell to Saturn
Nobody likes Saturn. Even you, and he is your ruling planet. He has been lumbering through your zone of friendship, social media, groups, teams, societies, charities, associations and social life for over two years, so you've almost forgotten what it's like to actually relax and enjoy any of this. You will be woken up from your false assumptions within 48 hours of Christmas Day. You may even acquire a brand new social circle or network if you're very lucky.
Doing It Your Way – Home and Family
You obviously grew up with a particular way of seeing your family, or your home and home town – or country. This seems to have been sheared away in recent years as one Eureka moment after another has confronted you, excited you and then both confronted and excited others. Now, as you turn the corner into 2015 you have the option of an entirely new way of interpreting what your people should mean to you – and who they are – and where or what your place can be.
Empowerment Through Branding
Pluto in Capricorn is fairly well-known to you, if you read your horoscope regularly. You are aware that over the long haul, since 2008, there have been mounting questions about who and what is in control of your brand. By brand, I mean your name, label, internet profile, social media standing, and so on. Everything is coming to a head in December and by January you may well decide to leave behind anything or anybody that has been disempowering you.
The reality is, simply by pushing yourself first, and putting yourself first – almost as if you were a product – you have woken up to find yourself with increasing amounts of influence and clout. Who knew that would have worked so well for you? After all you're a Capricorn not a self-promoting Aries. Don't knock the formula, though. And do realize that you can trade on this next year, but you will only hit your true potential if you farewell anyone or anything holding you back.
---

Aquarius: December 2014
The Last of the Big Career Realities
They call Saturn the Lord of Karma and if you are prepared to stretch the story a bit, it is true that whatever was done to you by your boss, employee, colleague or client in 2013 or 2014, you also did to someone else. In a manner of speaking. Look back, back into your past and you will see. This applies to university life or non-profit work too. Saturn brings all your chickens home to roost. Yet December is the last of the big career, university or non-profit realities.
Farewell Flakey Finances
If your business interests, house, flat, tax, money, charity or possessions is all tied up with another Aquarian or Leo, then the flakiness is double-coated and Cadbury could not even attempt to make it. No matter what signs are involved, though, you can farewell all this, within four weeks. There is actually natural timing involved, if you wish to depart. Or just to fix the problems. Avoiding the issue is playing along with those who are natural avoiders, though. Nail them.
Neptune in Pisces reveals that part of the problem has been a big mystery patch you don't even know about. In other words, these people, or this organization, has had its own chaos to deal with. The knock-on effect has impacted your own life, so that you open up a discussion (or they do) and then it goes…dribble, dribble, nowhere. This dripping effect is typical of any Neptune transit and it could intensify in March 2015 so you may as well fix this or ditch it right now.
The Worldwide Web
The most revolutionary thing you could do about the WWW is to sack it and operate without any digital in your life at all. Some Aquarians are about to do just that. In the vast majority of cases, though, you'll just start what you have been experimenting with for a year or two – and in fact, restart it, because your chart reveals you already had one attempt. Beyond that, look at the wider implications of what you are doing, because Uranus in Aries says you could go even further.
Saturn in Sagittarius and You
You are well-known for your friendships and your group commitments – your tribes. You shine brightest as a true friend, or a team player. Saturn's entry into the Eleventh House of your chart, which rules all these things, is consequently a very big deal. If you were reading your horoscope back in June, you will know that you were about to enter into a whole new phase with your friend, or a group, in the second half of 2014 which you would have to monitor carefully. Here it is.
The payback for any hasty decisions or any over-committed choices will be pretty obvious from Christmas Day, and it will linger in 2015 and even as late as 2016. So here is the thing about Saturn. You take decisive action to minimize the involvement, to pull back the time or energy, to actually betray an earlier promise if you must, and to secure your situation so that the stakes are suddenly a great deal lower than, say, in September or October. Proactive is pre-emptive.
Saturn always gives you a serious offer; a big ask; a mature proposal. Saturn people (and your friend, or this group member is one of them) want to know where they stand, before they even stand there. And you too. There is something awfully solid and rock-like – sturdy, you might say – about Saturnine types, whose horoscopes are loaded with Capricorn placements or Saturn aspects. Yet, as time will prove in 2015, they can be heavy weather.
The Capricorn Stellium
The Capricorn stellium is building in December and January, and so the year's end really will be an ending. You have come to the final page of the calendar which is classically the time when people shut the door. It's just easier to say goodbye when it's Christmas, New Year and holiday time – the gap is there. Of course you may change your mind. However, it very much appears that December is curtains for one situation that you should have ended ages ago.
---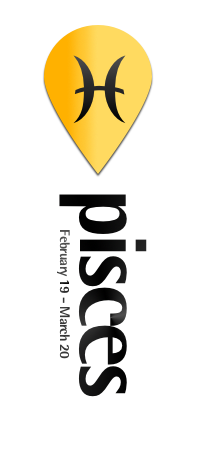 Pisces: December 2014
Inventing a New Way to Earn, Own or Owe
Your finance, property, bank, tax and business chart never ceases to amaze me, because every time you seem to have called some revolution, it's never enough for you, and you just go further and do something even more radical. It's almost as if your success clearing each hurdle leads to ever more extreme moves. You are already pursuing something new and different again in December-February (because you have to) and yet you'll take it further still.
If you're going to reinvent the wheel, which is basically what you've been trying to do for the last year or two, you may as well find a new pony. Just take this to its logical conclusion. Why are you doing, what you are doing? Should you saddle up to something or someone that would actually deliver the results more effectively? Cutting to the core of what you want – and it looks suspiciously like the kind of change, that will change your year – is what December is all about.
Getting Back To Normal
You have actually lost sight of what normal is. In fact, purely to survive, you have accepted the least desirable, the least satisfactory and the least deserved as 'normal' when in fact, as Christmas will prove, you were miles away from the truth. You will be using the internet, travelling, publishing, writing, teaching, studying or pursuing your beliefs just as you once did, by January. Oh, it will be different. The last two years have left some scars. But normality is calling you.
If you were clever then your response to the most hideous situation in 2013 (probably) or 2014 (possibly) was to get real, be drastic and make tough decisions. Now you are in such entirely changed circumstances it is hard, perhaps, to accept that you could ever get back to that state of escape, bliss, comfort, relaxation, security and all the rest that you once had with the web, publishing, travel, academia or education. You will prove yourself wrong.
Saturn in Sagittarius – Smart Moves
Your June horoscope warned you, so now you have taken steps to manage Saturn in Sagittarius before it snares you. Smart moves now involve cutting back the career promise you made; minimizing the university commitment which (privately) worries you; shrinking the non-profit responsibilities you walked into. I am sure that you made grand declarations or heartfelt promises, especially in September-October, but it is not too late to either pull out, or to pull back hugely.
Saturn always brings heavy people – something is stuck or slow inside them and it's so hard to shift. They are solid but they are inflexible or operate from little systems or structures in their lives which you have no hope of penetrating. At least not quickly or easily. This also applies to organisations, departments, corporations and perhaps entire industries. I would blanket-term all these people and entities as lumbering dinosaurs and warn you accordingly. No Jurassic!
You can deal with Jurassic – in fact you are already deeply involved – without actually having to chain yourself to a promise or situation which is going to feel like an obstacle course next year. That's the key. And in a very few cases, perhaps for those of you born in late February (Saturn will square your Sun in Pisces first of all), there may be an instinctive desire to pull out. That's okay. But don't lob back in, during 2015, in a moment of weakness. Not without thought.
Getting Clear and Getting Real
There are people, organisations or situations affecting your brand which are just full of holes. The same applies to those (or that) which affects your reputation. There are too many gaps, absences, question marks, mysteries for you to get what you want. These Neptunian individuals or entities are often away, missing or just Auto Reply Out Of Office. Alternatively, they are just vague and wafty and you never really get accountability or responsibility. Get some or maybe say bye.
---
Copyright Jessica Adams/William Morris Entertainment/Curtis Brown 2014.