Your monthly horoscope for January 2015 written by Jessica Adams.

<!—- CHINASCOPES BEGIN —> <!—- CHINASCOPES END -—> <!—- YEARLY STARS BEGIN —> <!—- YEAR STARS END -—> Skip to your Monthly Horoscope Sign: Aries | Taurus | Gemini | Cancer | Leo | Virgo | Libra | Scorpio | Sagittarius | Capricorn | Aquarius | Pisces |
---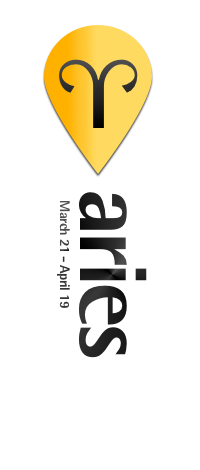 Aries: January 2015
Friends and Groups
Keep your diary very flexible in January and February as at least one important plan involving your friend – or the group – will be held up, changed or even cancelled. There may be more, as Mercury (the planet which rules communication, information and transportation) is turning shadow retrograde so what you assume is final, fixed or finished could be flakey. People who have a strong Gemini or Virgo horoscope signature in their personal chart could create real issues for you, as these friends or group acquaintances may be unreliable, or end up in situations which send you back to the drawing board. Do insure or protect big plans.
The Pisces Factor
The Pisces factor in your horoscope is very potent in January – in fact, you will be dealing with Piscean themes of secrecy and invisibility right up until April. Mars will join a stellium in this rather mysterious, confused and confusing sign this month and you do need to take steps to control what is going on. Unless you want to end up floundering and feeling all at sea, this secret, private, classified or confidential matter must be reined in. Alternatively you may be operating behind the scenes as Miss or Mr Invisible, getting neither credit nor recognition, but very much involved. Here, too, you must try to contain and control things.
Career, University, Unpaid Work
You are about to be powerfully affected by a promotion, departure, takeover, merger, resignation or redundancy in your world – and maybe more than one. In other cases, people will stay seated in this game of musical chairs at your workplace or university, but there will be a massive shift in individual control and 'ownership' of particular roles and responsibilities. The issue is practicality. How can you play your part in working towards a practical new arrangement which will actually work successfully for yourself and others? You are famously competitive and combative, but set that aside. Negotiate terms instead.
Saturn in Sagittarius
The penny didn't so much drop in December, as clang to the ground. You are now aware of a rather heavy new reality in your life, courtesy of Saturn in your Ninth House of travel, education, publishing, academia, foreigners and the internet. Maybe there is a Venn Diagram in your life which crosses over two or more of the items on that list. I hope you read your November and December horoscope and began consciously minimizing your commitment and giving yourself space to pull back, or even setting up a possible 2015 exit if you needed it. This will really help you, but yes – there is a new reality which does require research.
---

Taurus: January 2015
Career, University, Unpaid Work
It's so typical that the new year should begin with Mercury turning retrograde, as the traditional disruption of holidays, promotions, departures and reshuffles will be doubled by Mercury's odd behavior. Please do read the fine print on paperwork very carefully to see what might happen in the light of a cancellation, empty promise or delay. If you can get everything in writing with your boss, lecturer, classmate, colleague, client or employee then do so, as verbal agreements are particularly vulnerable to change now. Keep your schedule flexible enough to take one or two rewrites. Normal service will be resumed from March.
Friends and Groups
You seem to be part of a group (or affected strongly by a group) which is impossible to organize, without tremendous effort. Perhaps it is worth the attempt, though, as once Mars joins Neptune in Pisces on 20th January, there is no going back and March could bring a truly chaotic situation unless you take steps now. Perhaps you also have a friend who has Neptune and/or Pisces prominent in his or her personal horoscope. If so, this friendship is both confused and confusing for other people, according to your January astrology, and although you two got away with it last year, 2015 may bring real issues unless you rein it in.
Ceres in Capricorn
The potent little dwarf planet Ceres joins Pluto, her son-in-law, in the rather relentless sign of Capricorn this month. Thus, January reminds you why you must be prepared to change every detail of an existing travel, university, foreign, school, publishing or internet arrangement. The Sun in Capricorn for the first three weeks of January will illuminate the issue and expose what is most important in the mix. There is a tremendous sense of entitlement and ownership in the air; try to understand why one person or organization might feel like this, then move on. The key is to reach a harmonious, long-term agreement.
Money, Property, Possessions, Charity, Business
You can be as wealthy as Her Majesty the Queen or Bono and still have issues with your finances, house, flat, precious objects, good cause or business interests when Saturn is around. The trick is giving yourself enough time and space to come up with a way of coping that suits you. Don't feel as if you have to come up with some grand solution right now. This rather heavy new reality only came into being just a few days ago and you should not expect too much of yourself. You need a knowledge base; expert advice and experience on your side and that may take time to gather. Above all, don't over-burden yourself too soon.
---

Gemini: January 2015
Mercury Retrograde Alert
Mercury is your ruling planet and as he moves through his shadow retrograde in January, before appearing to turn backwards, you should insure your travel plans (he is in Aquarius, in your Ninth House of journeys) and protect – particularly – what you have in mind with education, academia, publishing (digital or traditional) and your foreign and regional connections. Classic outcomes of this notorious cycle include freak weather, strike action, flawed communication, lost objects, computer problems and so on. It really is a joy, as we all know, but keeping a flexible diary and having a back-up at all times will save you.
Career, University, Unpaid Work
Trends for your career, university degree or unpaid work in 2015 are dramatically different as the hard grind aspect of your daily life has vanished, and you have finally decided to ditch anything (or anybody) weighing you down. That sense of obligation has disappeared and you are far more interested in using your talents, skills and time as a way to explore, experiment and escape. The only issue is boundaries! You are among people who lack them, or you are locked into a system or structure which is fine if you can just cruise, drift or float  but may become problematic if others want something else from you. Try to rein things in.

Money, Property, Business, Charity
You are en route to a completely new arrangement with others and your house, flat, bank account, company, good cause or business interests will be parked in a very different place by February, thanks to the ingress of Ceres in Capricorn, alongside her son-in-law Pluto. Both Pluto and Ceres raise questions about who and what is in control, and how that control is to be shared. Even though there will be strong feelings, try to use your famous gift for communication to keep things utterly logical and simple. Even though a perfect win-win result is not possible, at least you, she, he or they can negotiate something practical.

Saturn in Your Opposite Sign
Saturn in your opposite sign of Sagittarius points to your opposite number, and also your opposition. This important new cycle thus impacts the alchemy you share with a former, current or potential partner. It also describes the chemistry created with opponents, rivals or enemies. The final six months of 2014 introduced you to the new reality. You must now accept what you cannot change and avoid falling into the trap of hoping and imagining that someone – or something – will transform. Instead, what you need is a management plan. See how others have coped before you. Read widely. This is all so new; give yourself time.
---

Cancer: January 2015
Money, Property, Business, Charity, Possessions
Your ruler the Moon will conjunct the Sun on 20th January, and by rights this should be the moment for a new loan, sale, purchase, contract, donation, settlement and so on. Instead you have Mercury Retrograde to deal with, so be fully prepared for the usual delays, changes or rewritten situations, which could come at any time in January and February, right up until 3rd March. You will be protected throughout as Jupiter is on your side, but it may help to read the fine print very carefully and not to necessarily expect fast or smooth results. The sharemarkets are likely to see chaos in January and February; be aware of that.
Travel, Foreigners, Internet, Education, Publishing
One item on the above list, or perhaps two tied in the same story (for example, enrolling at a foreign university) will dominate the opening months of 2015, as a stellium is beginning to build in the sign of Pisces, which rules your approach to journeys, foreign cultures, the web, teaching, studying and writing. The Mars-Neptune conjunction on 20th January is pivotal because it will show you just how messy life can become if you ignore the need for rules and regulations. Perhaps it is a particularly vague, forgetful or chaotic person or organization at fault – maybe it is a porous or leaky structure in your life. Time to take it on.
Your Opposite Number
If you are involved with another Cancerian or a Leo, major decisions will affect the relationship by February. No matter which sign your former, current or potential partner is, though, you must carve out new territory with him or her, over the next few weeks. Should you be more emotionally engaged with a rival, opponent or enemy, that person will be at the core of a redistribution of power. Ceres in her new sign of Capricorn asks you to be practical in emotional situations. What is going to work with you and him, or you and her? Above all, do not burn any bridges. Make it easy for a compromise to be figured out.
Saturn in Sagittarius
Saturn in his new sign of Sagittarius has taken up long-term residence in your house of work, service and duty. As he only made the ingress at Christmas, perhaps you accepted a reshuffle, new job or new set of responsibilities then, or have found yourself in changed professional, voluntary or university conditions. Perhaps the new sense of heaviness or hard work comes from a specific person who has recently entered your life. In all cases, expecting people, industries, workplaces or businesses to change is a little unrealistic. Acceptance of who or what you cannot change is a much better tactic with Saturn.
---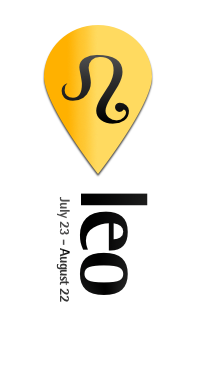 Leo: January 2015
Your Opposite Number
Your opposite number will preoccupy you in January and February, until you are finally able to accept a decision or make a firm plan, from 3rd March. Your former, current or potential partner is revealed by heavenly bodies in your opposite sign ofAquarius, which also rules any opponents, enemies or rivals. Tempting though it might be to charge forward into a major choice for, or about, this crucial person near 20th January, there will be changes and delays for weeks as Mercury is in his retrograde cycle. If signatures are required, then please factor in possible cancellations, alterations or waiting games before committing.
Your Money, Property, Possessions, Charity and Business
Everything you own, earn or owe is a far bigger priority after Mars changes signs to Pisces on 12th January, when a person or organization which is low on tolerance or patience will affect your plans. This only serves to emphasise just how unclear one situation has become, as the Mars-Neptune conjunction on 20th January will reveal the lack of firm boundaries in an arrangement which is, frankly, all over the place. Once Venus changes signs on 27th January the accent is on relationship building. From then on, the situation is not so much about the cash, house, flat, company, charity or possessions, but about winning hearts and minds.
Your Workload
After Ceres changes signs to Capricorn on 8th January your daily workload will raise questions about ownership, control and power. Ceres and Pluto will now be occupying the Sixth House of your solar chart, which describes your work ethic, your sense of duty to others, and your ability to serve, rather than lead. There will be a new arrangement by the time Ceres has done her work in January, possibly due to a reshuffle (promotions, departures) or just a psychological shift, when the old roles you all played in 2014 no longer apply. Be open to compromise and avoid emotional people and situations; life will be easier.
Your Body
The relationship between body, mind and spirit becomes far more important when your ruler the Sun conjuncts Pluto on 3rd January and Ceres changes signs from 8th January. By the time Mars sextiles Pluto on 30th January you should have adopted three or four crucial changes and made them part of a new understanding of your body and the business of eating, sleeping, drinking, using prescribed or unprescribed drugs, fitness, healing, surgery and medicine in general. For some reason you have been giving your power away to particular people, organisations or situations for months. Now you can take full control.
---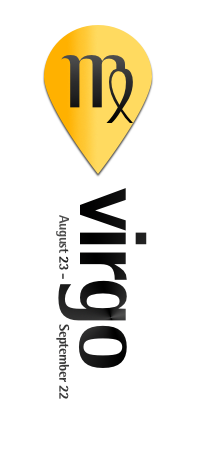 Virgo: January 2015
Children and Serious Relationships
You will move towards a completely different arrangement with (or for) your children, godchildren or young relatives by February, following an emotionally charged situation which begins from 8th January. If you are in a serious relationship where you might become pregnant or acquire the status of aunt or uncle one day, there will also be new emotional and psychological territory to carve up – perhaps sexual, too. You are ruled by Mercury, the planet of communication, so keep talking throughout, as clear understanding of individual needs, rights, roles and responsibilities will help you, he and/or she to a new arrangement.
Boundaries With Partners
Your former, current or potential partner will become your top priority near 20th January at the Mars-Neptune conjunction – unless you are more emotionally engaged with an enemy, opponent or rival, in which case please read the next paragraph, below. The situation which built in 2014 desperately needs reining in, as although you have held things together so far, there is no point in ignoring that angel on your shoulder who has been telling you to contain and control the situation for months. You have accepted a version of reality, rather than reality itself, and it has been going on for far too long, according to your horoscope. Enough.
Enemies, Opponents, Rivals
The Seventh House of your solar chart also describes enemies, opponents and rivals (see above) and if you are in a 'relationship' with someone who is against you (rather like a politician and his opposition) then this will be at the core of questions about boundaries in January. You need a moat and a drawbridge – however you construct that. Be particularly aware of who and what you let into your life this month as anyone who is jealous or has a long-held grudge may surface if Mars opposes your Sun. One possible outcome now might be your decision to ditch a feud from 2013 or 2014 which took you away from the real world.
Your Workload
Your daily workload will present plenty of questions which need to be answered and some paperwork which must be signed, yet the timing is wrong. This applies no matter if you have a career, a university course of a non-profit role to deal with. Your ruling planet Mercury will be in his entire retrograde phase (including the shadow) for all of January and February so be aware of the potential for false assurances, mistakes, printing errors, computer problems and other typically messy Mercury scenarios. It may not be until March that you finally know where you stand so have Plan B up your sleeve and keep a flexible diary.
---
Libra: January 2015
Children and Serious Relationships
We have a New Moon in your Fifth House in January, which classically produces a new beginning for you with  children, youth, teenagers, babies, godchildren, nieces and nephews. It commonly coincides with the birth of something new in your sex life as well – particularly if this is a sexual relationship where pregnancy is possible, or where eventual marriage would deliver aunt or uncle status for you. Just remember that Mercury is shadow retrograde throughout so you will not have a standard flying start in January. Instead, you will have a backwards-and-forwards process with changes and delays until 3rd March.
The Pisces Stellium
You have stumbled, step by step, into a situation affecting your daily workload which is now so confused and confusing that you must be proactive. The Pisces stellium looks like an explosion in a fish and chip shop, spread right across your horoscope, and unless you take conscious (new) steps to sort things out, you may be knee-deep in an even more cosmic cod by March. It looks as if your interpretation of duty, service and work has become so wildly removed reality that only drastic measures (by you) will help – and now is the time . This is particularly true if prescribed or unprescribed drugs (or alcohol) is also part of your story.
Ceres in Capricorn
Perhaps you already know this, but there will be a completely different arrangement with your relative, house, flatmate, council, flat, tenant or builder no later than March and the negotiation process starts in the second week of January. Basically, this is about power and control, so don't even think about interpreting this as a straightforward question about kitchen tiles or a flatmate chore roster! There may even be questions about one's homeland or national identity for some Librans too. On the smallest domestic level or on the deepest level of patriotism, your sign is now superbly placed to co-create a very, very new year.
Saturn in Sagittarius
Do you have personal planets in Gemini? You can check at serennu.com or astro.com – if so, your internet, media or publishing life will be powerfully affected by the new Saturn in Sagittarius cycle and you must start your research now. No matter what your personal chart looks like, your communication with the world will be affected by potent new realities which you woke up to in December. Saturn does have a rather dramatic way of announcing his presence, no matter if the issue is your computer, voice, hearing or any other communication-related issue. Read widely on how others have managed things before you.
---

Scorpio: January 2015
Turning The Tables Online
Turning the tables online is a major theme in January, when you can finally get to the bottom of whatever (or whomever) has been such a communication issue for you. Your ruler, the dwarf planet Pluto, is conjunct the Sun early in the month so at last light will be shed and the guesswork about your social media, blog, website, e-mail, writing, media or publishing situation will vanish. If nothing else, the last few months have taught you never to take good communication for granted. What you have lacked, though, is clear information and better still, an answer that actually works. With willpower this can now be applied.
Money, Business, Property, Possessions, Charity
You can't say you were denied several chances to either shrink your involvement, or get right away from it – yet here you are with a rather heavy, non-negotiable new situation in your life. One might even speculate that you've been pulled towards it, as sometimes Saturn can have a magnetic effect, even if you know very well that hard work will be involved. The issue now is staying with just the right amount of commitment – one that is not too big an ask, given the realities of what you are now dealing with. You should also be doing your homework about what came to light just before Christmas Day. Ask questions.
Children and Serious Relationships
There is a stellium in Pisces in January. This sign rules serious relationships in your life (the kind which could make you a parent, aunt or uncle one day) as well as the world of babies, children or young adults as a whole; the connection can be personal, professional or entirely voluntary. You have got away with your alternative universe for months, drifting further and further away from what used to be normality or reality. It would be great if this altered state could exist forever, but of course, every Neptune cycle has its limits. You know very well that only you can contain and control what is going on, so why hesitate?
Mercury Retrograde
There will be a rather convoluted process involving your relative, house, town, flat or flatmate in January and February, so don't be caught out. Tenants, builders or landlords may also be involved. Mercury will begin the retrograde shadow cycle almost as soon as January gets underway, so what you might assume is a process in motion, is actually a process which is set to move backwards and forwards until March 3rd. Make common-sense provisions for people to change their minds, or for anything from missing post to computer issues to affect outcomes. Try to get everything in writing and then read the fine print.
---

Sagittarius: January 2015
Communication, Information and Transportation
You have had plenty of warning about the Mercury Retrograde cycle which begins its shadow phase in January, so thanks to your horoscope you have already made allowances for the inevitable delays, changes or u-turns which will particularly affect commuting and short-haul travel. As this cycle also has an impact on computers, the internet, the post and communication in general you may also want to allow a wide margin for error and plenty of flexible diary space for rescheduling. Don't buy a telephone or a laptop (or switch your ISP) without reading the fine print, terms and conditions with a great deal of special care.
Running Your Money
It is really not your fault that you have been unable to run your money, business, property or charity properly, as you have been unable to get the full story or obtain a clear picture for months. What you have needed all along is the Sun's ingress into Capricorn, a rather practical sign, so that you can gain new angles and see the situation from others' point of view. There will be a carve-up in the weeks ahead as you, he, she and/or they have a tremendous vested interest in controlling things, yet no one person or organization can dominate. There must be a redistribution in the balance of power, sooner rather than later.
Saturn in Sagittarius
You can still walk away from a very new situation in your life, certain to affect how you handle your image, reputation, profile or personal appearance for months to come. However, Saturn in your own sign can be curiously compelling and perhaps there is a lesson you need to learn – and even wish to learn. Just be aware that Saturn is relentless and you should not take on more than you can realistically handle. You are also rather new to the situation which now surrounds you, so the more knowledge you can acquire, the better. This is particularly important if your brand is also your career, for the most obvious reasons.
Home, Family, Property, Home Base
The semi-chaotic Pisces stellium cycle could become a real issue by March unless you take firm steps now, to put some boundaries in – especially with flatmates or relatives who lack them. This also applies to builders, landlords, tenants and anyone else who affects the quality of your home life or property investment. This cycle also has an impact on your house or flat as physical structures, and on your home town or country (your home base). Bring order to what could so easily become disordered, right now, while you can. If you leave the situation to just run on unchecked, January's Mars-Neptune link will be tricky.
---

Capricorn: January 2015
Owning Yourself
If you are like Kate Middleton or Kate Moss and have become a brand, then the issues of ownership of 'Me' which arise in the last three weeks of January extend beyond your own self-esteem and raise issues about your career as well. Even if your name is not your brand, the arrival of Ceres in Capricorn, your own sign, suggests major questions about how empowered you are (or not) when it comes to your personal appearance, internet profile and general reputation. There is a substantial process of change taking place in the opening weeks of 2015 which will park your packaging in an entirely new place. Try to compromise.
Secrecy, Invisibility and Mystery
Saturn, your ruling planet, is settling into his new sign of Sagittarius, which rules the Twelfth House of your horoscope. The Twelfth House describes secrets you cover up from partners and best friends – as well as confidential information and classified projects. Saturn here is bringing the unavoidable and inescapable into your life and wishful thinking about improvement or change may be unrealistic. A coping plan would be a better strategy, especially for a sign as practical as yours. Perhaps there is also a rather new mystery in your life? Or an invisible, uncredited role you are playing? Again, a practical answer helps.
Internet, Media, Publishing, Communication
Your horoscope is so profoundly affected by the forthcoming Mars-Neptune conjunction in Pisces that you may want to make a pre-emptive strike on your internet life, media commitment, multimedia projects, publishing goals and all aspects of communication. To be blunt, you have been avoiding the real world for too long and must tidy things up – at the very least – before you end up in a rather chaotic situation by March. Perhaps your telephone, voice or hearing is the issue? Maybe it's just the worldwide web as a whole, which has no boundaries. Make a list. Tick the boxes. Make your way back to the real world!
Money, Property, Business, Charity, Possessions
With Jupiter in Leo until the middle of 2015 you can't go too far wrong with your finances, house, flat, company, good cause or valuable possessions. You've already walked effortlessly into two rather useful situations and there will be more. Just be aware that the new beginning you make in January will be affected by delays, changes or perhaps a complete turnaround. Read the paperwork very carefully. Try to get everything in writing, and then pore over that as well. We are entering Mercury's retrograde shadow cycle which fools an awful lot of people into thinking something is firmed up when it's not. Plan B calls.
---

Aquarius: January 2015
Reputation, Image, Appearance, Role
Under normal circumstances the opening weeks of a new year would bring a New Moon in Aquarius, your own sign, and the straightforward business of a new beginning for you in image, reputation or appearance terms. Instead we have the complicating factor of Mercury retrograding in Aquarius, and as his shadow phase (at the start of January) could find you innocently setting up plans, only to see them delayed, changed or reversed later – be savvy about your timing. Anything from a printing error with a new business card, to a pharmaceuticals hack of your website, could be an issue. You get the picture. Have back-up.
Money, Business, Property, Charity
A Mars-Neptune conjunction in the financial sector of your horoscope is a landmark event and it may coincide with a rather chaotic situation unless you make a concerted attempt to streamline, organize and control what is going on. You have consciously avoided some really pressing issues in the last few months, in favour of a rather escapist approach. It's been interesting, given the total reversal of the situation you were stuck with in recent years, but it's also unhelpful, given the potential for muddle with your cash, company, charity, house, flat or possessions. Face the music and do what is required. The sooner the better, Aquarius.
Friends and Groups
You have actively encouraged a new friend or group in your life, despite the rather serious implications. Alternatively, you have pursued a different version of a very old friendship or group involvement, confident that you can handle anything or anybody. You may not get the full measure of what or who is involved until you settle into a rhythm, but do be a total realist about what you are up for, as it is still early enough in the year for you to pull out. In fact, you already appear to have tried minimizing your involvement – and maybe you did try to walk away. The fact is, if you're still here with him, her or them, it's karma. And it's heavy.
Empowerment
You are going to find empowerment in January if you own your life in a more conscious way. One of the biggest issues in the final months of 2014 was feeling that something, or someone, was taking over – effectively, was the boss of you. This is such a grand illusion that you will be kicking yourself (gently) in a few weeks when you realise you were actually giving your power away the whole time. In fact, the reins are already close enough to take, but the only thing that will put you in that position is knowledge – and action. You took some steps to try and fix the issues, but now you must take more. And truly, it will work.
---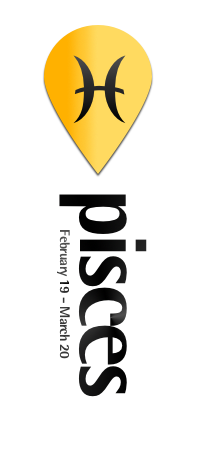 Pisces: January 2015
Owning Your Social Life
Owning your social life, being the boss of your own friendships, running your group commitments – does it seem like an elusive fantasy? Perhaps this always seems to get away from you, because you have been stuck with a difficult Pluto cycle in 2014. Now, however, not only Pluto but also Ceres will inhabit Capricorn, a sign associated with hard-headed thinking and a down-to-earth approach. You are the only person who can make the change happen. There is also one piece of information you need to know – and it's coming. Inexperience or a lack of solid knowledge thwarted you before, but January is very useful.
Success and Ambition
Saturn in the Tenth House of your horoscope emphasizes the price you must now pay for success, achievement and ambition. If you want something solid, then you can have it, but it's solid in the same way as lead – it's heavy too. Only you can judge what feels like too much of a load to carry in 2015. The situation which has sprung up around you is relatively recent, so there is still time to try and scale down your commitment or even ditch it. Pisceans are tremendous escape artists but try not to evade or avoid the rather pressing new realities. Instead, find out more. Ask as many rude questions as you can get away with.
Mars and Neptune in Pisces
When it comes to your profile, appearance, brand, reputation or image – try to keep it real. Better still, make it real in the first place. This might be hard to see, as you have inhabited a different parallel universe for such a long time. Without an effort to do the dull, sensible thing, though, you will ultimately run into situations which are confusing at the very least, and downright chaotic if they go too far. Take a few steps back from your brand, as  if you were baked beans or beer. What do you represent to the world and how does it affect other aspects of your life too? Now is the time to haul everything back to normality.
Mercury Retrograde in Aquarius
If you have planets in Aquarius, as many Pisces people do, then Mercury Retrograde will affect the smooth running of a group you belong to, so be aware of potential reversals and delays until the first week of March. Whatever your horoscope looks like, January and February will bring a higher or more dramatic global occurrence of freakish weather, strike action, computer viruses, airline issues and other typical Mercury Retrograde effects, starting with the shadow phase at the beginning of the month. Mercury rules the internet, information, commuting, travel, post and telephones so allow for a chain of changes.
---
Copyright Jessica Adams/William Morris Entertainment/Curtis Brown 2014.